The Cook, the Rat, Babette and two brothers: 8 mouth-watering films about food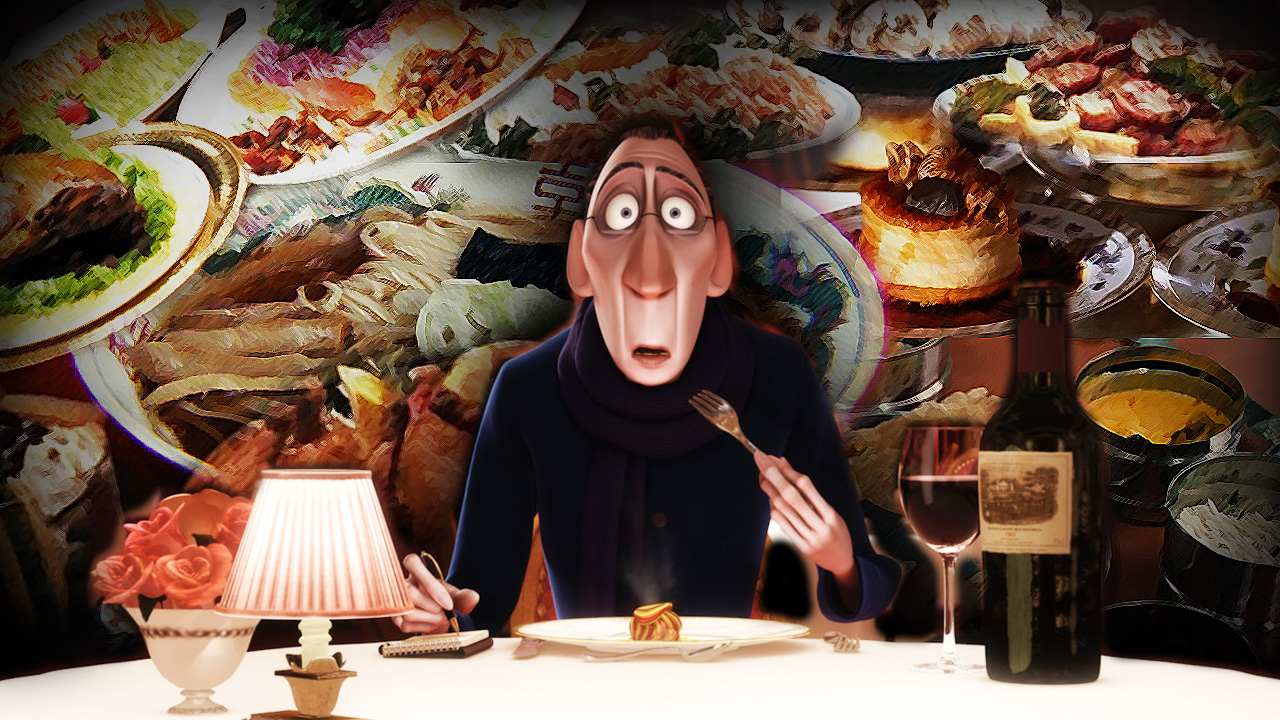 Hyped-up restaurant drama The Bear has Travis Johnson hungry for more culinary cinema, so here's eight movies that deserve honorary Michelin stars.
Everyone with two eyes and a stomach is buzzing about The Bear. The acclaimed drama, one of the hottest new shows of the year, sees a brilliant chef (Jeremy Allen White) take over his family's Chicago sandwich restaurant after the death of his brother, taking us into the pressure-cooker world of the restaurant business with all its attendant anxieties and catastrophes.
The food game has long been a tempting target for film—a working kitchen is a fraught environment even on a good day, and the industry tends to attract extreme personalities who thrive on pressure and perfectionism (source: Anthony Bourdain and my own years as a kitchen hand while at film school). Plus, the artistry of haute cuisine is a natural for cinema; those mouthwatering colours and textures, the careful plating, the delicate steam rising from some freshly-cooked morsel…delicious!
So, if you've got a taste for foodie films, here are eight of the best to please your palate. And the first course is…

When she wins the lottery, French housekeeper Babette decides to spend all her winnings on cooking up a sumptuous meal for the pious Danish community she has lived in for the past 14 years. Based on the novel by Karen Blixen, Babette's Feast is, when reduced to its plot, the story of one really good meal. But it's really about community, gratitude, art, love, and how the ritual of breaking bread embodies all that is good in life.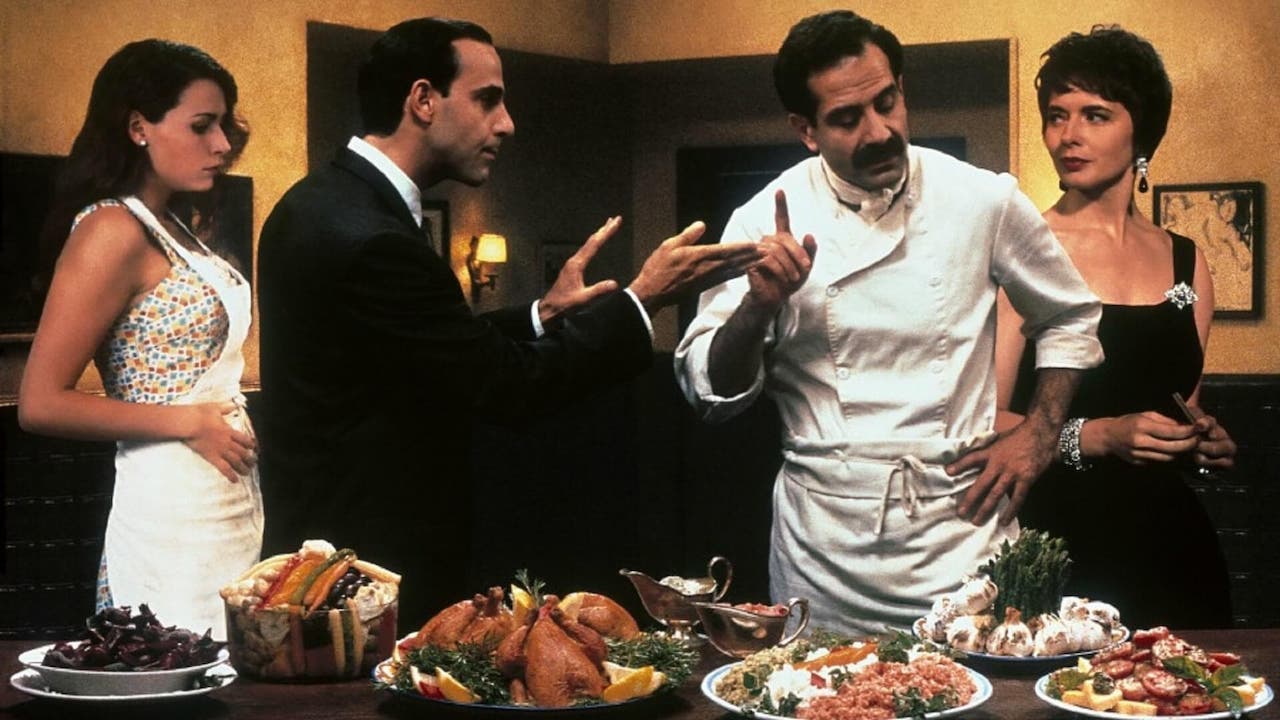 Italian immigrant brothers Primo (Tony Shaloub) and Secondo (Stanley Tucci) run a struggling restaurant in New Jersey, but seize a chance to impress visiting music star Louis Prima, throwing all their time, talent, and money into creating a magnificent feast for the titular "big night". However, old grudges, betrayals, and rivalries threaten to upset the applecart. Tucci co-directs with fellow actor-turned-helmer Campbell Scott, giving us a close look at the ties that both bind and divide us—and some of the most amazing Italian food ever filmed.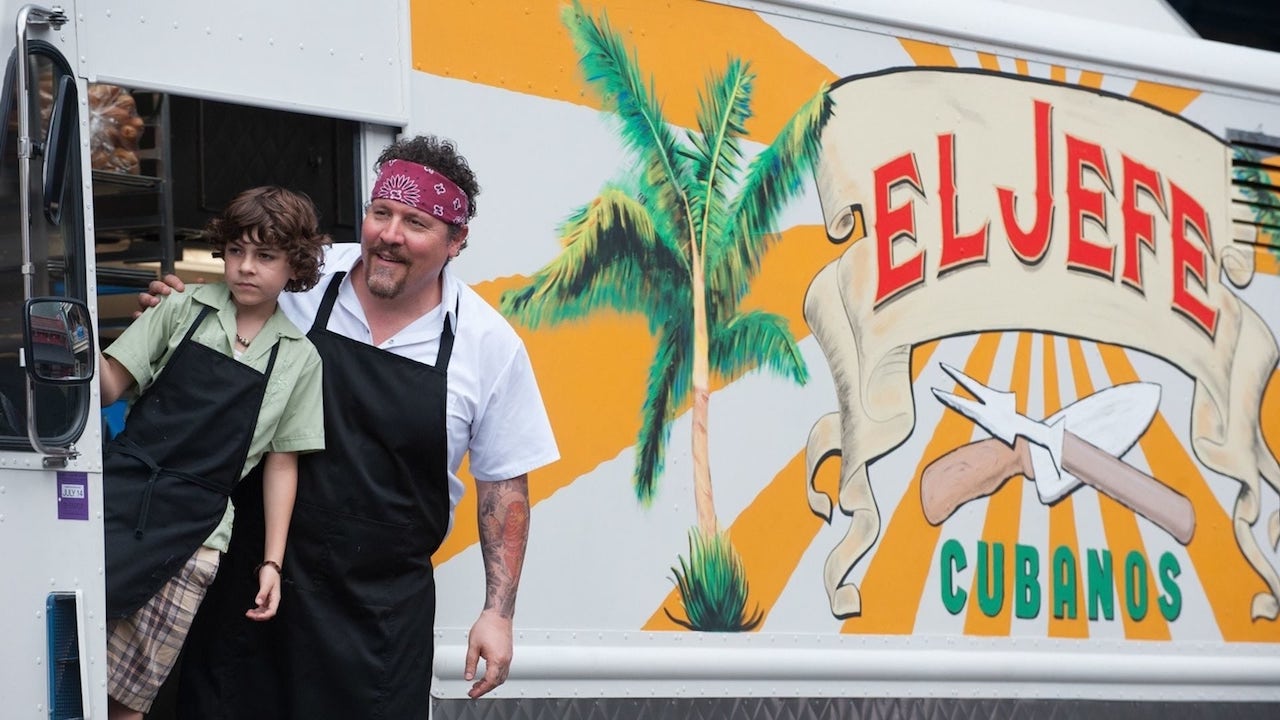 Taking a break from marshalling Marvel movies, Jon Favreau serves up this feel good foodie road movie in which a disgraced chef (Favs himself) rediscovers his love of cooking by hitting the road in a food truck with his son (Emjay Anthony) and faithful offsider (John Leguizamo), serving up delicious Cuban sandwiches to the people. For all that Favreau is known for his blockbuster work with Marvel and Disney these days, this warm and welcoming tale is easily his best work.
Peter Greenaway's meticulously mounted avant garde drama sees Michael Gambon's boorish gangster take over an upscale restaurant, only for his wife (Helen Mirren) to begin an affair with a restaurant patron (Alan Howard), while the French chef (Richard Bohringer) seethes and plots against his thuggish boss. Even though Gambon's criminal is a singularly horrid screen creation, we still cannot help be shocked by the ultimate punishment visited on him as—spoilers for a 43-year-old movie—he is forced to eat part of his wife's murdered lover, who has been cooked to perfection by the vengeful cook.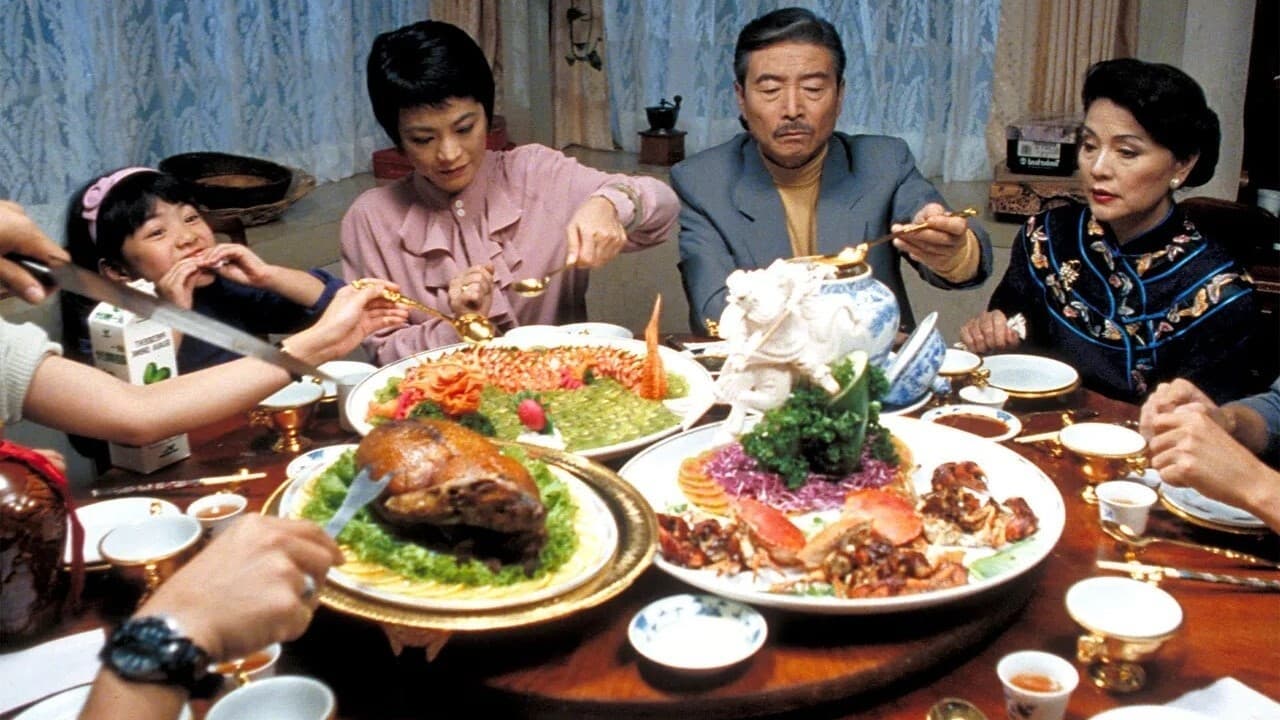 Master filmmaker Ang Lee's only film shot entirely in his native Taiwan focuses on the household of brilliant chef Chu (Sihung Lung), and the weekly Sunday banquet he cooks for his three unmarried daughters. Chu is a genius and a traditionalist, but the arrival of fast food has started, and his kids are embracing the modern world in ways the old master can't quite get his head around. So unfolds a poignant comedy about family, food, and the ways we deal with change. Narratively intricate but harmoniously balanced, this is a feast for the eyes and the soul.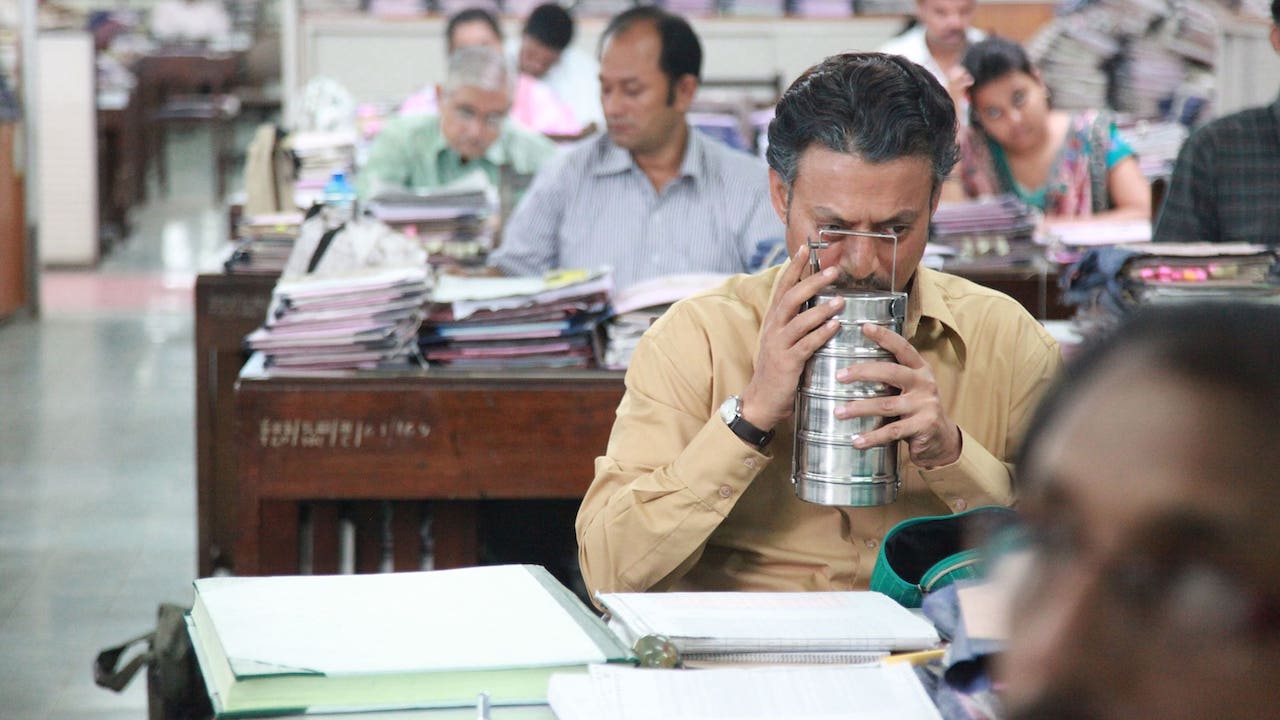 This Bollywood treat sees a neglected young wife, Ila (Nimrat Kaur) try to win her husband's approval by cooking him a special lunch, but the meal goes astray and winds up in the hands—and belly—of lonely widower Saajan (Irrfan Khan). The two develop an unlikely friendship, trading notes and meals via Mumbai's dabbawalla delivery service and allowing each to reveal their deepest desires and fears. A perfect little film, The Lunchbox gives us both a window into a very specific part of Indian culture and a universally appealing and wonderfully empathetic story of unexpected connection.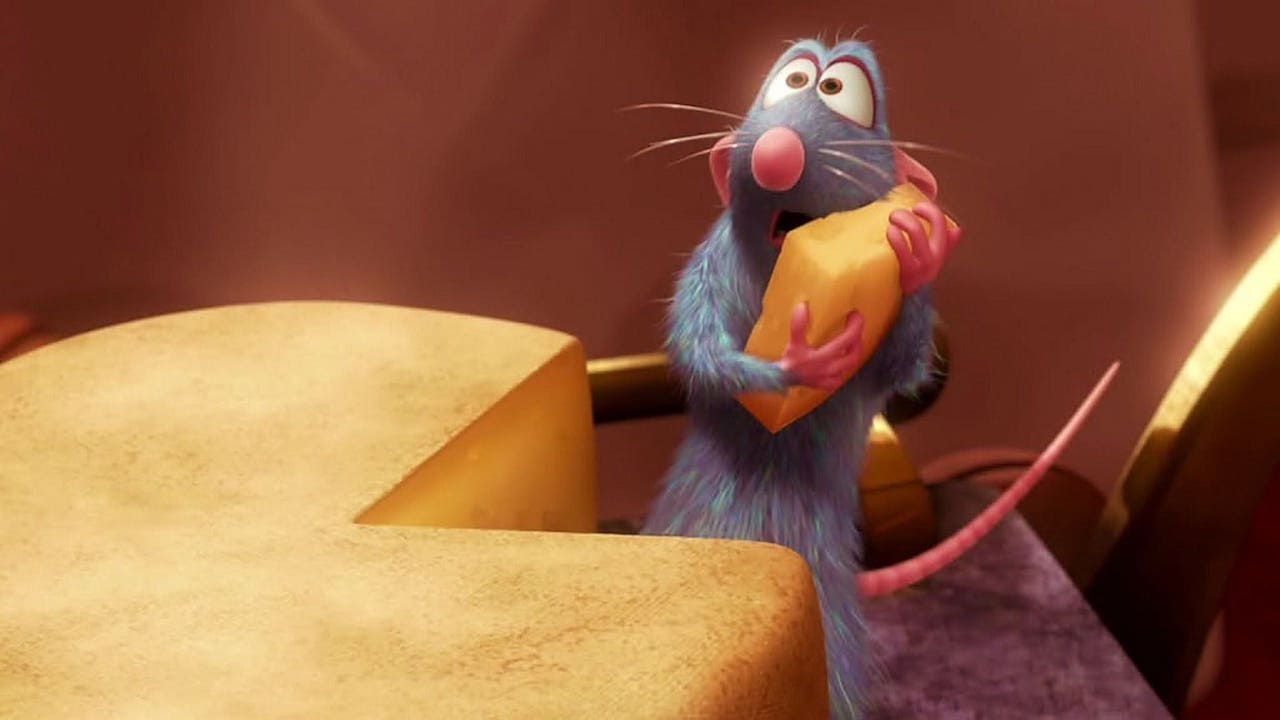 French rat Remy (Patton Oswalt) has a hankering to be a chef but…well, he's a rat. Still he cons his way into the kitchen by teaming up with nascent food fondler Alfredo Linguini (Lou Romano) and puppeteering the young cook like a marionette from beneath his chef's hat. This Pixar picture is a delightful comedy, but it also has the benefit of not being shackled to mere realism, which means the food on display here is more mouthwatering than any real chow could ever be, the digital wizards at Pixar having cooked up what is essentially the Platonic ideal of French Cuisine.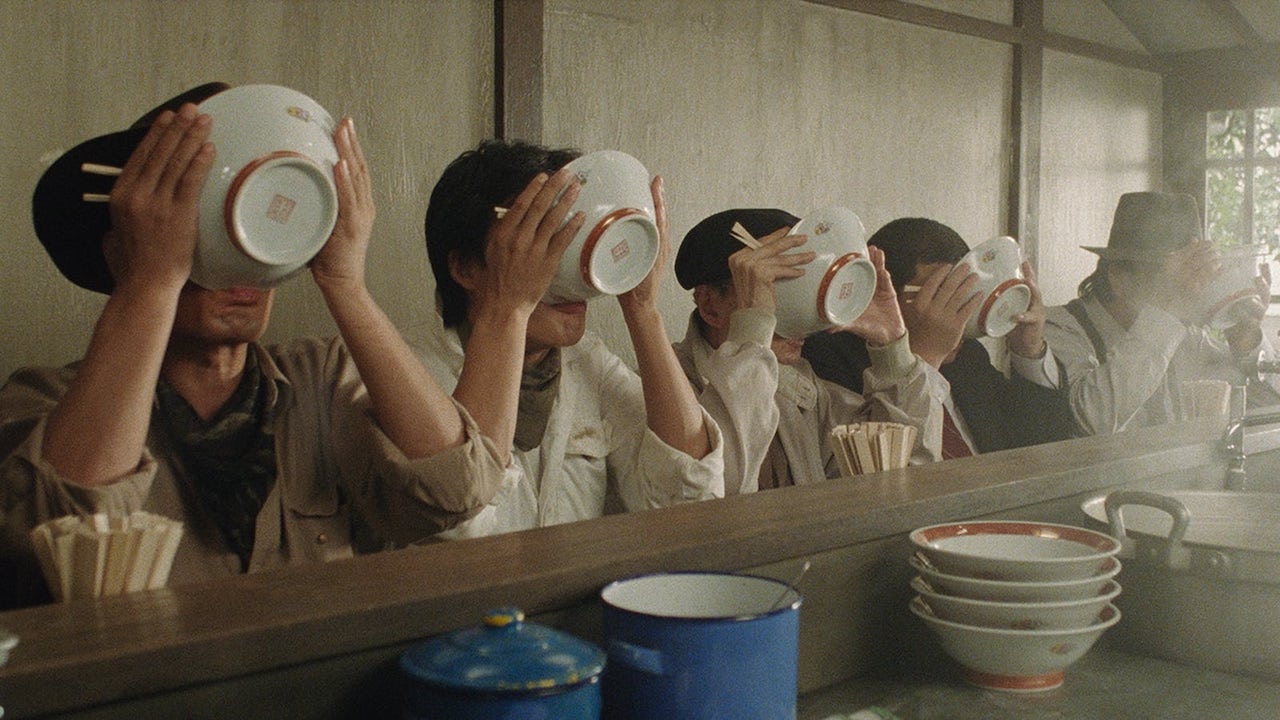 Juzo Itami's playful, occasionally perverse little comedy sees a pair of truck drivers (Tsutomu Yamazaki and a young Ken Watanabe) embark on a quest to help young female chef Tampopo (Nobuko Miyamoto) open the perfect noodle restaurant. That's sort of it in terms of plot, but this amiable hang out movie is packed with fun incidents and indelible characters, a sort of Coens-style shaggy dog story viewed through a very Japanese lens. One of the great cult foreign language films of the 80s, Tampopo is worth a second serve.