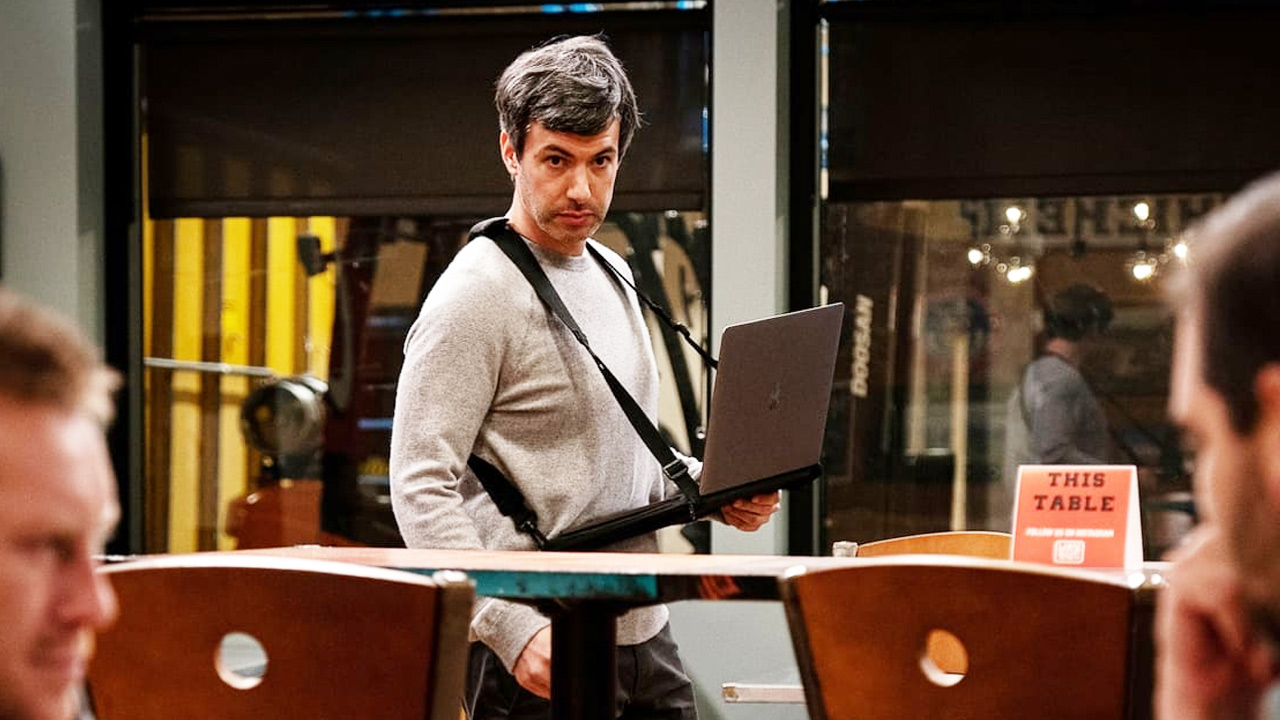 The big lie at the heart of The Rehearsal, Nathan Fielder's elaborately weird comedy series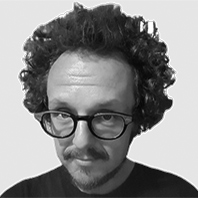 ---
In the much-talk-about comedy documentary series The Rehearsal, presenter/prankster Nathan Fielder cleverly exploits a knowingly phony concept, writes Luke Buckmaster.
Nathan Fielder pretends to stage manage the human condition in his elaborately weird comedy series The Rehearsal, helping subjects rehearse personal scenarios they feel nervous about—such as confessing a long-held lie or preparing for motherhood. The creator and presenter visualizes this process for the audience and spatializes it for the participants, constructing elaborate replications of real-world locations where they practice with paid actors, working through various outcomes, taking seriously Fielder's proclamation that "if you plan for every variable, a happy outcome doesn't have to be left to chance."
That's not true, and he knows it. Let's return to this in a moment.
In the first episode, Fielder's team build a duplicate of a Brooklyn bar where his first subject Kor—a teacher and trivia enthusiast—plans to admit to a friend that he doesn't have a master's degree. Everybody else on their trivia team does. Kor fibbed a long time ago and wants to come clean, but is concerned about the response of one team member in particular. Creating flowcharts outlining various paths and possibilities, and moving around with a laptop attached by harness to his body—as if to say "I'm on top of every outcome"—Fielder brainstorms the most effective paths for the confession to take.
Is it a good idea to give the woman a drink, loosening her up before the big admission? Should it be said when she has a mouth full of cheese pizza, maximizing the time for interrupted speech? What specific lines should be used? A fun moment demonstrating Fielder's cunning occurs during one of the pair's preliminary conversations. In Kor's apartment they discuss the plan in broad strokes, the presenter noting that they've had a pleasant, congenial encounter. Then the bombshell: "That's no accident," he says. "Everything that's happened so far today, I've rehearsed it dozens of times. These exact words, in a replica of your home, with an actor playing you."
Say wha? The show then details how Fielder's team, pretending to be workers fixing a gas leak, secretly made a digital map of Kor's apartment before recreating it in a warehouse a few miles away. And so: it's documentary by way of Synecdoche, New York, revelling in the overlay of "real" onto imaginative performance famously identified by Shakespeare ("all the world's a stage"). The justification for this subterfuge is the aforementioned proclamation, about how happy outcomes can be ascertained by planning ahead.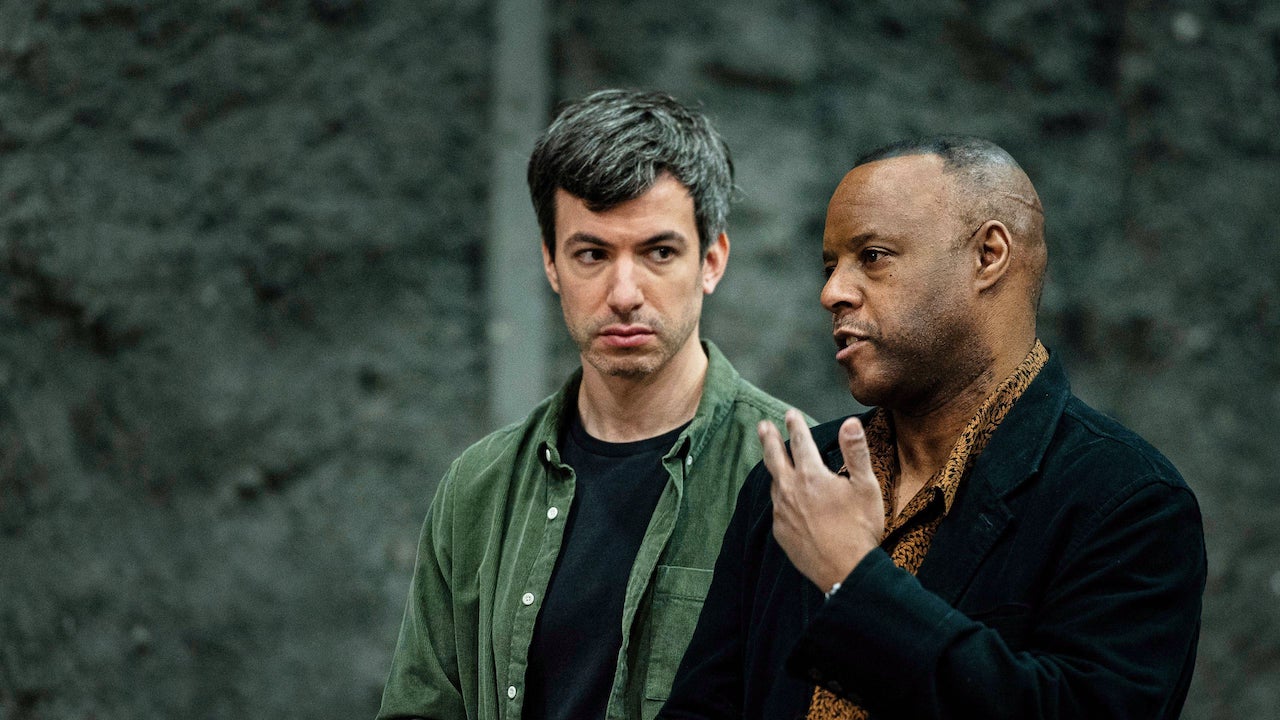 That whopping big lie is the show's dishonest foundation. Fielder is aware that no amount of rehearsals, flowcharts and finessed lines can anticipate the vagaries of human behaviour. But he pretends to by patternizing potential outcomes—a process used in the construction of real-time computer-generated art, such as video games, VR productions and other interactive experiences that offer potentially infinite variations while following the same narrative beats. The more interactive the experience, the more the artist is pushed into an enabler/architect role—the construction of the experience informed by likely responses from the player or consumer.
Sign up for Flicks updates
Fielder imports this mentality into The Rehearsal, ceding elements of control while punking people in all kinds of (sometimes very funny) ways. If the show had continued in the style of the first episode, relishing minor matters, it would've been breezily enjoyable entertainment with a meta twist. But the presenter/prankster's Svengali act goes to darker places, introducing in the second episode a Christian woman, Angela, who is contemplating adopting a child. So Fielder recruits child actors to play her fantasy boy, before inserting himself into her bizarro world to play her partner.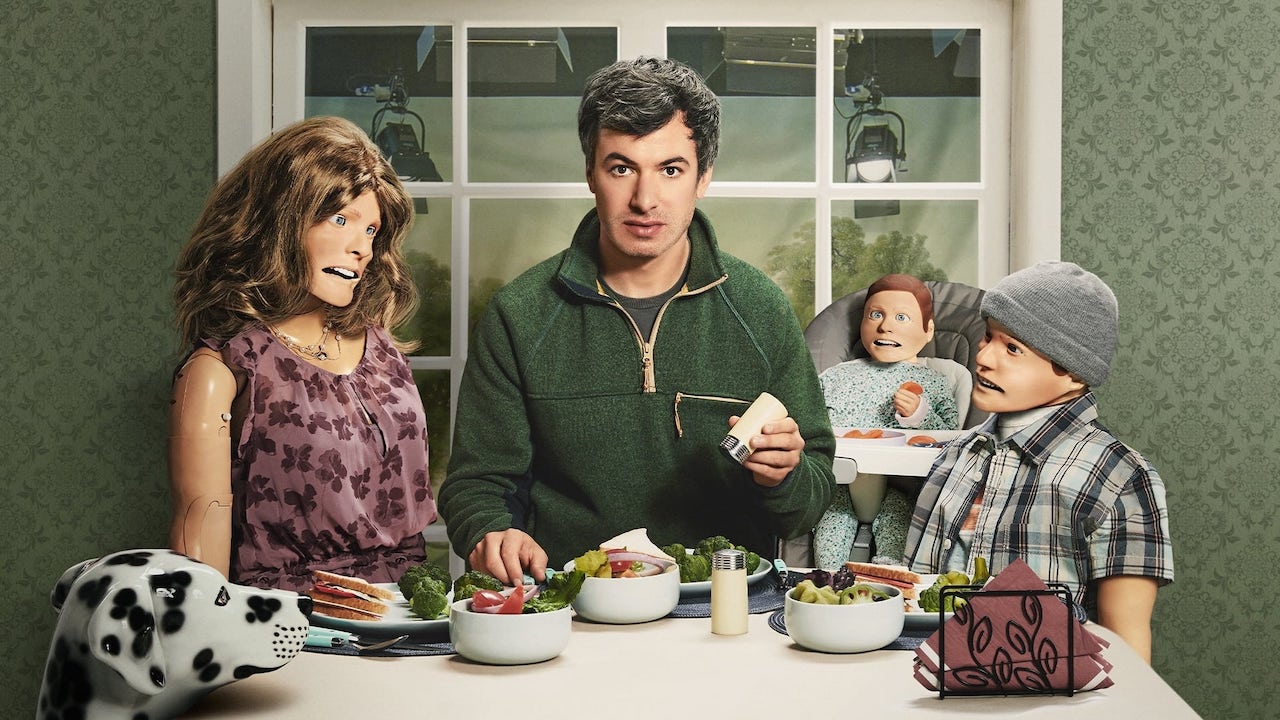 It's both funny weird and funny ha ha, with a premise that doesn't entirely sit right ethically speaking. It's exploitative, though no more so than most reality TV programs. And for what it's worth, the show is not as mean-spirited as Fielder's previous series, Nathan for You, in which he targets struggling small business owners, giving them preposterously bad PR ideas to "save" their businesses (such as a frozen yogurt store introducing a flavour that tastes like poo). It's often funny, in a guilt-inducing way, because the subjects are consistently the butt of the jokes.
The hilariously odd moments in The Rehearsal—such as Fielder's interactions with a potential suitor for Angela, also a Christian, who smokes bongs and drives a car with no license plate—occur because human behaviour is weird and erratic, and cannot be finely predicted. The world is too big, too strange, too full of mixed signals—with too many minds interpreting the data in too many ways—for us to accept the idea that desirable emotional outcomes are a matter of planning. Fielder is well aware that life doesn't work like that—and has a great time pretending he doesn't.