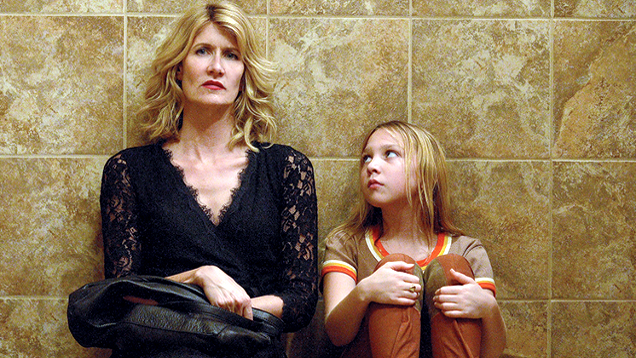 The best women-directed films released in Australia in 2018

---
What were the finest films directed by women in 2018? Critic Alexandra Heller-Nicholas picks the 10 best Australian releases. 
Slowly but surely, films directed by women are increasingly becoming a more common part of the mainstream cinematic landscape. On the international front, the premiere of films like Karyn Kusama's crime thriller Destroyer with Nicole Kidman, and Clare Denis' first English language film, the Robert Pattinson-fronted sci-fi movie High Life – not to mention Jennifer Kent's much anticipated follow-up back home to The Babadook,  The Nightingale – promise 2019 will be just as rich a year for audiences hungry for quality cinema made by women.
In Australia, the year began with the phenomenal critical success of Greta Gerwig's Oscar-nominated Lady Bird, and with films ranging from art icon Sally Potter's The Party to Haifaa al-Mansour's biopic Mary Shelley. Australian cinemas, home entertainment releases and streaming services have been filled this year with a range of films made by women directors. Here's ten of the best.
Sign up for Flicks updates
From her stunning 1999 feature debut Ratcatcher onwards, Scottish filmmaker Lynne Ramsay has a hard-earned reputation as one of the most determined directors working today. In You Were Never Really Here, Ramsay's intense collaboration with actor Joaquin Phoenix in her adaptation of Jonathan Ames's 2013 novella of the same name is a dark, poetic journey into the life of a returned vet who struggles to balance the trauma of his past with the horrors of his present.
The debut feature of Zambian-Welsh filmmaker Rungano Nyoni, I Am Not a Witch is one of those rare jewels of a film that is almost impossible to compare to anything else. An unapologetically dark black comedy with an undisguised love of its central character, it tells the story of a young orphaned Zambian girl cast out of her community and conveniently labeled a 'witch'. A sharp exploration of the political potency of folklore and superstition, I Am Not a Witch is genuinely unforgettable.
No synopsis can adequately prepare you for the shocking autobiographical confessional of Jennifer Fox's The Tale. Starring Laura Dern in the role of the filmmaker herself, The Tale follows Fox's discovery of a story she wrote as a young teenager that triggers a reflection into what she had as an adult remembered as a consensual sexual relationship. Her deeper investigation, however, reveal it to be something much darker, violent and abusive.
The grand dame of the French New Wave, with the Oscar-nominated documentary Faces Places the filmmaker Agnès Varda – now 90 years old – shows no signs of losing her enthralling creative vision. Co-directed with French artist JR, Faces Places is a warm and engaging journey across France as the pair meet a range of different people, turning their photographic portraits of those they encounter into giant murals.
In the follow-up to her Jennifer Lawrence-led 2010 film Winter's Bone, with Leave No Trace US filmmaker Debra Granik again turns to a literary adaptation of a story about a young woman and her complex relationship with her father. Built on strong performances by New Zealand actor Thomasin McKenzie as Tom and Ben Foster as Will, her war vet father struggling with PTSD, Leave No Trace is a sensitive exploration of generational trauma and family bonds.
Making headlines when funding body The Ian Potter Foundation bewilderingly pulled its support of Soda_Jerk's Terror Nullius the day before its world premiere, sisters Dan and Dominique Angeloro made one of the most politically explosive moving image artworks of the year. Applying their signature mash-up approach to Australian film history with undisguised art-activist intent, the image of Pauline Hanson standing alongside Mad Max 2's Humongous and his gang remains one of the most memorable images of the year.
Born in Russia, Australian filmmaker Alena Lodkina's deeply moving feature Strange Colours grew out of her 2016 documentary short, Lightning Ridge: The Land of the Black Opals. Returning to the NSW outback town to make her feature debut with the support of the Venice Film Festival's Biennale College, Strange Colours focus on an estranged father and daughter simultaneously reveals, with its cast of largely untrained actors, a vision of life in outback Australia rarely shown so authentically.
One of the greatest Argentine filmmakers of all-time, Lucrecia Martel's international reputation and exposure has been steadily increasing with films like The Holy Grail (2004), The Headless Woman (2008) and, most recently Zama. A fearless, unflinching filmmaker, Zama typifies Martel's remarkable ability to focus on the minutia of complex characters, this time a bored but ambitious bureaucrat in 18th century Paraguay.
Chinese filmmaker Chloé Zhao met cowboy Brady Jandreau in South Dakota when she was making her 2015 debut feature, Songs My Brother Taught Me. Fascinated by Jandreau and his journey to recovery after a riding accident almost killed him, she cast him and a number of his real-life family and friends in a fictional reimagining of the story, The Rider. Stunning audiences at the Cannes Film Festival where it won the Art Cinema Award, The Rider firmly establishes Zhao as one of the most promising filmmakers working today.
Ava DuVernay's much-anticipated screen adaptation of Madeleine L'Engle's 1962 novel A Wrinkle in Time was largely drowned out by the phenomenal success of Black Panther. Despite failing to live up to commercial and critical expectations, the sci-fi fantasy about a young girl traveling across space to save her father is a charming, moving tale about complex women characters of all ages. Some overzealous CGI and 1990s-drunk costume design aside, A Wrinkle in Time is one of the year's lost treasures.