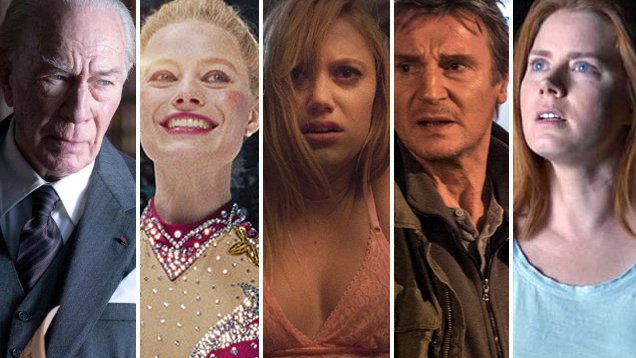 The best films arriving on Netflix, Stan and SBS on Demand in October

---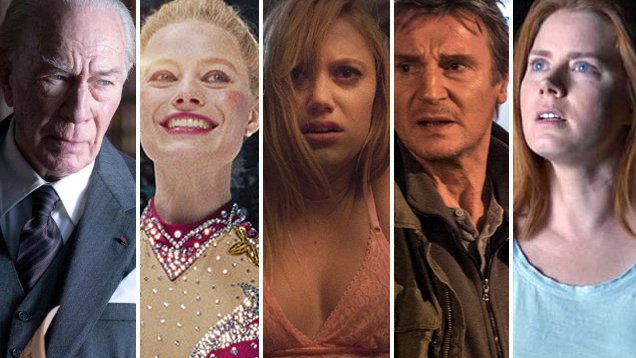 What are the best titles coming to Netflix, Stan and SBS on Demand in October? Streaming guru and film critic Craig Mathieson picks his highlights.
NETFLIX
The covert capture and extraction from Argentina in 1960 by Israeli agents of escaped Nazi Adolf Eichmann, one of the architects of Hitler's Final Solution, has inspired numerous works. Here it's a thriller that pits an Israeli operative played by Star Wars pilot Oscar Isaac against Ben Kingsley's unrepentant captive, with direction from the sometimes wayward Chris Weitz (About a Boy, The Golden Compass).
Having previously detailed mass shooting by British soldiers in Northern Ireland (Bloody Sunday) and the events on board a hijacked 9/11 airplane (United 93), English filmmaker Paul Greengrass examines the horrific 2011 mass shooting at a youth camp in Norway by a right-wing extremist. The film uses an English language Norwegian cast to depict the carnage as well as the legal and personal aftermath.
Having rewired the action film with the brutal choreography and expert framing of the Indonesian-made The Raid and The Raid 2, Welsh writer/director Gareth Edwards immerses himself in period horror with the 1905-set story of a stranger (the wonderfully versatile Dan Stevens) who comes to a remote British island to recover his sister from a cult. Expect Wicker Man atmospherics and bodies emitting very painful sounds.
Liam Neeson's prolific post-Taken run as an ageing action star is tapering off, but thanks to his regular collaborator, the Spanish director Jaume Collet-Serra (Non-Stop, The Shallows), this recent effort, a train-bound thriller about Neeson's former police officer being manipulated by a conspiracy, has a decent genre jolt. It's tightly cut and propulsively plotted, with another authoritative Neeson performance.
Also: Against All Odds (October 1), The Man From U.N.C.L.E. (October 4), Casino (October 5), Private Life (October 5), Ted (October 5), Snow White and the Huntsman (October 17), Arrival (October 22), Been So Long (October 26).
STAN
Ridley Scott replaced the disgraced Kevin Spacey as the pernicious tycoon J. Paul Getty with last-minute addition Christopher Plummer, and the veteran actor is the best thing in this workmanlike 1970s Italian kidnap thriller, alongside Mark Wahlberg's fixer and Michelle Williams' desperate mother. Plummer intertwines the world's first billionaire with charm and corruption – he's magnetic.
The masterful Iranian writer and director Asghar Farhadi, who won the 2012 Academy Award for Best Foreign Language Feature for A Separation, is one of the best dramatic filmmakers working today. This 2016 film about a married couple driven apart by recriminations over the wife's assault exemplifies his emotionally scrupulous work – it's grounded in recognisable emotion and turns on irreversible moments.
As American tabloid headline Tonya Harding, the champion figure skater whose career ended after her husband had her rival assaulted, Margot Robbie gives a committed performance that anchors the wild gaze of Australian director Craig Gillespie (Lars and the Real Girl). Scathing satire, violent abuse, and coiled commentary sharply intermingle, reflecting the circumstances Harding both encouraged and endured.
Denis Villeneuve's remarkable follow-up to Sicario is a science-fiction thriller, linguistic procedural, and wrenching meditation on love and mortality. Amy Adams is the language expert told to communicate with the unknowing aliens whose appearance around the world creates panic. The subsequent encounters confound expectations – both gravity and time lose their command – but are ultimately deeply illustrative.
Also: Step Bothers (October 1), District 9 (October 1), Suspiria (October 2), Holding the Man (October 3), Chasing Amy (October 6), Frida (October 10), Sami Blood (October 13), The King's Choice (October 20).
SBS ON DEMAND
Like all horror classics, David Robert Mitchell's 2014 film reconfigures the genre. The story of a young woman from the Detroit suburbs, Jay (Maika Munroe), who is pursued by an unknown entity after her boyfriend sexually passes along a curse, renders evil banal and inevitable. The mood is summer still and the threat beyond definition, let alone explanation. With a gliding camera and long takes, it's a nightmare you can't wake yourself from.
Ken Loach's long career documenting the struggles of the dispossessed and exploited in Britain reaches a grim, moving peak with this compelling story of an ailing widower (Dave Johns) and single mother (Hayley Squires) in present day Newcastle. Living under a system that uses faceless inefficiency to break them, the duo and their community exhibit support and camaraderie even when much more is required.
Also: I Am Not a Witch (October 1), 100 Bloody Acres (October 1), Before the Devil Knows You're Dead (October 13), 7 Chinese Brothers (October 26).