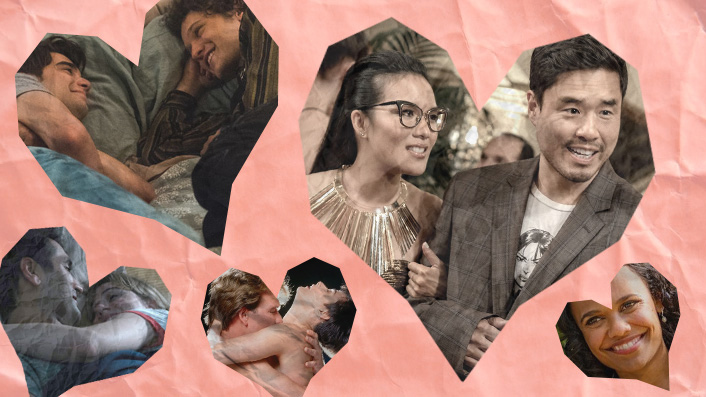 The 25 best romantic movies on Netflix Australia

---
Romances have always provided a great escape and in 2020 we're in need of a morale boost more than ever. From happy stories to cathartic cry-fests, here are 25 romantic movies you can stream right now on Netflix.
See also
* The 25 best romantic movies on Prime Video
* All new streaming movies & series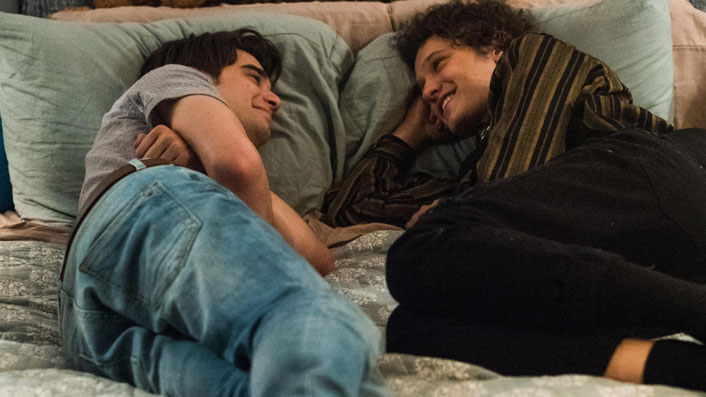 A teen rom-com that kind of slipped under the radar back in 2018, Alex Strangelove is a sweet story about boy called Alex Truelove (Daniel Doheny) who is trying to figure out his sexuality, as he finds himself torn between the love he feels for his best friend/girlfriend Claire (Madeline Weinstein) and his crush on his new friend Elliot (Antonio Marziale).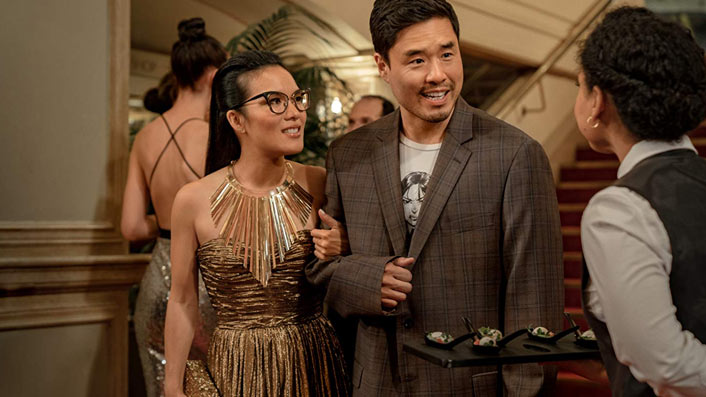 Co-written and starring Ali Wong and Randall Park (with Michael Golamco also serving as a co-writer), Always Be My Maybe is a funny rom-com about a pair of childhood friends who meet again as adults and act upon their long pent-up feelings—but not without complications and challenges. It's worth watching just for the spectacle of Keanu Reeves playing himself.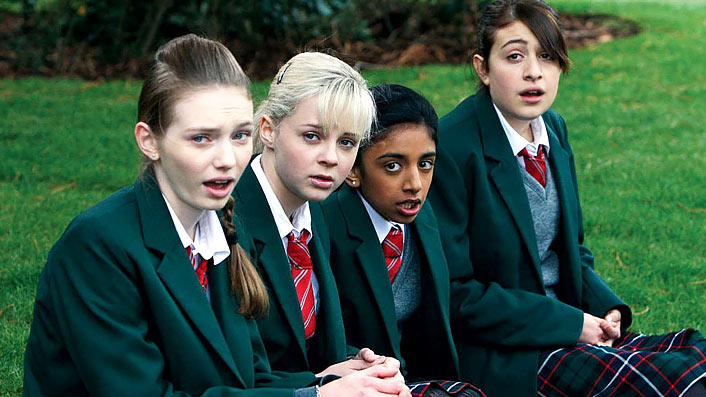 If the title didn't give it away, Angus, Thongs and Perfect Snogging is a very funny British teen rom-com. It's simultaneously painfully real and ridiculously over-the-top, following main character Georgia Nicolson as he embarks on her quest to throw an epic birthday party and kiss teen rock god Robbie (played by Aaron Taylor-Johnson with an extremely '00s haircut).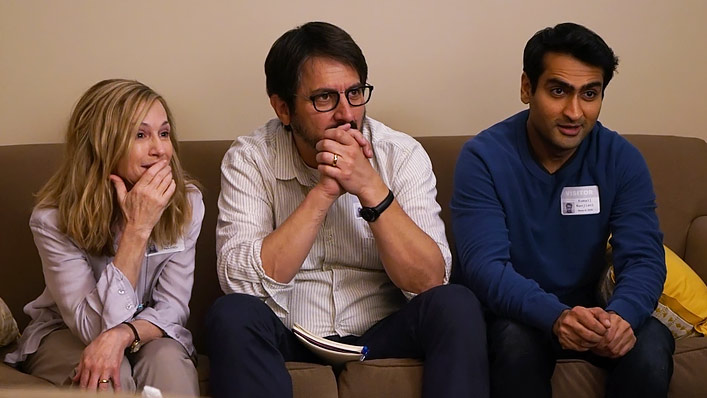 A quiet kind of rom-com starring Kumail Nanjiani, Zoe Kazan, Holly Hunter and Ray Romano. Co-written by Nanjiani and his wife Emily V Gordon, and based on their real love story, The Big Sick is about two people enjoying the honeymoon phase of their relationship when one of them gets very, very sick. As you'd expect from such a story, there's a lot of emotional moments, but it's the warm humour and affection infused in every scene that makes it really special.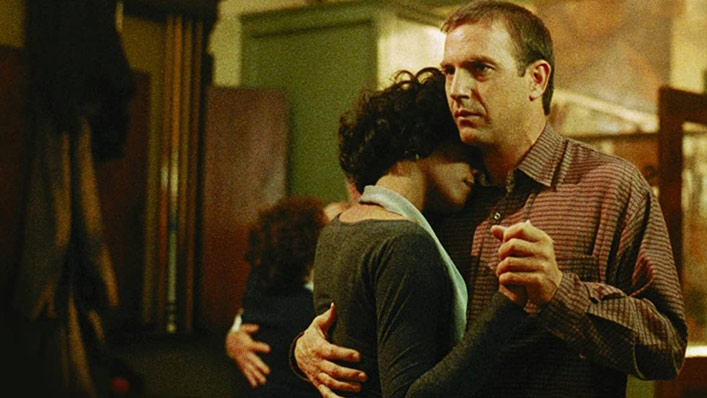 "And IIIIIIIIII-IIII-IIIII will always…" Ah, the movie that spawned one of the best cover songs of all time. Whitney Houston shines in her first acting role as a superstar who is being stalked and hires a bodyguard named Frank (Kevin Costner). The two, naturally, fall in love, which complicates their client/bodyguard relationship. It's kind of cheesy and over-the-top, which is sometimes just what you need.
Based on the book by Andre Aciman, Call Me By Your Name is a languorous and exquisite coming-of-age tale set in Italy in 1983. Timothee Chalamet stuns as Elio, a 17-year-old who falls in love with 24-year-old Oliver (Armie Hammer) when he comes to work for Elio's father for the summer. There are many scenes that stick with you for a long time after the movie is over—with the final shot (set to Sufjan Stevens' Visions of Gideon)—a particular gut-punch.
Candy Jar is another under-rated 2018 teen rom-com (with a side of drama—warning: this movie might make you cry). It's about two ambitious, nerdy students who are debate team rivals with more in common than they at first realise. It's not a perfect movie, but it gets under your skin in a really lovely way.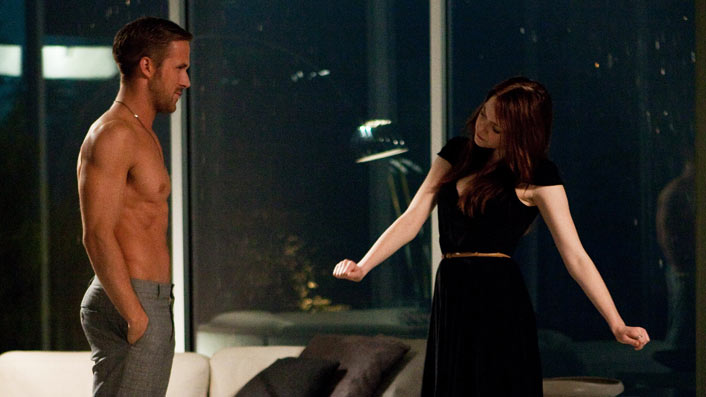 This movie features peak rom-com Ryan Gosling alongside one of his favourite collaborators, Emma Stone, in a ridiculously cute opposites-attract love story. But the real heart of it comes from Steve Carell's portrayal of Cal, a middle-aged man who is dumped by his wife (Julianne Moore) and tries to get his mojo back with the help of Gosling's ultra suave Jacob. It's not perfect, but it's so much fun.
Patrick Swayze and Demi Moore are wonderful as a young couple separated by his untimely death, but brought back together in spirit thanks to medium Oda Mae Brown, played by a show-stealing Whoopi Goldberg. Thanks to THAT Unchained Melody scene, this movie saw enrollment in pottery classes rise by 570% (this is a totally made-up fact, but it sounds right, doesn't it?).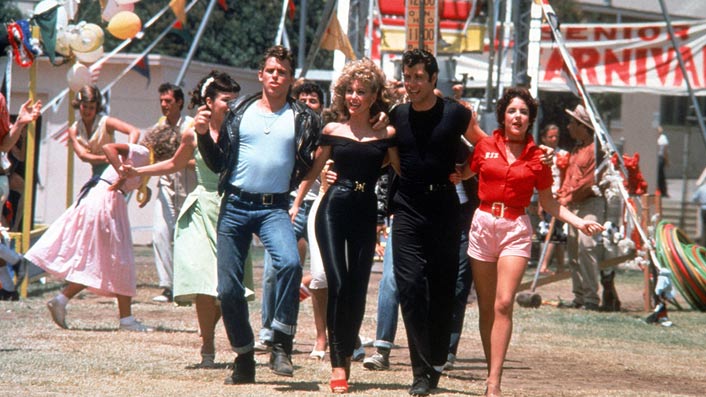 Hello! It's Grease! The original high school musical, starring no-one who remotely looks like they're actually in high school. All part of the charm. The colours are bright, the dance scenes are impeccably choreographed, and the songs themselves are guaranteed to have you singing along and forgetting all your cares for at least an hour or two.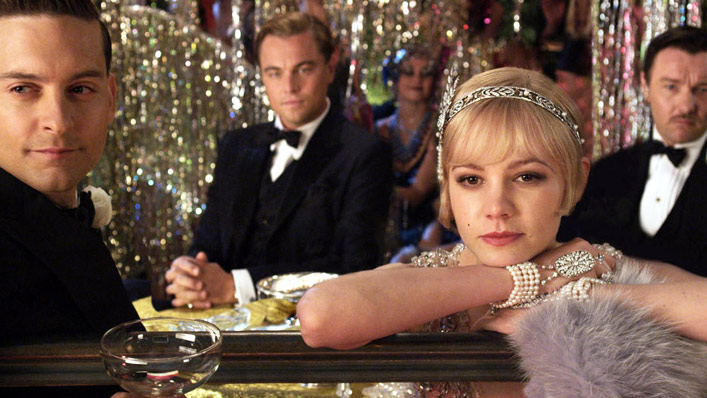 Baz Luhrmann's take on F. Scott Fitzgerald's classic story of love and ambition gone wrong divided critics and audiences when it was released in 2013. It's a fun and wild ride, with all of Luhrmann's trademark quirks. The performances from Leonardo Dicaprio, Carey Mulligan, and Tobey Maguire in the leading roles are great, and the Aussie supporting cast—including Isla Fisher, Joel Edgerton, Jason Clarke and Jack Thompson—are also a highlight. But it's the over-the-top, luxurious production and costume design that really makes for great escapism.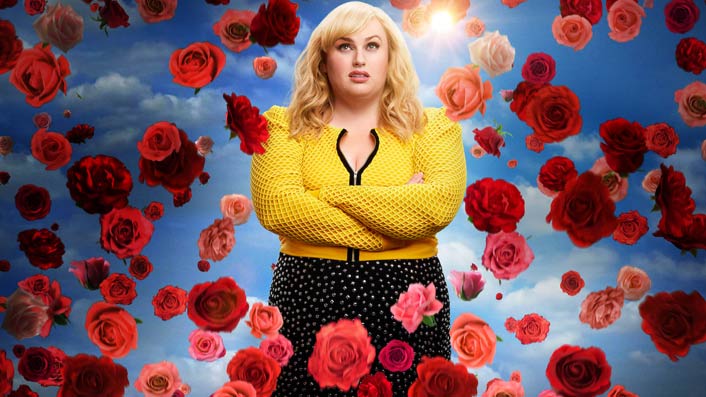 An affectionate parody of rom-coms, this Rebel Wilson vehicle sees her character wake up after an accident to find her world has been turned into a rom-com—complete with the requisite wardrobe, musical numbers and censoring of sex scenes. The real highlight of the movie is Liam Hemsworth, who lets his comedic talents free as her generic rom-com love interest.
Cary Fukunaga's 2011 adaptation of Charlotte Bronte's classic novel is one of—perhaps the—best, with stunning cinematography, scenery, costumes and performances bringing the twisted love story to life. Mia Wasikowska is particularly wonderful as Jane, while Michael Fassbender is all brooding passion as Rochester.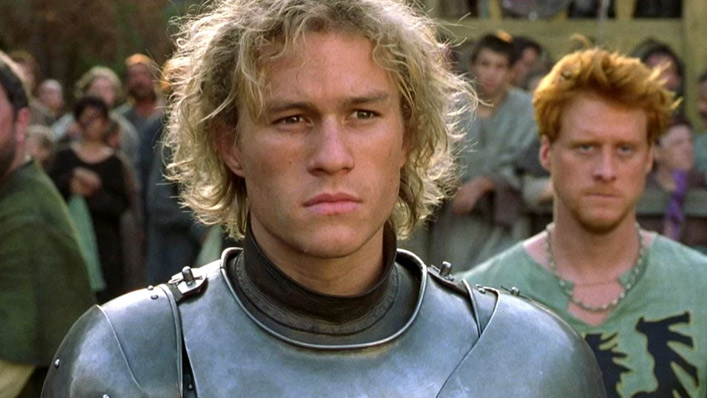 A Knight's Tale is a completely silly but utterly joyful adventure-comedy. Heath Ledger is at his most playful and charming as a peasant with big dreams to become a knight. It's the soundtrack that really sets this movie apart though. Featuring modern hits from Queen, Eric Clapton, David Bowie, AC/DC and more, this is not the place to come for historical accuracy—just a good time.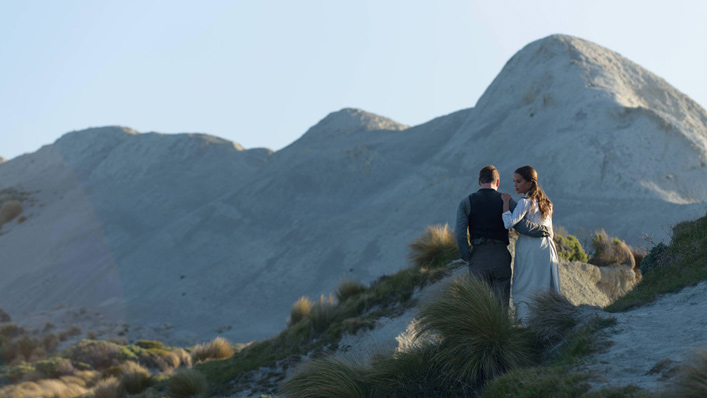 The Light Between Oceans, based on the book by M. L. Stedman, is a beautiful and haunting period film. Set in the years following World War I, a young lighthouse keeper and his wife make a home on the isolated Janus Rock, off the coast of Western Australia. When a boat appears on shore with a dead body and a (live) baby, the pair make a decision that alters the course of their lives. It's a devastating exploration of the lengths people go to for the ones they love, set against a stunning backdrop and featuring some powerful performances (including pretty decent Aussie accents from Michael Fassbender and Alicia Vikander).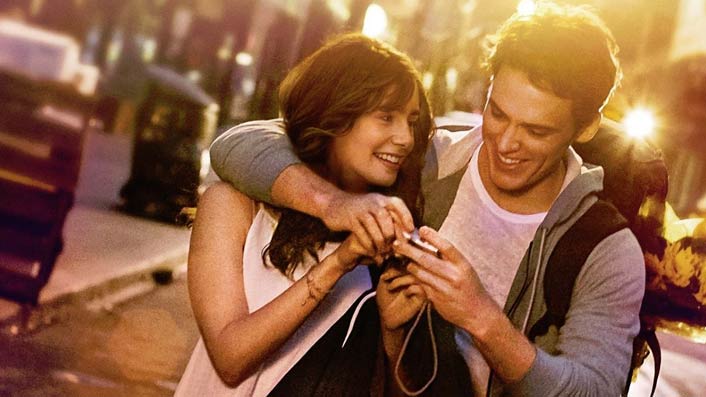 Based on the popular novel Where Rainbows End by Cecelia Ahern, Love Rosie follows the titular Rosie (Lily Collins) and her best friend Alex (Sam Claflin) over a number of years. Their lives go on different paths when Rosie unexpectedly gets pregnant straight out of high school, and Alex moves to America. Their story is full of the kind of yearning and warmth that makes it the ultimate comfort watch.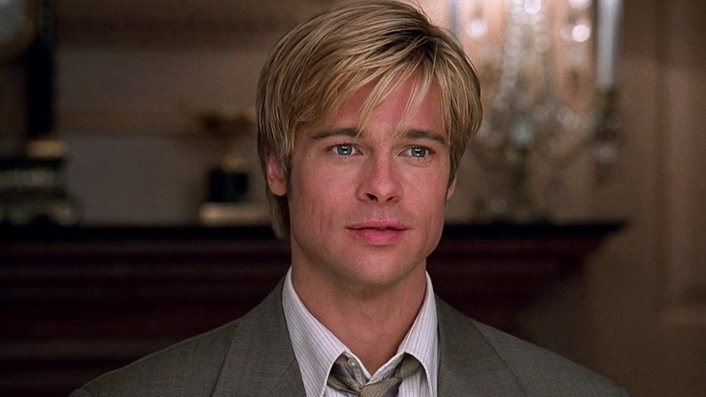 One of the more bizarre love stories on this list, Meet Joe Black follows a rich man (Anthony Hopkins) who makes a deal with Death (Brad Pitt) to host him amongst the living for a "vacation" in exchange for some extra days of life. Death wants to experience what it's like to be human, and along the way he falls for his host's daughter (Claire Forlani).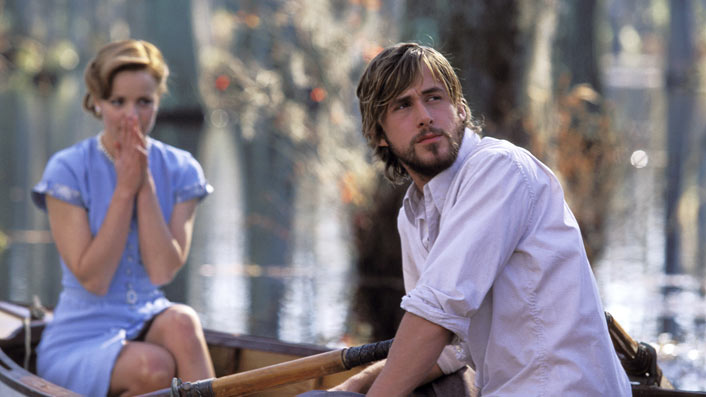 For better or worse, The Notebook is one of the most popular romance movies of all time. The chemistry between Ryan Gosling and Rachel McAdams is scorching hot, the pair playing teenage sweethearts who are kept apart by her meddling family and reunite years later. It's definitely the best movie based on a Nicholas Sparks novel (of which there are many).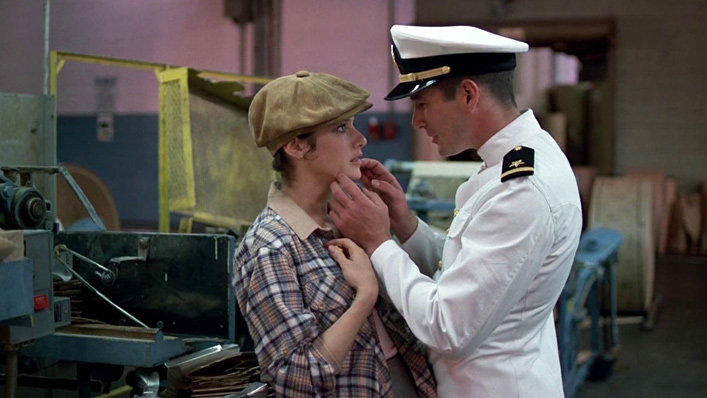 An Officer and a Gentleman is the story of Zack, a man who wants to escape his troubled past and become a pilot in the navy. While it gets very dark in places and is very much a product of its time, the movie is nevertheless one of the most iconic romances ever—especially thanks to the ending, and most of all Richard Gere in that uniform.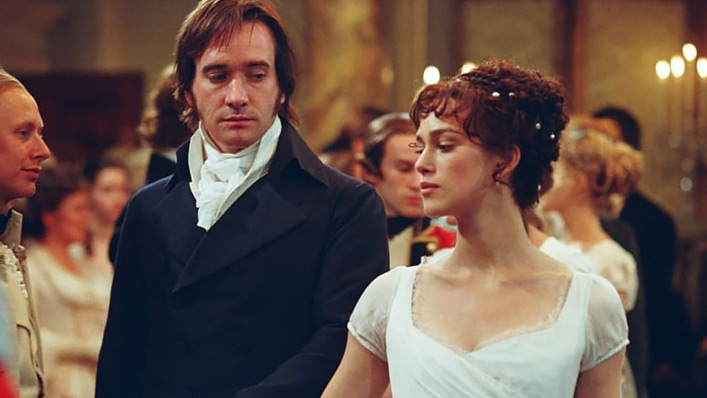 A lot of debate exists among Pride and Prejudice fans whether this 2005 movie or the 1995 BBC mini-series is the superior adaptation. But if you want to escape into the world of Elizabeth and Darcy and only have two hours, this one can't be beat. It is visually stunning and captures the tension and longing between the famous enemies-turned-lovers extraordinarily well—especially thanks to Matthew Macfadyen's small but significant moments of characterisation (the hand clench!).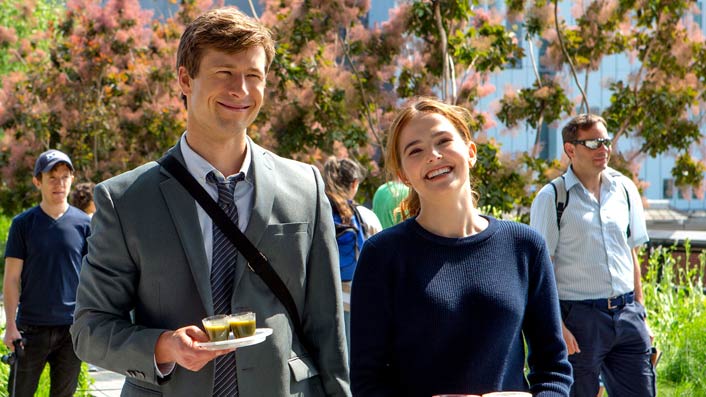 Set It Up plays with familiar rom-com tropes in interesting ways. Zoey Deutch and Glen Powell sparkle as two overworked assistants who set up their bosses (Taye Diggs and Lucy Liu) in an attempt to make their own lives easier. Of course, they only make their lives more complicated—and romantic.
Based on the popular Neil Gaiman novel, Stardust features an incredible cast including Claire Danes, Charlie Cox, Michelle Pfeiffer, Mark Strong, Robert De Niro, Rupert Everett, Peter O'Toole, Henry Cavile, Dexter Fletcher and Ian McKellen. It's a fantasy about a young man who meets a fallen star and grows to love her over the course of many adventures.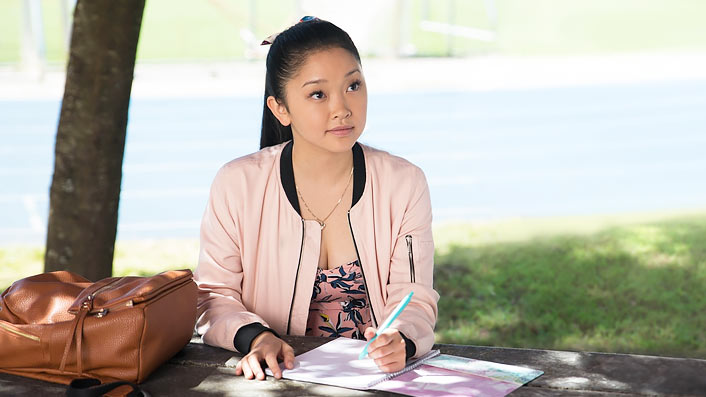 Reminiscent of the golden age of teen rom-coms (ie the '80s and '90s), To All the Boys I've Loved Before is a sweet story of an introverted girl, Lara Jean Covey, who pretends to date one of the most popular boys in school and inevitably falls in love with him. While Noah Centineo garnered a lot of attention for his dreamy portrayal of love interest Peter Kavinsky, it's really Lana Condor's warmth and light comedic touch as Lara Jean that elevates the movie to an instant classic.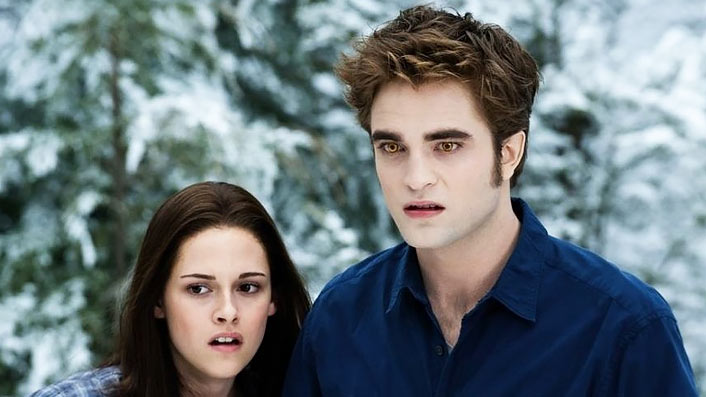 Twilight really needs no introduction. You either love it or you hate it, but either way you definitely know about this tortured teen vampire romance. Twelve years on, it's time we all admitted this movie was unfairly maligned. Sure, it's very bad in places, but there's still something incredibly compelling and fun about it. The cast are great and the soundtrack is especially a highlight.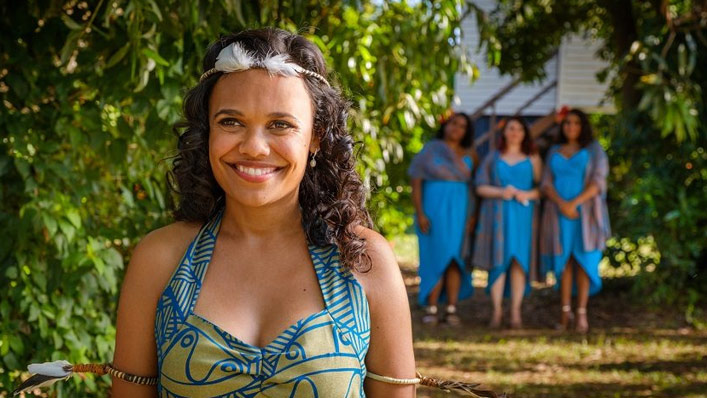 The delightful Miranda Tapsell not only stars in but also co-wrote and executive produced Top End Wedding, a heartfelt Aussie rom-com about an ambitious lawyer named Lauren who heads to her hometown Darwin to get married, only to discover her mother has gone missing. Cue a roadtrip to search for her which doubles as Lauren's own journey to discover herself.