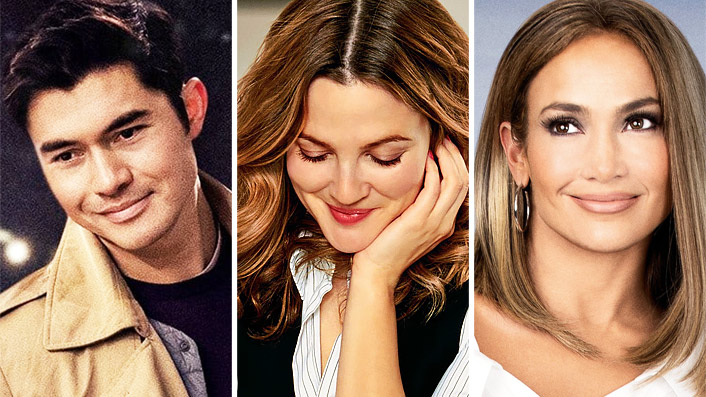 The 25 best romantic movies on Amazon Prime Video Australia

---
If you're a fan of romance, you're no doubt always looking for the next cathartic comedy (or cryfest) to hit the spot. Prime Video is full of romantic movies that cross a wide variety of genres—here are 25 of the best.
See also
* Best new movies and TV series on Prime Video
* All new streaming movies & series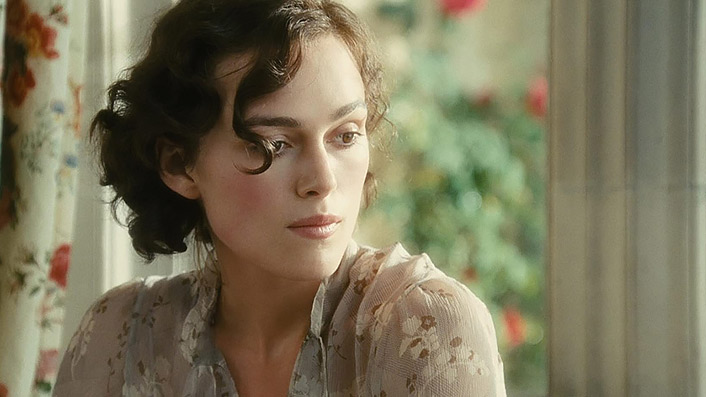 Featuring stunning cinematography, glorious costumes and one of the best sex scenes in cinema history, director Joe Wright's Atonement isn't an easy watch, but it's a memorable one. Set before, during and after World War II, and adapted from the popular Ian McEwan novel, Atonement is the tragic love story of heiress Cecilia (Keira Knightley) and son of the help Robbie (James McAvoy), whose lives are destroyed by a lie told by Cecilia's sister Briony (Saoirse Ronan, also played by Romola Garai and Vanessa Redgrave at different stages in her life).
This quirky, candy-coloured pastiche of '60s rom-that is just a really good time. The sets and costumes are dazzling, and Renee Zellweger and Ewan McGregor hit the right amount of goofy as a pair of rival writers whose opinions on gender and relationships differ greatly. Until they start falling for each other, of course.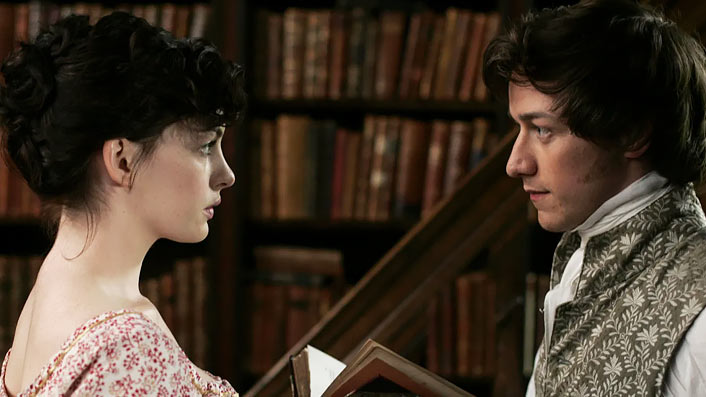 There have been many adaptations of Jane Austen's work over the years, but very few movies focused on the woman herself. This one sees Anne Hathaway play Austen, with James McAvoy as her love interest Thomas Langlois Lefroy. It's more fiction than fact, but historical accuracy isn't what you come to this kind of movie for.
Bridesmaids is more comedy than romantic comedy, but there is a very sweet romantic plot that makes it impossible not to include on this list. Ultimately, though, it's about a woman's journey to get her life together, and the complicated, beautiful friendships that exist in her orbit. Oh, and there's a heavy dose of toilet humour.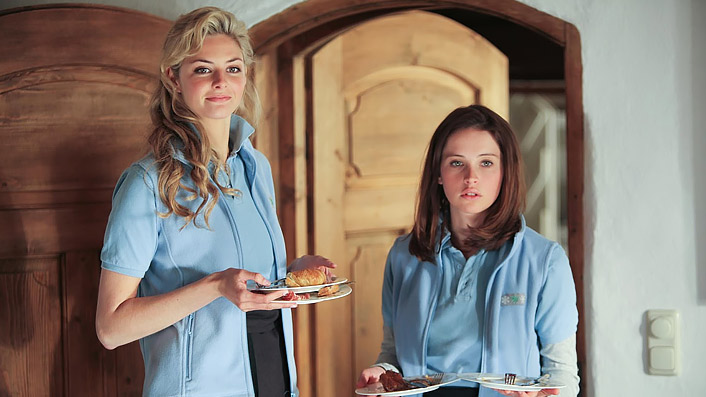 This is a cute teen rom-com that largely went under the radar when it was released in 2011. Felicity Jones stars as former skateboarding champion who is grieving the death of her mother. When she gets a job as a 'chalet girl' in the Alps, she discovers a love for snowboarding that helps her work through her grief. Naturally, she also finds love of the human variety in the rich son of the family she works for.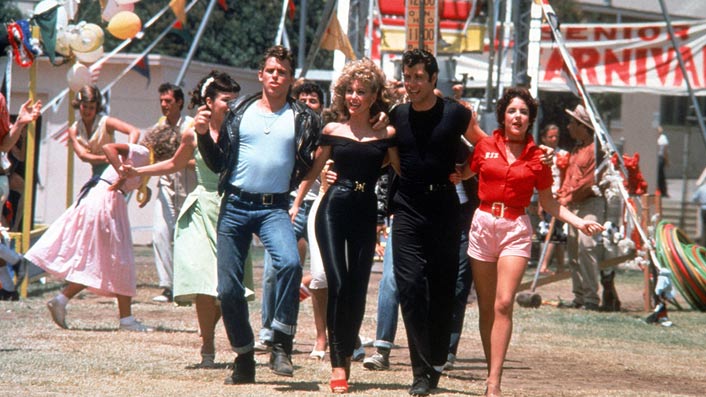 Hello! It's Grease! The original high school musical, starring no-one who remotely looks like they're actually in high school. All part of the charm, of course. The colours are bright, the dance scenes are impeccably choreographed, and the songs themselves are guaranteed to have you singing along and forgetting all your cares for at least an hour or two.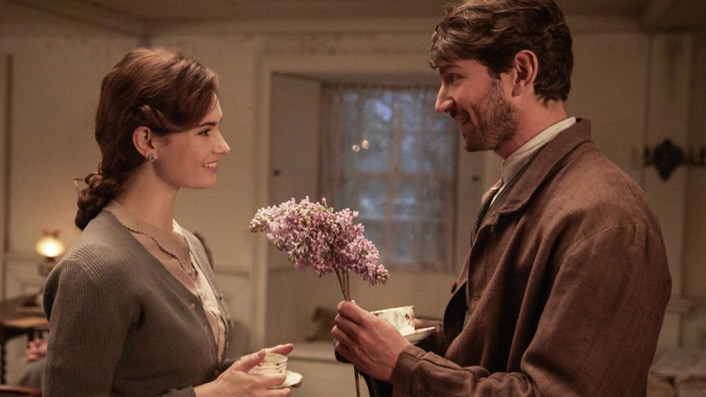 A visually beautiful period film set in post-World War II Guernsey, based on the popular novel by Mary Ann Shaffer and Annie Barrows. It tells the story of an author who travels to the titular location to meet with a book club that piques her attention, discovering a heartbreaking mystery and a heart-mending love while there. The cast are wall-to-wall charming, including Lily James, Michiel Huisman, Jessica Brown Findlay, Glen Powell and Matthew Goode.
Now this is where you turn when you need nothing but warm, lovely Christmassy cheer. Cameron Diaz and Kate Winslet play two strangers who swap homes for a much-needed break from their respective lives, each finding new love and a new lease on life along the way. Jude Law and Jack Black round out the cast, with Jude Law in particular at his most British, blue-eyed best.

There was a brief period in the mid-'00s when Lindsay Lohan looked to successfully be transitioning from teen screen queen to adult rom-com darling, and Just My Luck was at the forefront of that. Which makes it slightly bittersweet to look back on, but it's still a lot of fun—especially with a young Chris Pine as the lead. The movie sees the two characters exchanging luck via the kind of magic you only see in rom-coms.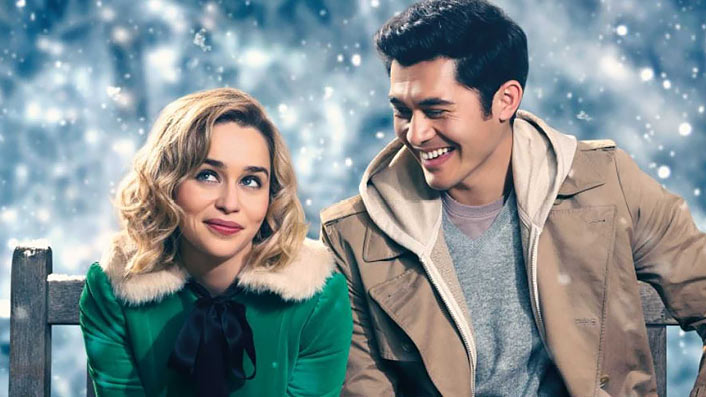 The marketing for this movie when it hit cinemas was rather deceptive, billing it as a romantic comedy when it's more of a dramedy with romantic elements. Do not turn to this movie if you want a 'happily ever after' kind of ending. But do turn to it if you want to watch Emilia Clarke and Henry Golding jaunt around London at Christmastime, and a storyline that will definitely make you cry.
Like Bridesmaids, Late Night isn't a romance as such, but has a strong (enemies-to-lovers!) romantic element. The brainchild of Mindy Kaling, who also stars, Late Night takes aim at sexism, ageism and racism within the entertainment industry with a light and clever touch. Kaling is wonderful as budding comedy writer Molly, but Emma Thompson's portrayal of complicated late-night host Katherine Newbury is the real highlight.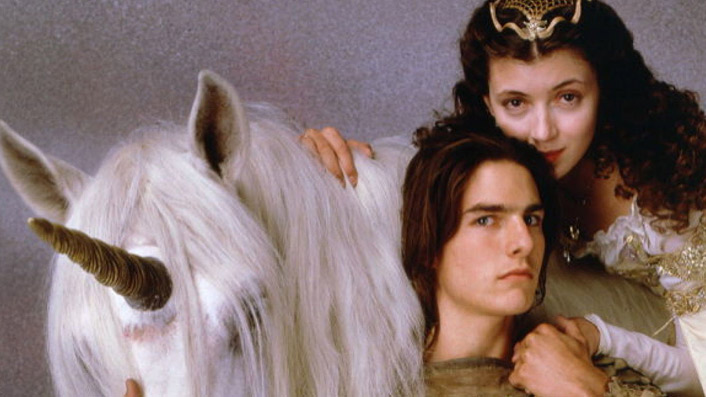 Legend is whimsical, deeply bizarre and kind of terrible in places—but also kind of amazing in a very specific, very 1985 way. You've got Tom Cruise before he got his teeth done, Mia Sara as a princess, unicorns, fairies, and Tim Curry as a disturbingly sexy devil-type figure. At its heart is a love story, and around it is chaos. It's a real ride.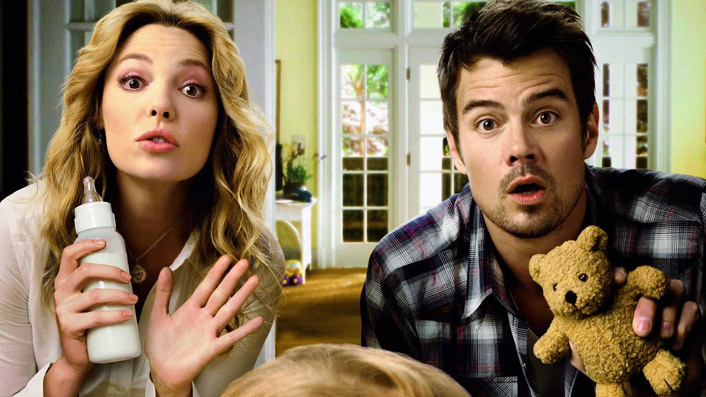 For some reason it's quite a popular romance trope to play with the tragic godparents-have-to-actually-become-parents-due-to-horrific-death idea. Considering the rather dark premise, this rom-com, with Katherine Heigl and Josh Duhamel as the godparents in question, is surprisingly sweet.
Angelina Jolie was nominated for a Worst Actress Golden Raspberry for her role as ambitious reporter Lanie Kerrigan who, when interviewing a prophet, is told she's going to die in a week, sending her spiralling into existential crisis mode with Edward Burns as her guide/love interest. Life or Something Like It is a deeply weird movie with a fraught if well-meaning message. But frankly the Razzies were wrong and Jolie's performance is great, alone making the movie worth a watch.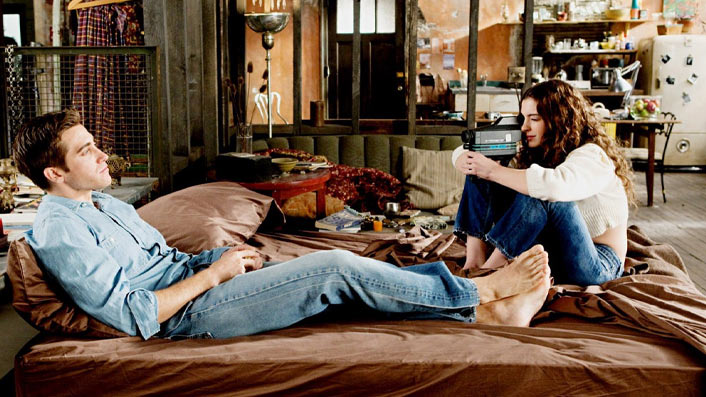 While the story is uneven in places, Jake Gyllenhaal and Anne Hathaway turn in some of their finest work in Love & Other Drugs. They star as a pharmaceutical sales rep and a woman with early-onset Parkinson's disease, respectively, who start a casual relationship that soon deepens and complicates both their lives.
A playful, sensual and occasionally very silly take on Shakespeare's iconic play, this movie is worth watching for the incredible cast alone: Michelle Pfeiffer, Stanley Tucci, Christian Bale, Rupert Everette and Calista Flockhart. It's a fantastical delight that perfectly distracts from the real world.
Prime Video is actually full of Hallmark and Lifetime TV romances that vary in quality, mostly on the very bad end of the scale. There are some gems in the mix, though, The Mistletoe Promise being one of them. The charisma of Jaime King and Luke Macfarlane in the leading roles certainly helps. They star as two lonely strangers who pretend to date to make their Christmas events more bearable.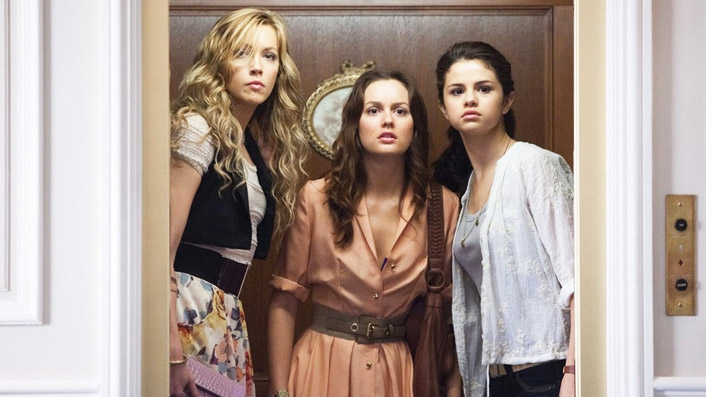 Another cute, rather cheesy, mostly forgotten teen rom-com from 2011! This one stars Selena Gomez, Leighton Meester and Katie Cassidy as a group of friends who travel to Europe for a post-graduation trip. A case of mistaken identity propels them on a ridiculous, hijinksy adventure full of luxury suites and cute guys (what else?). It's pure popcorn escapism.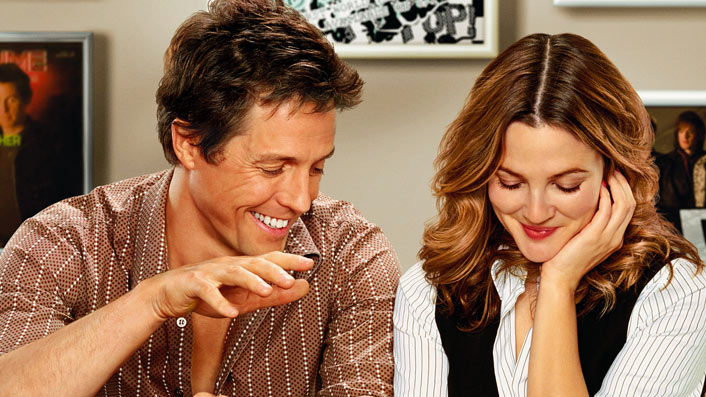 Hugh Grant stars as a washed-up idol who joins forces with an aspiring writer, played by Drew Barrymore, to pen a song for a pop star. Naturally, sparks fly. The story is pretty ordinary, with Grant and Barrymore doing their best with what they're given. What really elevates the material is the music, composed by the late and great Adam Schlesinger.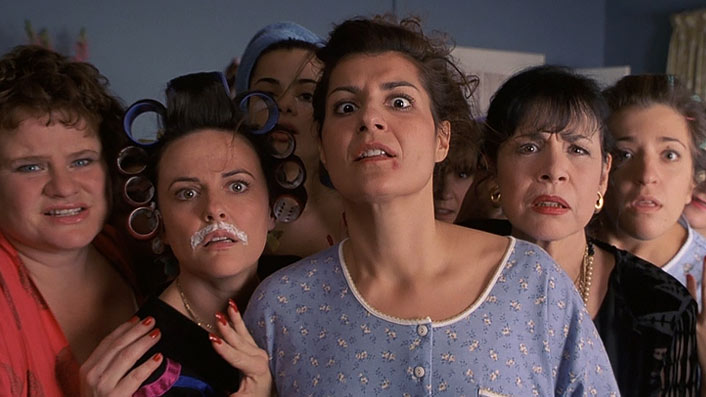 While the focus of Nia Vardalos' 2002 comedy, in which she also stars, definitely falls on the high jinks of main character Toula's extended Greek family, the love story at the heart of the film is rather lovely and John Corbett is perfect as her love interest Ian. The movie is warm and fun; providing a good pick-me-up and standing up to many rewatches.
My Christmas Love is another rare holiday romance gem. Meredith Hagner is next-level charming in the lead role, and Bobby Campo (and his dimples!) also carry a lot of the load. They play friends/co-workers whose relationship becomes complicated when Hagner's character starts receiving secret gifts themed around the '12 Days of Christmas'. As she tries to figure out who her mystery admirer is, she realises some important things about who she is and who she loves.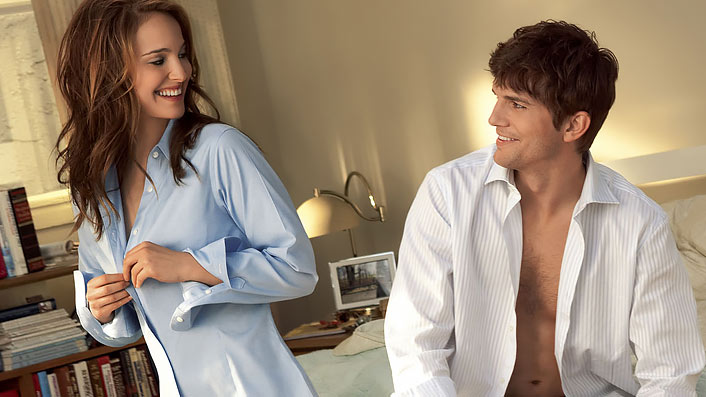 Natalie Portman and Ashton Kutcher star in one of the two rom-coms that came out in 2011 about friends with benefits who fall in love (the other, even more weirdly, starring Ashton's future wife, Mila Kunis). While many argue over which is the superior of the two, this one has romantic gestures in the form of a period playlist and a bunch of carrots. In other words: it wins.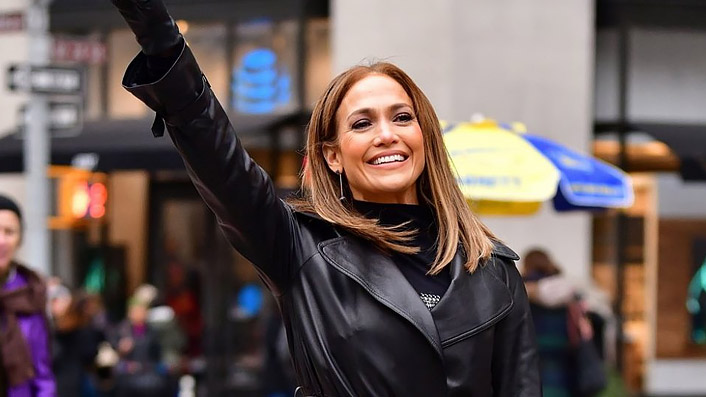 Rom-coms don't often focus on anyone over the age of 35, which is a shame. Second Act does, following 40-something Maya (Jennifer Lopez) who fakes her resume to get a second chance at a corporate career. It's not exactly an original story (hello, Younger), but it's easy viewing for when your brain needs a break.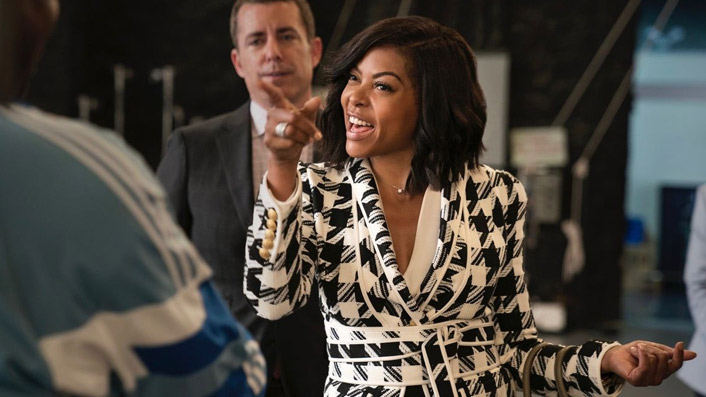 A remake of 2000's What Women Want, this time the brilliant Taraji P. Henson replacing Mel Gibson in the lead role as someone who wakes up one day with the ability to read the thoughts of the opposite sex. The humour here feels less like it is punching down than its predecessor, and honestly placing women of colour in roles that used to belong to white men is never going to be a bad decision. Especially when they're Taraji P. Henson.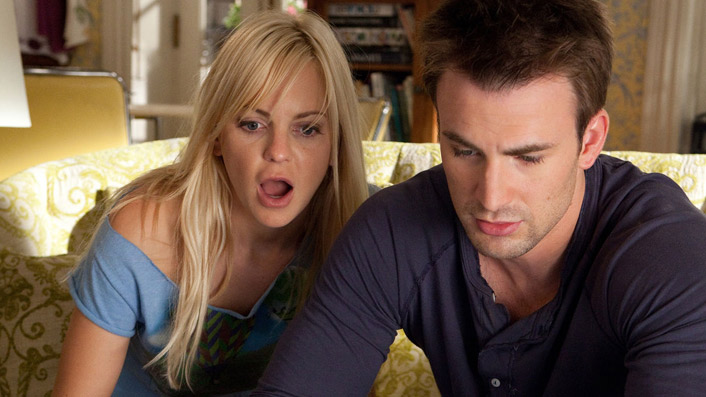 An under-rated gem from 2011 starring Anna Faris as a woman in her 30s who, after deciding she's slept with too many men, vows to be celibate until she meets "the one". The movie is actually far more sex positive than it sounds, and overall it's a very enjoyable ride—helped along by Chris Evans' charming (and yes, often shirtless) performance as the love interest.