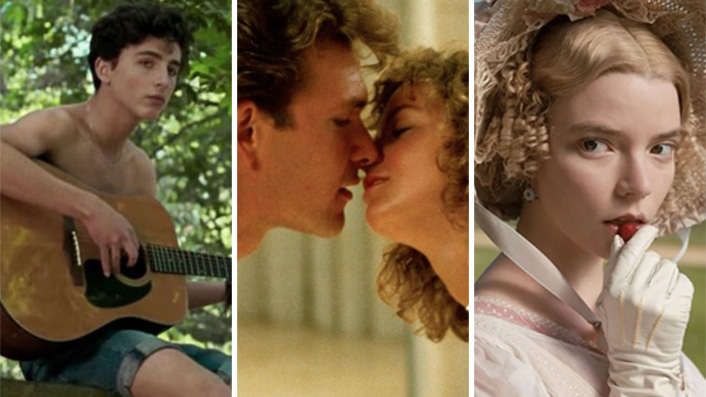 The 25 best romantic movies on Amazon Prime Video Australia

---
No matter what kind of romance you like, Prime Video has got you covered—from cheesy holiday fluff to angsty, devastating period pieces and a whole bunch of love stories in between. Here are the best romance movies to be found on the platform…
See also
* Best new movies and TV series on Prime Video
* All new streaming movies & series
Last updated: August 20, 2021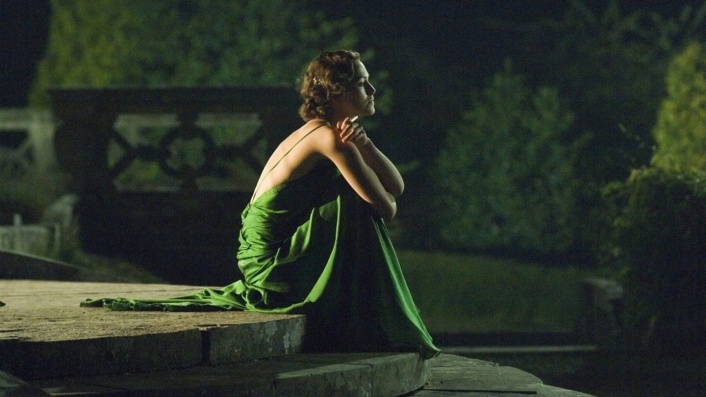 Where to watch
Featuring stunning cinematography, glorious costumes and one of the best sex scenes in cinema history, director Joe Wright's Atonement isn't an easy watch, but it's a memorable one. Set before, during and after World War II, and adapted from the popular Ian McEwan novel, Atonement is the tragic love story of heiress Cecilia (Keira Knightley) and son of the help Robbie (James McAvoy), whose lives are destroyed by a lie told by Cecilia's sister Briony (Saoirse Ronan, also played by Romola Garai and Vanessa Redgrave at different stages in her life).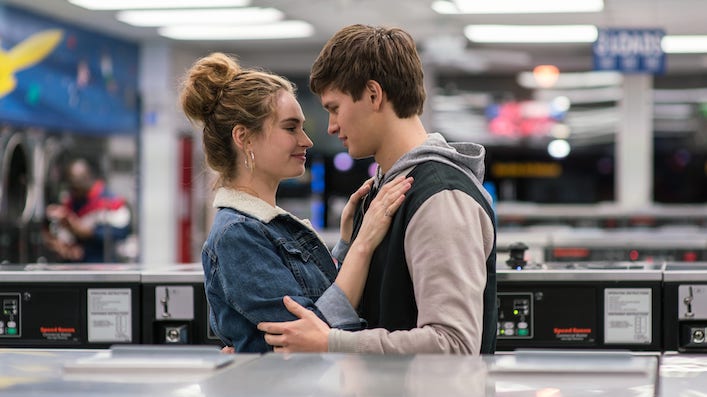 Where to watch
Whatever your feelings on the cast (namely Kevin Spacey), there's no denying Baby Driver is an incredible movie. The romance isn't even the strongest element — although it is a strong one — and actually, the story overall is secondary to the visual and aural elements of the film. It's stylish, colourful, and exhilarating, with incredibly choreographed car chases, and scenes synchronised beautifully to a stand-out soundtrack. 
Where to watch
Bridesmaids is more comedy than romantic comedy, but there is a very sweet romantic plot that makes it impossible not to include on this list. Ultimately, though, it's about a woman's journey to get her life together, and the complicated, beautiful friendships that exist in her orbit. Oh, and there's a heavy dose of toilet humour.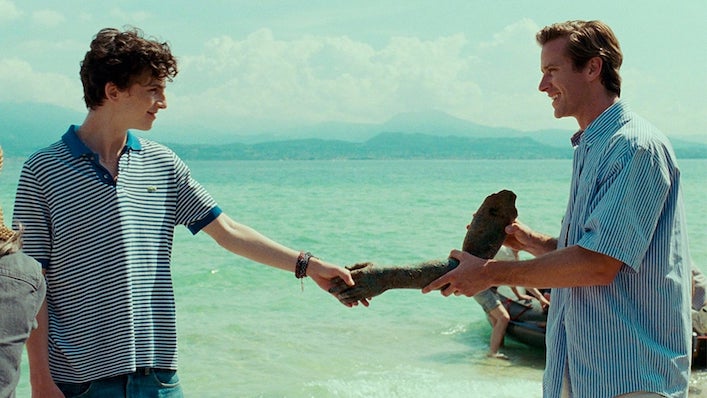 Where to watch
Based on the book by Andre Aciman, Call Me By Your Name is a languorous and exquisite coming-of-age tale set in Italy in 1983. Timothee Chalamet stuns as Elio, a 17-year-old who falls in love with 24-year-old Oliver (Armie Hammer) when he comes to work for Elio's father for the summer. There are many scenes that stick with you for a long time after the movie is over—with the final shot (set to Sufjan Stevens' "Visions of Gideon")—a particular gut-punch.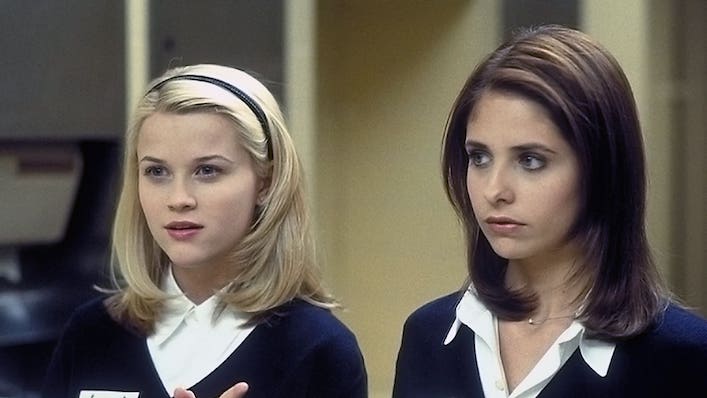 Where to watch
The romance in Cruel Intentions is toxic, but addictive, especially if you watched it for the first time as a teen and it's all wrapped up in nostalgia. Starring the cream of the white, blonde, '90s teen star crop (although Sarah Michelle Gellar goes brunette here), the horny high school update of Dangerous Liaisons is angst-filled and iconic.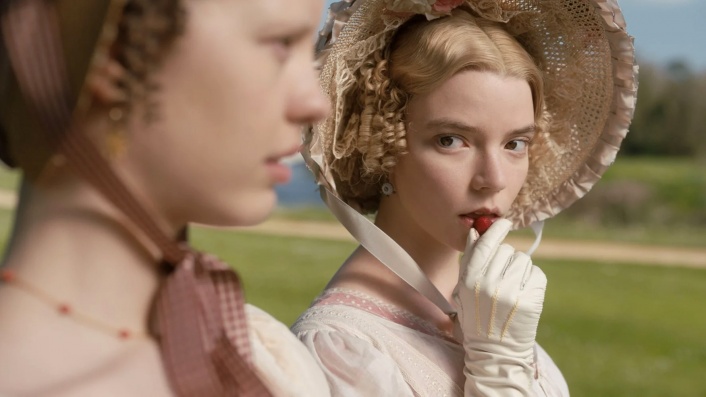 Where to watch
Emma is a frothy, vibrant take on Jane Austen's classic novel. Starring 2020's breakout actress Anya-Taylor Joy as the matchmaking-obsessed but naive heiress Emma Woodhouse, with Johnny Flynn as a sweet and vulnerable Mr Knightley, it's a completely swoon-worthy romance with excellent comedic elements and stunning visuals.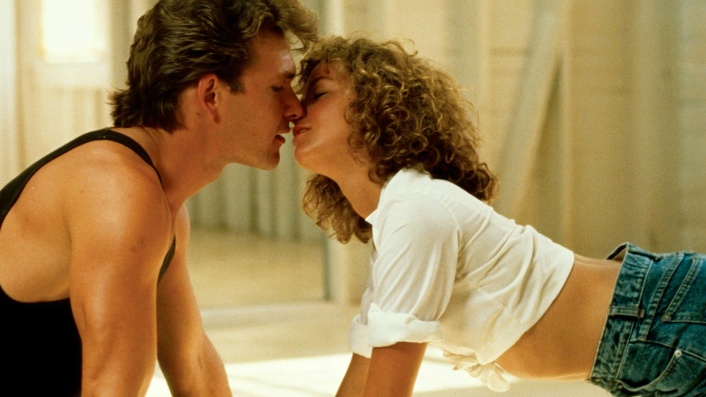 Where to watch
One of the most iconic romances of all time, Dirty Dancing is the ultimate comfort viewing: funny, escapist, and just a bit sexy. The chemistry between Jennifer Grey and Patrick Swayze in the lead roles of Baby and Johnny is electric, despite (or maybe because of) the fact they reportedly hated each other. And all the dancing is just so fun.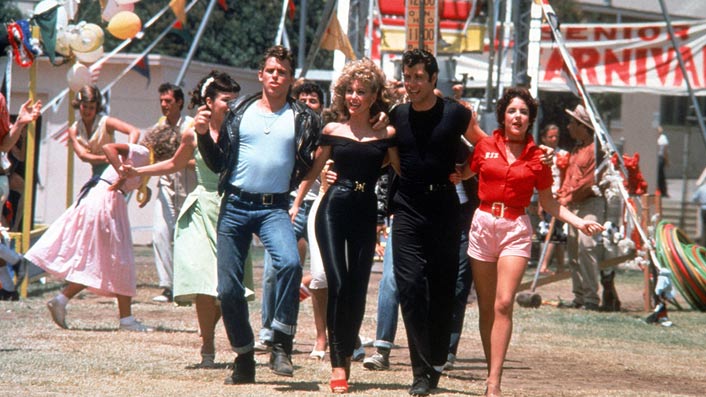 Where to watch
Hello! It's Grease! The original high school musical, starring no-one who remotely looks like they're actually in high school. All part of the charm, of course. The colours are bright, the dance scenes are impeccably choreographed, and the songs themselves are guaranteed to have you singing along and forgetting all your cares for at least an hour or two.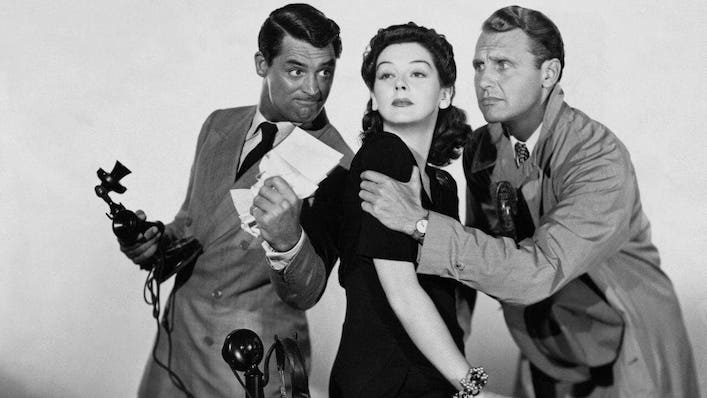 Where to watch
Cary Grant and Rosalind Russell star as an editor and journalist who were formerly married and who reconnect while investigating a big story involving a murderer. Known for its fast, snappy dialogue and screwball comedy, His Girl Friday is one of the most significant classic rom-coms and a must-watch for any romance fan.  
Where to watch
Now this is where you turn when you need nothing but warm, lovely Christmassy cheer. Cameron Diaz and Kate Winslet play two strangers who swap homes for a much-needed break from their respective lives, each finding new love and a new lease on life along the way. Jude Law and Jack Black round out the cast, with Jude Law in particular at his most British, blue-eyed best.

Where to watch
There was a brief period in the mid-'00s when Lindsay Lohan looked to successfully be transitioning from teen screen queen to adult rom-com darling, and Just My Luck was at the forefront of that. Which makes it slightly bittersweet to look back on, but it's still a lot of fun—especially with a young Chris Pine as the lead. The movie sees the two characters exchanging luck via the kind of magic you only see in rom-coms.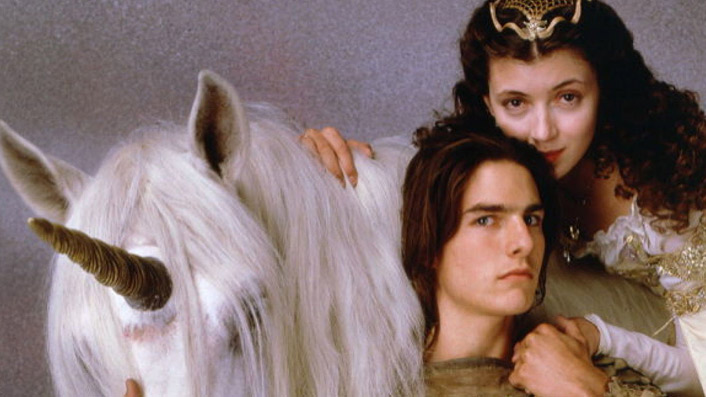 Where to watch
Legend is whimsical, deeply bizarre and kind of terrible in places—but also kind of amazing in a very specific, very 1985 way. You've got Tom Cruise before he got his teeth done, Mia Sara as a princess, unicorns, fairies, and Tim Curry as a disturbingly sexy devil-type figure. At its heart is a love story, and around it is chaos. It's a real ride.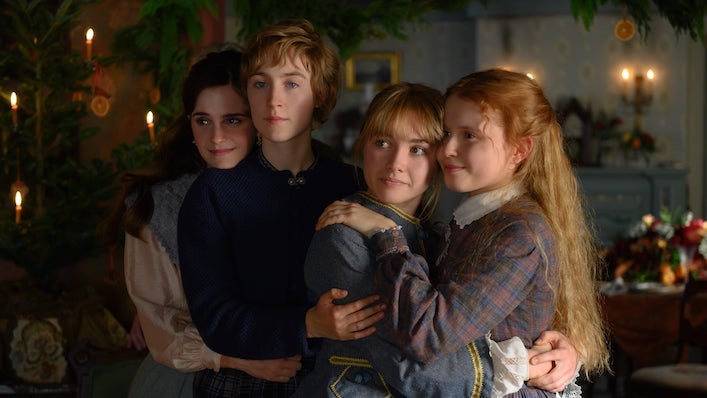 Where to watch
Greta Gerwig's take on Louisa May Alcott's classic Little Women is divisive, but definitely worth watching. She makes some fresh, bold choices, and brings out the best from her wonderful cast — with Saoirse Ronan, Florence Pugh, and Timothee Chalamet delivering particularly strong performances. Make sure you have tissues to hand.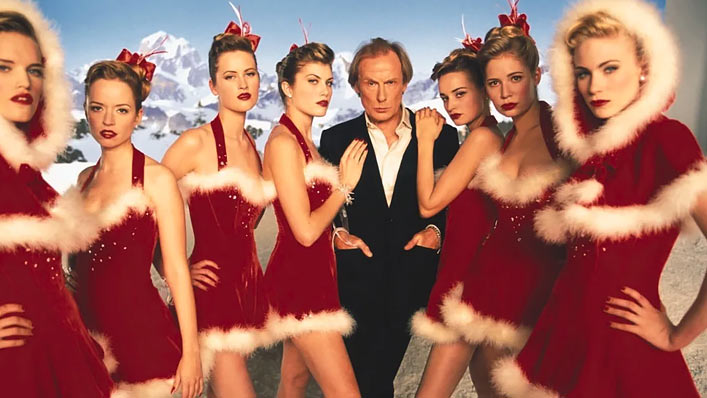 Where to watch
Richard Curtis' ode to love and Christmas is divisive, with many haters—but even more fans. While some parts of the film haven't aged well, it's hard not to smile (and occasionally cry) as the interconnected love stories of a group of Londoners unfold. It features one of the most iconic British casts of all time—with Colin Firth, Emma Thompson, Hugh Grant, Keira Knightley, Andrew Lincoln, Liam Neeson and even Mr Bean (aka Rowan Atkinson).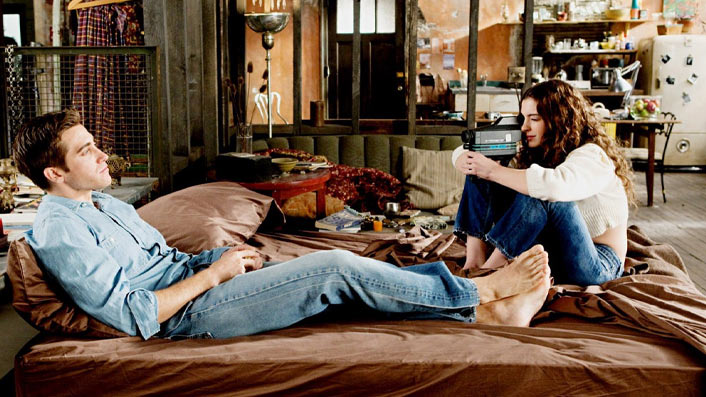 Where to watch
While the story is uneven in places, Jake Gyllenhaal and Anne Hathaway turn in some of their finest work in Love & Other Drugs. They star as a pharmaceutical sales rep and a woman with early-onset Parkinson's disease, respectively, who start a casual relationship that soon deepens and complicates both their lives.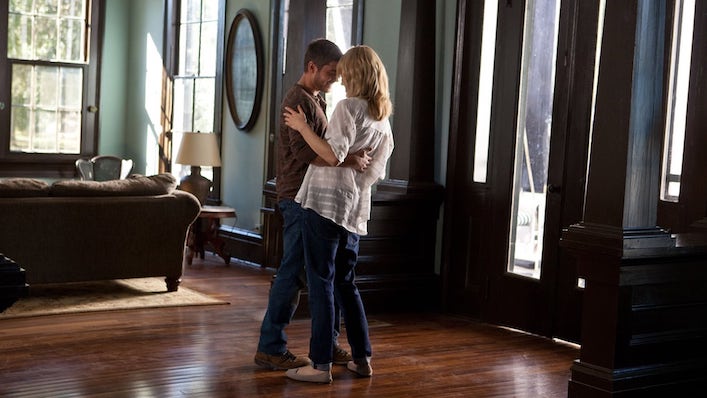 Where to watch
Based on a Nicholas Sparks novel, you know what you're going to get off that fact alone: pretty, white people falling in love, with a good dose of angst, some steamy scenes, and probably a death or two. The Lucky One checks all the boxes, and it's not a particularly great movie, but it's perfect for when you're in the mood to cry and/or ogle Zac Efron, who plays a US marine who tracks down the woman in a photo he finds while in duty in Iraq.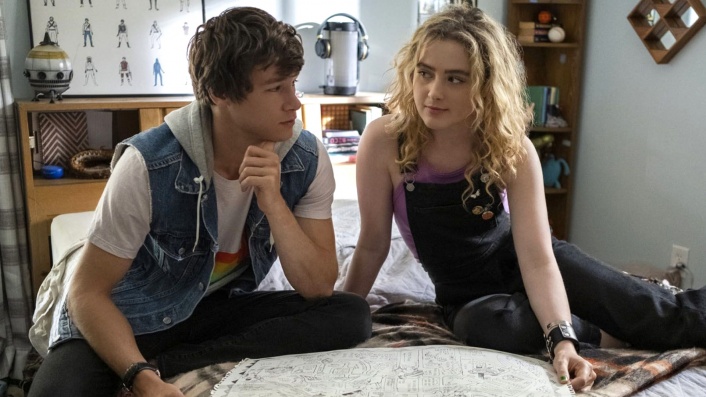 Where to watch
This is kind of like Groundhog Day for angsty teens. Mark (Kyle Allen) thinks he's the only one experiencing the same day over and over again, caught in a time loop that's slowly driving him mad, until he runs into Kathryn, who is experiencing it too — and who, unlike Mark, isn't particularly keen for it to end. It's a bit heavy-handed in its messaging at times, but it's also a sweet teen romance that explores deeper topics like grief.
Where to watch
Prime Video is actually full of Hallmark and Lifetime TV romances that vary in quality, mostly on the very bad end of the scale. There are some gems in the mix, though, The Mistletoe Promise being one of them. The charisma of Jaime King and Luke Macfarlane in the leading roles certainly helps. They star as two lonely strangers who pretend to date to make their Christmas events more bearable.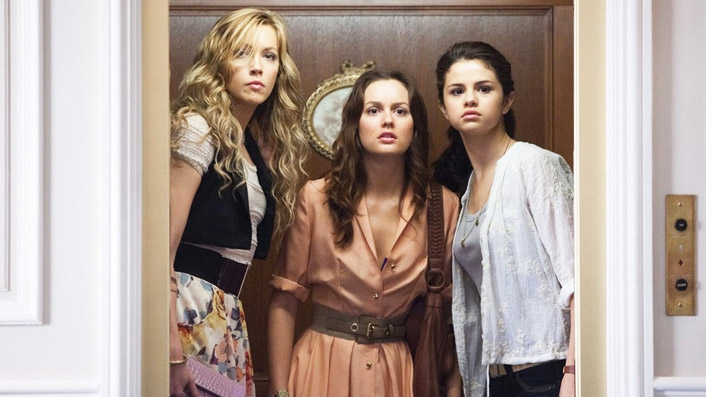 Where to watch
Another cute, rather cheesy, mostly forgotten teen rom-com from 2011! This one stars Selena Gomez, Leighton Meester and Katie Cassidy as a group of friends who travel to Europe for a post-graduation trip. A case of mistaken identity propels them on a ridiculous, hijinksy adventure full of luxury suites and cute guys (what else?). It's pure popcorn escapism.
Where to watch
My Christmas Love is another rare holiday romance gem. Meredith Hagner is next-level charming in the lead role, and Bobby Campo (and his dimples!) also carry a lot of the load. They play friends/co-workers whose relationship becomes complicated when Hagner's character starts receiving secret gifts themed around the '12 Days of Christmas'. As she tries to figure out who her mystery admirer is, she realises some important things about who she is and who she loves.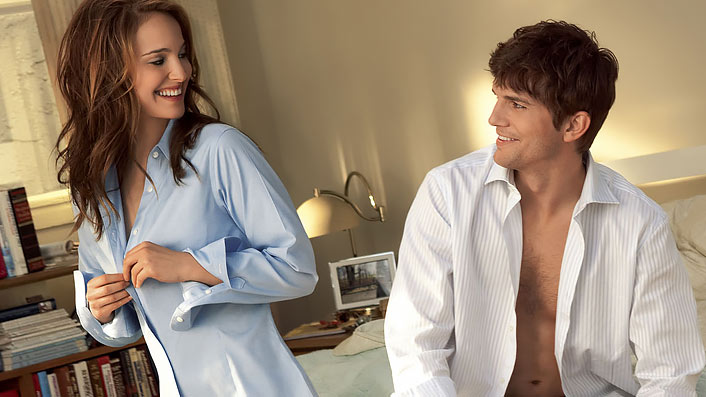 Where to watch
Natalie Portman and Ashton Kutcher star in one of the two rom-coms that came out in 2011 about friends with benefits who fall in love (the other, even more weirdly, starring Ashton's future wife, Mila Kunis). While many argue over which is the superior of the two, this one has romantic gestures in the form of a period playlist and a bunch of carrots. In other words: it wins.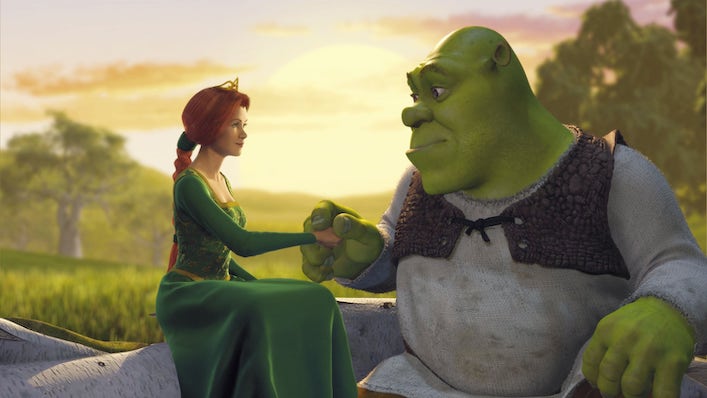 Where to watch
The Disney princess movies might get all the attention when it comes to animated romances, but Shrek actually offers a touching love story about the importance of finding a "true love" who sees and appreciates you exactly as you are. When it was released, it was a refreshing antidote to the standard cheesy Disney fare, and if over the years it's been memed into ridiculousness, it's still a very funny and endearing movie.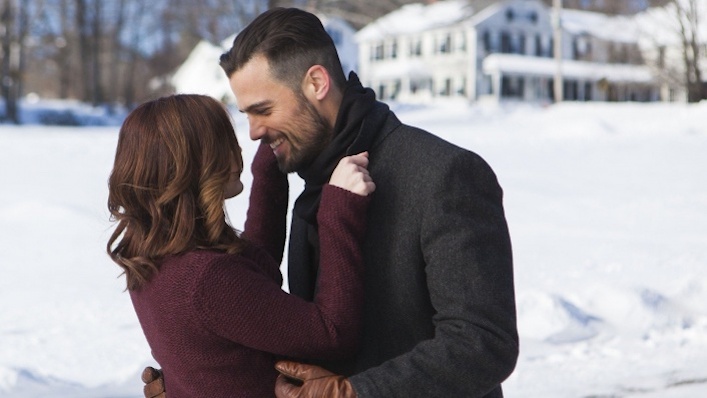 Where to watch
One of the more bizarre holiday romances, The Spirit of Christmas is surprisingly fun — helped along by the ridiculously good looking and charming leads, Thomas Beaudoin and Jen Lilley. Beaudoin plays a ghost (yes, a ghost) who can take human form in the 12 days before Christmas. Lilley plays a real estate agent determined to sell the house he's haunting. Naturally, they fall in love! It's ridiculous.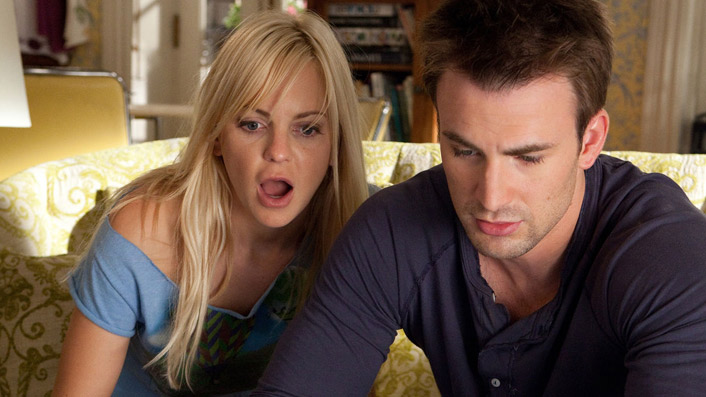 Where to watch
An underrated gem from 2011 starring Anna Faris as a woman in her 30s who, after deciding she's slept with too many men, vows to be celibate until she meets "the one". The movie is actually far more sex positive than it sounds, and overall it's a very enjoyable ride—helped along by Chris Evans' charming (and yes, often shirtless) performance as the love interest.
---
UPDATES
Titles are added and removed from his page to reflect changes to the Prime Video catalogue. Reviews no longer available on this page can be found here.