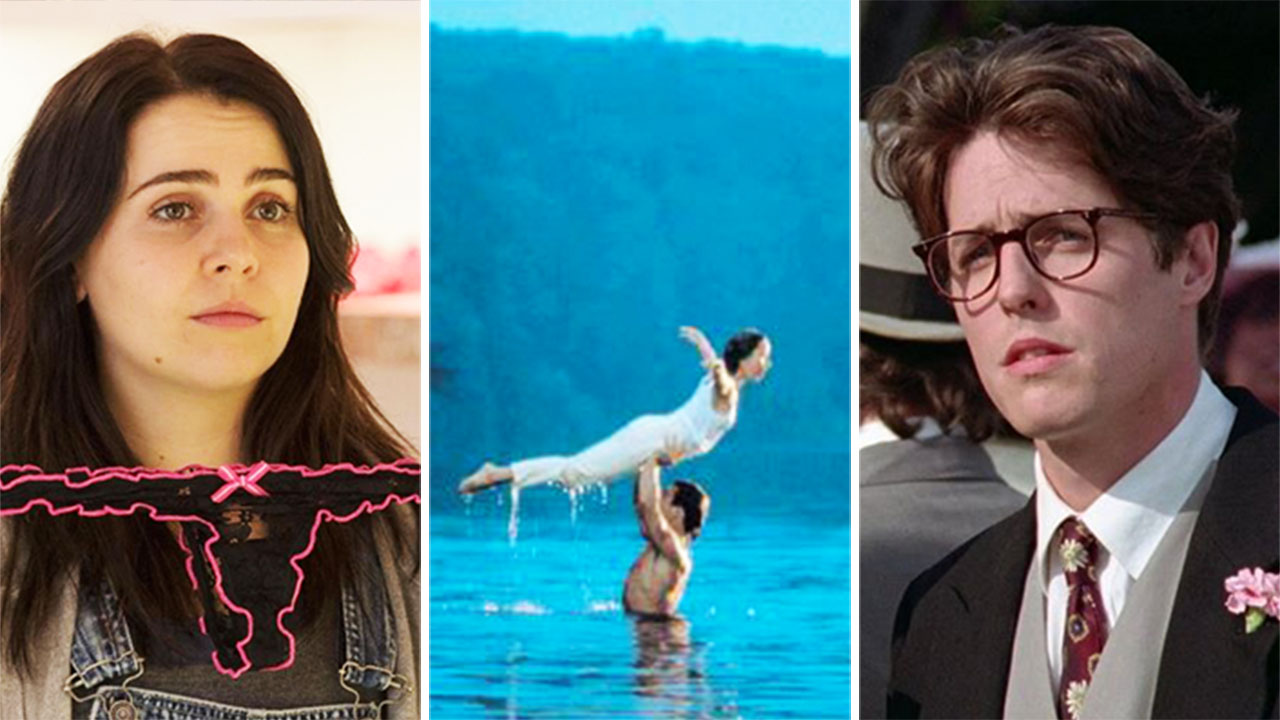 The 25 best romantic movies on Stan

---
Looking for a romance to get lost in? There are a lot to be found on Stan. Whether you're after a good cry or something to give you that warm, fuzzy feeling, here are the best picks of the bunch…
See also
* The 25 best romantic movies on Netflix
* The 25 best romantic movies on Prime Video
* All new streaming movies & series
Last updated: October 26, 2021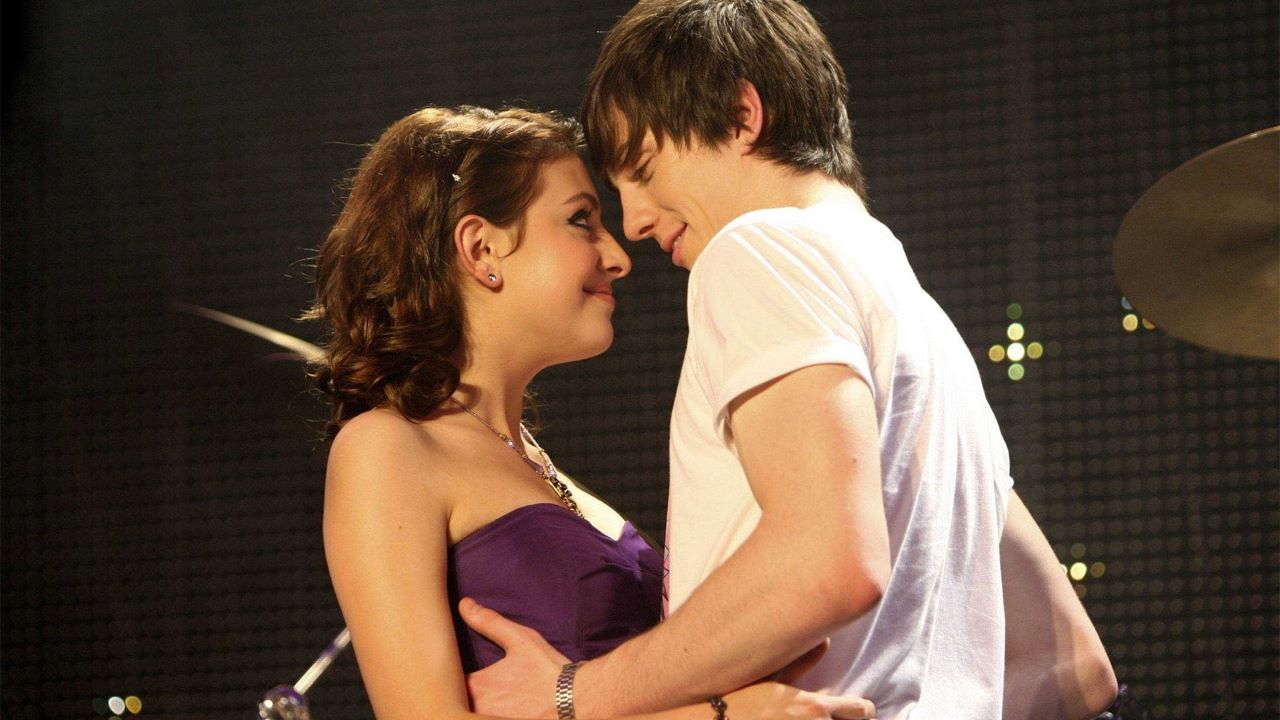 Watch on Stan
If the title didn't give it away, Angus, Thongs and Perfect Snogging is a very funny British teen rom-com. It's simultaneously painfully real and ridiculously over-the-top, following main character Georgia Nicolson as he embarks on her quest to throw an epic birthday party and kiss teen rock god Robbie (played by Aaron Taylor-Johnson with an extremely '00s haircut).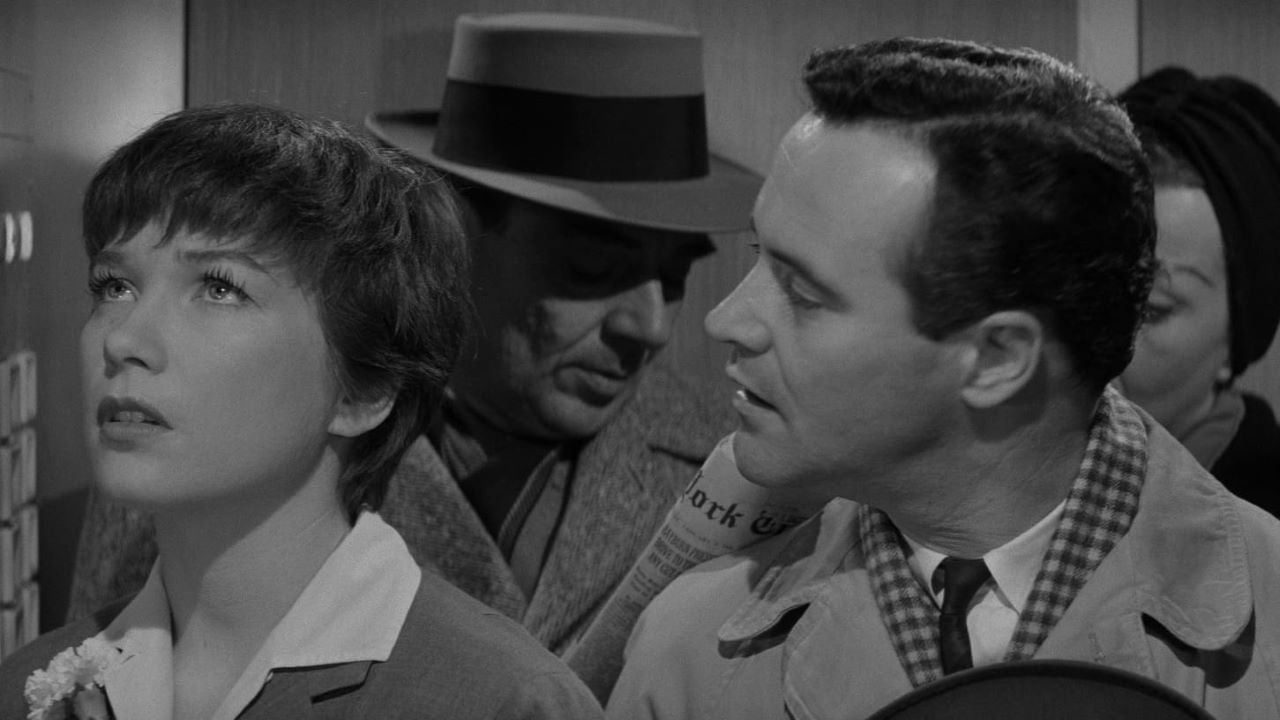 Watch on Stan
A 1960 classic produced and directed by Billy Wilder, The Apartment stars Jack Lemmon as an insurance clerk who lets his senior coworkers use his apartment for their affairs in the hopes they'll promote him at work. Shirley Maclaine plays his love interest, an elevator operator who is also having an affair with his boss. It's an absolute must-watch for any romantic comedy fan.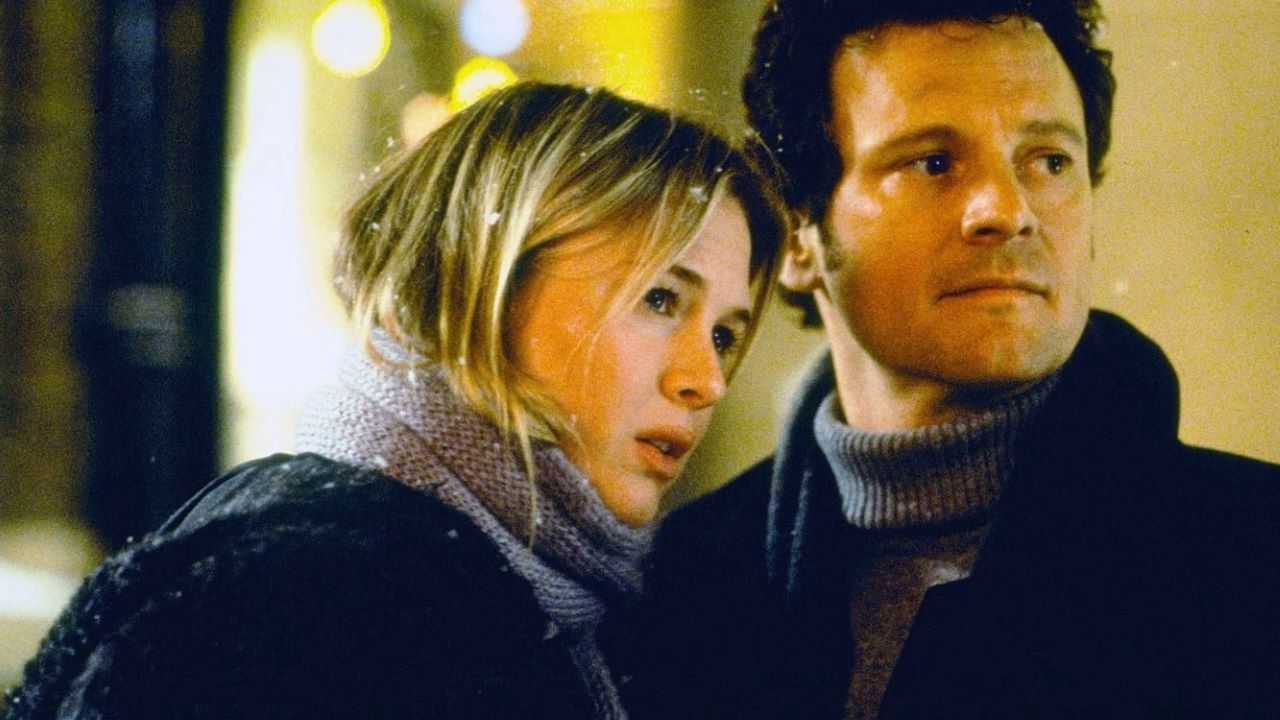 Watch on Stan
One of the most well-loved rom-coms of all time, Bridget Jones's Diary is a modern take on Pride and Prejudice, with Colin Firth reviving his dreamiest Darcy self, Hugh Grant shining as a charming rogue, and Renee Zellweger pulling the whole thing together with her comedic timing and mostly passable British accent. If you don't swoon at, "I like you very much, just as you are" then what are you even doing watching romance?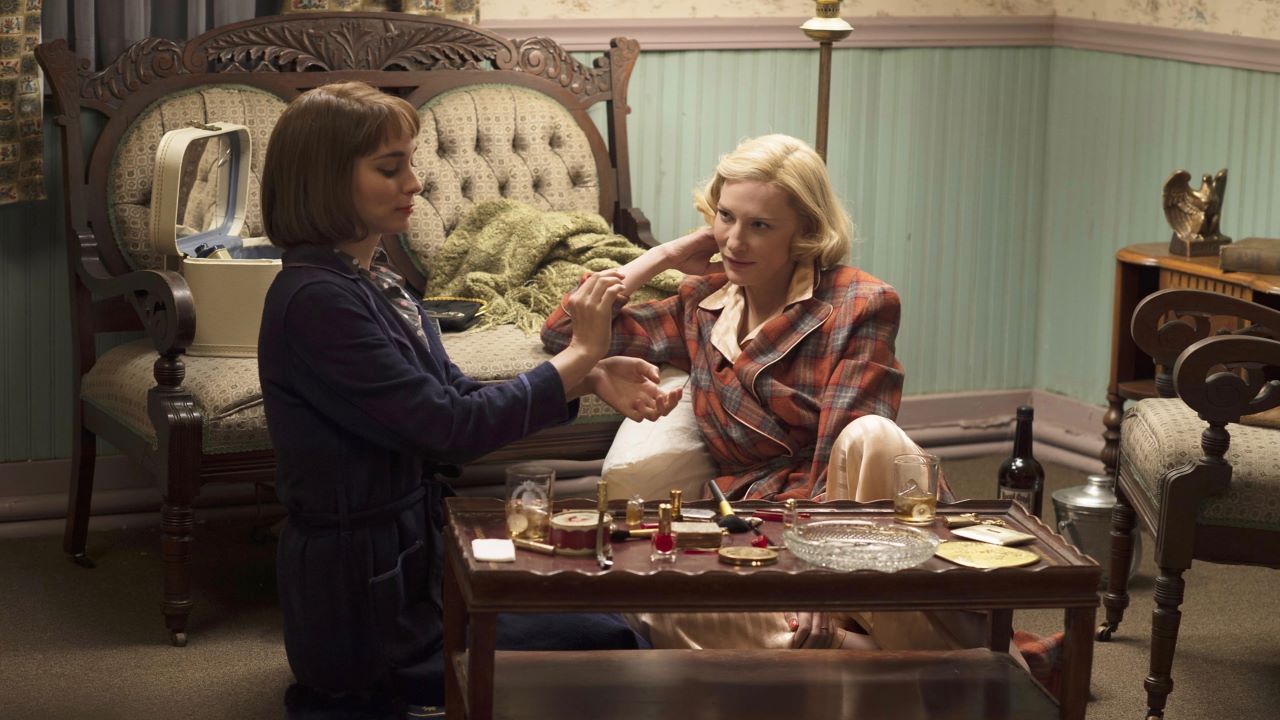 Watch on Stan
Set in the 1950s, Carol tells the story of a young photographer and her affair with an older woman who is going through a divorce. Starring Rooney Mara and Cate Blanchett, Carol is based on the semi-autobiographical novel The Price of Salt (later re-released as Carol) by Patricia Highsmith. From direction and performances to cinematography and costumes, it's a beautiful movie all around.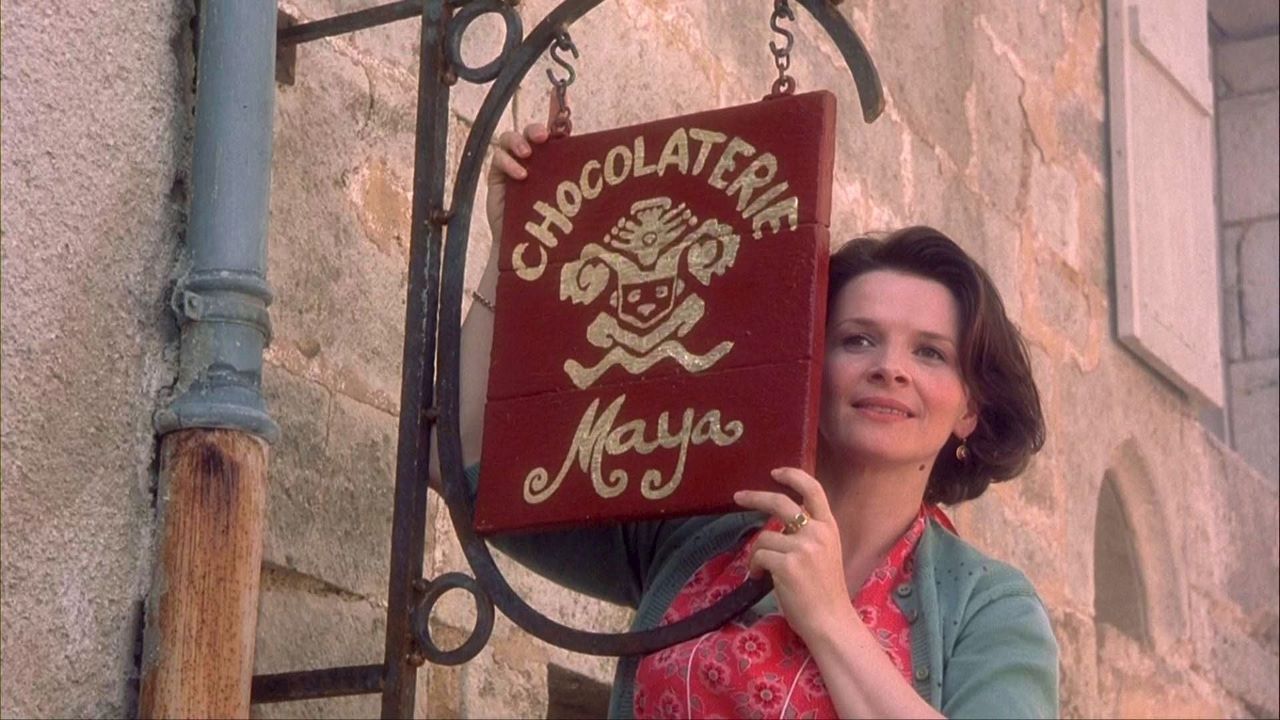 Watch on Stan
Chocolat is a whimsical romance set in 1950s France and based on the novel by Joanne Harris. Juliette Binoche stars as Vianne, a chocolatier who turns a quiet French village upside down when she moves in and sets up shop. Johnny Depp plays her love interest Roux, while the supporting cast of Judi Dench, Carrie-Anne Moss, Alfred Molina, Peter Stormare and John Wood bring the quirky townspeople to life.

Watch on Stan
This Kylie Minogue vehicle sees her star as 1950s teenager Lola, the daughter of an alcoholic who lives in Bundaberg and falls for an American boy in town named Brownie. When Lola gets pregnant, her mother forces her to have an abortion, and Lola's attempts to escape Bundaberg and reunite with Brownie form the rest of the angst-driven plot. It's messy at times, but also surprisingly progressive in places, and an authentic (if heightened) take on the intensity of young love.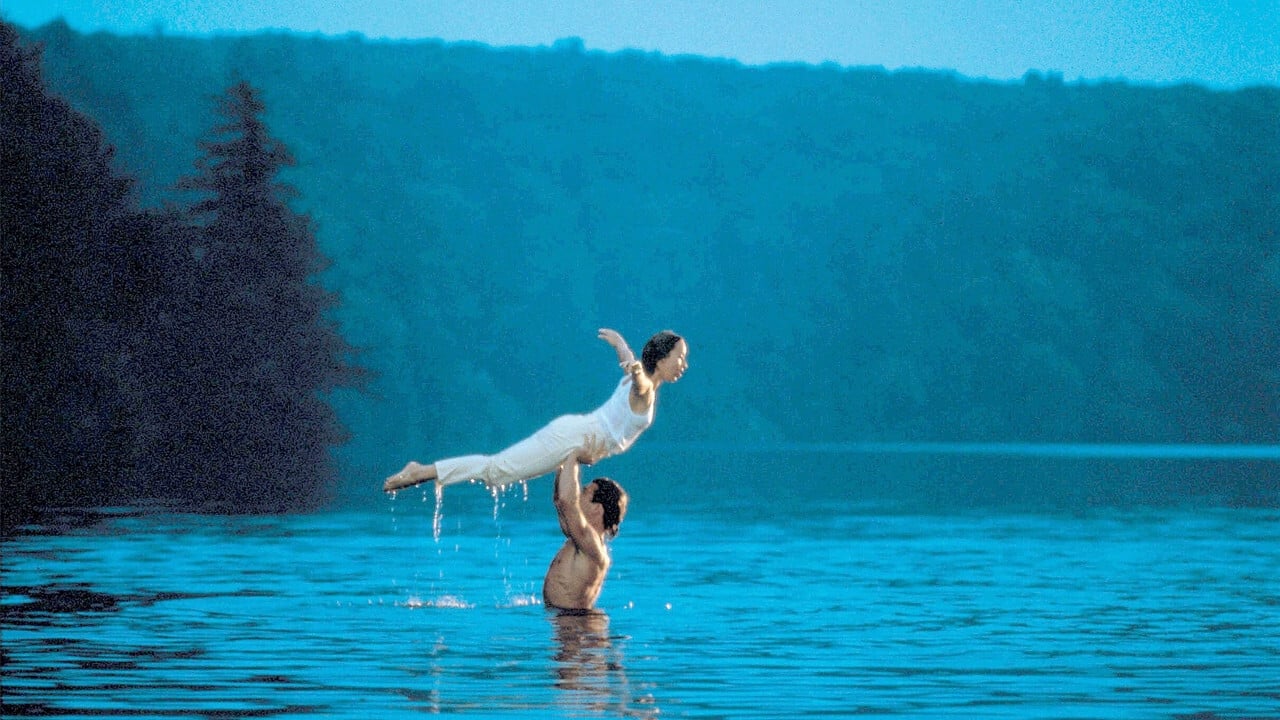 Watch on Stan
One of the most iconic romances of all time, Dirty Dancing is the ultimate comfort viewing: funny, escapist, and just a bit sexy. The chemistry between Jennifer Grey and Patrick Swayze in the lead roles of Baby and Johnny is electric, despite (or maybe because of) the fact they reportedly hated each other. And all the dancing is just so fun.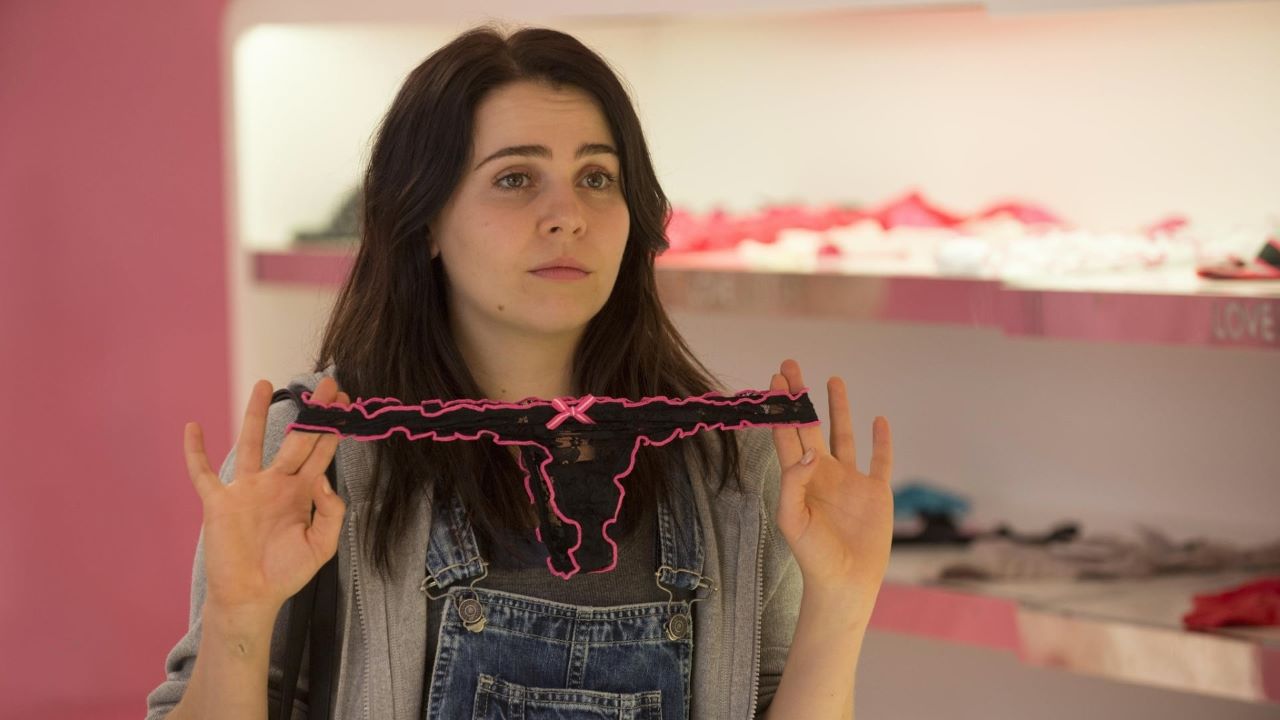 Watch on Stan
The Duff is not without its problems, but there's something about it that makes it compulsively rewatchable. That something is most likely Mae Whitman, who plays Bianca, an outsider who makes a deal with her next door neighbour Wesley (Robbie Amell) to get help with nabbing the boy of her dreams in exchange for tutoring. It goes exactly how you expect, which is rather comforting.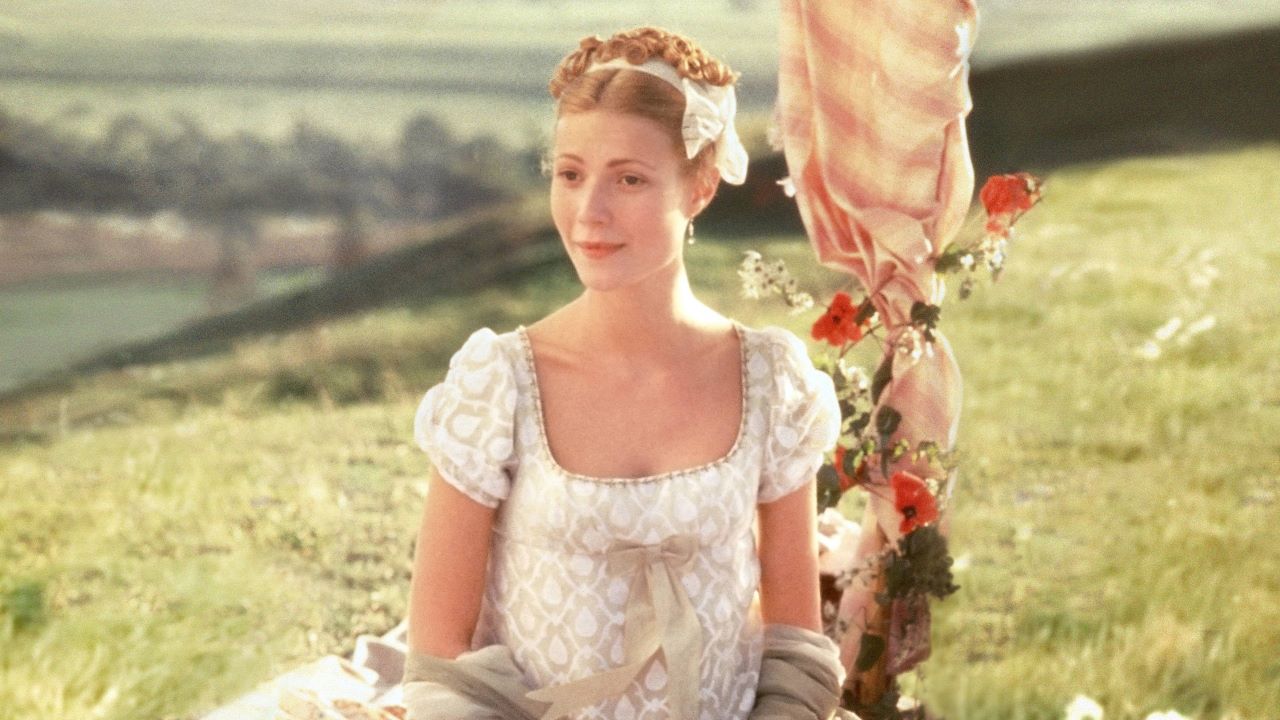 Watch on Stan
This 1996 adaptation of Jane Austen's novel is not the best version of Emma, but it makes for light and pretty viewing. While Gwyenth Paltrow is just fine as Emma, Jeremy Northam is positively dreamy as Mr Knightley and Toni Collette is hilarious as the clumsy, poor Harriet. Juliet Stevenson and Alan Cummings as the snobbish Eltons are also highlights.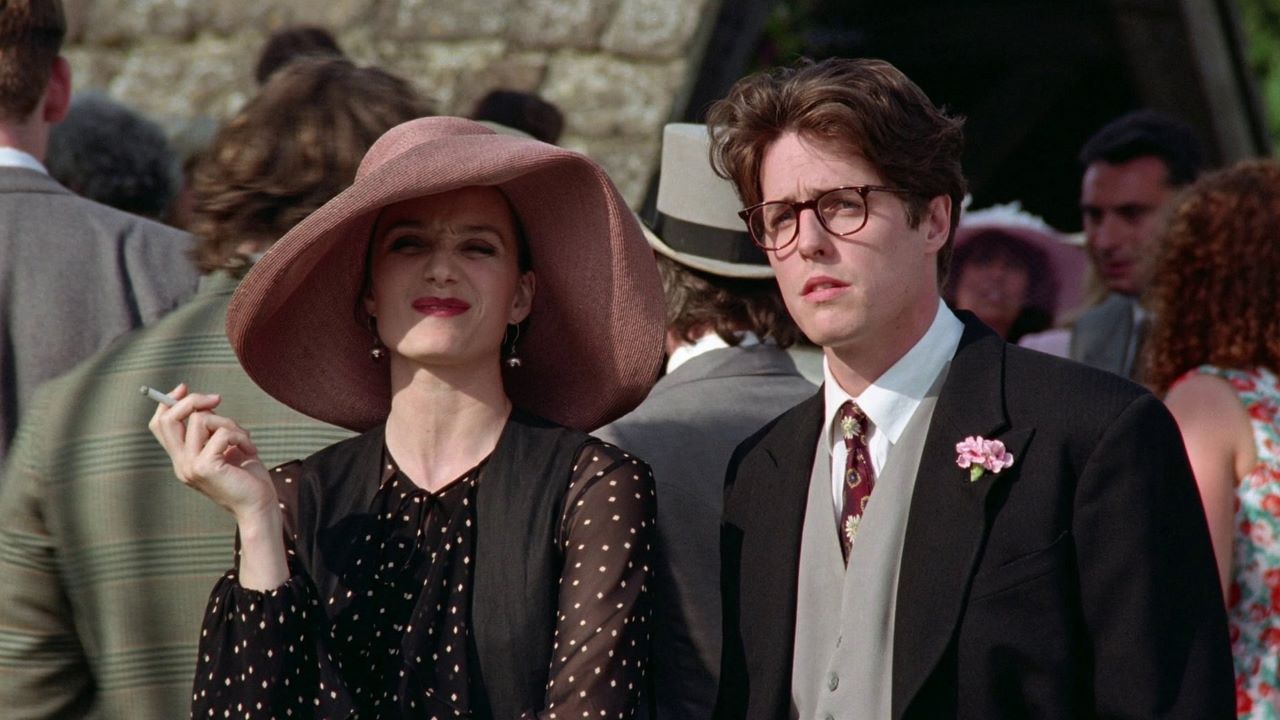 Watch on Stan
This is Hugh Grant at his MOST bumbling and floppy-haired, which means it's also him at his most endearing. The Richard Curtis-penned movie sees Grant play Charles, who alongside his friends attends a series of events and goes on his own journey towards love after meeting an American named Carrie, played by Andie MacDowell.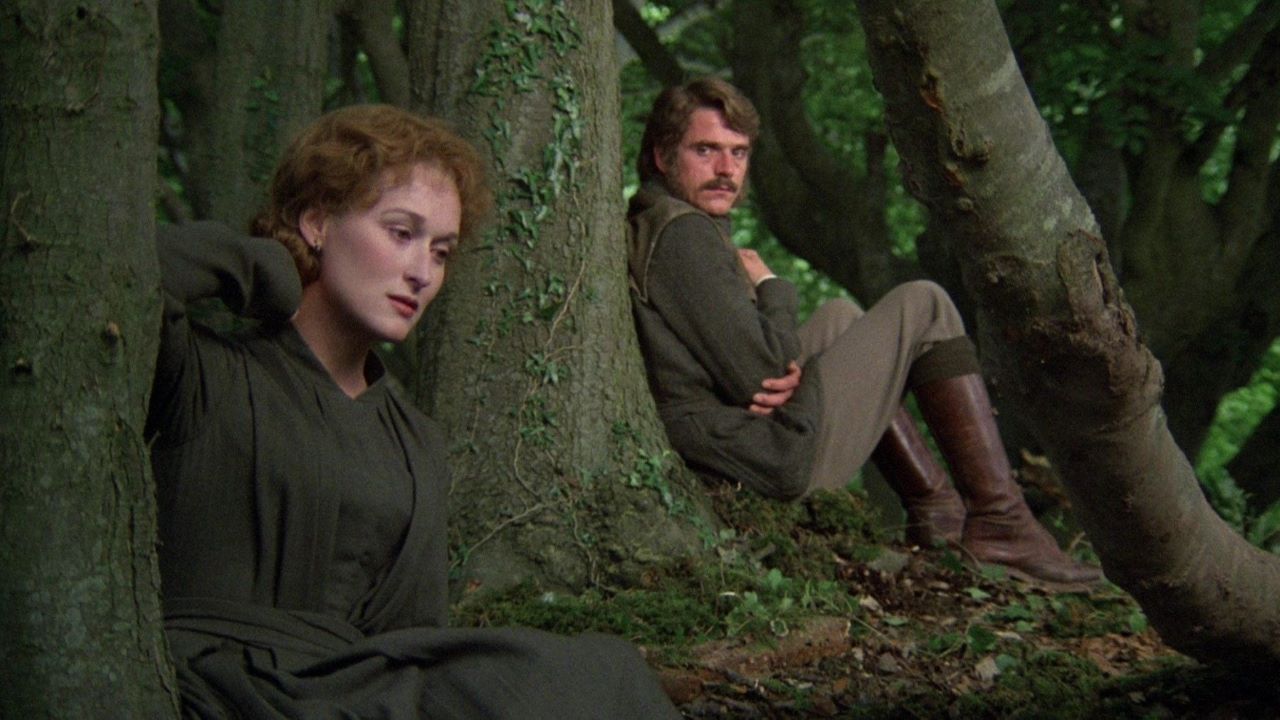 Watch on Stan
Based on the novel of the same name by John Fowles and telling two love stories simultaneously, The French Lieutenant's Woman remains a beautiful and compelling movie nearly four decades after its release. The performances are a particular highlight, with Meryl Streep and Jeremy Irons playing both sets of lovers.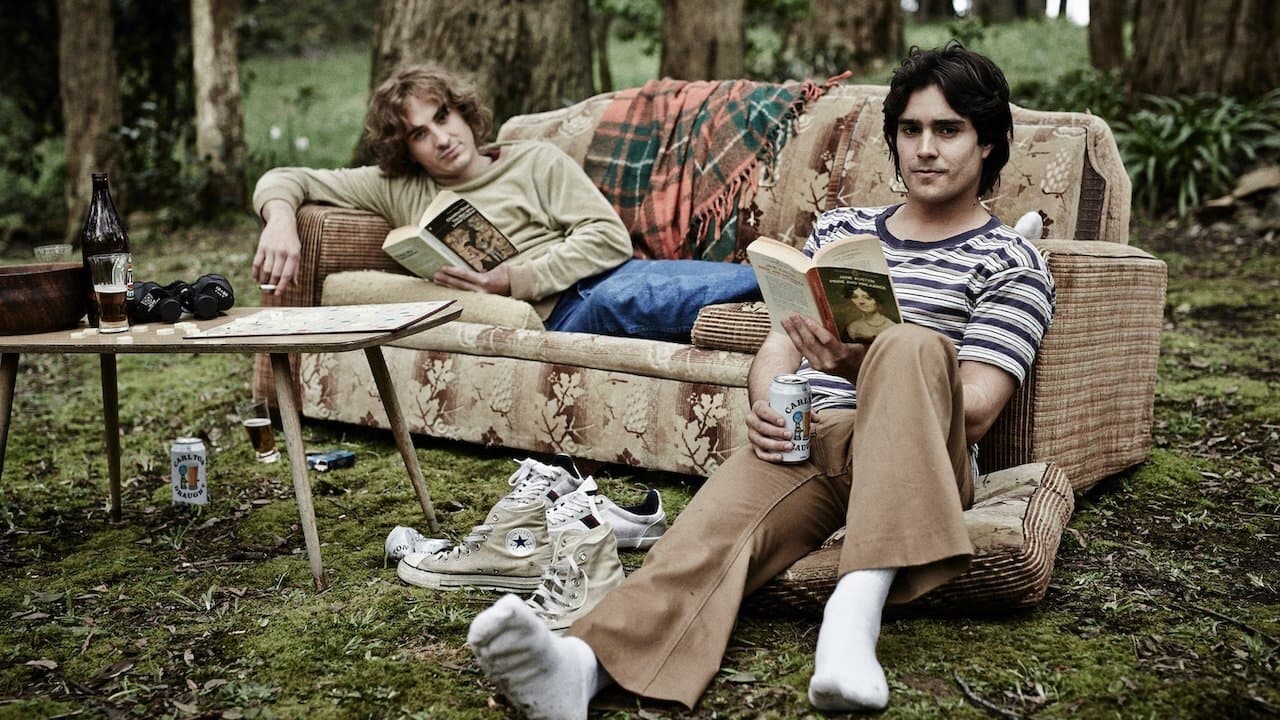 Watch on Stan
Holding the Man was directed by Neil Armfield and adapted from Timothy Conigrave's 1995 memoir, as well as the play by Tommy Murphy based on it. It tells the love story of Tim and John, who meet in high school and are together for 15 years, during which they both test positive for HIV. Ryan Corr and Craig Stott offer memorable, heart-wrenching performances in the lead roles.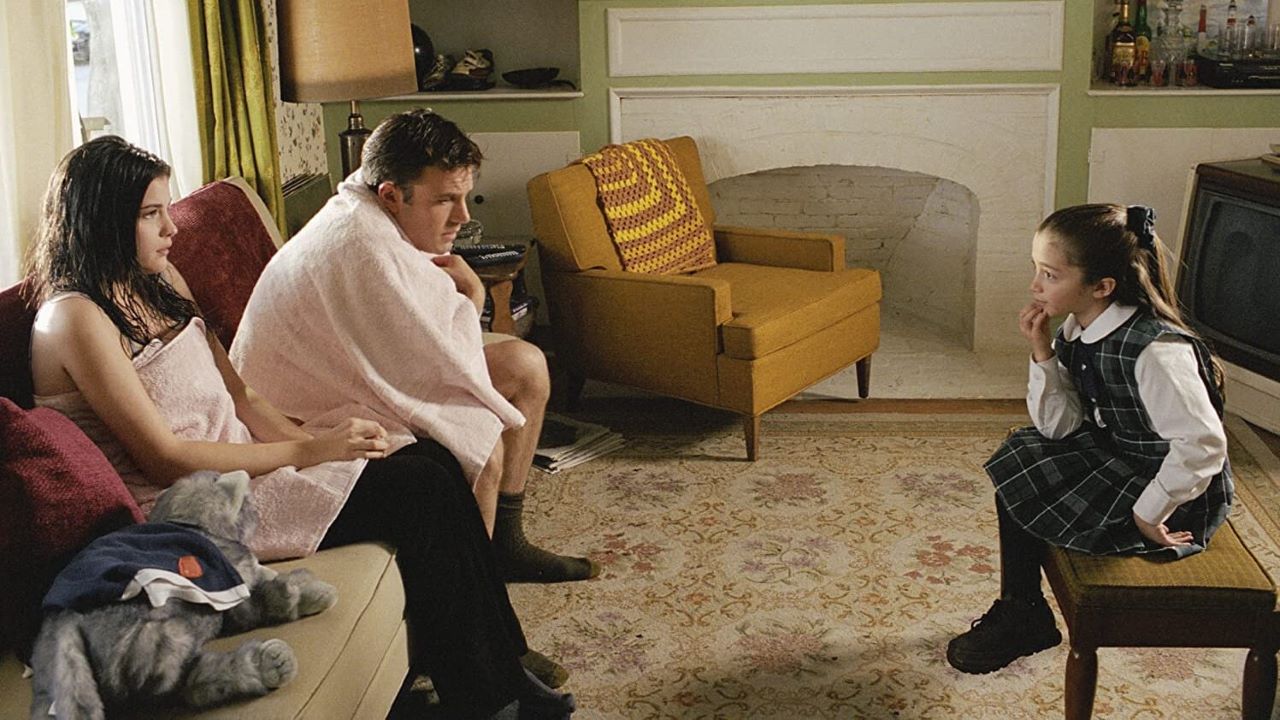 Watch on Stan
Remember Bennifer, the circus that was Ben Affleck and Jennifer Lopez's relationship in the '00s? It put a lot of people off this movie (in which the two played a married couple), especially after the disaster that was their earlier movie Gigli. But this is actually a really sweet story of a widower (that's right—J.Lo isn't in the movie for long) raising his daughter and learning to love all over again.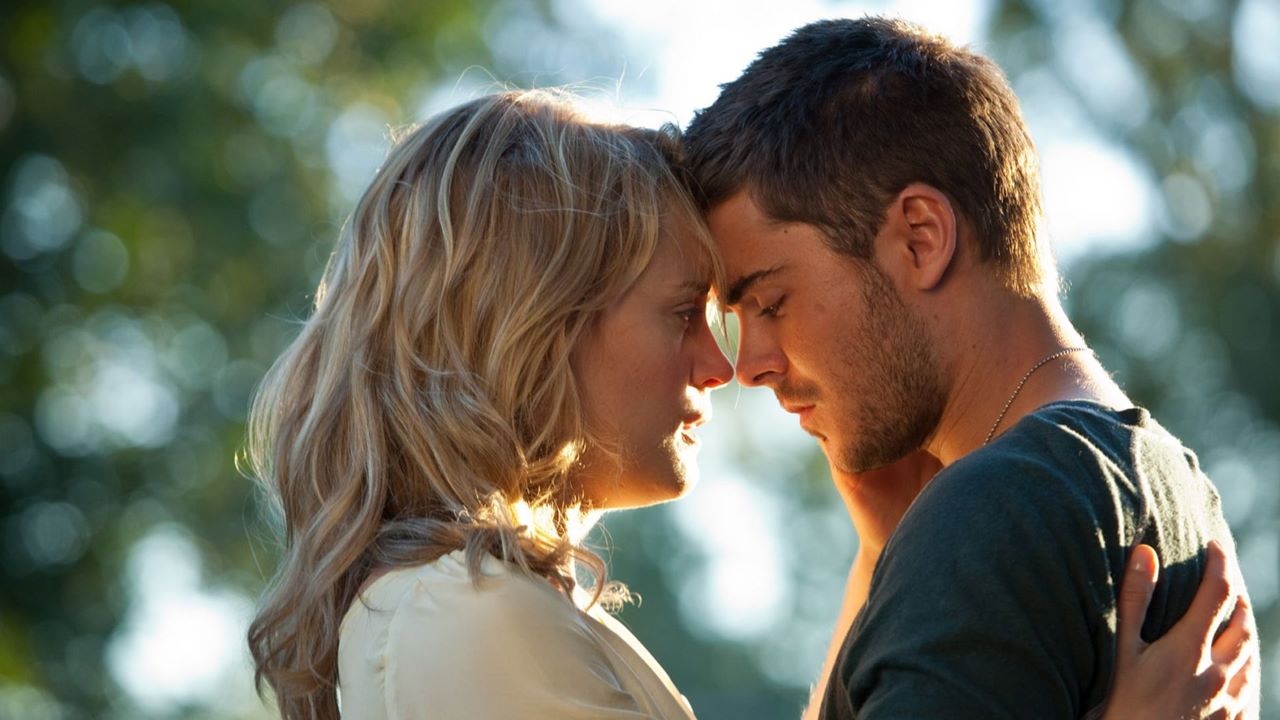 Watch on Stan
Based on a Nicholas Sparks novel, you know what you're going to get off that fact alone: pretty, white people falling in love, with a good dose of angst, some steamy scenes, and probably a death or two. The Lucky One checks all the boxes, and it's not a particularly great movie, but it's perfect for when you're in the mood to cry and/or ogle Zac Efron, who plays a US marine who tracks down the woman in a photo he finds while in duty in Iraq.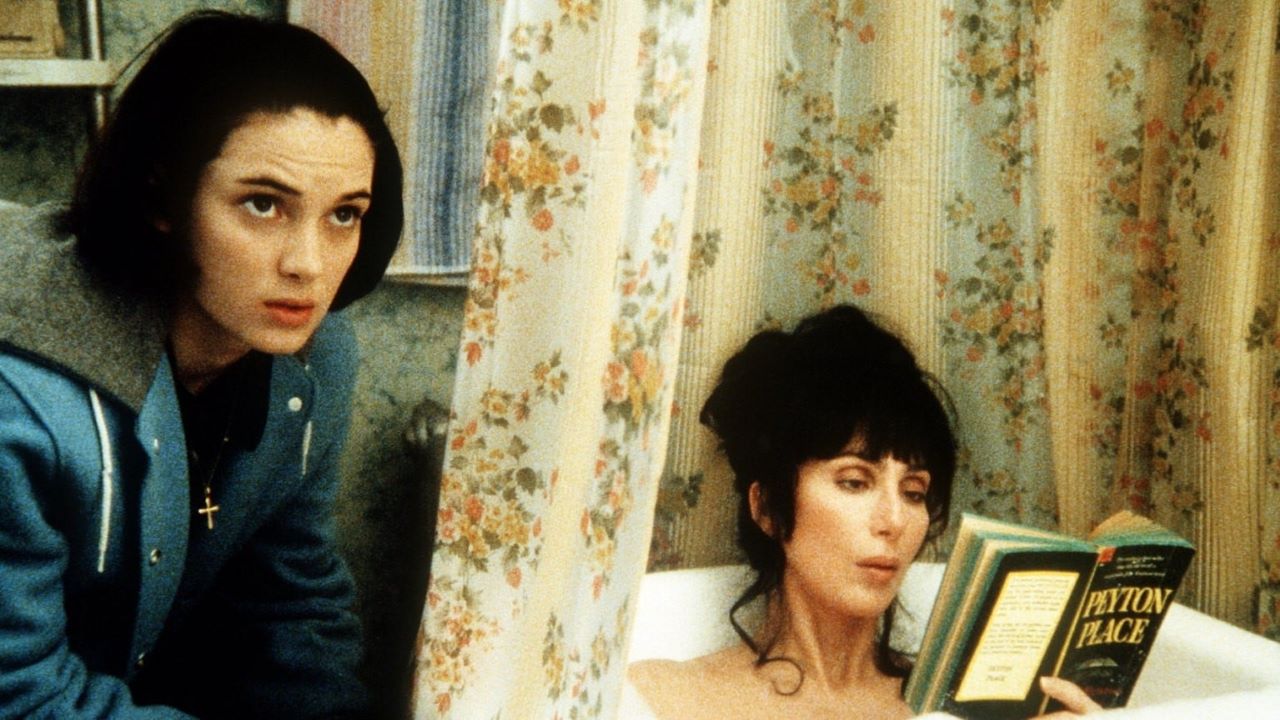 Watch on Stan
Set in 1963 and starring Cher, Winona Ryder, Christina Ricci, and Bob Hoskins, Mermaids explores the unique family dynamic between a single mother and her two daughters, and the growing pains of the teen daughter in particular. But there's a surprisingly sweet romance between Cher and Bob Hoskins' characters, and it's an endlessly rewatchable movie.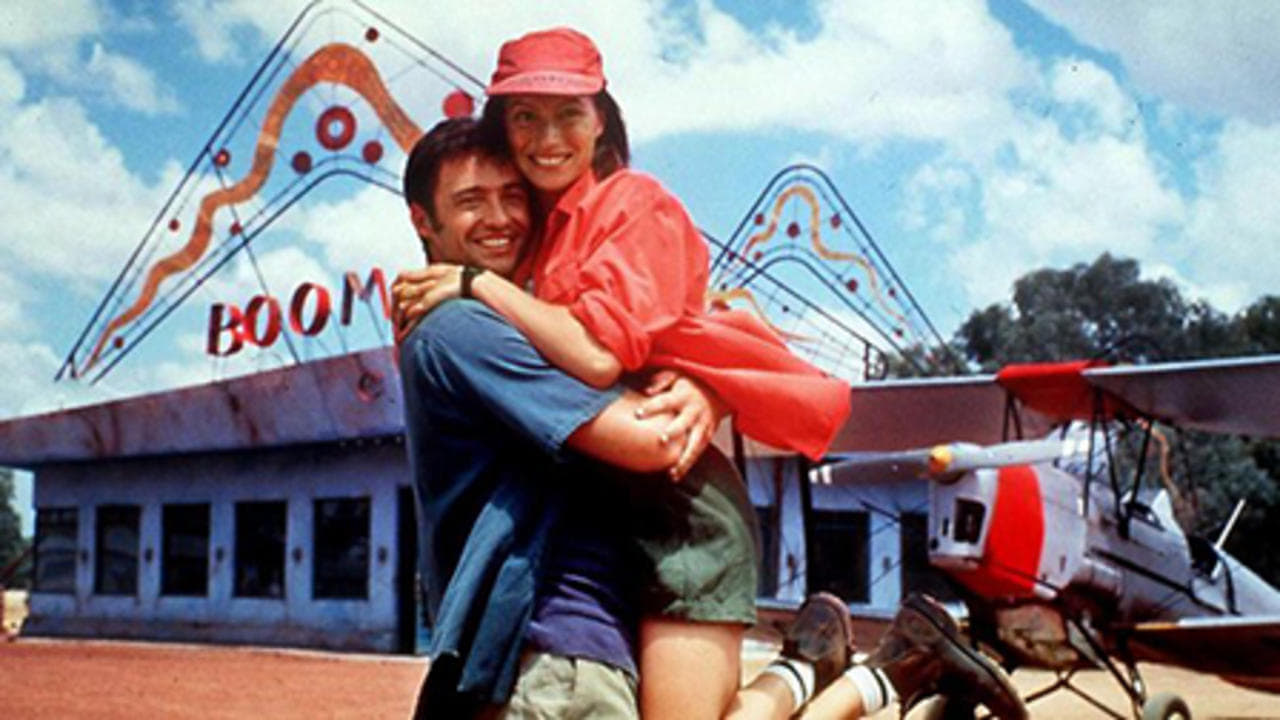 Watch on Stan
Starring Claudia Karvan as well as Hugh Jackman in one of his very first film roles, this Aussie rom-com follows Jack (Jackman), a truck driver from the Outback who secretly writes a romance novel and uses the identity of his best friend Ruby (Karvan) to submit it to publishers. Mistaken identities, road trips and romance ensues.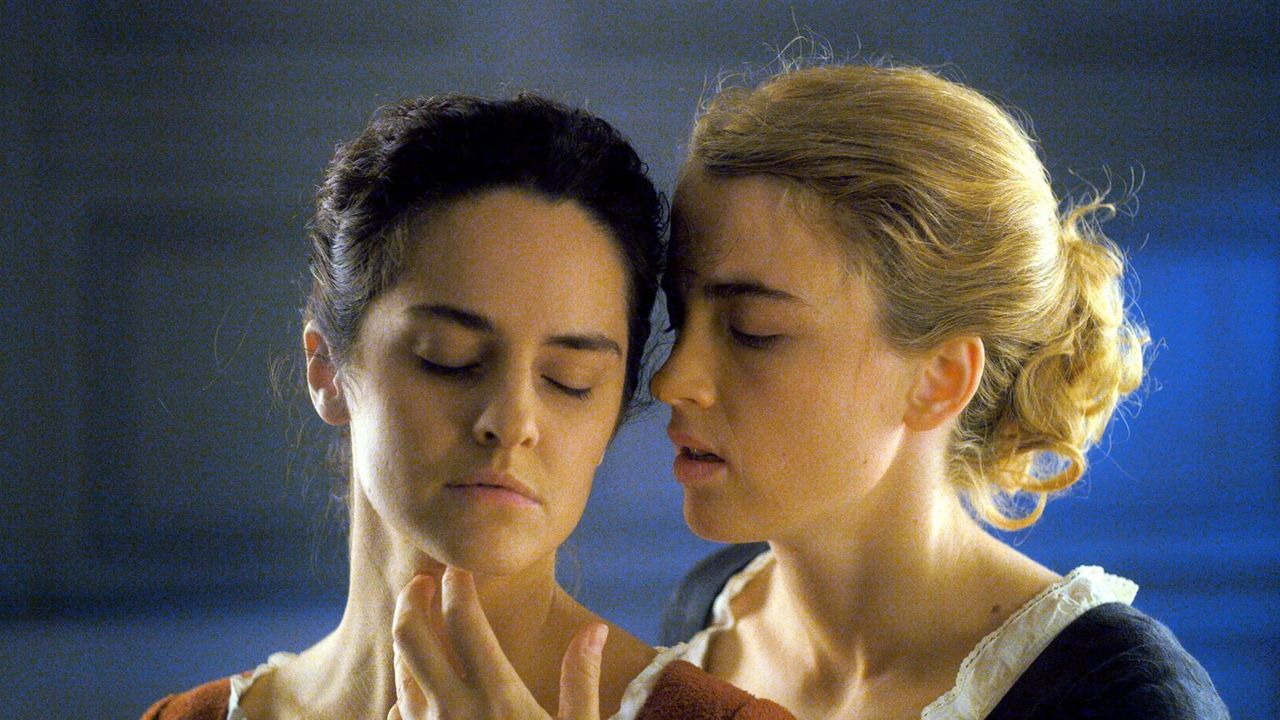 Watch on Stan
One of the best movies of 2019, this French period drama is a sensual, stunning exploration of desire, love, art and the female gaze. Marianne is a painter who is commissioned to paint a portrait of a nobleman's young wife. The two are drawn together and fall deeply in love. Beautifully written, performed and shot, Portrait of a Lady on Fire truly lives up to the hype.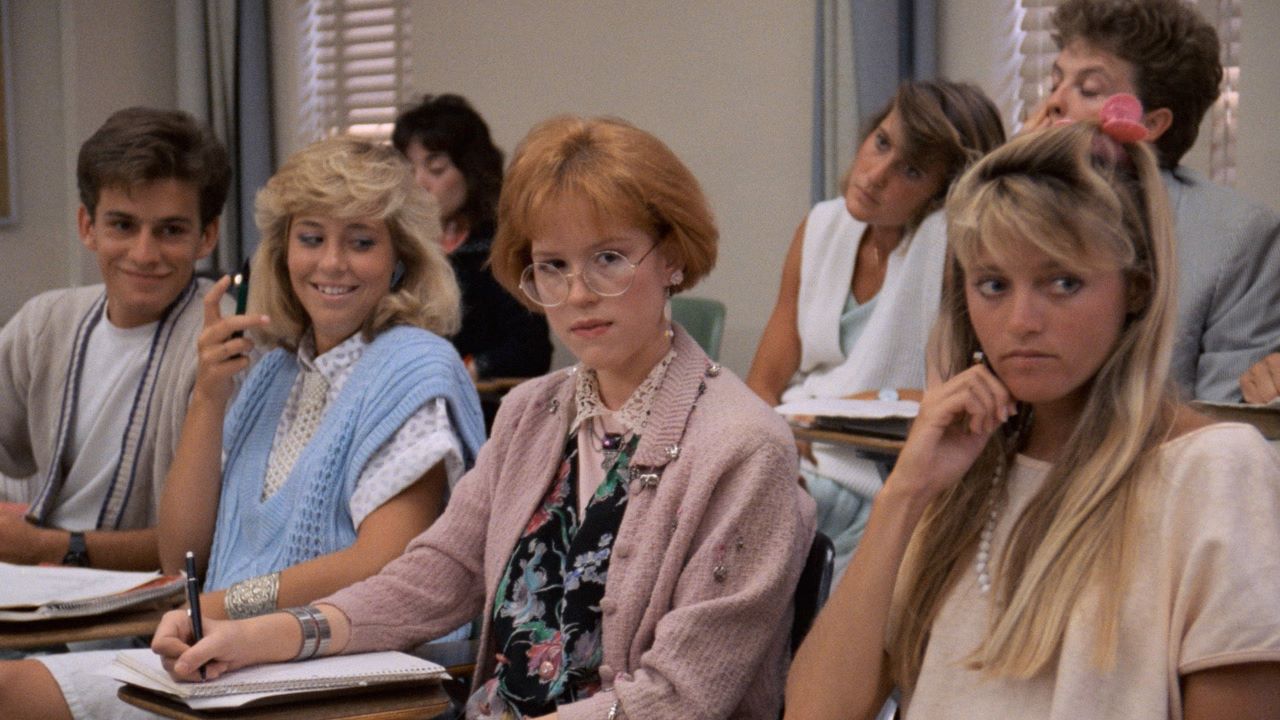 Watch on Stan
What better way to escape the current world than by diving into a John Hughes classic? Set to an iconic soundtrack, Pretty in Pink is a love triangle between poor girl Andie (Molly Ringwald), her best friend Duckie (Jon Cryer) and rich boy Blane (Andrew McCarthy). It's one of better Brat Pack movies, and is worth watching (or rewatching) purely for the lip synching scene if nothing else.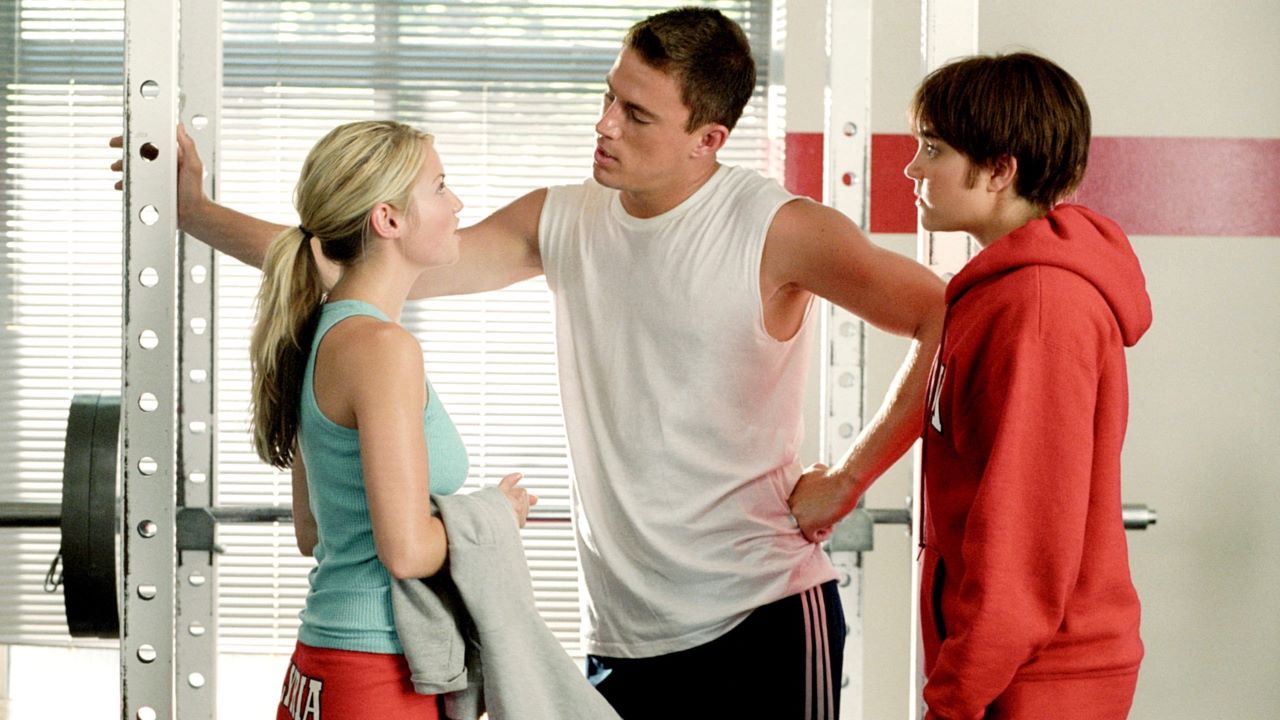 Watch on Stan
Amanda Bynes is at her comedic best in this modern take on Shakespeare's Twelfth Night, in which Bynes plays a high school soccer star who disguises herself as her twin brother in order to compete in a boy's tournament. Along the way she falls in love with Duke, played by Channing Tatum in one of his first movie roles.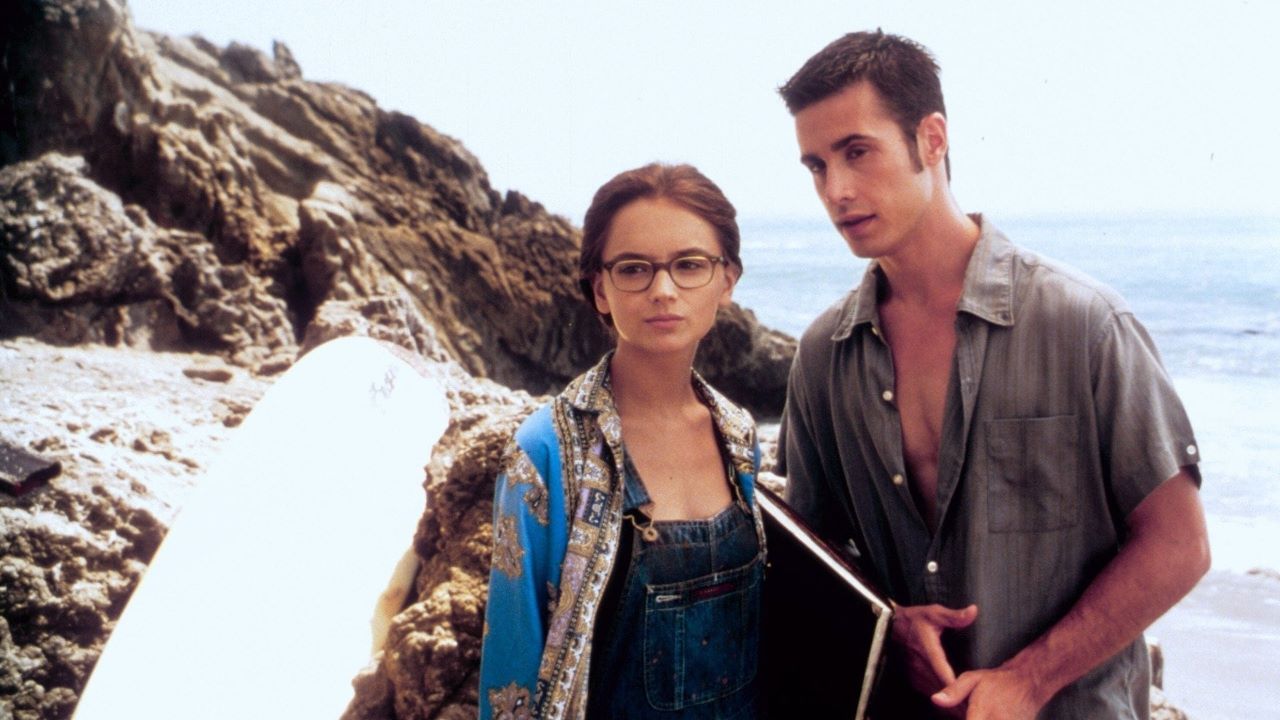 Watch on Stan
Nostalgia makes for great comfort viewing, especially when teen rom-coms are involved. She's All That stars a '90s dream cast of Rachael Leigh Cook, Freddie Prinze Jr, Paul Walker, Matthew Lillard, Jodi Lyn O'Keefe, Anna Paquin, and Usher. It's a modern Pygmalion story with the perfect teen movie soundtrack and a memorable dance scene to boot.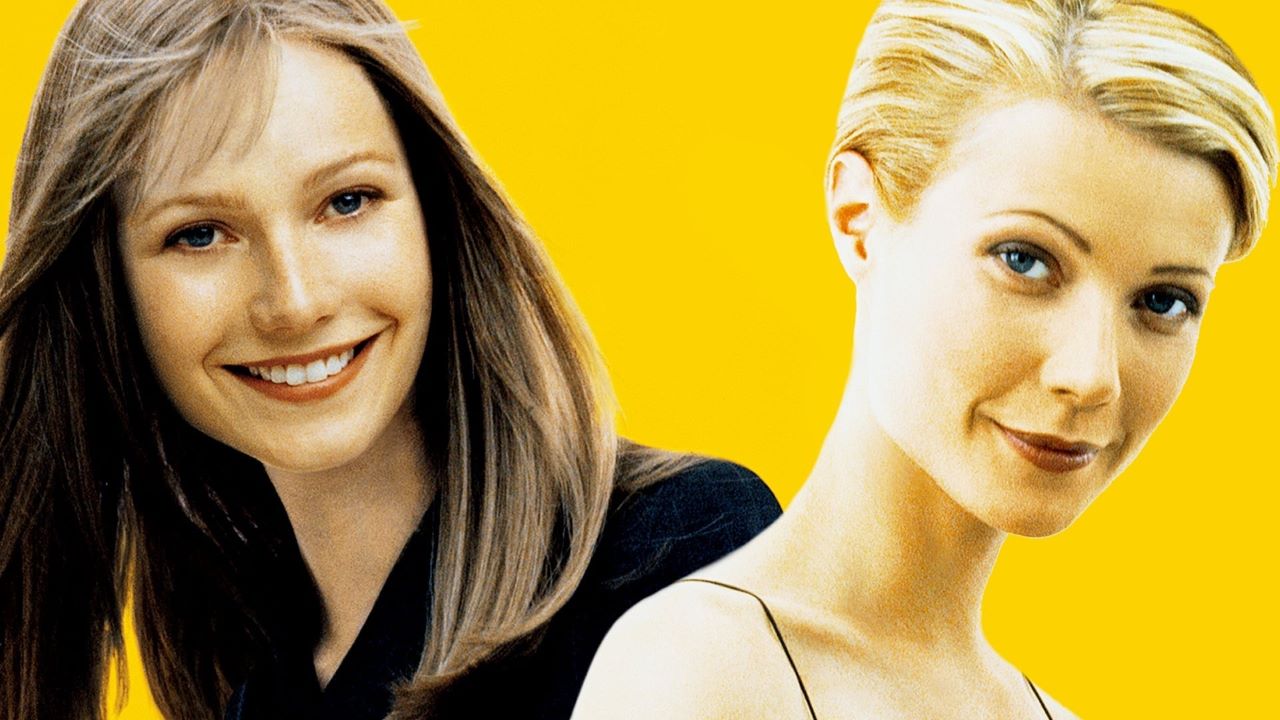 Watch on Stan
Gwyneth Paltrow plays two parts — well, the same part in two different timelines. In one, her character, Helen, discovers her boyfriend is cheating on her after being fired from her job. In another, she misses her train, and subsequently doesn't learn her boyfriend is cheating. It's an interesting — and emotional — exploration of the way small things can have huge consequences, with John Hannah providing a hilarious and charming love interest.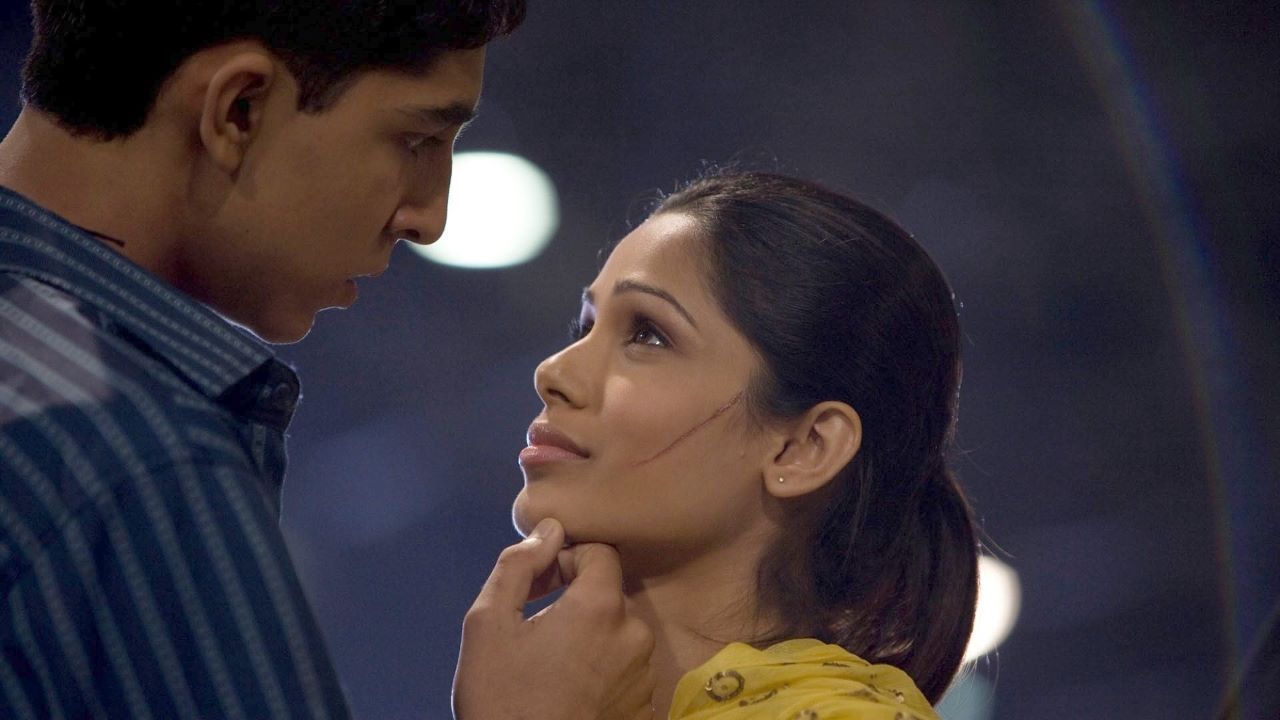 Watch on Stan
While the premise of Slumdog Millionaire—based on the book Q&A by Vikas Swarup—is that of a young Indian man being accused of cheating on Who Wants To Be A Millionaire?, it's actually a deeply romantic story. Main character Jamal, played by Dev Patel, will do anything for the love of his life, Latika (Freida Pinto). It's the ultimate feel-good movie.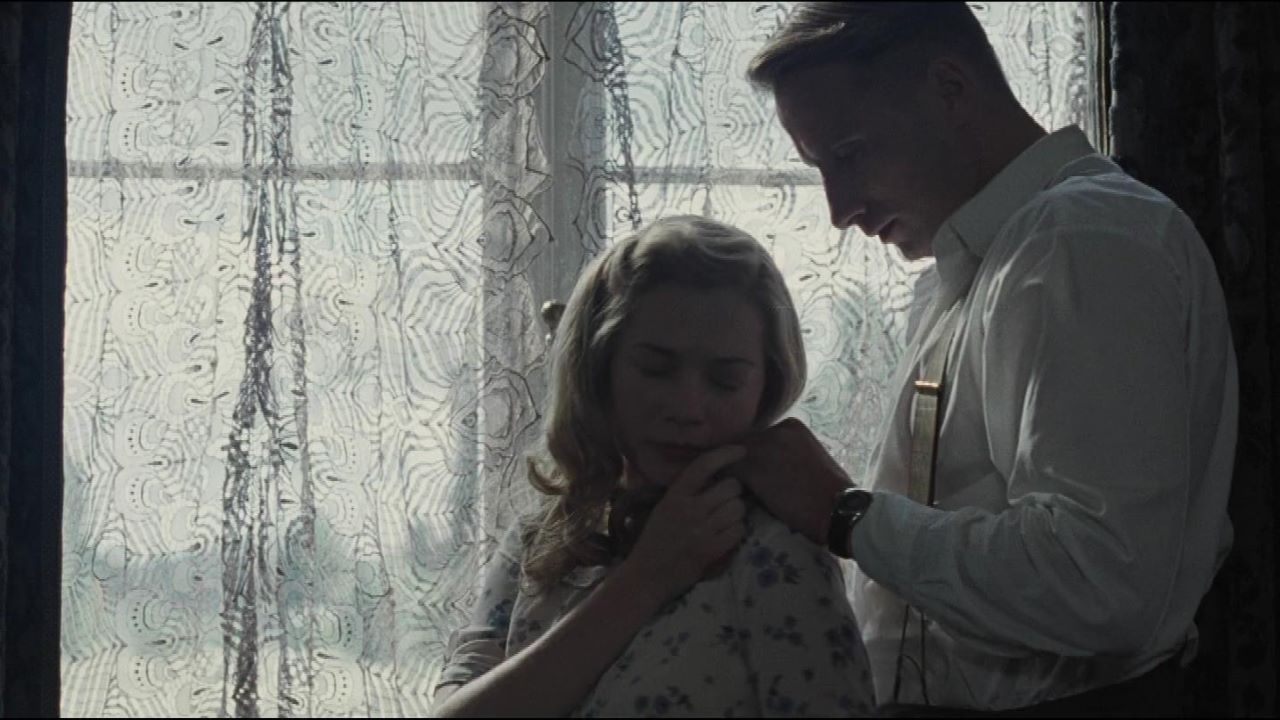 Watch on Stan
Based on the book by Irène Némirovsky, Suite Française is set in World War II in German-occupied France. Despite being married and living under the watchful eye of her mother-in-law while her husband is away at war, French woman Lucile (Michelle Williams) falls in love with German soldier Bruno (Matthias Schoenaerts). It's both achingly sad and devastatingly beautiful.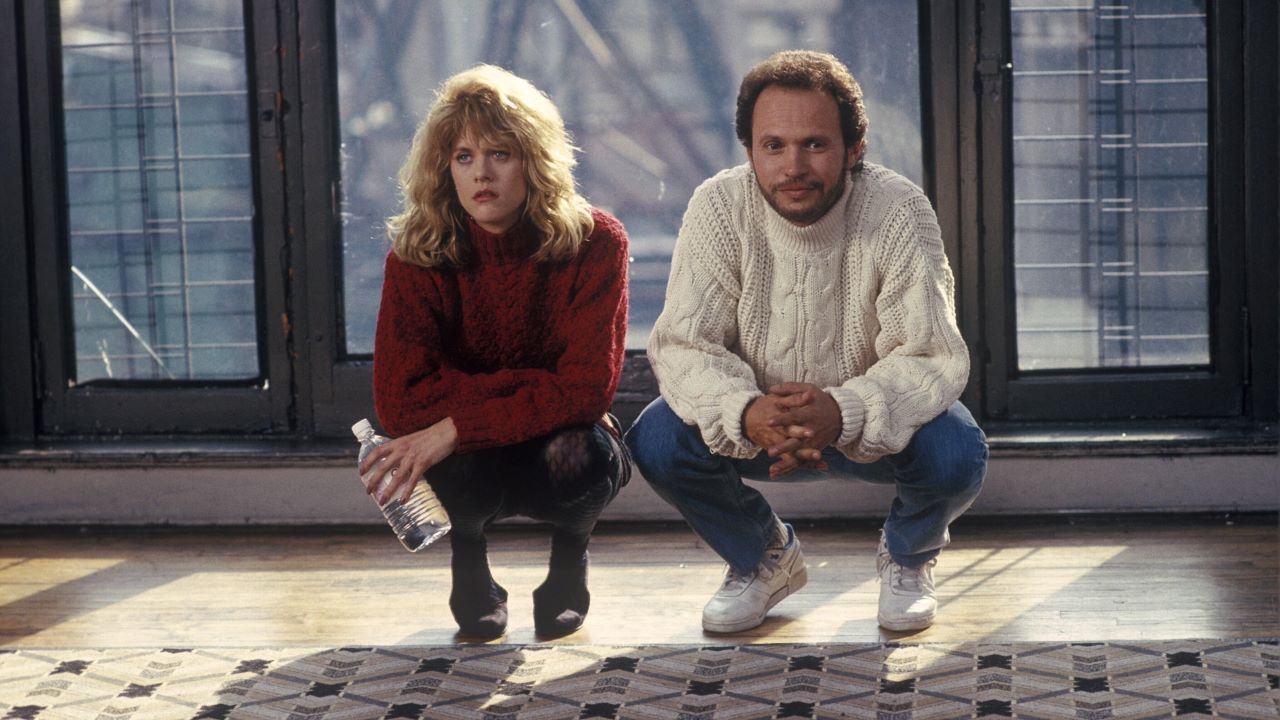 Watch on Stan
Written by Nora Ephron, directed by Rob Reiner, and starring Billy Crystal and Meg Ryan, with Carrie Fisher and Bruno Kirby in supporting roles, When Harry Met Sally is perhaps the best romantic comedy of all time. It tells an enemies-turned best friends-turned lovers story that's smart, sensitive, incredibly funny, and features a love confession that puts just about every other movie to shame.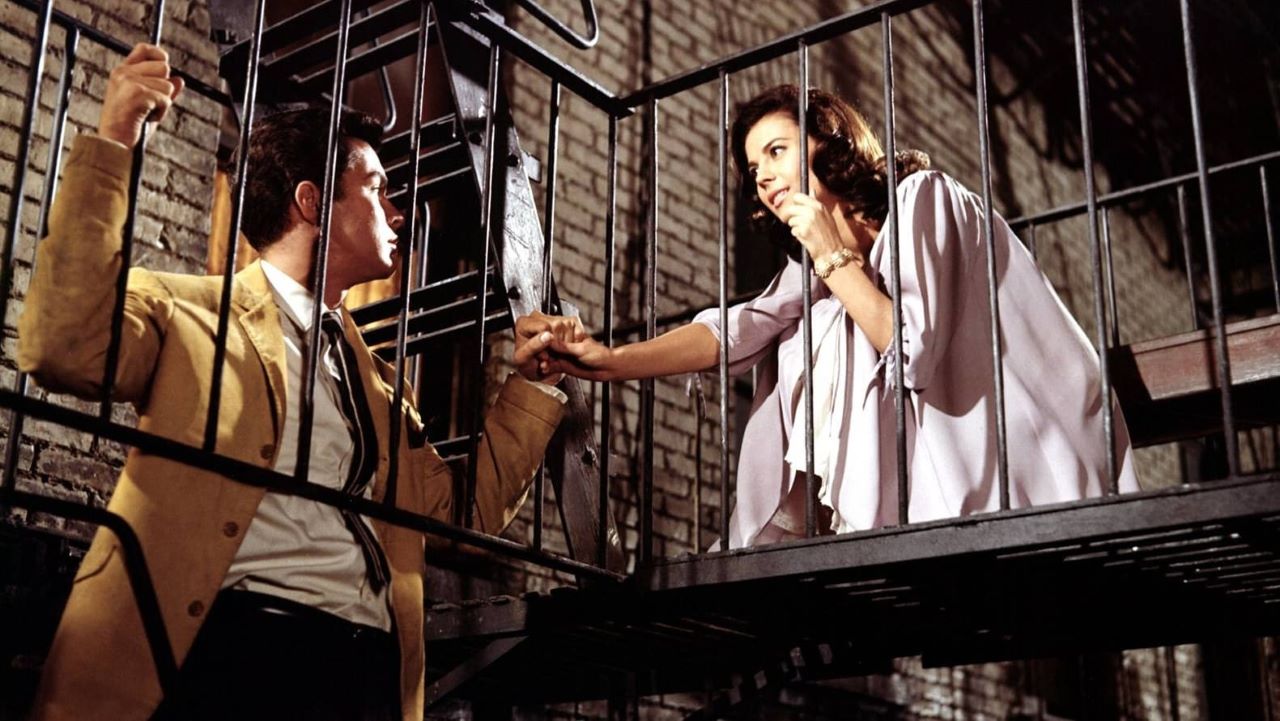 Watch on Stan
West Side Story is far from a perfect movie and there are many aspects that haven't aged well, but it's still hard to resist revisiting this classic musical reimagining of Romeo and Juliet. It's the combination of singing star-crossed lovers and violent rumbles that are actually carefully choreographed dance numbers that does it. That, and Natalie Wood and Rita Moreno.
This guide is regularly updated to reflect changes in Stan's catalogue. For a list of capsule reviews that have been removed from this page because they are no longer available on the platform, visit here.