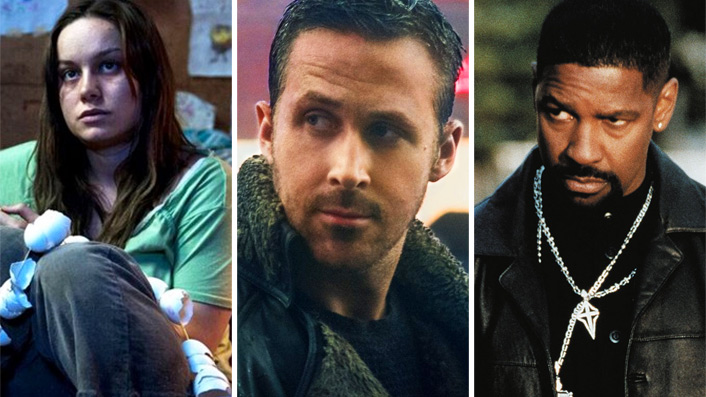 The 25 best Oscar-winning movies on Netflix Australia

---
Now, to be clear, the Academy Awards aren't always the best arbitrator of quality in film. But, if you're delving into the world of quote-unquote "serious cinema," spending time parsing the films the Academy has anointed is not a bad jumping off point.
So, if you've got yourself a Netflix account, you could do worse than to direct your attention towards these red carpet darlings…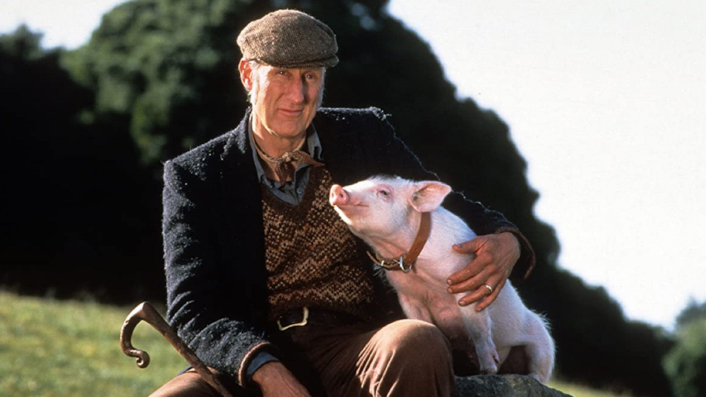 The movie: A heartwarming tale of a young pig who wants to be a sheepdog. Produced by George Miller and starring James Cromwell and Magda Szubanski, with the voices of Christine Cavanaugh, Roscoe Lee Browne, Hugo Weaving and Miriam Margolyes. That'll do, pig.
The awards: Only Best Visual Effects, but it was nominated in seven categories including Best Picture, Best Director for Chris Noona, and Best Supporting Actor for James Cromwell.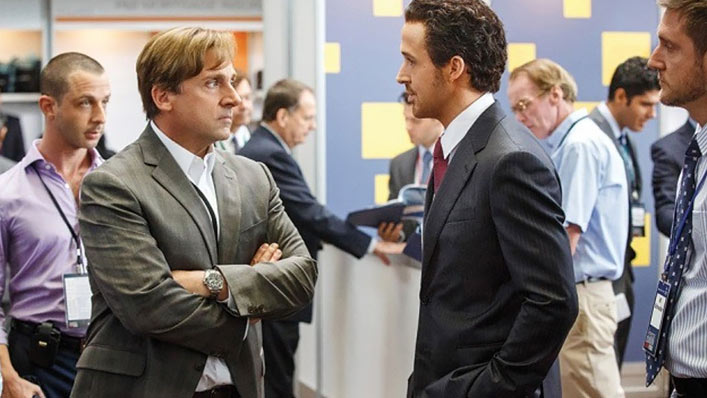 The movie: Comedy veteran Adam McKay gets semi-serious with this sprawling, angry analysis of the events leading up to the Global Financial Crisis of 2007. Funnier than it sounds, with a cast including Christian Bale, Steve Carell, Ryan Gosling and Brad Pitt, with Melissa Leo, Hamish Linklater, John Magaro, Rafe Spall, Jeremy Strong, Finn Wittrock, and Marisa Tomei, who make the sometimes baffling fiscal maneuvering easier to swallow.
Sign up for Flicks updates
The awards: A win for Best Adapted Screenplay, and received nominations including Best Picture, Best Director (McKay) and Best Supporting Actor (Bale).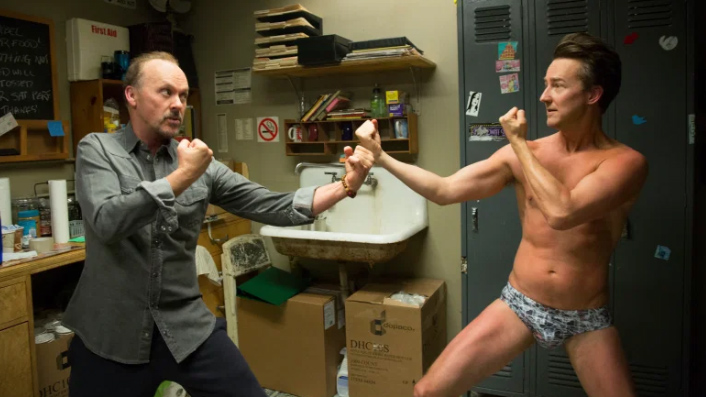 The movie: Michael Keaton's ageing movie star tries to go serious on stage, only to be haunted by his most iconic role, the gaudy superhero of the title. It's all very metatextual and arty, and directed to look like one continuous shot by revered Mexican filmmaker Alejandro G. Iñárritu.
The awards: Best Picture, Best Director, Best Original Screenplay and Best Cinematography. Michael Keaton's Best Actor loss was actually hilarious, as the shot of him pocketing his prepared speech attests. Supporting players Edward Norton and Emma Stone, who were nominated in their own categories, took the hit with much more aplomb.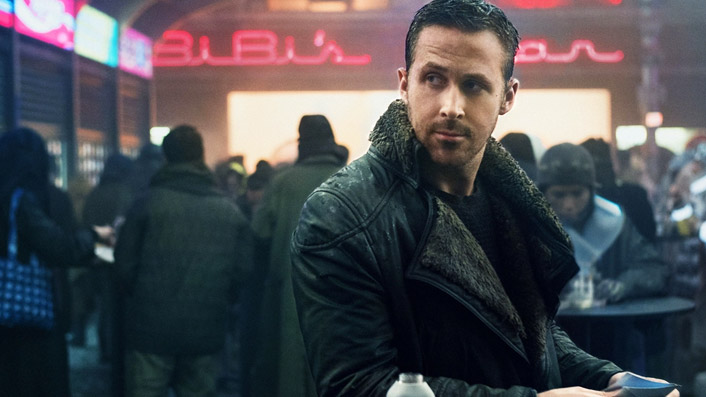 The movie: Decades on from the original Blade Runner, android bounty hunter K (Ryan Gosling) is on the trail of what looks to be a replicant baby and finds Harrison Ford's grizzled Rick Deckard. Denis Villeneuve (Arrival) delivers a thoughtful, fascinating sci-fi tale that is a worthy companion to the original—and in many ways surpasses it.
The awards: Five nominations, a win for Best Visual Effects and, amazingly, the first win for Best Cinematography for legendary lenser Roger Deakins.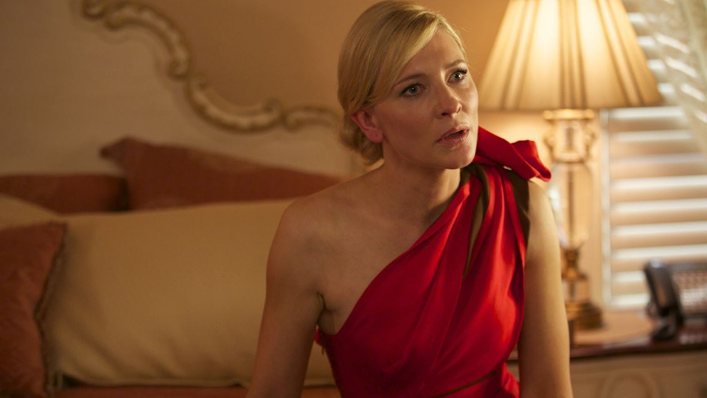 The movie: Cate Blanchett's pretentious socialite must move in with her working class sister (Sally Hawkins) after her financier husband (Alec Baldwin) is jailed for fraud, but maintains delusions of grandeur in the face of her reduced circumstances, like a latter day Blanche DuBois. This brittle dramedy is a late career highlight for Woody Allen, a fact which may pivot you towards or away from the film.
The awards: A Best Actress win for Blanchett, a Best Supporting nomination for Hawkins and a Best Original Screenplay nomination for Allen.
The movie: Luca Gudagnino's sumptuous historical romance sees Timothée Chalamet's bookish ingenue fall for Armie Hammer's older grad student in glorious rural Italy. Bittersweet and beautiful in equal measure, marked by excellent performances and some of the most arresting cinematography in recent memory.
The awards: Best Adapted Screenplay for writer James Ivory, although Chalamet's nomination for Best Actor made him the youngest nominee in that category since 1939.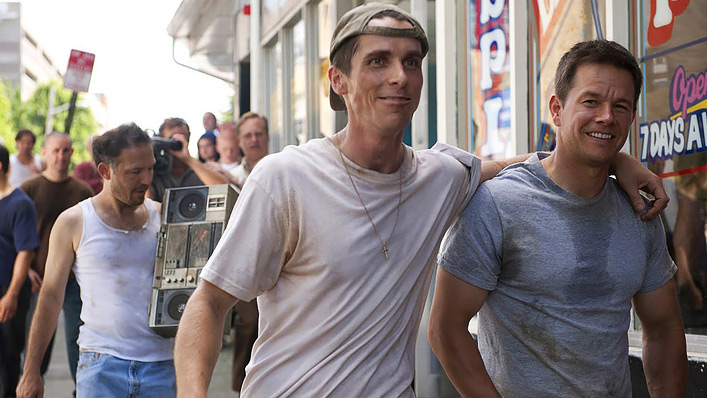 The movie: A sports biopic of Boston boxer Micky Ward (Mark Wahlberg) focusing on his relationship with his troubled, drug-addled older brother Dicky (Christian Bale, emaciated again). Notably, the film in which former indie firebrand David O. Russell (Spanking the Monkey, Three Kings) successfully transitioned to mainstream respectability.
The awards: A slew of nominations, and two wins for Best Supporting Actor (Bale) and Best Supporting Actress (Melissa Leo, playing the family matriarch).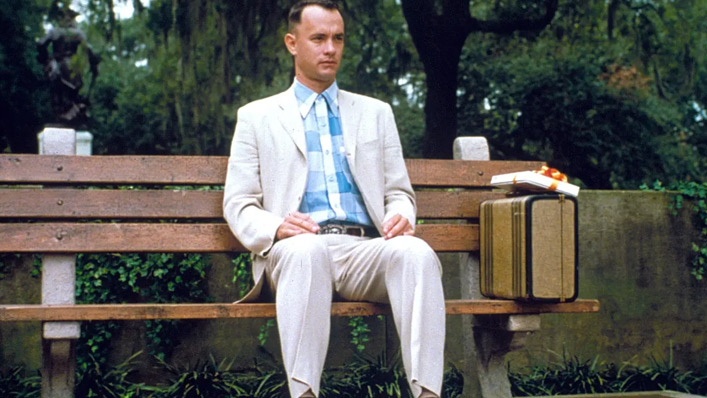 The movie: Wildly popular telling of the titular big-hearted idiot's (Tom Hanks) amiable tour through the back half of the 20th century. Essentially a boomer fairytale, with the boomeriest soundtrack that ever boomed. Quite enjoyable if you ignore its essential conservatism, and the occasional moment of actual satire is welcome.
The awards: Oh, so many: Best Picture, Best Actor (Hanks), Best Director (Robert Zemeckis), Best Visual Effects, Best Adapted Screenplay and Best Film Editing. Effectively shut Pulp Fiction out of the big prizes, which a lot of people are still sore about.
The movie: Murdered banker Sam Wheat (Patrick Swayze) must solve his own killing and continue to romance his grieving girlfriend Molly (Demi Moore) with the help of sassy psychic Oda Mae Browne (Whoopi Goldberg), who is surprised to learn she is no longer a charlatan. A world-conquering supernatural romance from the director of Airplane!.
The awards: A well-deserved Best Supporting Actress for Goldberg and Best Original Screenplay for Bruce Joel Rubin.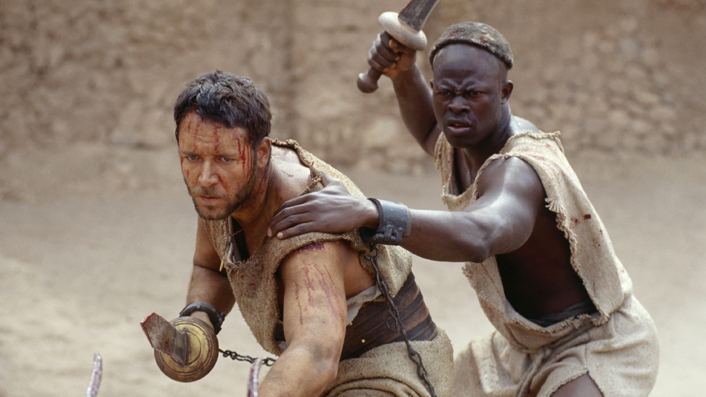 The movie: Left for dead after a brutal coup by the ambitious Emperor Commodus (Joaquin Phoenix), Roman general Maximus (Russell Crowe) is enslaved as a gladiator, fighting his way up the ranks until he can stand toe to toe with the man who murdered his emperor and his family. Mel Gibson may have begun the historical epic revival five years earlier with Braveheart, but Ridley Scott perfected the form here.
The awards: Five wins out of seven nominations, including Best Picture, Best Director, Best Costume Design, and acting wins for Crowe and Phoenix.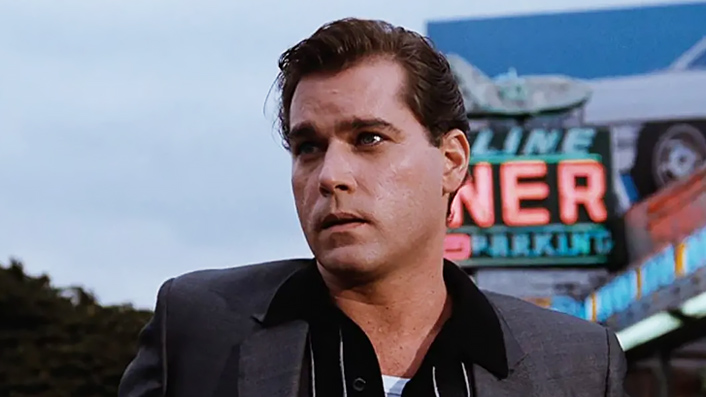 The movie: Gregarious goombah Henry Hill (Ray Liotta) narrates his decades-long career as a low level mafia mook alongside fellow criminals Joe Pesci and Robert De Niro. Is it a career best for Martin Scorsese? We could be here all day arguing over that. All together now: "As far back as I can remember, I always wanted to be a gangster…"
The awards: Lost Best Picture, Best Director and Best Adapted Screenplay to Dances With Wolves, which is… something, alright. Pesci picked up Best Supporting Actor, succinctly saying "it was my privilege, thank you" and departing the podium in under four seconds.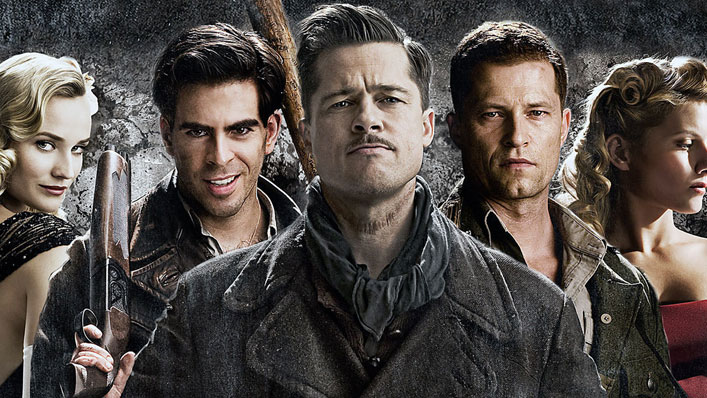 The movie: Brad Pitt's behind-the-lines savages collect Nazi scalps while Mélanie Laurent's cinema owner plots revenge against Christoph Waltz's "Jew Hunter" in Quentin Tarantino's endlessly watchable, brutally violent WWII epic.
The awards: Eight nominations, but only one win: Christoph Waltz for Best Supporting Actor.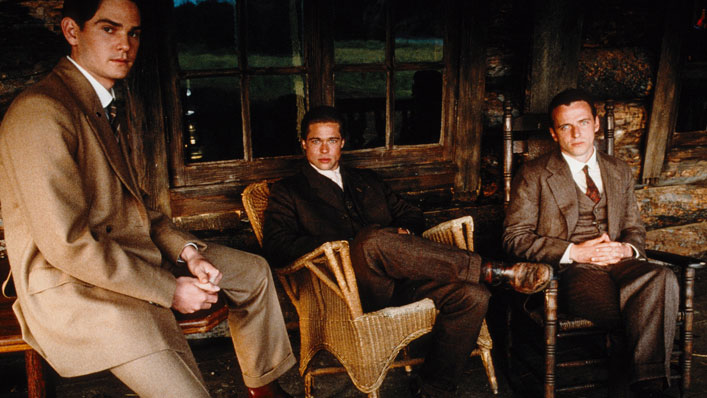 The movie: Sprawling historical drama tells the tale of three brothers (Brad Pitt, Aidan Quinn, and Henry Thomas), taking them from their father's (Anthony Hopkins) Montana ranch, to the bloody fields of World War One, to the gang battles of Prohibition and beyond. It's a big ol' romantic epic from Edward D. Zwick (The Last Samurai).
The awards: A richly deserved Best Cinematography Award for John Toll.
The movie: Adam Driver and Scarlett Johansson agree to an amicable separation that quickly becomes anything but. Noah Baumbach's examination of a relationship coming apart will ring painfully true to anyone who has been through similar (so most of us) and has the self-awareness to recognise the petty, guilt-wracked, wounded horsetrading that ensues (not enough of us).
The awards: Six nominations across most of the major categories, but only one win. Laura Dern scooped up Best Supporting Actress as a hard-nosed, unsentimental divorce lawyer.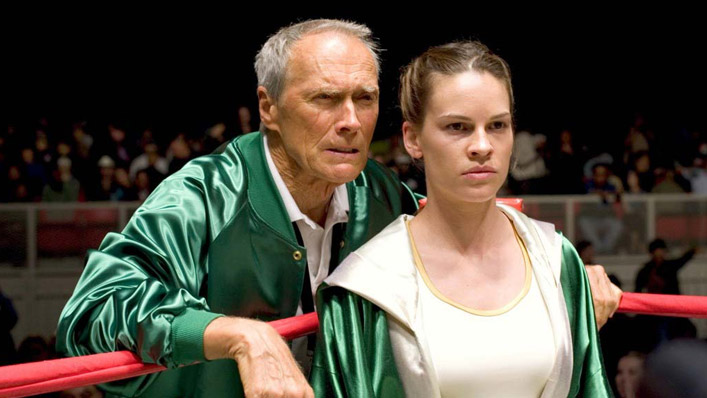 The movie: Morgan Freeman narrates—so we're already ahead on points—the tale of washed up boxing coach Frankie Dunn (Clint Eastwood), driven newcomer to the ring Maggie Fitzpatrick (Hilary Swank), and what happens when a devastating injury ends her career. Eastwood as a director makes it all look so effortless, and as an actor delivers one of his best turns.
The awards: Best Picture, Best Director, Best Actress for Swank, and Best Supporting Actor for Freeman. Eastwood copped a Best Actor nomination too, but lost to Jamie Foxx in Ray.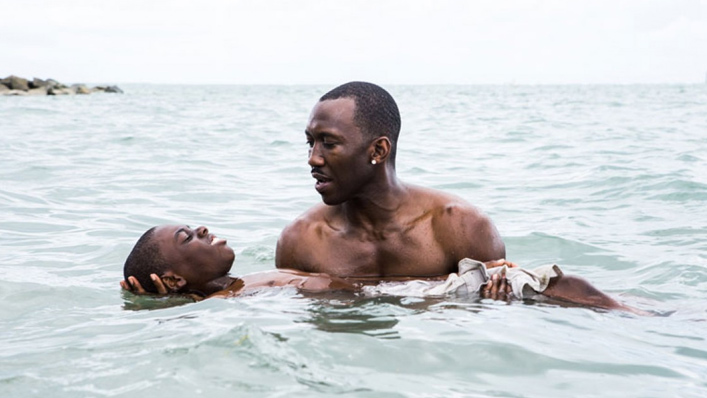 The movie: A triptych drama about Chiron, a gay black man played as a child by Alex Hibbert, in his teen years by Ashton Sanders, and in adulthood by Trevante Rhodes. At first deliberately obtuse and somewhat confusing, director Barry Jenkins' breakthrough film eventually reveals itself to be personal, poetic and deeply wise.
The awards: Best Picture (after a little confusion), Best Adapted Screenplay, and Best Supporting Actor for Mahershala Ali, who plays the young Chiron's drug dealer mentor.
The movie: Mauled by a bear and left for dead, frontiersman Hugh Glass (Leonardo DiCaprio) embarks on a bonkers cross-country quest for revenge, not just for himself, but for his half-Indian son, murdered by Tom Hardy's mumbly coward. It's another ambitious entry from Alejandro G. Iñárritu, who stages what could be rote action sequences with bravura daring.
The awards: Twelve nominations yielded only three wins, but one was DiCaprio's first Best Actor win (at last!). Iñárritu won Best Director, while Best Cinematography went to Emmanuel Lubezki.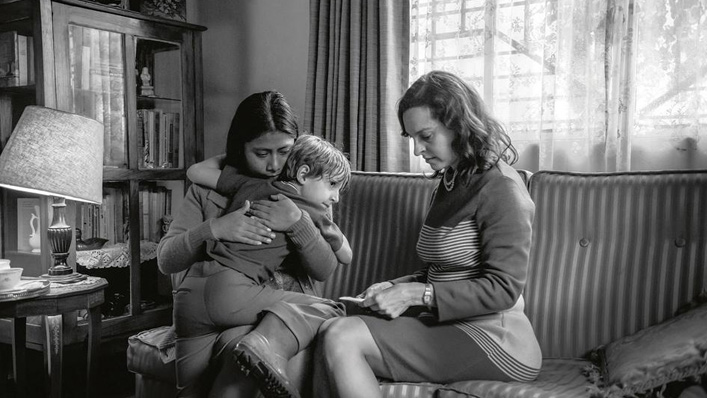 The movie: Alfonso Cuarón's black and white memoir of life in early 1970s Mexico City, chiefly told through the eyes of Cleo (Yalitza Aparicio), the Indigenous housekeeper to the wealthy, bourgeoise family of a philandering doctor (Fernando Grediaga).
The awards: A Netflix film, Roma made history with its raft of nominations, marking the first time a film chiefly intended for streaming won major awards season acclaim. In the end it took home Best Foreign Language Film, plus Best Director and Best Cinematography for Cuarón.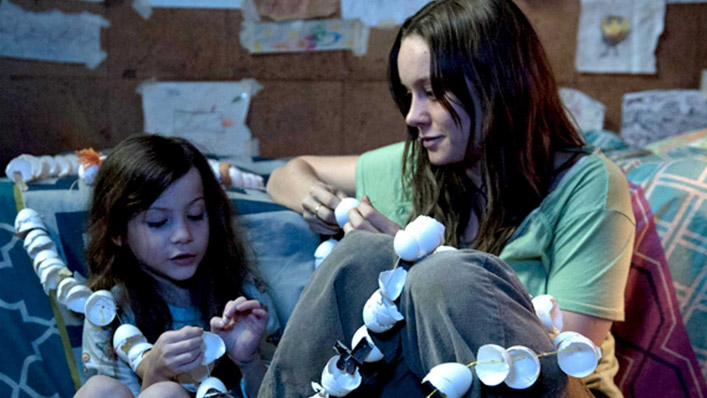 The movie: Held captive for seven years by her rapist, a young woman (Brie Larson) escapes from the titular cell with her five-year-old son (Jacob Tremblay). However, the boy was born into captivity, and has never experienced the outside world. What could have been exploitative and lurid is instead insightful, challenging and emotionally resonant.
The awards: Nominations for Best Picture, Best Director and Best Adapted Screenplay, with a Best Actress win for Larson's incredible turn.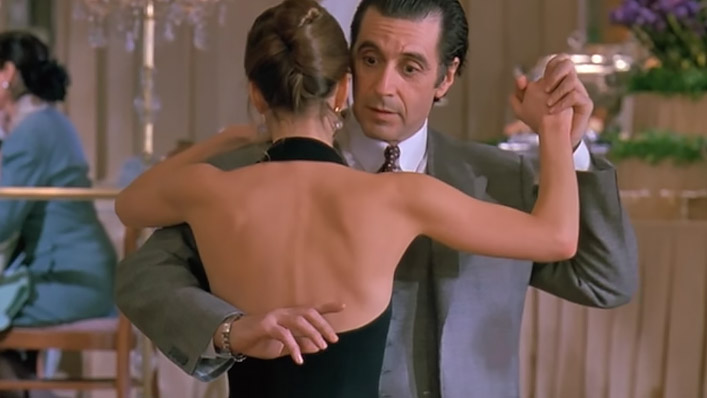 The movie: Scholarship kid Charlie (Chris O'Donnell) takes a job as dogsbody to retired Army Officer Frank Slade, who is angry, drunk and blind. The pair take a whirlwind tour of New York City, with the salty Frank dispensing life lessons to the wide-eyed Charlie, but potential tragedy looms in the future.
The awards: Al Pacino's first Best Actor win after four prior nominations—hoo-ah!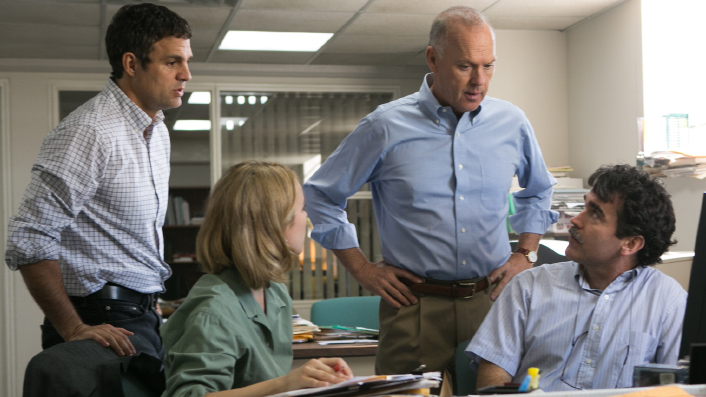 The movie: A brilliant ensemble cast, including Mark Ruffalo, Michael Keaton, Rachel McAdams, John Slattery, Stanley Tucci and Billy Crudup take us through the Boston Globe's dogged investigation of institutional child sex abuse in the Catholic Church. A nigh-perfect based-on-fact procedural drama.
The awards: Best Picture and Best Original Screenplay for Josh Singer and Tom McCarthy, who also directed.
The movie: Writer and director Stephen Gaghan attempts to do for petrol what Traffic did for cocaine, exploring the multifaceted effects of competition for petrochemical resources through the eyes of George Clooney's CIA spook, Matt Damon's energy boffin, Jeffrey Wright's Washington lawyer and more. Complex, pitiless and engrossing.
The awards: A Best Supporting actor statue for Clooney and a Best Original Screenplay nomination for Gaghan.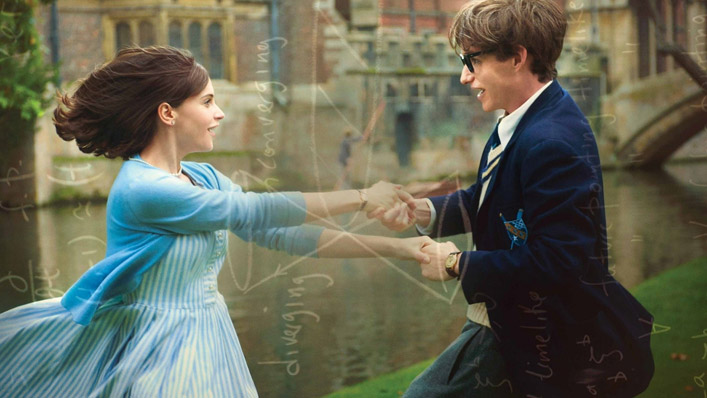 The movie: Eddie Redmayne gets in the chair to play genius physicist Stephen Hawking, unlocking the secrets of the universe and romancing future wife Jane (Felicity Jones) while motor neurone disease gradually robs him of his physical capabilities.
The awards: Five nominations, with a Best Actor win for Redmayne.
The movie: Ethan Hawke's freshly minted narcotics cop takes a shakedown on shift with Denzel Washington's seasoned street detective, only to find himself spiralling down into a world of corruption, drugs and murder. It has a tough, savvy script written by Davi Ayer and muscular direction from Antoine Fuqua.
The awards: A Best Actor win for Washington and a Best Supporting nomination for Hawke.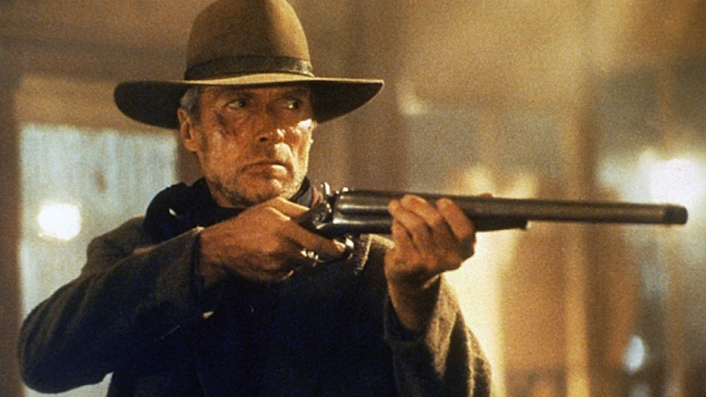 The movie: Clint Eastwood's retired gunfighter saddles up once more to assassinate two cowboys at the behest of the sex workers they wronged, putting him on a collision course with Gene Hackman's sadistic sheriff. Along the way, the entire mythology of the West is stripped down and left for dead—much like the inhabitants of Big Whisky. Stunningly good.
The awards: Best Picture and Best Director for Eastwood, who was also nominated for Best Actor. Best Supporting Actor went to Hackman, while Joel Cox handily picked up Best Film Editing.