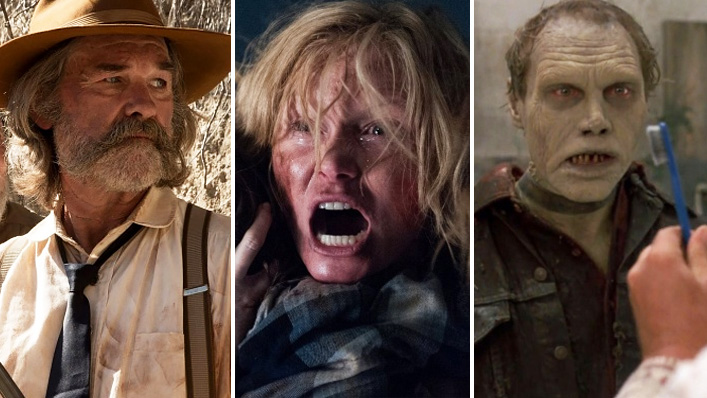 The 25 best horror movies on Netflix Australia

---
Having a tough week? Why not cheer yourself up by watching some bone-chilling terror? Critic Travis Johnson has combed through the Netflix archive to pick the 25 best horror movies.
This page last updated: September 24, 2021
See also
* All new movies & series on Netflix Australia
* All new streaming movies & series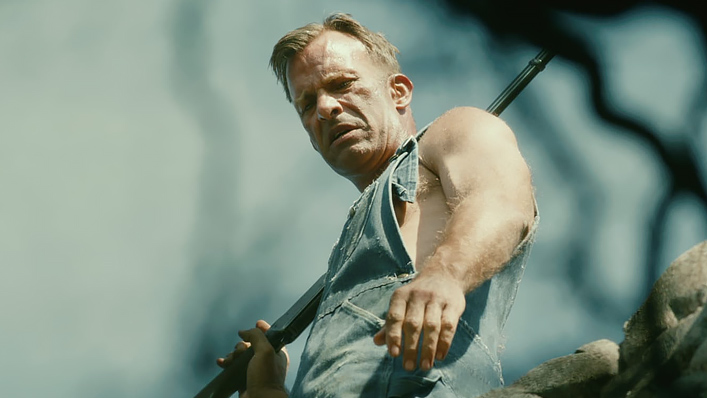 Watch on Netflix
Australian director Zak Hilditch adapts Stephen King's dour novella about a farmer (Thomas Jane) whose decision to murder his wife (Molly Parker) causes him to lose his son, his farm, his sanity and his life. A sustained exercise in tone, this is a relentlessly downbeat period chiller.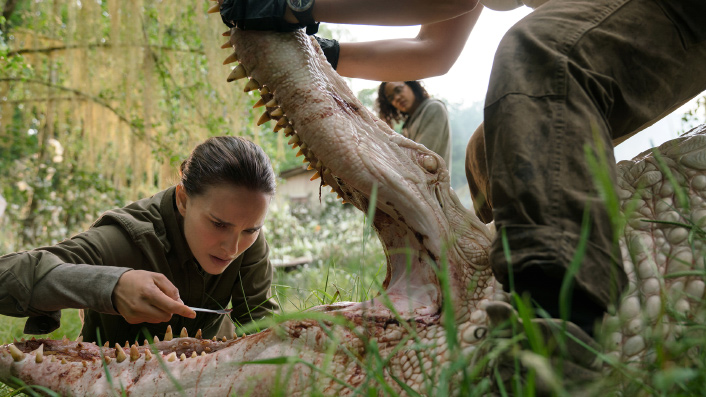 Watch on Netflix
A group of women led by Natalie Portman's steely scientist undertake a mission into a mysterious wilderness zone where the usual laws of nature no longer apply, only to confront both unspeakable physical horrors and the complete dissolution of the self. Loosely adapted by director Alex Garland from the novel by Jeff VanderMeer, the result is a smart, visceral updating of Andrei Tarkovsky's Stalker more than anything else.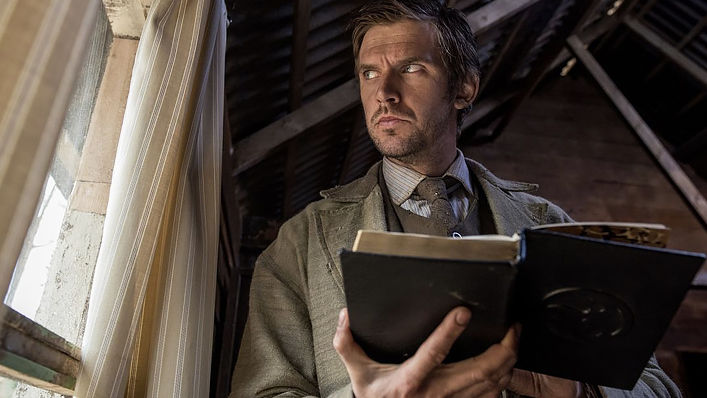 Watch on Netflix
Action specialist Gareth Evans (The Raid) turns his hand to horror in this Wicker Man-inspired chiller. At the dawn of the 20th century a man (Dan Stevens) infiltrates a strange religious cult on a remote Welsh island in order to liberate his sister, only to uncover far stranger doings than the usual fire and brimstone. Michael Sheen turns up as a charismatic preacher, and Evans proves that his gory tastes in action aesthetics translate quite well to the horror genre.
Watch on Netflix
The uncanny arrival of the titular picture book cranks the tension between a harried single mother (Essie Davis) and her troubled son (Noah Wiseman), but who's really the danger here? In her debut film, Jennifer Kent tips the 'creepy kid' genre on its head, using the form to examine a regrettably common dysfunctional family dynamic. A modern Australian genre classic.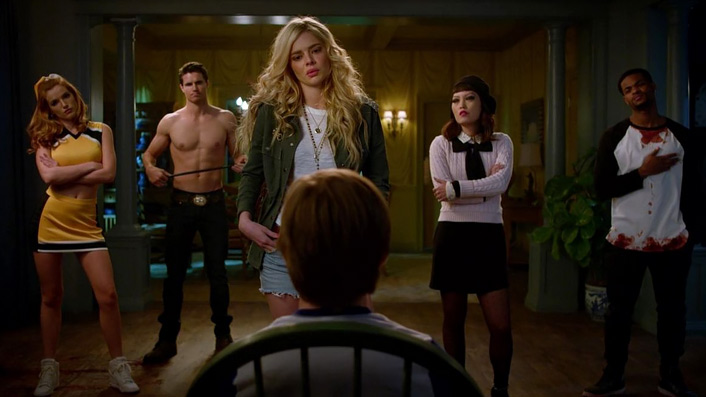 Watch on Netflix
Twelve-year-old Cole (Judah Lewis) discovers his smokin' hot babysitter Bee (Samara Weaving) is the head of a high school Satanic cult and plans to sacrifice him in an occult ritual. Gifted journeyman director McG delivers a brisk and brutal horror comedy, wherein our plucky hero has to dodge Bee's brat pack devil worshippers (Bella Thorne, Hana Mae Lee and Robbie Amell). Plenty of bloody kills are balanced by a witty script that never takes itself too seriously—a near perfect beer 'n' pizza Friday night flick.
Watch on Netflix
Terrorists hijacking a flight from Germany to the U.S. when their plans are disrupted not by Wesley Snipes but by Nadja (Peri Baumeister), a widowed single mother heading to New York not for cancer treatment, but to find a cure for her vampirism. Carnage ensues in this high concept German horror, which takes the "Die Hard on a X" model and drops a Nosferatu into the mix.
Watch on Netflix
Grizzled sheriff Kurt Russell leads farmer Patrick Wilson, gunfighter Matthew Fox and old coot Richard Jenkins go on a mission to rescue a kidnapped woman, only to run afoul of a lost tribe of Native American "troglodytes"—that's cannibals to you and me. S. Craig Zahler puts The Hills Have Eyes in the old west to excellent, if frequently horrifying effect. This is a brutally efficient survival horror that is not for the faint of heart.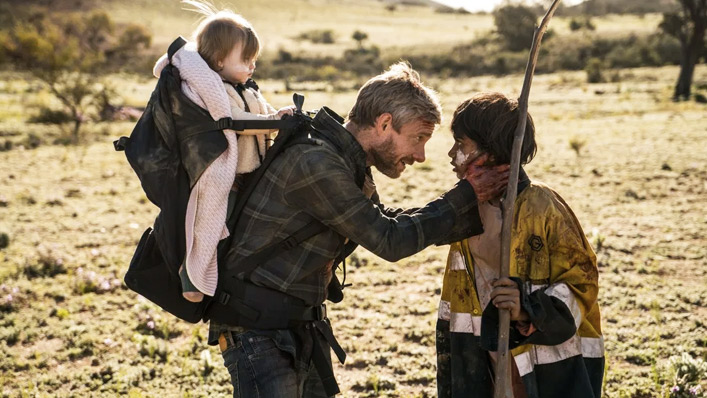 Watch on Netflix
In the midst of a zombie apocalypse a man (Martin Freeman) desperately searches for a safe harbour for his infant daughter before his infected bite turns him undead. Australian filmmakers Ben Howling and Yolanda Ramke smartly expand their award-winning short and find fresh soil in the well-turned fields of zombiedom.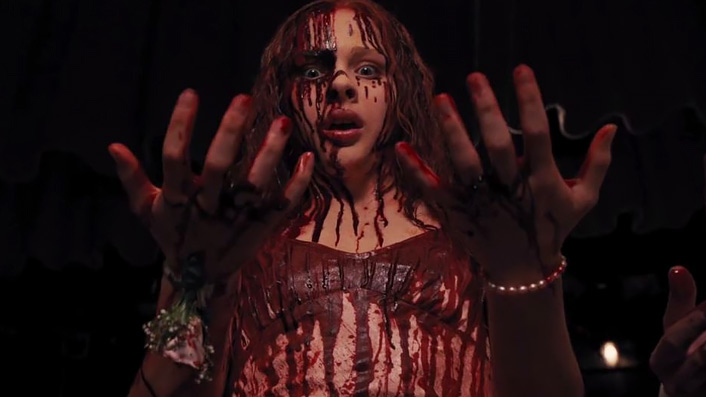 Watch on Netflix
The third adaptation of Stephen King's debut novel can't compete with Brian De Palma's 1976 version, but certainly laps the little seen 2002 TV movie. This time out a committed Chloë Grace Moretz is the titular teenage outcast, horribly tortured by both school bullies and her religious nut mother (Julianne Moore) until her budding telekinetic powers are unleashed after one humiliation too many at the Prom. Director Kimberley Peirce brings a rare degree of empathy to the subject matter but can't beat De Palma for sheer technical brio. Still, gory revenge against cruel cliques is always worth a spin.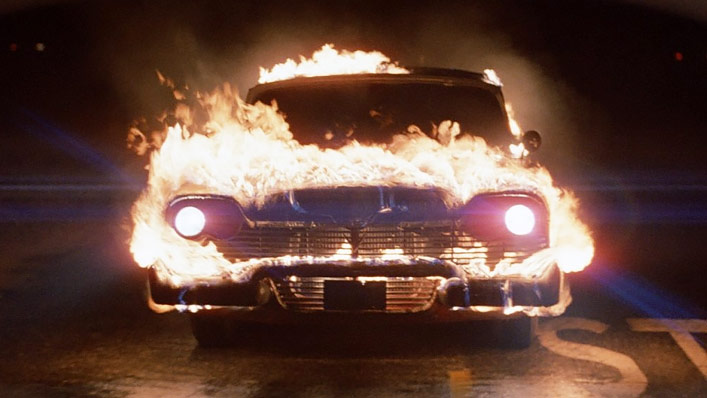 Watch on Netflix
"John Carpenter adapts Stephen King" should be enough for any horror fan. This rock 'n' roll terror tale sees a high school nerd (Keith Gordon) become obsessed with—and eventually possessed by—the titular blood red 1958 Plymouth Fury, much to the consternation of hunky pal John Stockwell and cute Alexandra Paul. It's a perfect combo of director and subject, with plenty of car-based carnage and a supporting turn from the great Harry Dean Stanton as the cop trying to figure out who's running over a growing number of schoolyard bullies.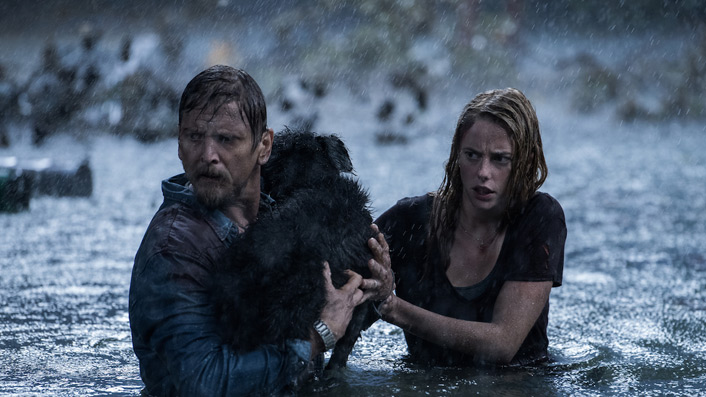 Watch on Netflix
Champion swimmer Kaya Scodelario goes to make sure her Florida Man dad Barry Pepper is taking shelter from a gnarly hurricane, only to be confronted with a house full of hungry alligators. French director Alexandre Aja (High Tension, Piranha 3D) delivers the goods in this toothy crowd-pleaser.
Watch on Netflix
In the third of George A. Romero's 'Dead' series, zombies have destroyed civilisation. In perhaps the last remaining outpost of humanity, tensions run high between scientists trying to study the undead and the soldiers assigned to protect them. Eventually the zombie floodgates are opened and grub's up for the ravening hordes. Bleak, nihilistic and ugly, but it does feature some great gore effects from Tom Savini and fan fave Bub the smart zombie.

Watch on Netflix
A trio of wasted youth, including Jane Levy, set out to burgle the home of a blind man (Stephen Lang), only to find that the old guy is way more dangerous than they could ever anticipate. Director Fede Alavarez (the Evil Dead remake) milks the lurid home invasion premise for maximum tension, delivering a brisk, bloody and occasionally disturbing urban thriller.
Eli (2019)
Watch on Netflix
A young immunocompromised boy (Charlie Shotwell) begins experiencing supernatural phenomena at the remote medical facility where he's being treated by a secretive doctor (Lili Taylor). But what starts out as a typical "bad place" haunted house flick takes some unexpected twists and turns on its way to a surprising climax. The less you know going in, the more fun you'll have.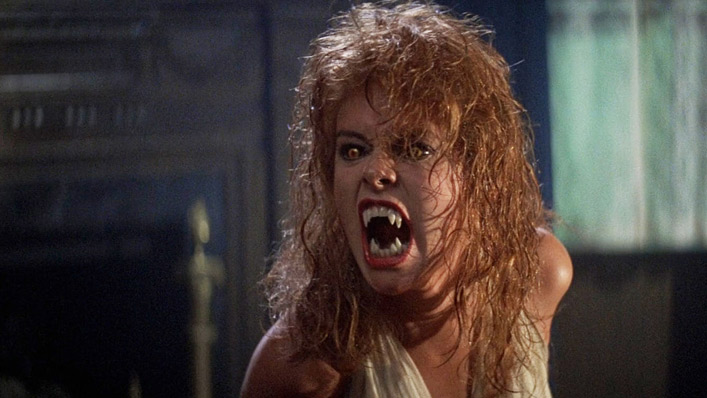 Watch on Netflix
Horror movie-obsessed teen William Ragsdale becomes convinced his new neighbour (Chris Sarandon) is a vampire. Unluckily for him, he's right, but hopefully washed-up horror host Roddy McDowell can find his mojo before our hero becomes a liquid lunch. Tom Holland's horror-comedy classic is an astute, fun riff on Hitchcock's Rear Window, balancing jokes and frights perfectly.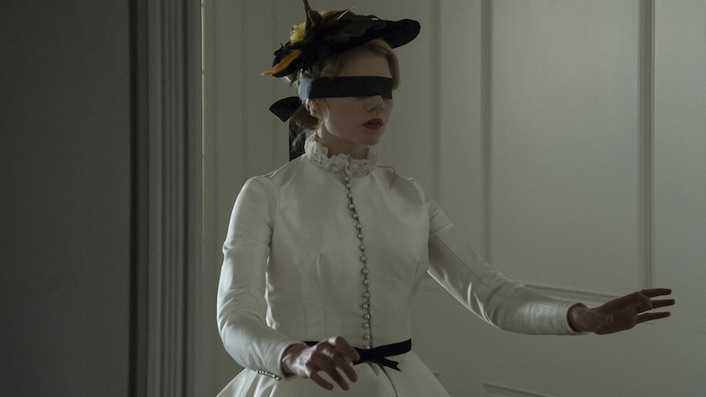 Watch on Netflix
A nurse (Ruth Wilson) caring for a senile writer (Paula Prentiss) begins to suspect that the writer's house is haunted and uncovers a murder that took place in the early 19th century. Director Oz 'son of Anthony' Perkins has quickly proved himself a master of the modern gothic tale, and this stands alongside his other films such as The Blackcoat's Daughter and Gretel & Hansel as a sterling example of the subgenre.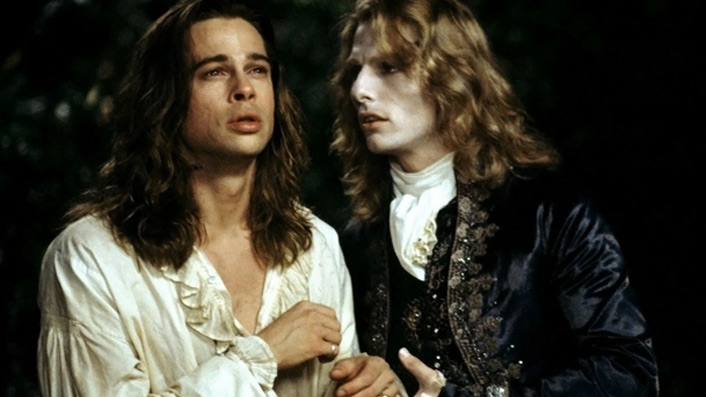 Watch on Netflix
Brad Pitt's world-weary bloodsucker narrates his life—or unlife—story to Christian Slater's curious writer, telling the tale of seduction by—and eventual rebellion against—Tom Cruise's amoral vampire prince, Lestat. Neil Jordan's adaptation of Anne Rice's hugely influential novel is a lush gothic fever dream and one of the finest vampire films ever made.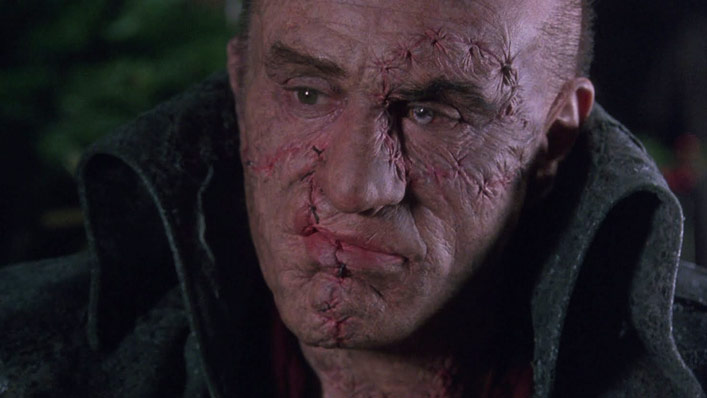 Watch on Netflix
Following on the heels of Francis Ford Coppola's stab at Dracula, Kenneth Branagh mounts this sumptuous and barking mad take on genre classic, with himself as the Doctor and Robert DeNiro as the monster, with support from Helena Bonham Carter, Tom Hulce, John Cleese and Ian Holm. Deliriously over the top, Branagh's version of the classic is basically a goth-lit rock opera, all careening cameras, flashing lightning and grand guignol gore effects. All it's missing is a few Jim Steinman tunes. Fun, but certainly not subtle.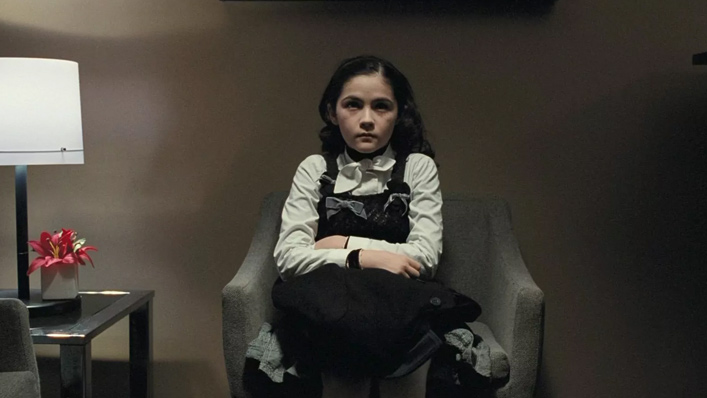 Watch on Netflix
Grieving over the stillbirth of their third kid, nice American couple Vera Farmiga and Peter Sarsgaard adopt an Estonian orphan (Isabelle Fuhrman), only for their newest family member to turn sinister on them. Genre maven Jaume Collet-Serra serves up a really fun take on the old "bad seed" story model, delivering lurid twists and turns that will delight horror heads.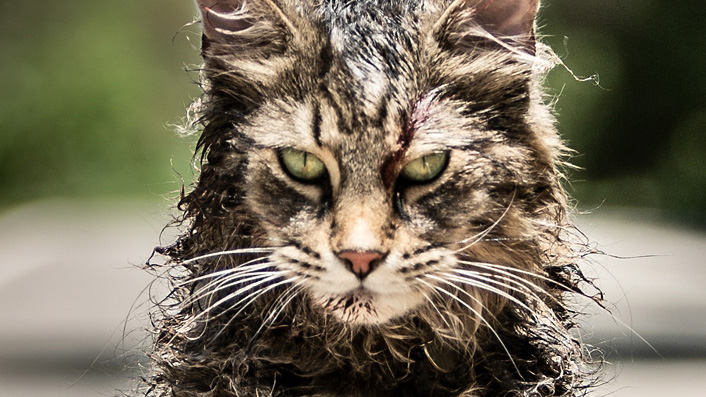 Where to watch
The second big screen adaptation of Stephen King's novel flips the gender of the dead kid, and so bereaved doctor Louis Creed (Jason Clarke) plants his daughter in the sour soil out on the woods rather than his infant son. She's a bit older, too, which raises the creepy possibility that, once she's returned from the grave, she understands what's happened to her. Co-directors Kevin Kölsch and Dennis Widmyer take the basic structure of one of King's bleakest books and make it even bleaker, culminating in a downer ending that's one for the ages.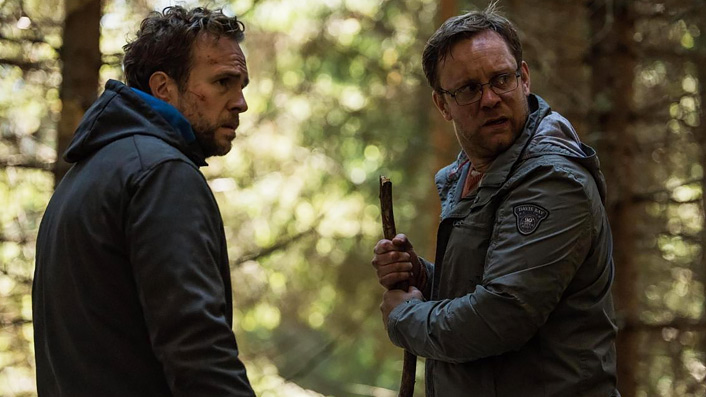 Watch on Netflix
Following the death of their friend, four men take a hiking trip in the forests of northern Sweden to reforge their bonds, only to fall afoul of a hidden pagan cult and the…thing…they worship. This atmospheric chiller draws its influences from a wide variety of sources but gets extra points by not skimping on the final creature reveal, giving us one of the most unique horror critters in recent memory.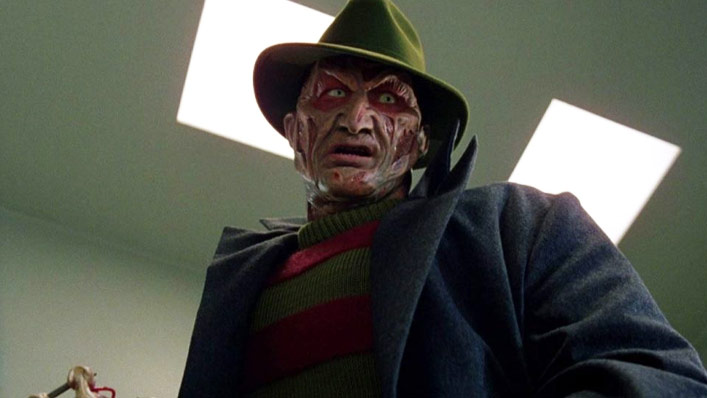 Watch on Netflix
Before he changed the game completely with Scream, the late Wes Craven tried his clawed hand at metatextual horror with this smart sequel, which sees dream demon Freddie Kruger (Robert Englund) invading the "real" world, where he terrorises Craven, Englund, and original A Nightmare on Elm Street lead Heather Langenkamp, who all play version of themselves. After a run of less-than-great (but still beloved) entries into the Elm Street series, Craven's return injected new blood into the franchise.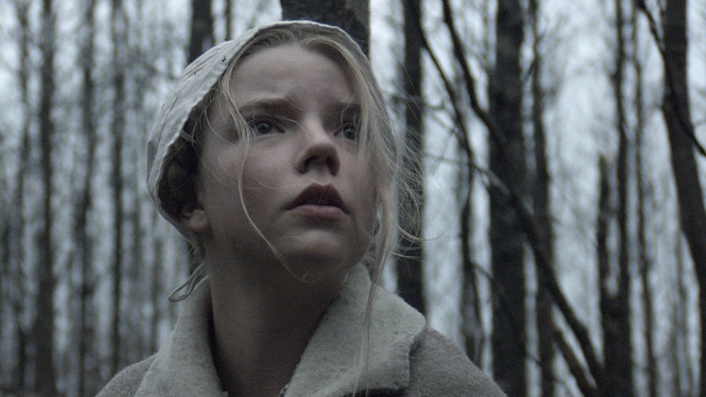 Watch on Netflix
A deeply religious family, outcast from their settlement in Colonial America, find themselves menaced by a ravening sorceress who lives in the forest—but are there worse issues at hand? Robert Eggers' feature debut is an assured and disturbing period horror, steeped in historical detail and brooding menace. It also made a star of Anya Taylor-Joy (The Queen's Gambit).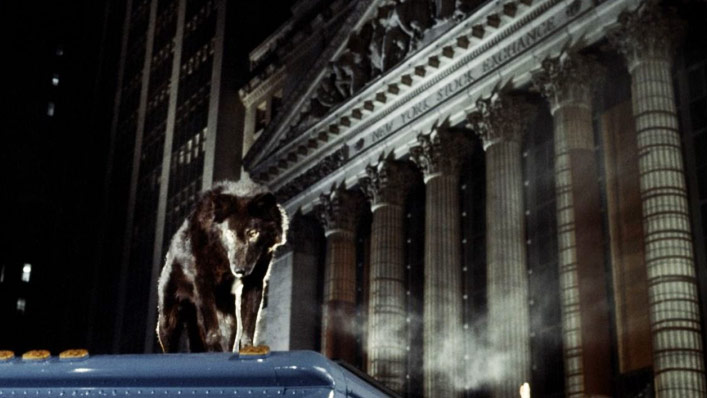 Watch on Netflix
New York cops Albert Finney and Diane Venora begin to suspect that a series of grisly killings are the work of hyper-intelligent wolves who have hidden in cities and preyed on the homeless for centuries but are now being driven from their traditional hunting grounds by the forces of gentrification. This smart riff on the werewolf myth is based on a novel by author and UFO abductee Whitley Strieber, so you know you're in for some high concept weirdness. Edward James Olmos, Tom Noonan, and Gregory Hines round out the ensemble in this unique urban horror.
Watch on Netflix
New Orleans bartender Will (Armie Hammer) starts getting sent disturbing images on a mobile phone left in the dive he pours booze in, and things just get worse from there. It's not so much the plot of Iranian director Babak Anvari's English language debut that disturbs, but the tone. Wounds is an exercise in decay, with every set, shot, gore gag and even character redolent of physical and moral rot. Wounds is film that gets right under your skin and festers.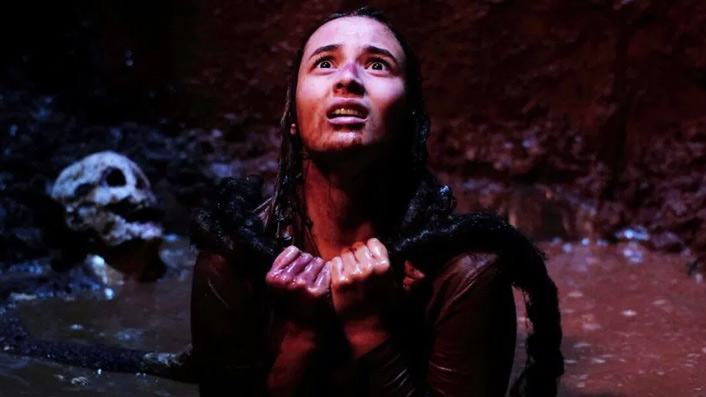 Watch on Netflix
When he's not making confronting actioners like Headshot and The Night Comes For Us, Indonesian auteur Timo Tjahjanto is doling out effectively OTT horror projects like this one, which sees a young woman Ray Sahetapy) battling demonic forces after learning her estranged father sold her soul to the devil. If you can imagine Evil Dead 2 but Indo, you're on the right track.
---
This guide is regularly updated to reflect changes in Netflix's catalogue. For a list of capsule reviews that have been removed from this page because they are no longer available on the platform, visit here.