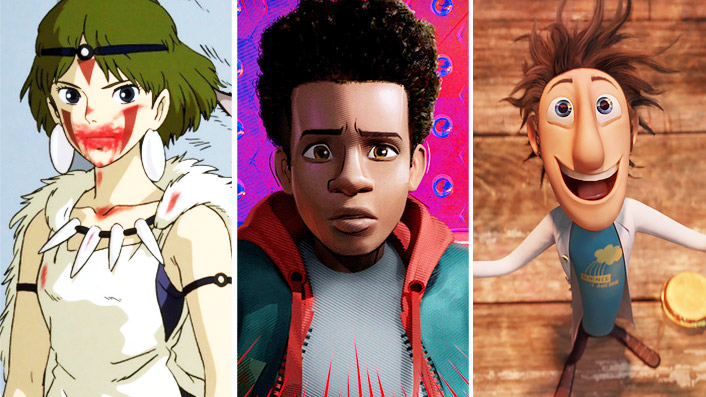 The 25 best animated movies on Netflix Australia

---
Whether they're made up of hand-drawn cels, pixels or good ol' modelling clay, Netflix's finest animated movies will give you a whole new appreciation for the medium. We've collected together 25 of the best, with something for animation fans both young and old.
See also
* All new movies & series on Netflix
* All new streaming movies & series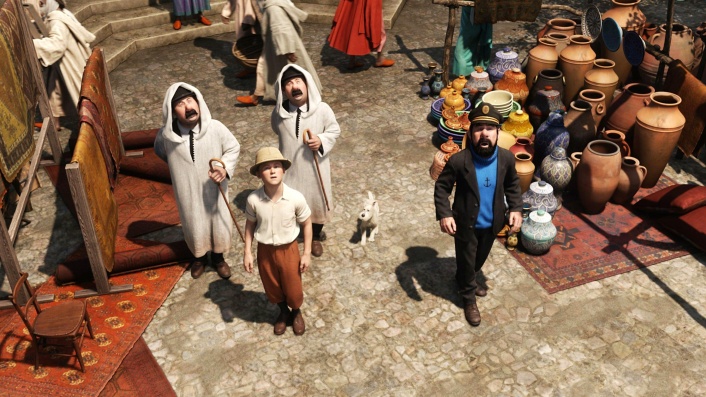 Watch on Netflix
Steven Spielberg and Peter Jackson make a fine pair of collaborators—kinda like their film's camaraderie between explorer Tintin and hapless Captain Haddock. Hergé's globe-trotting comics are brought to life via sophisticated motion-capture tech, and whether it works as a convincing facsimile of reality or not is pretty irrelevant (it mostly does). What's important here are the giddy chase sequences and fight choreography, the sense of wonder that brings to mind an Indiana Jones animated adventure.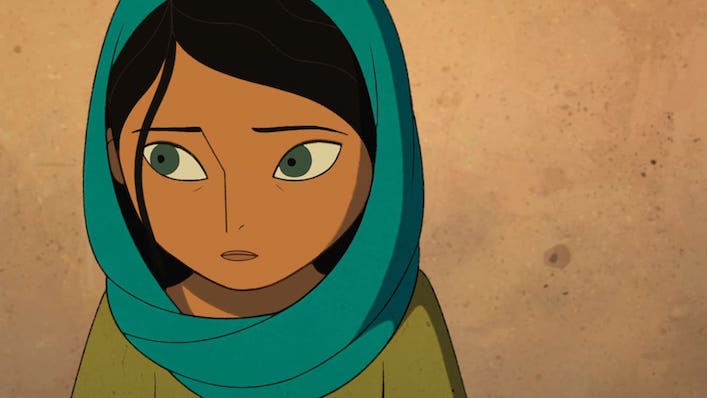 Watch on Netflix
Cartoon Saloon have made a name for themselves with intricate, profound animated stories of Irish folklore—you might've been dazzled by The Secret of Kells and Wolfwalkers, but missed this understated Kabul-set drama. Definitely not one to watch with fidgety kids, The Breadwinner is instead a sobering story of a young girl forced into disguise to provide for her family under Taliban rule. It's a more topical watch than ever these days, but not without its moments of playfulness and grace.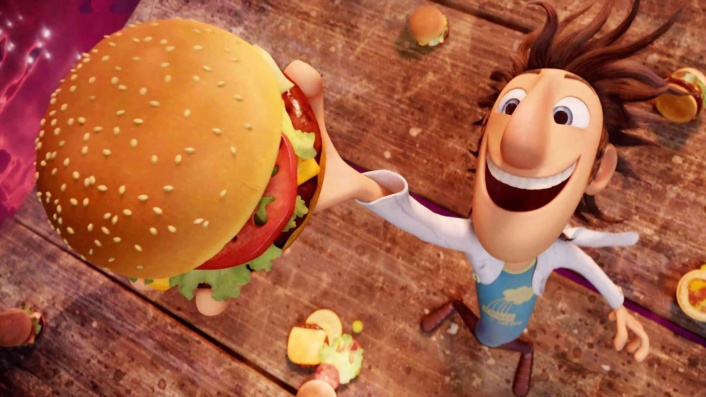 Watch on Netflix
Hallelujah it's raining food, in this high-energy comedy based on a beloved 1970s children's book. It's made by the guys behind The Lego Movie and 21 Jump Street, so it's naturally packed with jokes, delivered by a voice cast of comedy pros Bill Hader, Anna Faris, Bruce Campbell and Mr T as a hysterically macho cop. Plus there's a great gag deconstructing that dumb trope where a nerdy girl takes off her glasses and lets down her hair and she's instantly hot.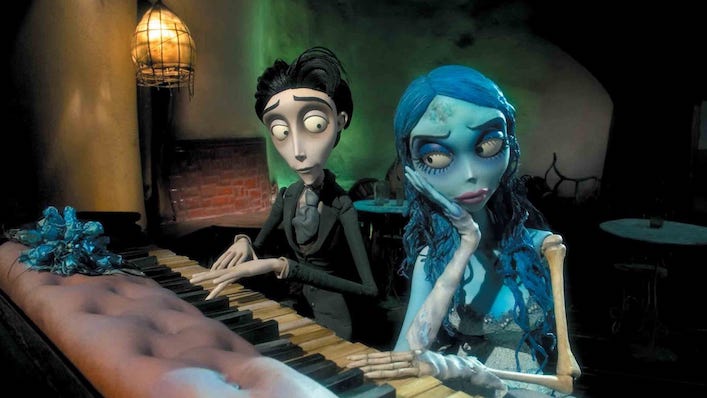 Watch on Netflix
Stick-thin, pale-faced Johnny Depp and Helena Bonham-Carter? Singing Danny Elfman music and twirling their way through a gothic stop-motion world? It's gotta be a Tim Burton joint, actually the first animated feature he ever directed after producing the similarly ooky Nightmare Before Christmas and James and the Giant Peach. Corpse Bride is a labour of love, and it blends together the macabre and the merry in a way even skittish younger audiences can appreciate.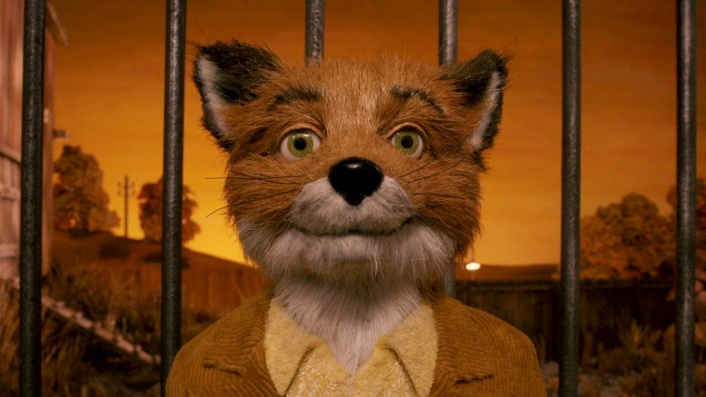 Watch on Netflix
Roald Dahl's story of anthropomorphised woodland critters sticking it to the man is rendered in gorgeous, scrappy stop-motion detail by Wes Anderson. There aren't too many other movies on this list that make you so keenly feel the character's wiry textures—or their hunger for cider and roast chicken. With an all-star cast of A-listers and Anderson regulars (Clooney, Streep, Murray, DeFoe, Schwartzman, Wilson, etc.), it's a cussin' great film.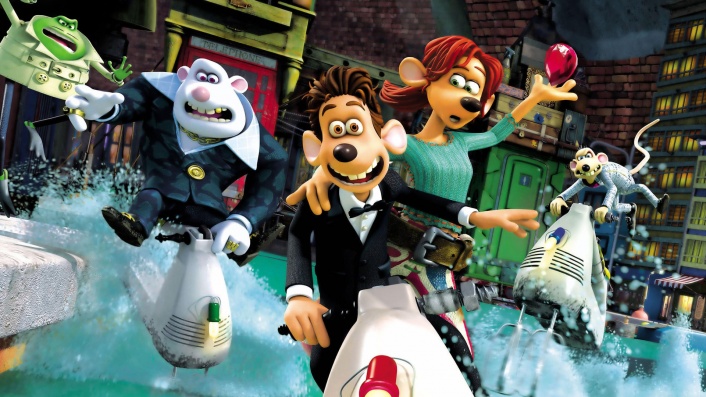 Watch on Netflix
Hugh Jackman voices Roddy, a spoiled pet rat who gets flushed down the toilet to the shanty city of Ratropolis, in one of Aardman's less loved feature films. It's frankly pretty gross, with singing choirs of CGI slugs and Ian McKellen as an evil toad overlord. But that's probably why kids (and overgrown kids) will enjoy it so much; it's like Toy Story but with more poop jokes!

Watch on Netflix
The first of many Ghibli favourites on this list, Howl's Moving Castle can be confusing, romantic, sweet and powerful all at once—a heady animated adaptation of Diana Wynne Jones' fantasy novel. When teen milliner Sophie (Emily Mortimer) is bewitched into an elderly woman, she joins the strange found family of the sorcerer Howl (Christian Bale). The movie's strong anti-war sentiments and message of compassion make it Miyazaki's favourite of his own creations.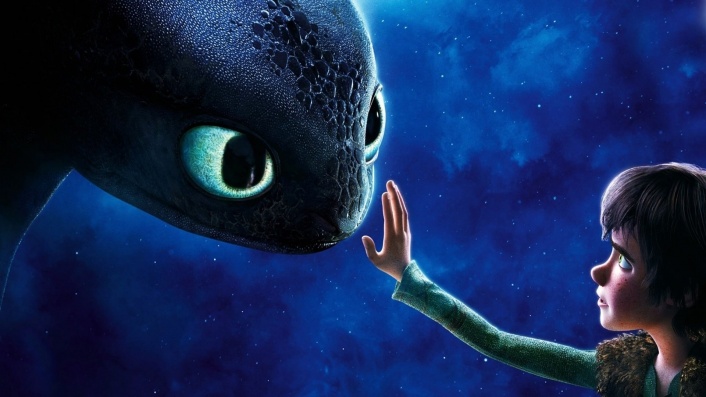 Watch on Netflix
Nerdy viking Hiccup (Jay Baruchel) must kill a dragon to prove that he's a real warrior—but what's he meant to do, when he can't bring himself to take down the rare and cuddly one he captures? This fantasy-adventure flick has spawned a bunch of sequels and spin-off TV series, and it's not hard to see why: the injured dragon Toothless is a sleek triumph of character design, and young dreamers will quickly get caught up in How To Train Your Dragon's sprawling world-building. Plus that orchestral score slaps.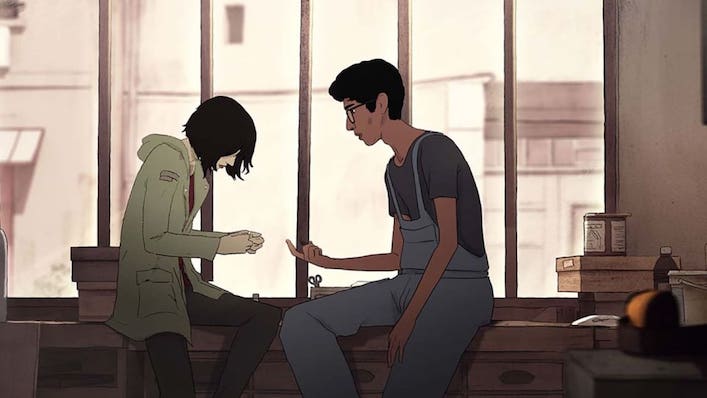 Watch on Netflix
Watch this one when you're feeling disconnected. I Lost My Body is a detailed and hypnotic French-language film, following both lonely youth Naoufel and his severed hand as it scurries across Paris trying to find its way back to him. The hand's miniature-sized battles with pigeons are just as absorbing as the romantic and human drama Naoufel faces. It all culminates in a wise ending, questioning where our memories and identity lie.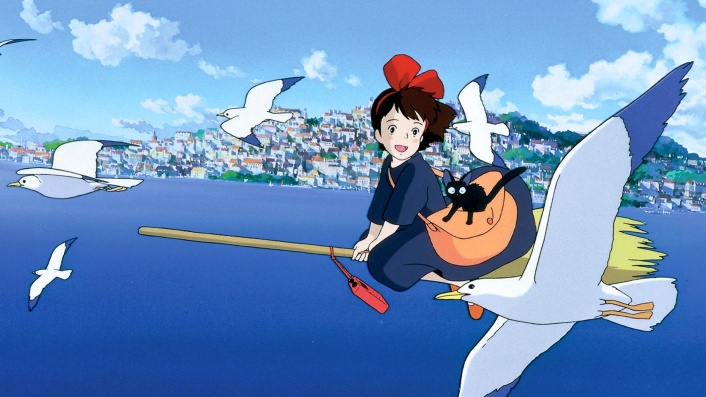 Watch on Netflix
There's something utopian about Kiki's Delivery Service: its meditative pace, scenes of Kiki taking to the skies on her broomstick in search of her own life, all that drool-worthy bread baking and cloud-watching…This 1989 fantasy is a damn salve, all about a young witch and her talking cat settling down in a small seaside town. Kirsten Dunst is a force of optimism as the voice of Kiki in the English dub, if you're not a fan of subtitles.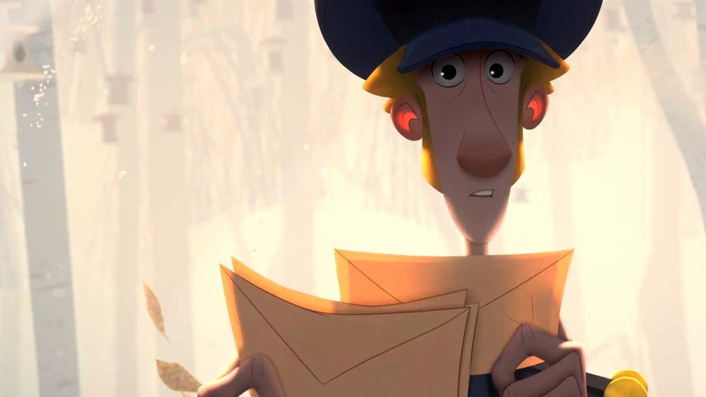 Watch on Netflix
It takes a while—sometimes generations—for new films to be inducted into our homes as Christmas traditions. Klaus definitely deserves to creep into your holiday movie rotation quick-smart: with traditionally-animated, powdery visual style, it tells an alternative Santa Claus origin story with bundles of heart and humour. Jason Schwartzmann voices a miserly postman working with an even-more-miserly toymaker (J.K. Simmons) to bring a frosty, broken town back together again.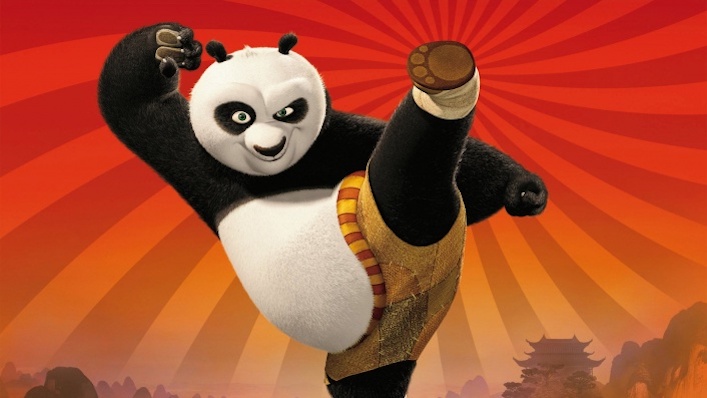 Watch on Netflix
Starring Jack Black as its does-what-it-says-on-the-tin title character, this Dreamworks family film could've been a lazy animated endeavour. Instead, it's got exciting martial arts sequences, ambitious visual style and emotional storytelling to get Pixar quivering with envy. The all-star voice cast includes Dustin Hoffman, Angelina Jolie, Jackie Chan, Lucy Liu, Seth Rogen, Ian McShane and James Hong as the protagonist's duck dad (it's explained in one of the sequels, idk).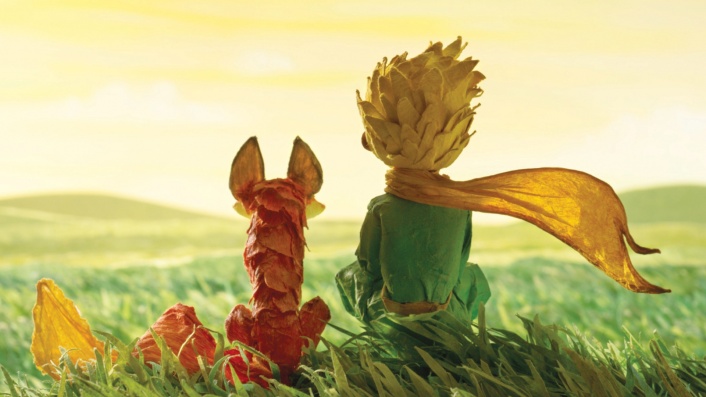 Watch on Netflix
A singular combination of existential post-war philosophy and childlike whimsy, Antoine de Saint-Exupéry's novella Le Petit Prince could only come out of France. This adaptation surprisingly keeps most of that profound imagination, necessarily broadening a simple story for Netflix's bigger audience while nicely blending CG and stop-motion styles. Jeff Bridges and Claire Foy voice an elderly aviator and his young companion, as they dream about an unusual boy living alone on an asteroid.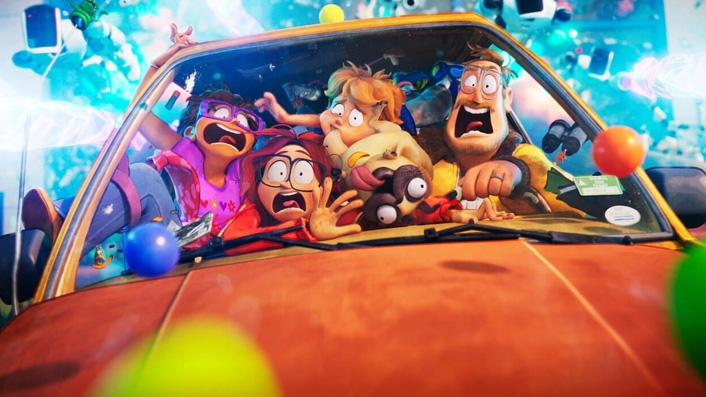 Watch on Netflix
This springy family story manages to make fun of our screen-obsessed culture without devolving into Black Mirror old-man-yells-at-cloud negativity. Wannabe filmmaker Katie (Abbi Jacobson) has to work with her dysfunctional fam to save the world, when an out-of-control algorithm (Olivia Colman) decides that humans just aren't user-friendly enough.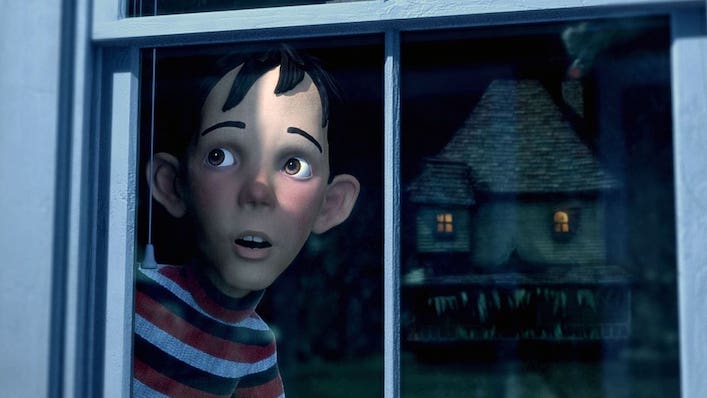 Watch on Netflix
Rick and Morty co-creator Dan Harmon is one of the writers on this genuinely scary haunted house story—technically it's fun for the whole family, but even as an adult I'm fairly spooked by some of its animated set-pieces. Perfect for a Halloween sleepover or gently spooky movie marathon, Monster House follows a trio of suburban kids who suspect the shambling old home across the street is not only alive, but hungry to eat intruding neighbours.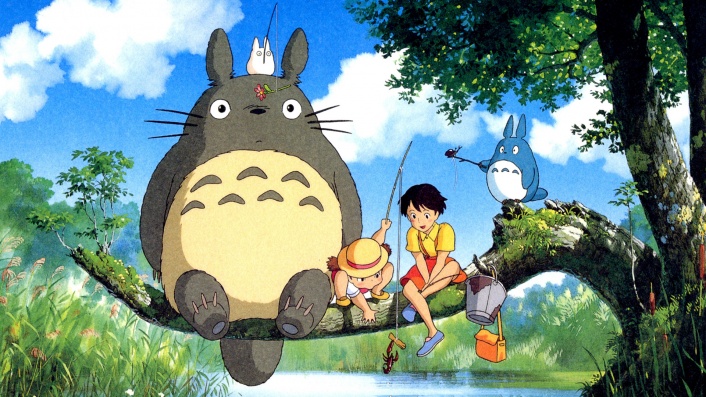 Watch on Netflix
One of the first major Ghibli films to break out in the West, My Neighbor Totoro is deceptively melancholy. Your kids might watch and appreciate the cuddly, mystical spirits that Satsuki and Mei encounter from their rural home. But for grown viewers, this is a wistful window back into childhood, that fleeting period before we're wise enough to grasp the meaning of illness, war, adulthood. I just wanna ride the Catbus back to adolescence, man.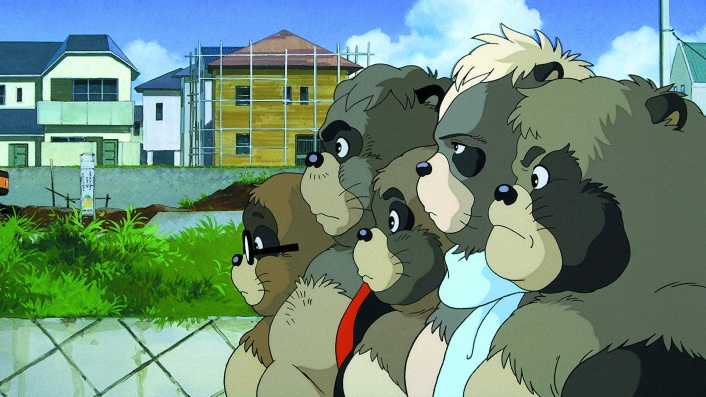 Watch on Netflix
If you already love My Neighbor Totoro and want to delve even deeper into the folklore of Japanese yōkai, Pom Poko should be your next stop. It follows a community of tanuki, mystical raccoon dogs who use mischievous magical disguises to protect their forest home from environmental devastation. The only time you might tear up and commit to anti-deforestation activism, in between scenes of lazy lil beasts gliding around via their shape-shifting furry testicle pouches.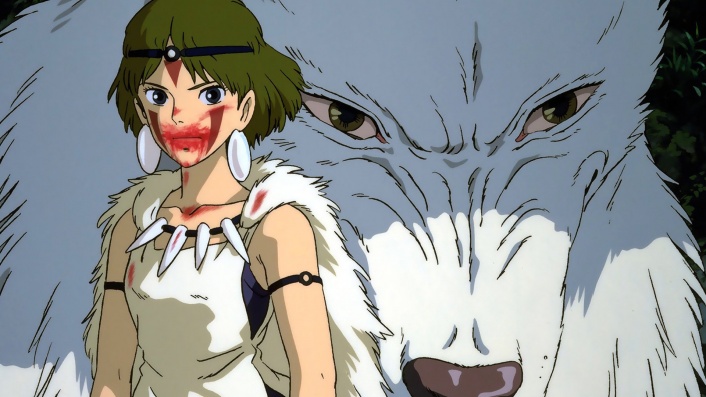 Watch on Netflix
Probably the most gnarly and action-packed Ghibli offering, Princess Mononoke still has the same wistful scenes and compassionate environmental message of the studio's most child-friendly films. In the English dub, Billy Crudup sensitively voices the cursed prince Ashitaka, caught between the industrial might of man and the ancient needs of the forest, as represented by feral warrior San (Claire Danes).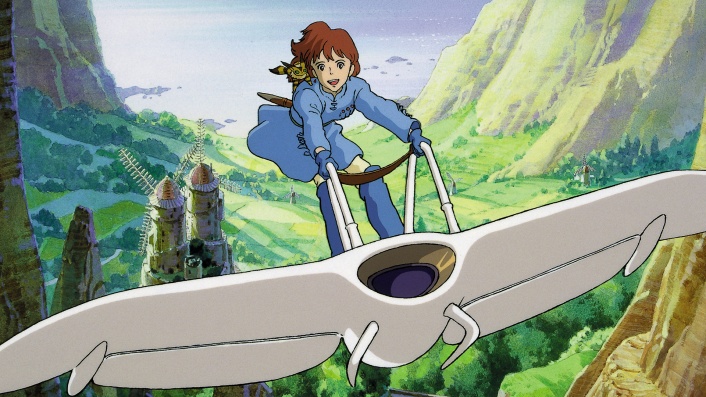 Watch on Netflix
Nausicaä is like a squishy and hopeful anime version of Mad Max, with a fierce female protagonist who can communicate with (seemingly) destructive giant mutant insects. Your own young eco-warriors will be swept up in the worldbuilding and urgent story, where even the most gutting 'hope is lost' ending can be reversed with a little magic and ancient prophecy.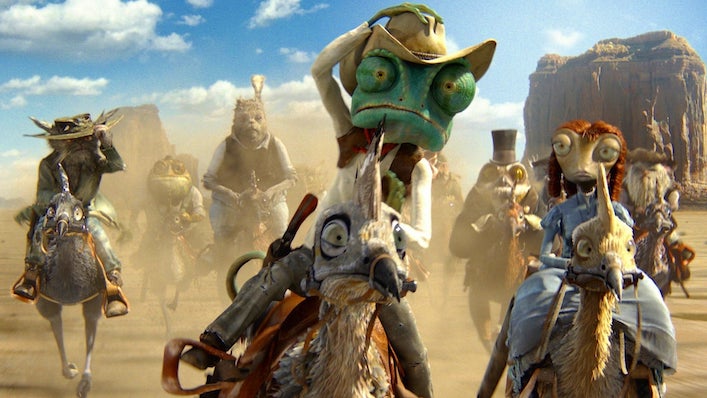 Watch on Netflix
A little bleak and idiosyncratic, Rango uses a similar fish-out-of-water format as kids movie fare like Shark Tale, Flushed Away (above), so on and so forth. But with a sun-bleached Western setting, Gore Verbinski's computer-animated oddity distinguishes itself. Actors like Johnny Depp, Isla Fisher, and a terrifying Bill Nighy appeared on a rudimentary set to act out their gangly character's lines in person before that footage inspired animators, and it comes across in the film's rangy physical comedy.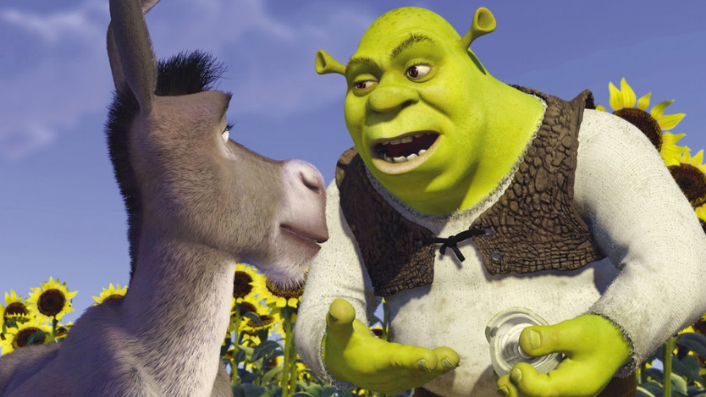 Watch on Netflix
Twenty years down the line, it's hard to determine where a great, subversive kids film ended and where an evergreen meme began. Sure, Shrek kickstarted a now-tiring trend of family cinema that pandered to the paying parents in the audience, with witty pop culture and adult references that would only increase in the (also hilarious) second film. But it still has surprising heart, telling its story of self-acceptance over beauty with humour and integrity. Shrek is love, Shrek is life.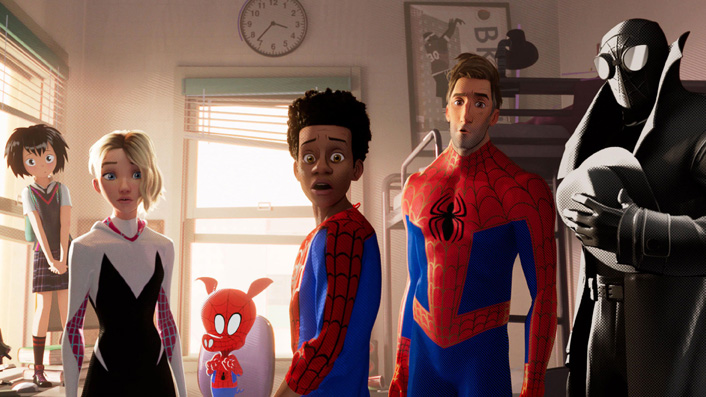 Watch on Netflix
So many Spider-Mans, so little time. Just when audiences were beginning to feel a little fatigued with countless Peter Parker origin stories, this imaginative and expansive Sony animated film flipped the very concept of the character's multi-textuality into its own killer superhero movie. Clumsy teen Miles Morales is our main focus, but the elastic storytelling includes many more incarnations, like a schlubby Peter B. Parker and Nicolas Cage as the slightly ridiculous Spider-Man Noir.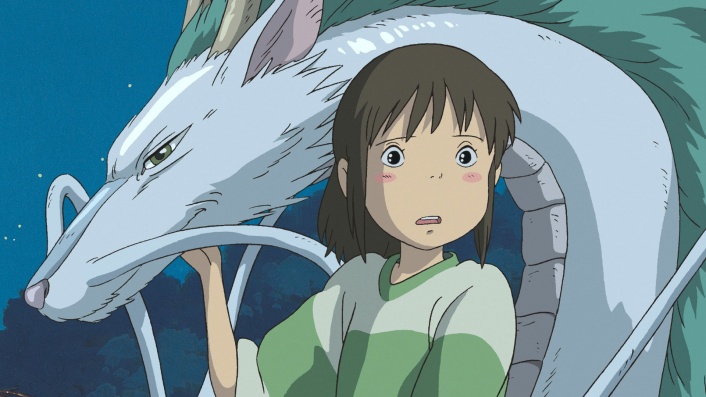 Watch on Netflix
Okay, our Ghibli fan-fest has come to an end, we'll move on—after recommending this, the most broadly loved and Academy-Award celebrated film from the Studio. It's still, shockingly, the first and only hand-drawn and foreign-language film to win Best Animated Feature, maybe because it feels like the most distinctly 'Japanese' Ghibli film to make it big? In any case, Chihiro's journey, from seeing her parents enchanted into pigs to dealings with witches, river spirits, and dragons, is endlessly bewitching and detailed.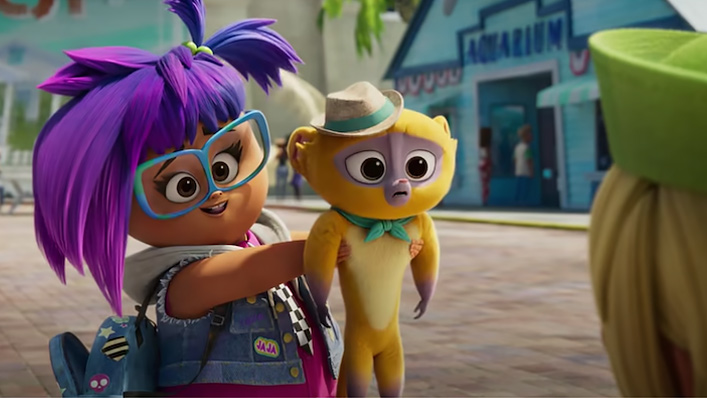 Watch on Netflix
There's music all over this Sony family adventure; from Hamilton creator Lin Manuel Miranda's bright, Latin-inspired score, to the kinetic look of all our animated scenery and characters. Miranda voices a talented busking kinkajou forced to travel with an annoying little girl, all in a bid to deliver his late owner's last song. It might borrow heavily from Pixar's musical history of making viewers weep in Coco and Toy Story 2, but Vivo also has some new moves and tunes of its own.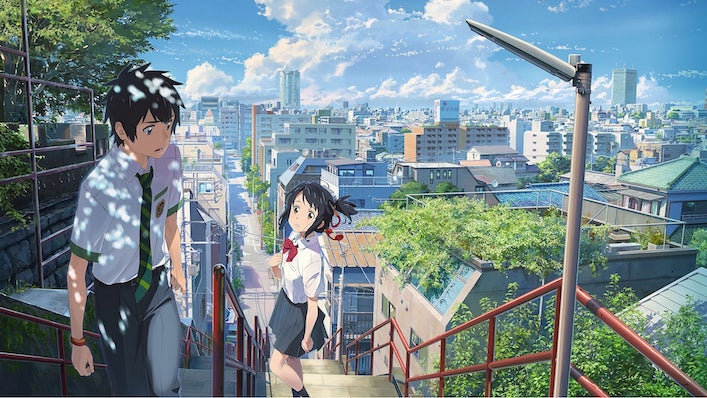 Watch on Netflix
It's hard to overstate how much of a sensation this romance anime was upon release. In Japan, it beat Star Wars, Pixar, and the mighty Shin Godzilla himself to top the box office for a record-breaking 12 weeks, and international audiences seem to have fallen deeply in love, too. Taki and Mitsuha are two 17-year-old students who swap bodies; at first they're purely shocked and titillated, but after a while, they begin to have feelings for the mysterious other whose life they're forced to experience.