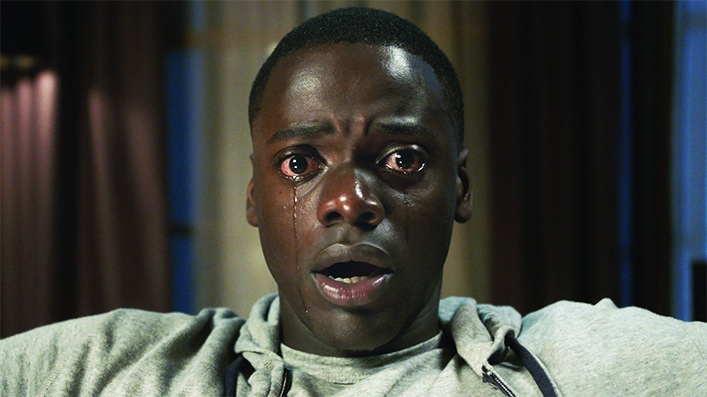 The 10 best horror directors of the past decade, from Jordan Peele to Jennifer Kent

---
The last decade has seen an influx of fascinating new voices in horror cinema. Critic Sarah Ward picks the 10 very best – including Ari Aster (Hereditary, Midsommar), Jordan Peele (Get Out, Us) and Jennifer Kent (The Babadook, The Nightingale).
When the new millennium arrived, it brought with it a fresh batch of unnerving cinematic voices. An array of exciting filmmakers have kept the horror genre thriving – from James Wan to Eli Roth, Adam Wingard, Ben Wheatley, Jeremy Saulnier, Karyn Kusama and the Soska Sisters.
In their footsteps, plenty have followed. Across this century's second decade, horror hasn't just maintained its place on the big screen – it has reclaimed it. All things fear-inducing and frightening never left cinemas, of course, but after struggling to do big box office business, the genre is now attracting audiences to theatres again in droves.
Some of the credit for that goes to filmmakers such as Andy Muschietti and Fede Alvarez, who took on existing properties such as Stephen King's IT and Sam Raimi's Evil Dead. Horror's prominence over the last decade runs much deeper, however. We've selected the 10 best new horror directors who have arrived in the last decade – and, hopefully, will make many more unsettling movies to come.
Sign up for Flicks updates
Jennifer Kent
When she turned a pop-up book into a source of scares, Jennifer Kent became one of the most exciting names in the horror business, with the Australian director making a killer debut with The Babadook. That she backed it up so convincingly with a film that's even more terrifying, but in a completely different way, speaks volumes about her talents. While it can be called everything from an Aussie gothic western to a vengeance-fuelled trek through colonial oppression, Kent's second feature The Nightingale is indeed a horror movie.
Jordan Peele
Just a few short years ago, Jordan Peele was best known for his sketch comedy series with Keegan-Michael Key. Now, he's one of America's foremost horror directors – and foremost talents at interrogating the state of the US today, especially where race is concerned, through a horror lens. Get Out deservedly earned him an Oscar for best original screenplay, as well as best director and best picture nominations. While this year's Us mightn't receive the same accolades, it's an equally impressive and disquieting dissection of the state of his nation.
Ari Aster
Horror films are works of extreme calculation, endeavouring to wring every reaction they can out of their audience; however Ari Aster's two films have taken that idea to another level. As meticulous and precise a director as there currently is working in the genre, his features to date have demonstrated an intense understanding of aesthetics and atmosphere. And, though Hereditary and Midsommar have their commonalities – families, secrets, cults, creepiness and the like – they're each as individualistic as they are exceptional.
Julia Ducournau
Its faint-inducing tendencies may have been overstated — when it premiered, reports abounded of not just walkouts but — but the utter ferocity of Raw can't be denied. French writer/director Julia Ducournau doesn't hold back in her coming-of-age cannibal film about a fresh university arrival (Garance Marillier), the cravings she develops at veterinary school and the bloody rampage that follows. The first-time filmmaker also demonstrates a ravenous appetite for immersive visual storytelling, and for making her sensory, splatter-filled story relatable.
Ana Lily Amirpour
When you call your debut feature an "Iranian vampire spaghetti western", it's going to attract attention. Supremely stylish and moody, A Girl Walks Home Alone at Night lived up to its promise and then some, all while establishing Ana Lily Amirpour as a filmmaker with plenty herself. While The Bad Batch took her into black-comedy thrills with lesser success, Amirpour has continued to make an impact across television, adding episodes of Legion, Castle Rock and The Twilight Zone to her resume. The latter, starring Steven Yeun, drips with unease.
Veronika Franz and Severin Fiala
Trust is a slippery concept, as Veronika Franz and Severin Fiala's exactingly perturbing Goodnight Mommy shows. The film's nine-year-old twins (Lukas and Elias Schwarz) don't know if they can trust their mother (Susanne Wuest) when she arrives home sporting facial bandages after cosmetic surgery, and the movie's viewers don't know what they can trust either. The result is a chillingly effective film – and it wasn't a one-off. As well as making an imprint with their contribution to The Field Guide to Evil, the writer-director duo also made a splash with their English-language debut The Lodge.
Robert Eggers
Like the best horror filmmakers, Robert Eggers puts such a distinctive stamp on his movies that it's impossible to imagine them in any other hands. That's evident in The Witch, which is set in the superstition-heavy climes of 17th-century New England, among a family who've relocated to seek greener pastures, and charts the malevolence that lurks in fears, faith, minds and hearts. Premiering at this year's Cannes Film Festival, and starring Robert Pattinson and Willem Dafoe, The Lighthouse has also earned the same description.
Panos Cosmatos
How does a filmmaker follow-up their surreal and daring sci-fi/horror debut? By amplifying those qualities, then adding Nicolas Cage. Panos Cosmatos' Beyond the Black Rainbow deservedly thrust the Greek-Canadian writer/director to cinephiles' attention. But then came Mandy, pouring its visual and sonic thrills all over the cinema in much the same manner as Cage's Red Miller dowses himself with a bottle of vodka. Equally unnerving and delightful, Cosmatos' second effort follows a revenge-seeking lumberjack seeking revenge on a murderous cult and a gang of demonic bikers. It's as memorable as it sounds.
Yeon Sang-Ho
When Yeon Sang-ho decided to trifle with zombies, the South Korean filmmaker committed himself to the cause. In the same year, he released Train to Busan and Seoul Station. One live-action, following a father and daughter as they navigate the undead on a locomotive; the other animated, showing the chaos further down the line, and acting as a prequel. The former ranks among the recent highlights of a packed genre, while the latter shows ample ingenuity. They're set to be followed by Train to Busan 2.
Justin Benson and Aaron Moorhead
Straddling the line between horror and sci-fi – or just diving deep into the realm better characterised as genre filmmaking – Justin Benson and Aaron Moorhead have three standout features to their name: Resolution, Spring and The Endless. The first finds ample twists and chills as a man tries to save his drug-addicted friend in a remote cabin. The second combines romance and body horror when an American in Europe falls in love. The third not only dives headfirst into creepy cult life, but loops back on the filmmaking duo's career in smart and supremely satisfying fashion.