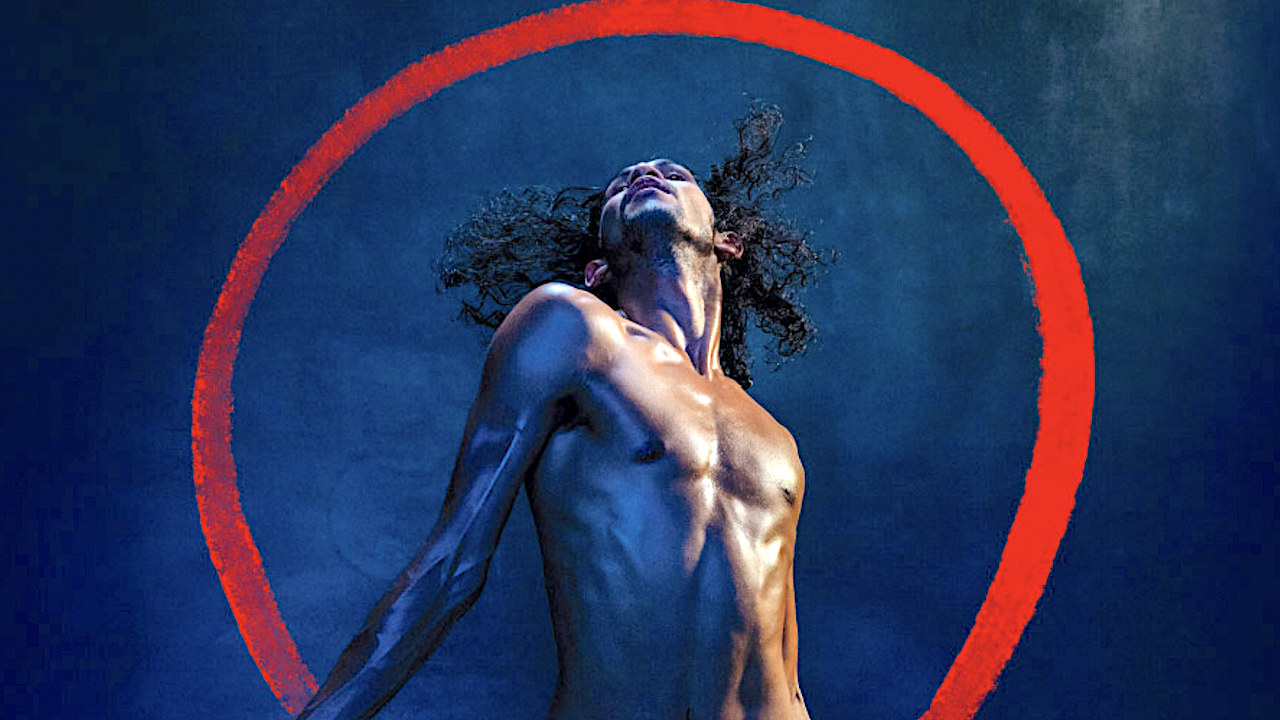 The 10 best Australian films of 2021

---
When 2021 reached its midway point, the year had already been fantastic for Australian cinema. That hasn't changed now that 2022 is almost here. Picture palaces around the country might've weathered closures but, along with streaming queues, they've still screened a strong list of exceptional local fare this year.
The absolute best Australian movie of the year was shot overseas, while the next best pondered one of the darkest chapters in our recent history. Other highlights took the factual route, with 2021 particularly stellar for homegrown documentaries.
The cinematic class of 2021 has certainly been eclectic—and excellent. Here are our ten picks for this year's top Aussie films.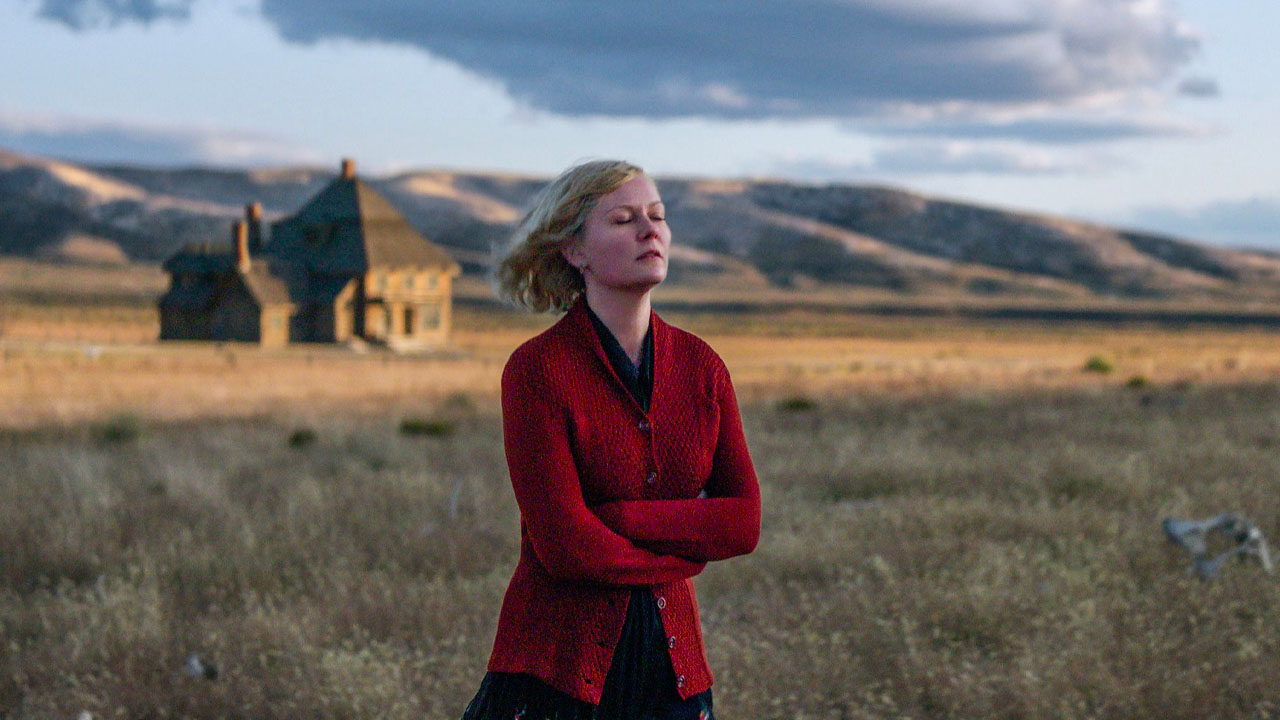 Thanks to funding, Australia can claim the best film of the year—local or otherwise—as our own. Given our penchant for adopting things we love from across the ditch, we probably would've tried to nab Jane Campion's New Zealand-shot The Power of the Dog anyway, just as we've often done with Campion herself.
It's a film anyone would want to attach their name to. As blistering as the Montana sun, and as haunting as the ghost of mentors past, The Power of the Dog entices and enthrals at every turn. Benedict Cumberbatch puts in a career-best turn as a cowboy brimming with macho bravado, yet bitterly aware that he's playing a part and repressing his true self, while Kodi Smit-McPhee and Kirsten Dunst are just as magnificent as taunted newcomers to his family ranch.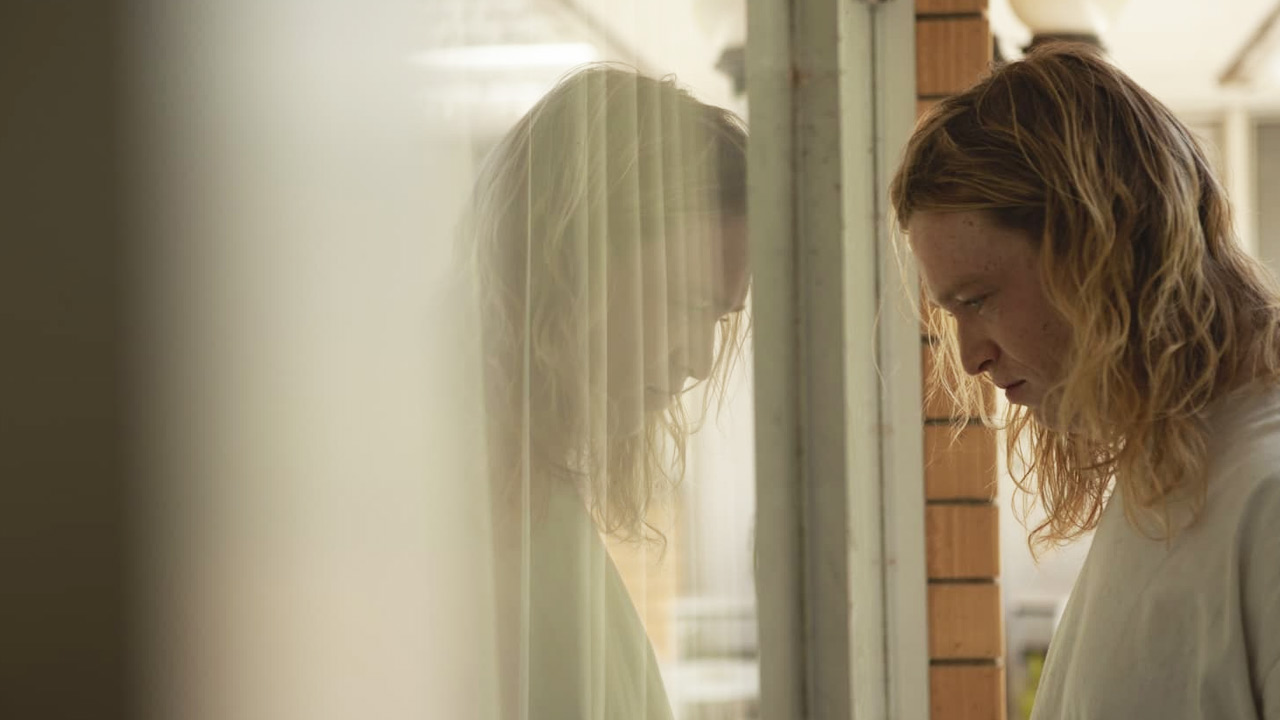 Controversy pre-dated Nitram's arrival on screens both big and small, but it needn't have—director Justin Kurzel and screenwriter Shaun Grant have form with interrogating Australia's difficult history via film. After Snowtown and True History of the Kelly Gang, the pair turned their attention to the events of April 1996 in Port Arthur, exploring the Tasmanian tragedy but steadfastly refusing to depict it.
Nitram is a chilling film; harrowing, grim, distressing, and unsettling all fit, too, as they're meant to. Chronicling the lead up to its namesake's horrendous deeds, it also refuses to trade in easy answers or characterisations. Every choice made by Kurzel fuels a sensitively crafted portrait of the most troubling of subjects, and makes the movie hit like a punch to the gut—the casting of Caleb Landry Jones, Judy Davis, Anthony LaPaglia and Essie Davis, the evocative cinematography, and the jittery score all included.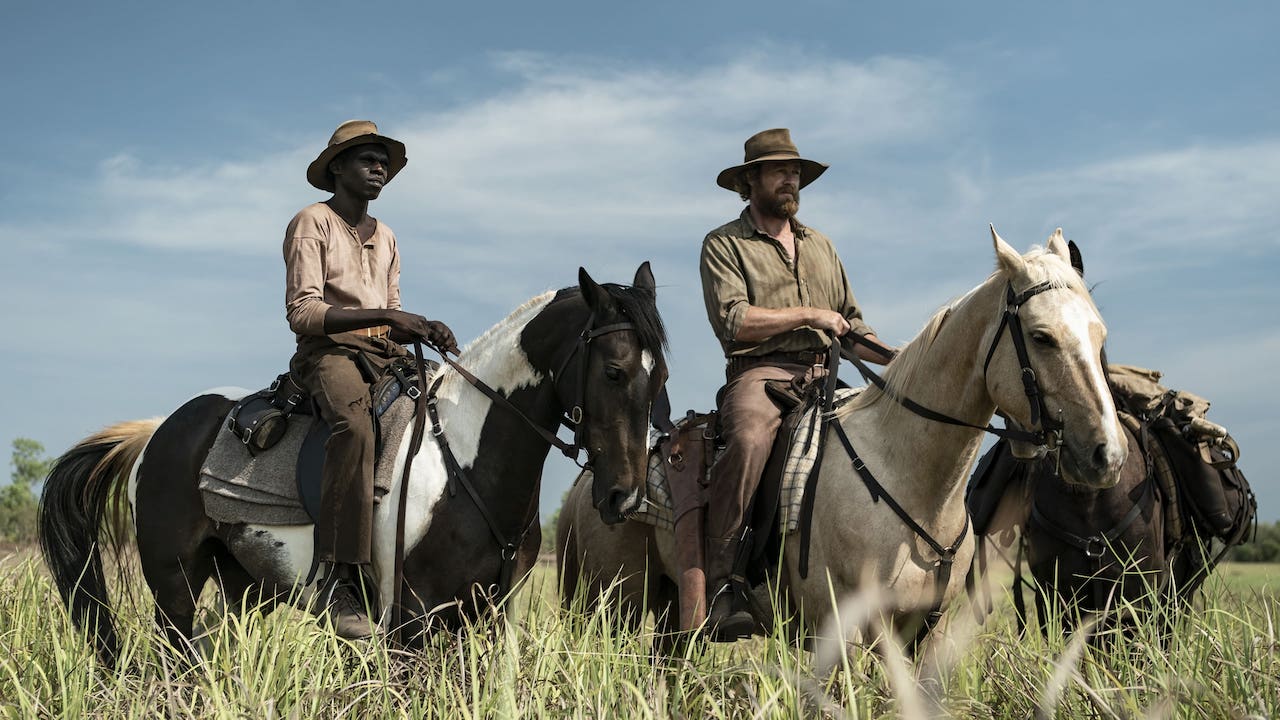 Australia's sun-drenched landscape graces so many of our homegrown films—overseas, it's what Aussie films are stereotypically known for—but all that ochre-hued terrain is never a passive sight. It can't be, given our nation's history: which High Ground delves into, because a searing local movie doesn't have to tell a factual tale to unearth our past atrocities.
Directing his first second feature in almost two decades, following 2001's Yolngu Boy, Stephen Maxwell Johnson starts High Ground with a brutal massacre of Indigenous Australians at police hands. It's a confronting opening; then, this weighty meat-pie western and impassioned exploration of colonialism tracks the bloody aftermath, including years later when survivor Gutjuk (Jacob Junior Nayinggul) is asked to help ex-cop Travis (Simon Baker) quell the violent reprisals.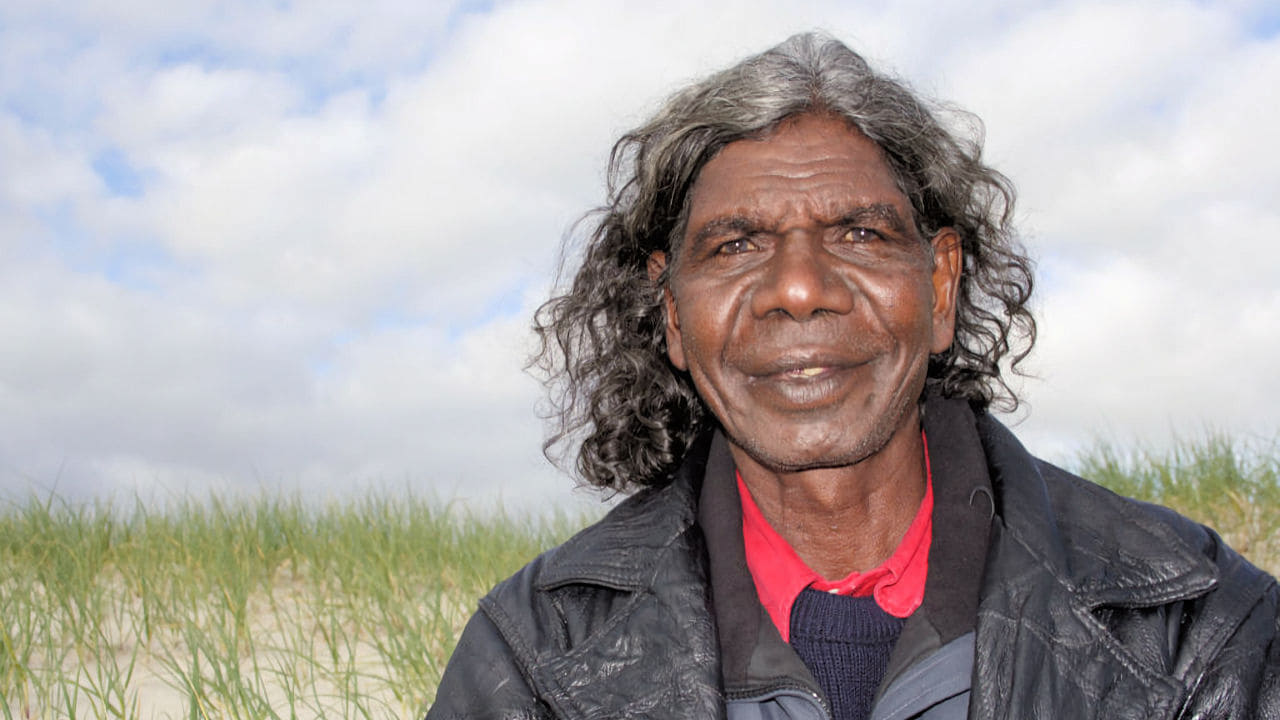 Watching My Name Is Gulpilil earlier in 2021, it felt as if its eponymous figure would live forever—even as Molly Reynolds' affectionate and insightful documentary openly grappled with the fact that that wouldn't prove the case. David Gulpilil Ridjimiraril Dalaithngu will always grace our screens thanks to his extraordinary contributions to Australian cinema over five decades, but rewatching this film now, after his passing, hammers home how much he'll be missed.
A tribute and an unflinching look at his highs and lows, My Name Is Gulpilil is also a tender reckoning with his stage-four lung cancer diagnosis and simply an opportunity to enjoy David's unguarded company. Most importantly, it lets the remarkable Indigenous Australian talent reflect upon his career and achievements in his own words. Odes to Aussie cinema icons don't get any better than this.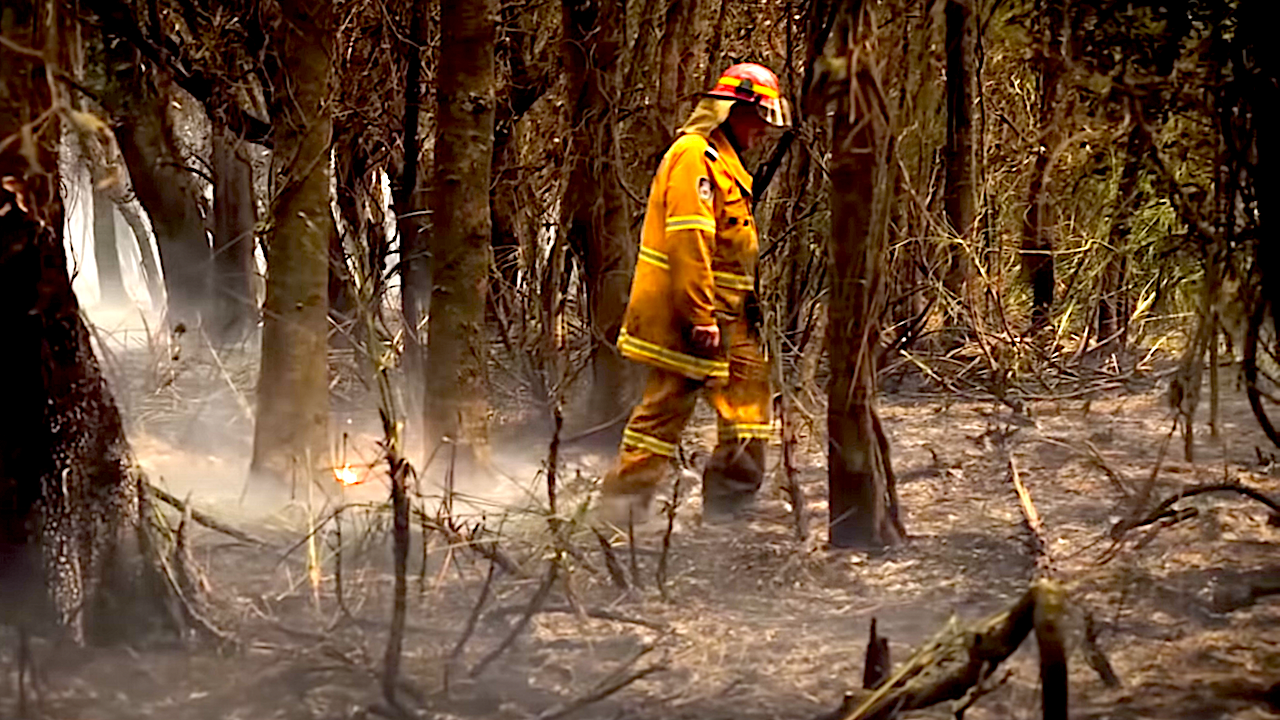 When Australia burned during the Black Summer bushfires of 2019–20, our Prime Minister may as well have fiddled. Perhaps he picked up an instrument when he holidayed in Hawaii? That ire-inducing incident from the nation's very recent history is just one source of anger in Burning, a documentary that can only make its audience fume at the inaction that led to the natural disaster in the first place.
Tracking the situation that helped spark those catastrophic blazes, and the ineptitude when the country was alight, isn't filmmaker Eva Orner's only focus. This is a movie about the climate crisis more broadly, too, and it's just as scorching. As Chasing Asylum also demonstrated, Orner doesn't back down when she has a topic in her sights. The result here is so potent, it's heartbreaking and infuriating in equal measure—not the tremendous doco itself, which is expertly made, but everything it captures and chronicles.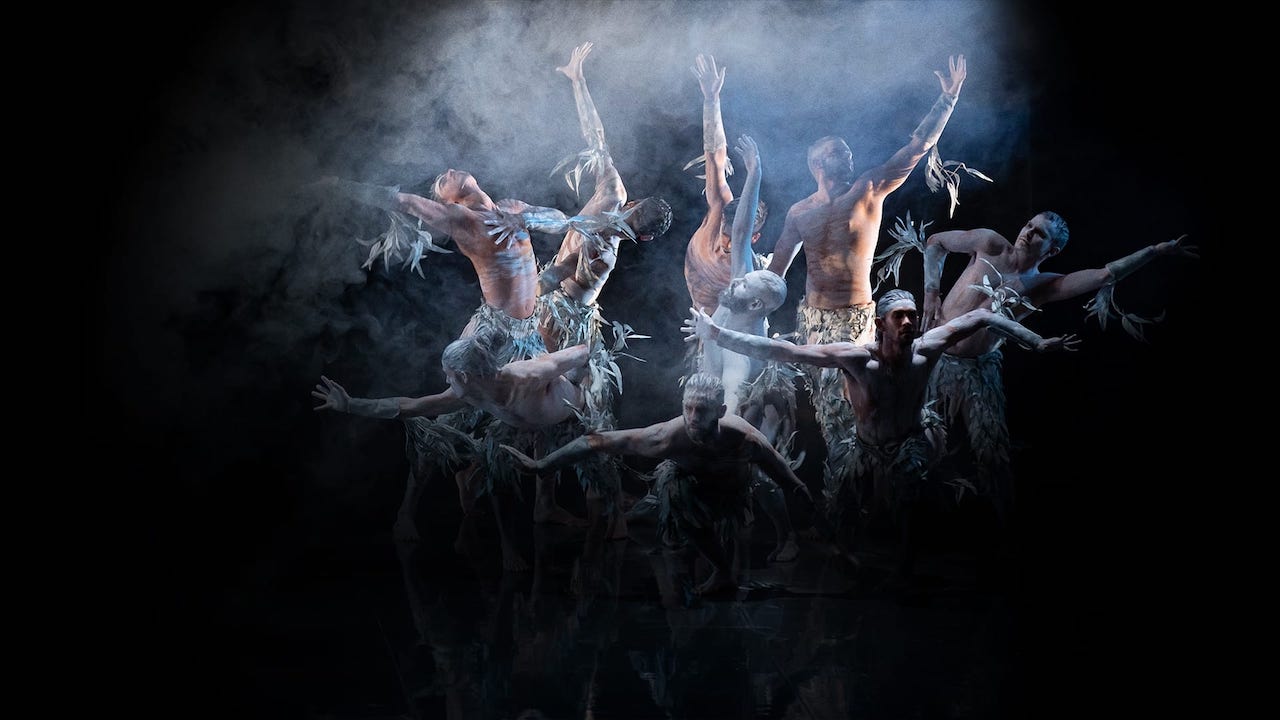 The focus of Firestarter—The Story of Bangarra is right there in the film's name, with this celebratory documentary telling the tale behind powerhouse Australian Indigenous performing arts company Bangarra Dance Theatre. But filmmakers Wayne Blair and Nel Minchin don't simply relay that story: because no account of Bangarra's origins, artistry and achievements could ever be complete without also honouring Stephen, David and Russell Page.
Snippets of Bangarra's productions do indeed grace Firestarter's frames, and they're expectedly glorious. The journey that the Page brothers have taken from suburban Brisbane to making such pivotal contributions to the dance theatre—and to Australian arts in general—is just as powerful. And, so is the film's examination of Bangarra's place in Australia's cultural, social, and political climate at its formation, as it found its feet and now.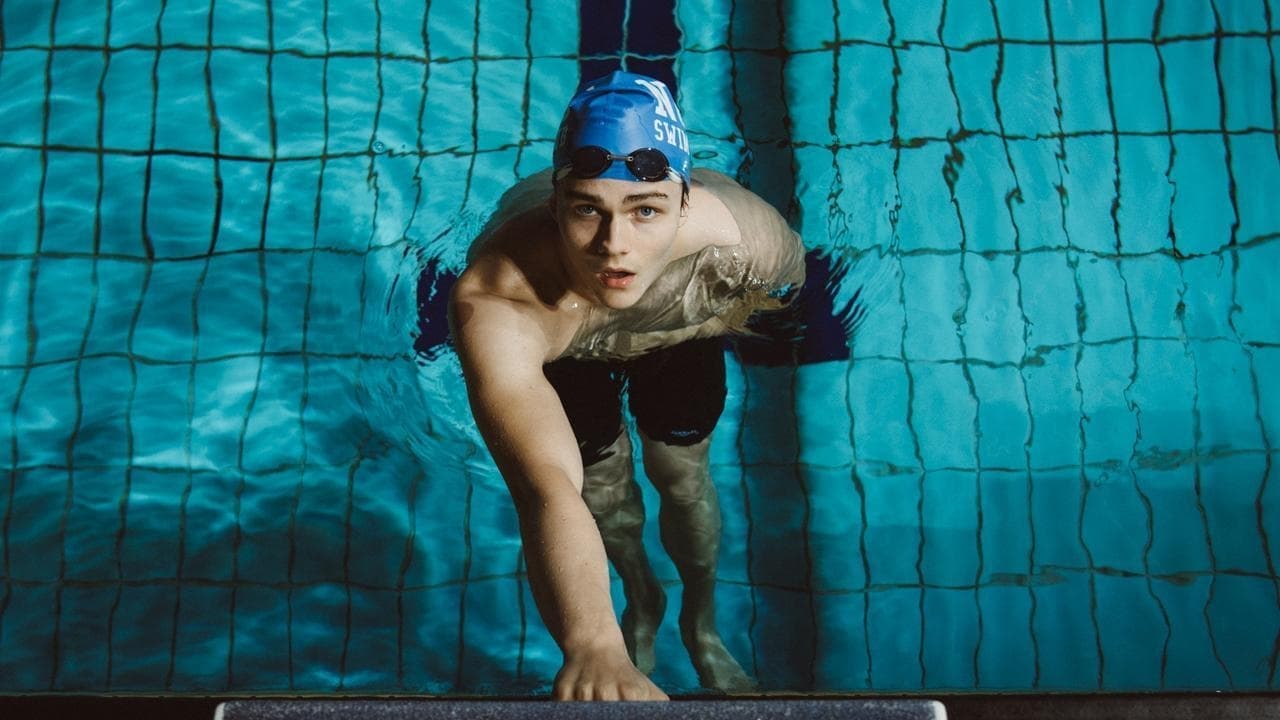 In his first feature credit, Levi Miller was simply "boy fishing". In his second, he was Peter Pan. Now, in Streamline, he plays a teenage swimming prodigy who's usually just called Boy, and is meant to be angling for the big time—who has spent his entire life working towards the Australian squad and then, ideally, the Olympics, in fact—but doesn't want to keep taking on the responsibility, or to grow up.
The catalyst for this adolescent malaise: the release of Boy's father (Jason Isaacs) from prison. Again, Miller splashes in his own slipstream, with the rising talent and Isaacs previously playing the same character in Red Dog: True Blue. Streamline isn't just savvily cast, however; thanks to first-time writer/director Tyson Wade Johnston, it's also a moving contemplation of chasing a dream and running away from yourself in tandem. With shades of blue featuring prominently, befitting all those pools and brooding moods, it's also strikingly shot.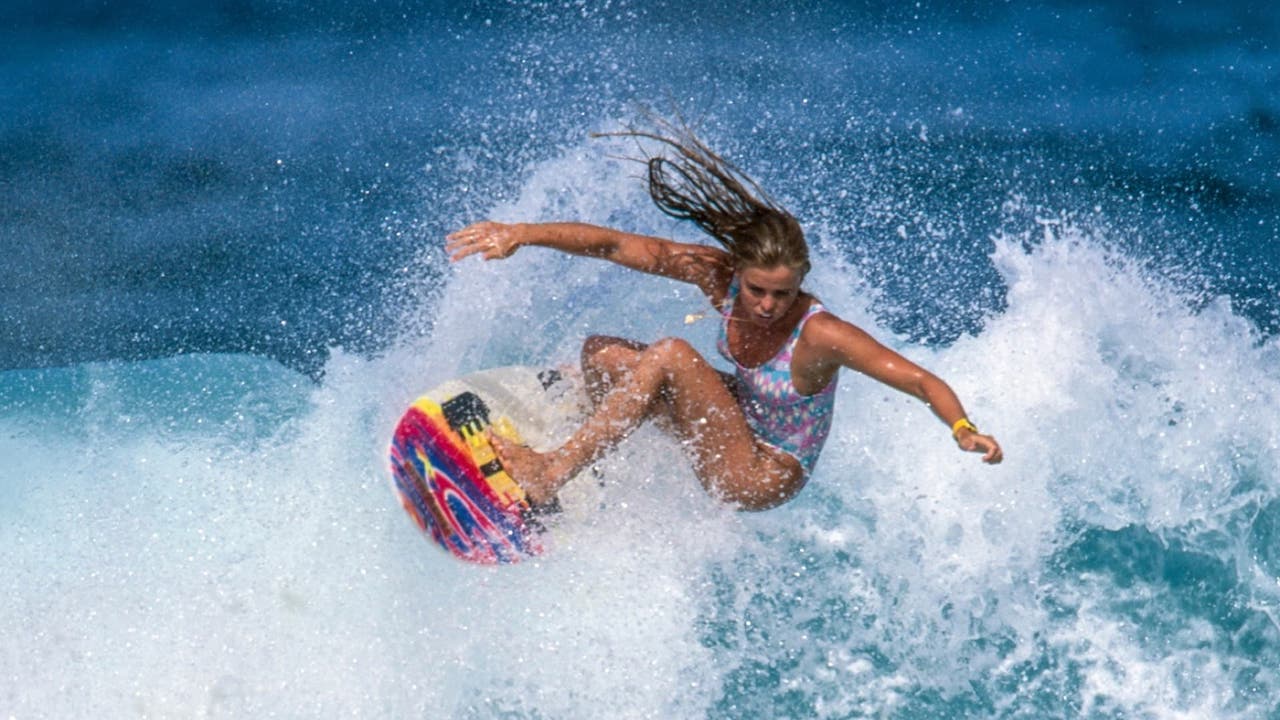 When everyday items are packaged in pink and aimed at women—maddeningly, even pens have been given this treatment—they unsurprisingly come at a premium. The opposite idea has long applied in the sporting world, though. Female athletes can achieve the same feats as men—surf the same oceans, as Girls Can't Surf chronicles—but only receive a fraction of their winnings.
Harking back to the 80s and 90s, when getting the surfing realm to take wave-riding ladies seriously was a dishearteningly impossible task, Girls Can't Surf amasses all the biggest names in the game to chat through the sport's shoddy record of gender inequality. Even if filmmaker Christopher Nelius hadn't amassed a who's who of women's surfing to talk about their experiences with candour and passion, his treasure trove of archival footage of these athletes in action would've said it all, anyway.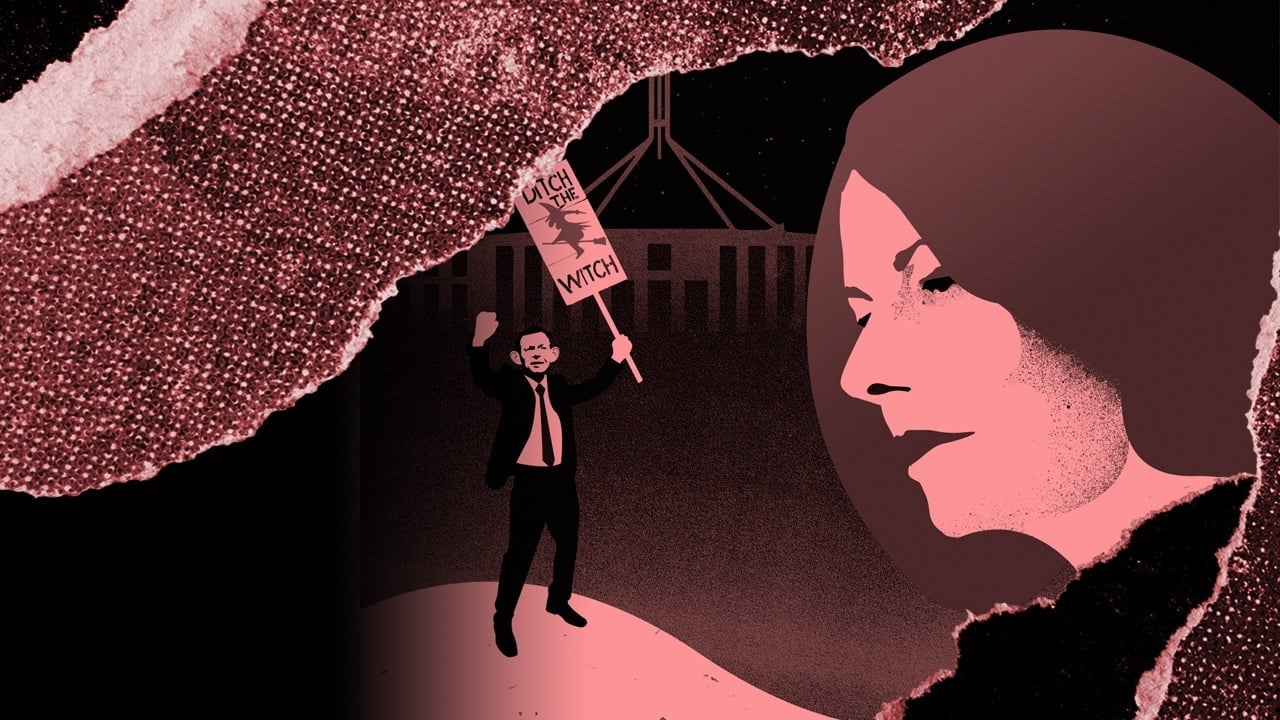 2021 hasn't just been a great year for Australian documentaries; it's been a fantastic year for Aussie docos that rage against blatant wrongs. And, after 2020's Brazen Hussies flew the flag for Aussie women battling societally engrained discrimination based on gender, this year has seen both Girls Can't Surf and Strong Female Lead continue to do the same in a rousing fashion.
As Adam Goodes-focused documentary The Final Quarter also did—but tackling racism rather sexism—Strong Female Lead is comprised solely of media material. Filmmaker Tosca Looby stitches together clips and headlines from Julia Gillard's time as Prime Minister, and tells the tale the press told of her stint in the top job. You don't need to remember the specifics going in to know that the film unfurls an exasperating cavalcade of horrors, all thrust upon Australia's first and only female PM, including by one of her male successors.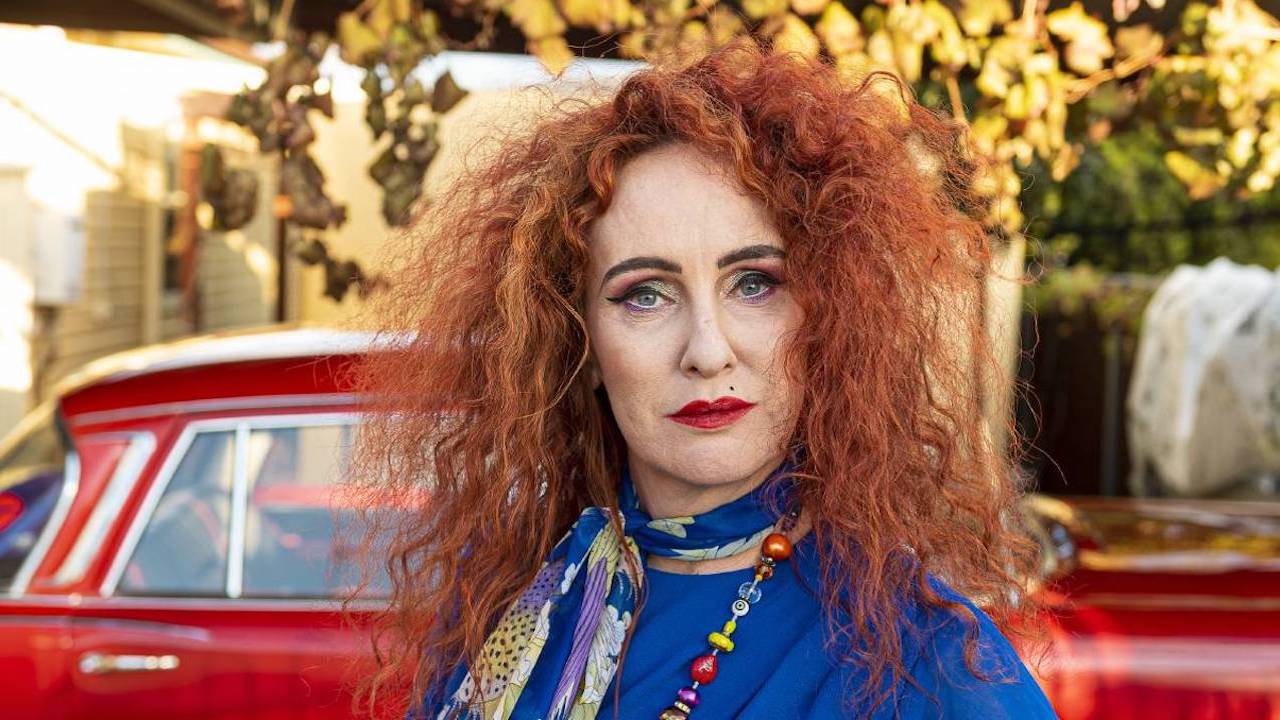 Thanks to I'm Wanita, Australia's self-proclaimed 'queen of honky tonk' might just end up following in her idol Loretta Lynn's footsteps after all. Wanita Bahtiyar's entire country music career was inspired by a love of Lynn, and of Hank Williams, that dates back to her childhood. In Matthew Walker's documentary, Wanita is even seen touring Lynn's ranch. But don't be surprised if someone turns Wanita's own life story into a drama one day, all thanks to this revelatory character study of a doco—gifting the Tamworth-based singer her own Coal Miner's Daughter.
Walker first brought Wanita to the screen in a 2015 short, and now charts her attempt to make one of her dreams come true, with recording in Nashville her ultimate aim. That quest gives the film its spine, but all the gripping colour and detail comes from Wanita either talking through her complicated story from birth to now, or being observed at her best and worst.