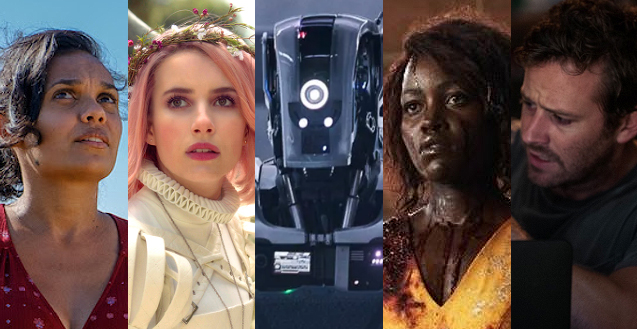 Sundance Film Festival: the best of the fest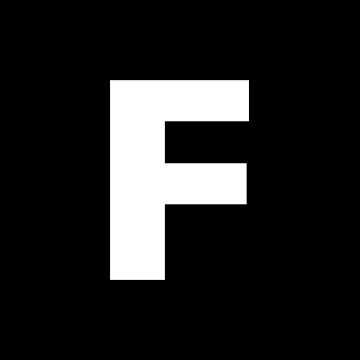 ---
Helen Barlow reports from the Sundance Film Festival with an overview of films that had people talking. Read on, for some titles you'll be sure to add to your must-see list – as well as comments from stars and filmmakers.
On Wednesday, two of the most disparate Aboriginal stories made their way onto Sundance screens. As at the Venice Film Festival where Jennifer Kent's The Nightingale world premiered with an Italian journalist decrying the film's violence at the film's press conference, a Sundance audience member had another strong reaction, suffering something resembling a seizure, which halted the projection amidst frantic calls for medical assistance.
Is such bloodletting necessary to get across the story of the persecution of Aboriginals at the time of the early penal colonies in Van Diemen's Land? At least Kent dishes out the violence all-round as the dastardly lieutenant (played by Sam Claflin) has it in for the convicts as well, most notably the Irish woman who sings like a nightingale (the remarkable Aisling Franciosi) who ultimately exacts her revenge.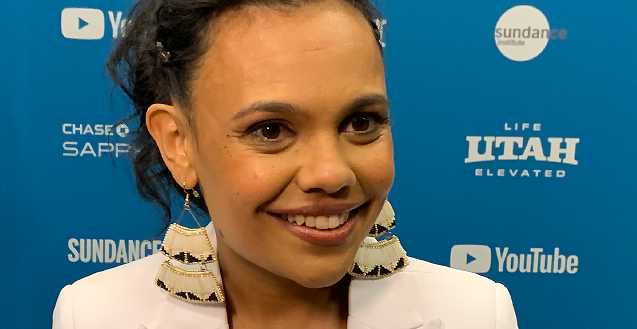 On the other hand, Aboriginal director Wayne Blair opted to make a colourful romantic comedy, Top End Wedding, for his follow-up to The Sapphires. After years of working in television, the irrepressible Miranda Tapsell wasn't going to wait any longer for another feature film to come her way so she co-wrote the film with her fellow acting teacher Joshua Tyler. It was their screenplay that attracted Blair. He then cast Welsh actor Gwilym Lee (Brian May in Bohemian Rhapsody) as the groom and Kerry Fox as Tapsell's boss who initially comes across as a kind of Cruella de Vil but softens as she helps organise the colourful wedding which ultimately takes place on the Tiwi Islands, making it the first film to shoot there.
"I've never worked with Kerry, but I'm a big fan, because of all the work she's done including Shallow Grave," Blair told me on the red carpet before his film's premiere. "So for her to say yes was fantastic. I love her and we've become good friends. She was only up there for a couple of weeks and she loved the country. You know when you have someone who wants to be part of an ensemble and collaborate and also see beautiful places and tell important stories? That's Kerry Fox. As an actor she's got everything, her comic timing was great, but she also has that presence of nature."
I mention the reaction at The Nightingale's Sundance screening, the seizure and how Jennifer Kent's film couldn't be heavier.
"I know."
Why does Blair prefer comedy as an aboriginal director? "Comedy's good healing. That's all I'm saying."
Horror-loving Canadian critic Jason Gerber declared The Lodge his favourite film in Sundance and said how the film's ever-improving star Riley Keough looks less and less like her grandad Elvis. I'm not sure about either of his claims but Keough is not quite herself at the end of the film, which drags in the middle but has a massive pay-off. The premise that a dad (Richard Armitage aka Thorin Oakenshield in the Hobbit movies) would leave his two kids with his girlfriend who they detest and give her a gun to protect them as a snowstorm looms, seems a bit daft.
At least Wounds hurtles along at a fast pace and one imagines that Armie Hammer was keen to stretch his acting range. "People looks so normal on the outside but on the inside it's a nest of worms" his heavy drinking bartender declares.
Australia delivered probably the best-received horror/sci-fi entry, I Am Mother, with high praise going to director Grant Sputore and newcomer Clara Rigaard as a teenage girl who is raised underground by a friendly robot voiced by Rose Byrne and with Luke Hawker wearing the Mother robot suit, which was created by WETA. (The film was shot in Adelaide and New Zealand.) Hilary Swank is a blood-drenched stranger who disrupts their peace. The Hollywood Reporter describes the film as "Mommie Dearest meets Ex Machina."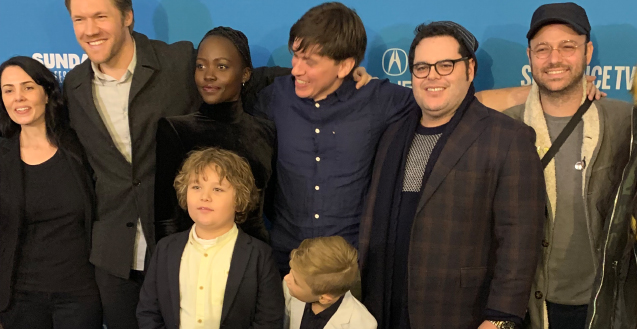 Far less conventional and replete with the f-word is the Aussie gross-out comedy/zombie flick Little Monsters which pairs director Abe Forsythe and Alexander Englund for the second time after 2016's Down Under. This is definitely a step-up into the international arena for both men and Englund proves himself to be a charismatic romantic lead after starting the movie as a dropkick loser. Lupita Nyong'o came directly to Sydney from Black Panther ready to kick some zombie butt as a schoolteacher who must protect her class from the gnawing horde and she finds an unlikely ally in Englund's character.
When British director Ursula Macfarlane's Harvey Weinstein documentary Untouchable was announced for Sundance, audiences were primed for new revelations that might be uncovered. Coming hot on the heels of another British Sundance documentary, Dan Reed's four-hour HBO production, Leaving Neverland, where two men (including Australian choreographer Wade Robson) detail abuse by Michael Jackson in their youth, Untouchable mostly added new voices to the many who have already come forward—without breaking new ground.
Three former Miramax employees offer their recollections though claim they didn't know of Weinstein's activities, while actresses Rosanna Arquette and Paz de la Huerta are particularly outspoken regarding the abuse they suffered from the disgraced Hollywood mogul.
The Swedish documentary Stieg Larsson: The Man Who Played with Fire was particularly strong, revealing the political motivations of the bestselling author, who was above all an activist fighting for democracy and trying to quell the Far Right in Sweden. We can only imagine what Larsson, who died at 50 before the success of his Millennium trilogy (after living mostly on coffee, cigarettes, and junk food) might think of Europe today and director Henrik Georgsson (TV's The Bridge) recognises that his film has become more prescient than he ever imagined.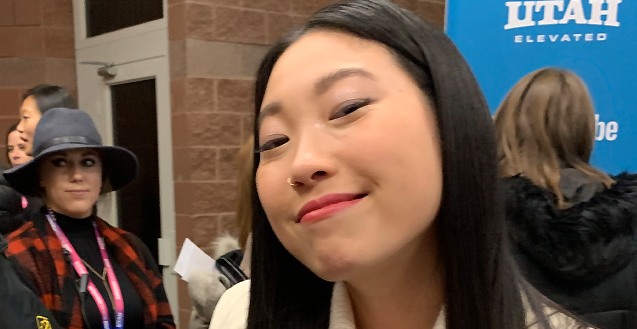 Awkwafina had a Sundance quinella with Lulu Wang's The Farewell, a festival favourite based on the story of Wang's own Chinese grandmother (whose family met to say goodbye and kept her terminal cancer diagnosis from her), and Paradise Hills, a zany movie set in a facility that tries to correct young women's flaws. The latter attracted a stellar female cast including Emma Roberts, Milla Jovovich and Aussie Danielle Macdonald, who was happy to be back in Park City after rising to prominence two years ago with the suburban rapper comedy PattiCake$, which sparked a bidding war.
"I never imagined this might happen," the 27-year-old tells me. "Sundance two years ago kicked off this whole crazy whirlwind and it hasn't slowed down since. It's cool to be back here."
Macdonald has just returned from Australia where she was working on I Am Woman, the Helen Reddy story. "I finished a week ago and I play Lilian Roxon. Then the short film I did called Skin just got nominated for the Oscars. It tackles racial barriers and hatred and has an incredible message about what we teach our children. I got to make the feature version of the film afterwards. It premiered in Toronto and now will screen at the Berlin Film Festival."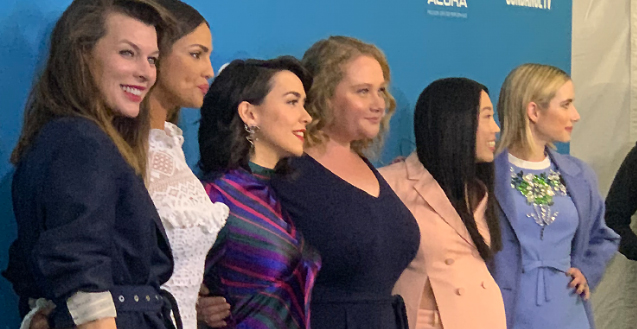 Paradise Hills, by first time Spanish director Alice Waddington, she explains, focuses on a group of girls "who don't meet society's standards and all have different issues. We're trying to rebel against the system. My character Chloe is an eternal optimist. She's like a breath of fresh air. She has some confidence, knows who she is and she's going to make the most of a bad situation. She's strong. Working with a predominantly female cast was so cool."
Interestingly in Sundance 2017, the international rights for PattiCake$ were sold to Fox Searchlight for US$9.5 million, though the film only made US$1.5 million at the box office. Last year Assassination Nation commanded slightly more in a deal at the festival and also bombed, achieving only a reported US$2.5 million in takings internationally.
This year Amazon showed its deep pockets, paying US$13 million for US rights to Mindy Kaling's Late Night about a talk show host played hilariously by Emma Thompson. They then dished out US$14 million for international rights to The Report (starring Adam Driver in All The President's Men mode investigating the Bush/Cheney-era torture program) and again US$14 million for Brittany Runs a Marathon, a film with broad appeal but no stars.
Those deals were however upped by New Line who bought international rights to Bend It Like Beckham director Gurinder Chadha's Bruce Springsteen infused coming-of-age drama Blinded by the Light for US$15 million.
Let's see how they all fare when they venture out of Sundance's rarified atmosphere.