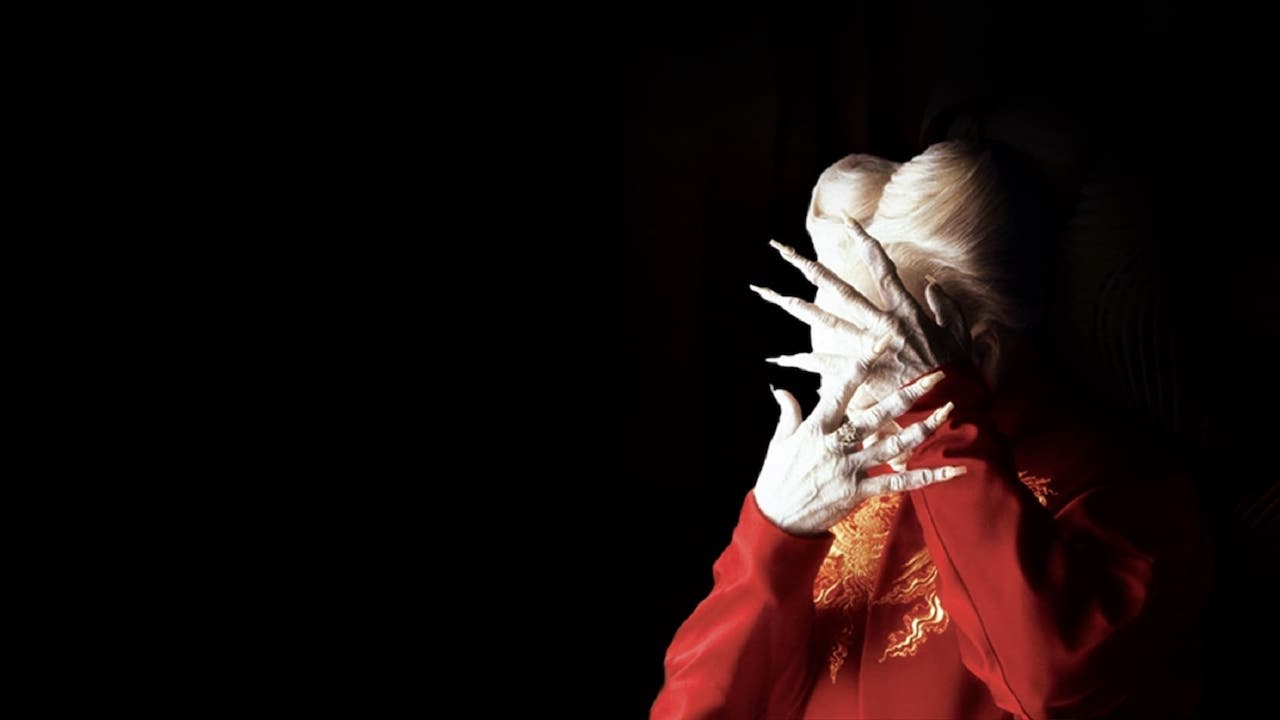 Retrospective: Bram Stoker's Dracula still pierces the heart, gothic in every sense

---
Francis Ford Coppola made a Victorian monster pulse with fresh creative blood, in Bram Stoker's Dracula. Cat Woods sinks her teeth into the film's 30th anniversary.
Bram Stoker's Dracula was not the first vampire to make it to film, nor the most horrifying. But he is arguably the most recognisable and the most venerated of vampires in cinema. Only Hollywood's finest could rise to the occasion of translating Stoker's 1897 novel into full cinematic richness.
Director and producer Francis Ford Coppola had already achieved a masterpiece and snatched three Academy Awards with The Godfather 20 years earlier in 1972, followed by The Godfather Part II and Apocalypse Now. His ability to translate huge, emotionally dense, richly characterised stories into critical and commercially accessible films had been well-established, and his cast here reflects the calibre his reputation deserves: Gary Oldman, Anthony Hopkins, Winona Ryder and Keanu Reeves give A-grade performances both independently and as a collective.
Oldman, though, steals the show. He is magnetic. When we think of actors who transcend the screen, the story, the script to exist more fully and more immediately than even the people around us, surely only a handful of names come to mind: Daniel Day-Lewis, Helen Mirren, Isabel Huppert, and Gary Oldman. By the time he donned Dracula's fangs, he'd played the juvenile, savagely unhinged Sid Vicious in Sid & Nancy, a brutal gangster opposite Sean Penn and Robyn Wright in State of Grace, and assassin Lee Harvey Oswald in JFK.
Sign up for Flicks updates
In his Transylvanian home, Count Dracula manages his London real estate portfolio via travelling lawyers. When his first representative Renfield (Tom Waits) ends up in an insane asylum, young Jonathan Harker takes over. A young, floppy-haired, somewhat poker-faced Keanu Reeves is Harker and while it is not a performance that screams "star!", he is believable as the naïve, freshly minted solicitor simply following client demands—despite being thrown into a pit of sharply-toothed, busty, lusty brides of Dracula.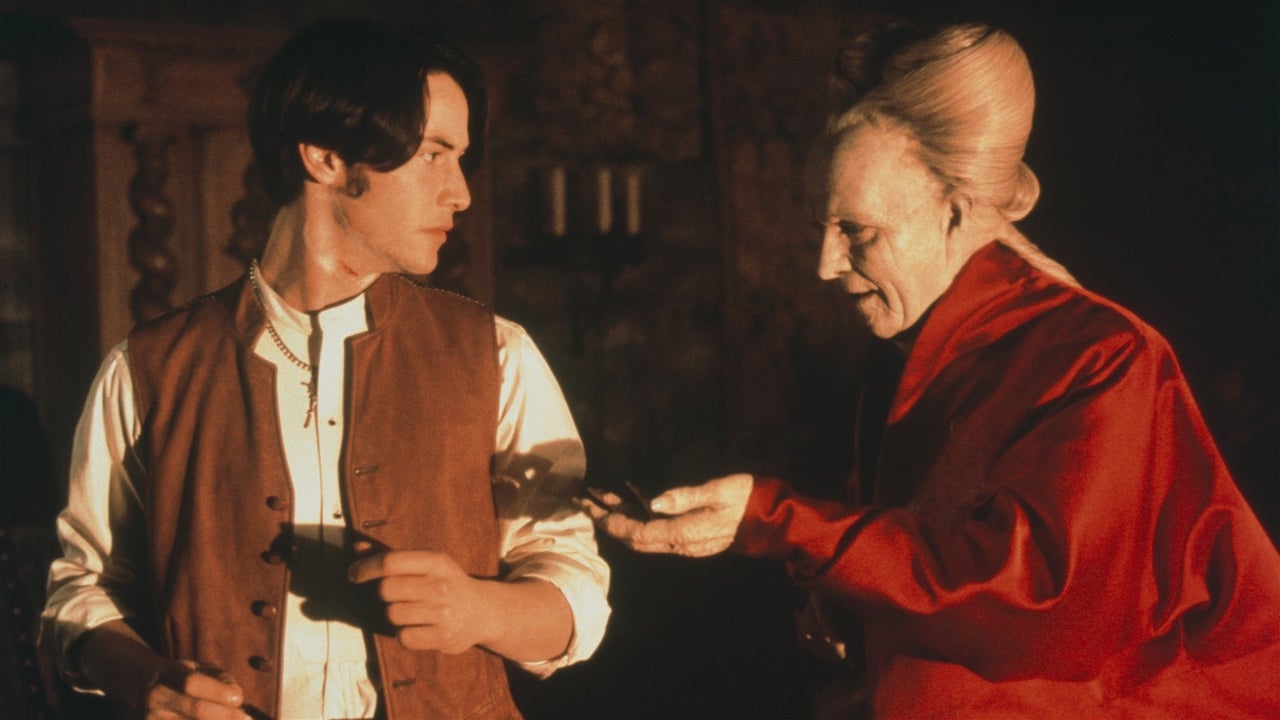 Harker's fiance, the gothically gorgeous Winona Ryder, becomes the Count's fixation. Though she manages to elude the ancient vampire in London, a trip to Romania to wed Harker invites all hell to break loose. Dracula believes that Mina is the reincarnation of his long-lost love Elisabeta—a seemingly absurd idea that ultimately proves to be true. The lovers, for all their bloodied, savagely brutal instincts, are captivating in their undying dedication to one another through multiple lifetimes, over all these centuries.
Fleshing out the cast are Richard E. Grant, Cary Elwes, and Monica Bellucci. The movie is epic in scope: the story traverses horror, romance, historical fiction and magic. The audience must invest in these characters, no matter how ridiculous their plights or incredible their appearances. We want love to prevail, of course. When Count Dracula implores, "Do you believe in destiny? That even the powers of time can be altered for a single purpose?", he captures the essence of our most primal human desire: to believe that we have a fated purpose and journey, a destiny that no circumstantial trivialities of life and death can obstruct.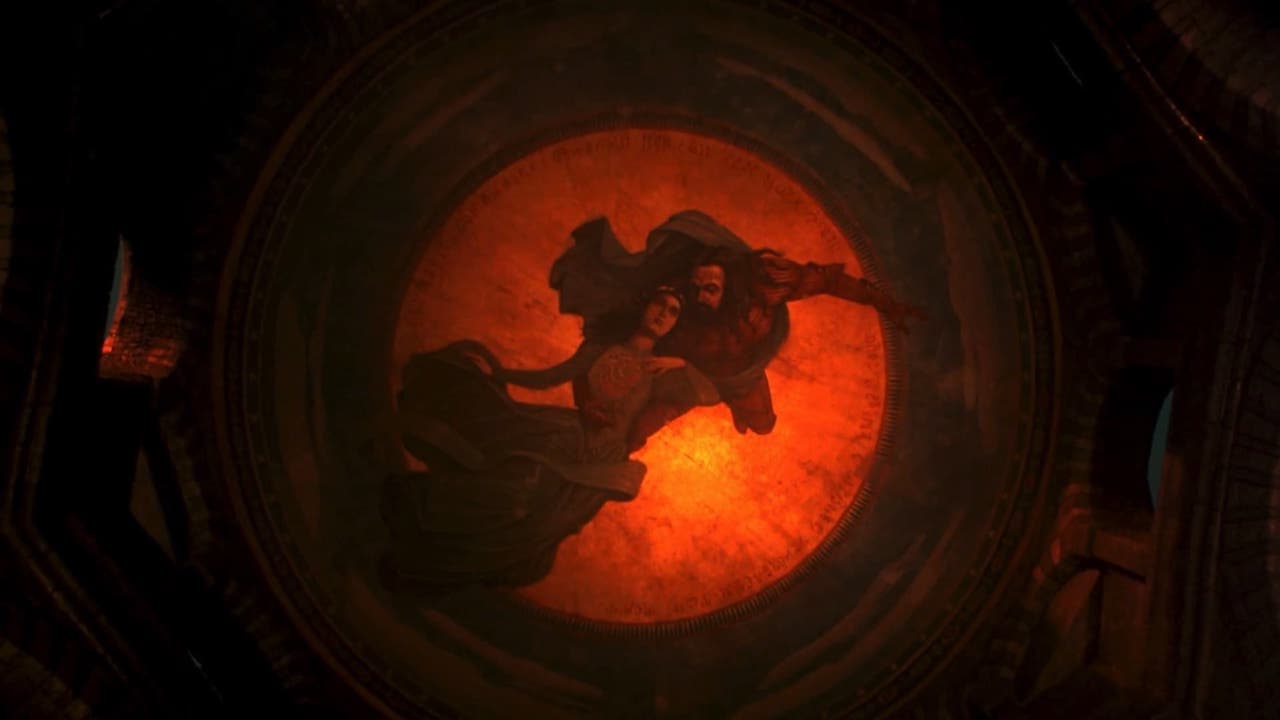 "[Do you believe] that the luckiest man who walks on this earth is the one who finds true love?" he continues. Any Hollywood blockbuster surely confirms that we do, in fact, agree that this is exactly what we believe. True love trumps everything, of course. Wouldn't we suffer horribly for it? Wouldn't we come scrabbling, scratching and shrieking from six feet below the earth just to be with the person who still holds our throbbing heart in their gentle palm? Whereas Bela Lugosi epitomised an antiquated, romantic vampire of the highest kitsch and camp variety, Coppola succeeded in introducing a vampire who struggles with the very human miseries and frailties we all do.
Lonely, lustful, anxious and defensive, Dracula is a monster but he has been made this way by a brutal world and brutal, unforgiving people. As fearsome as he is, he is also sympathetic. The late Eiko Ishioka's glorious costumes hark back to Victorian-era lushness in proportion and silhouette. Partnered with Greg Cannon's imaginative, beautiful makeup, the cast are memorably romantic in the most ungodly way.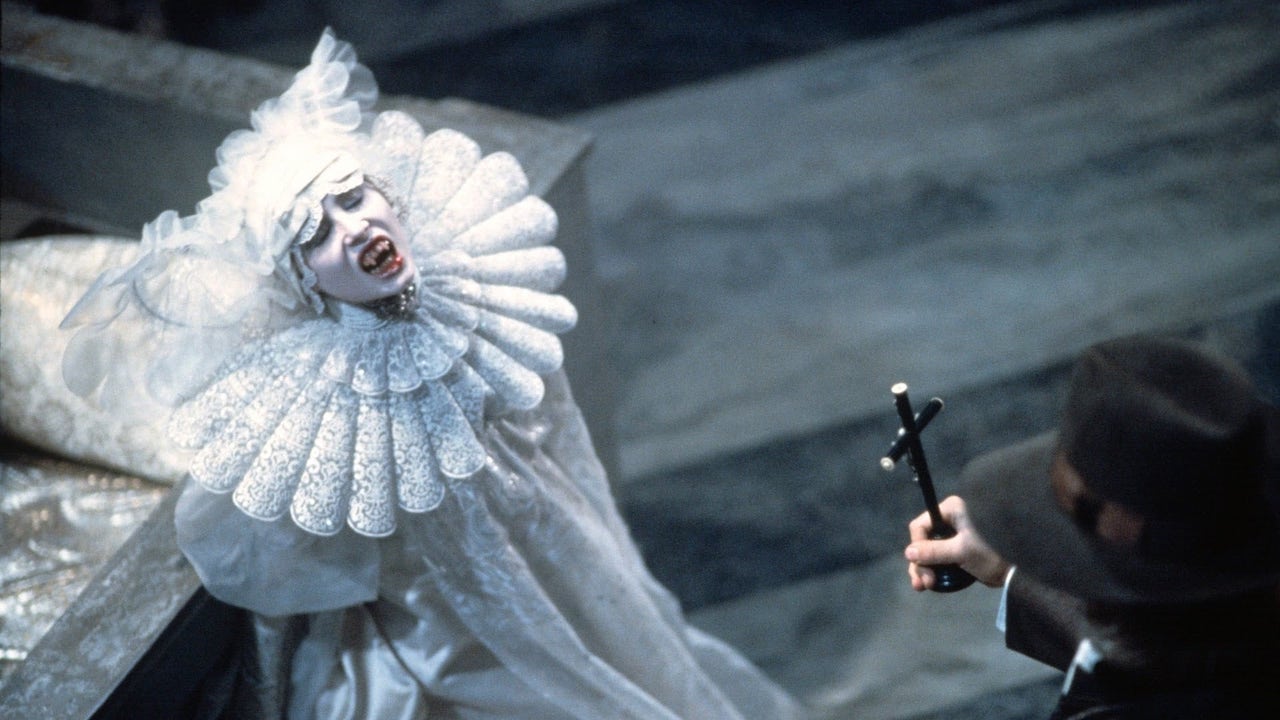 The effects are wonderfully low-tech: nepotism won the then 26-year-old Roman Coppola the opportunity to lead visual effects for his father's film. He eschewed digital effects and big-budget trickery for manipulations of camera, light, shadows, mirrors (literally) and sound to elicit a sense of the incredible. In the scene where Dracula kills Mina's friend and housemate Lucy (Sadie Frost), blood was literally fired from air cannons to rain over the cast in a horrific shower of mortal mayhem.
The cast, the script (written and rewritten until Ford Coppola approved of its nuances and flow) and the creators of the film, auteurs of the most reverential calibre, crafted the ultimate result: a cinematic masterpiece that still holds a transcendent beauty and devastation 30 years on.