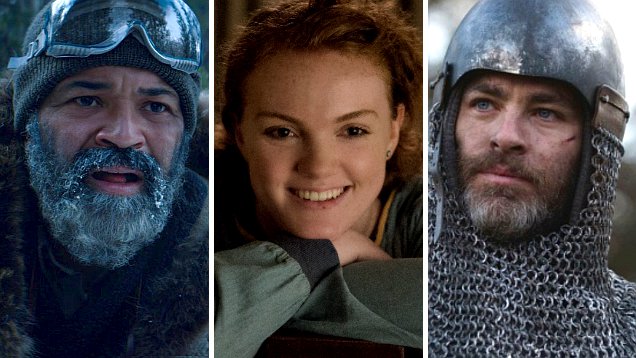 Netflix has an awesome original film slate for the last quarter of 2018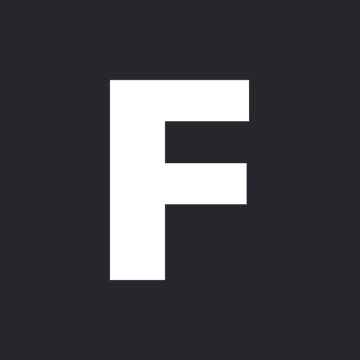 ---
Last year Netflix declared it would deliver a staggering 80 original films in 2018. Some people thought 'how is that even possible?'
As the year rolled on, the answer became clear. Great quantity does not necessarily mean great quality.
But as we enter the final quarter of 2018, one thing is absolutely clear. Netflix have a pretty damn impressive lineup of original films arriving before the end of the year.
Sign up for Flicks updates
These films include work from some very well respected names including Alfonso Cuarón (the director of Children of Men and Gravity) and Paul Greengrass (the director of Captain Phillips and three Jason Bourne movies). Their new films are Roma and 22 July respectively.
The slate also includes new work from a long-dead cinema legend. The great director Orson Welles' unfinished final film The Other Side of the Wind (which was shot between 1970 and 1976) has finally been, well, finished.
There is also the Sandra Bullock-led post-apocalyptic thriller Bird Box (from acclaimed Danish director Susanne Bier), the religious cult drama Apostle (from Gareth Evans, the director of The Raid) and Hold the Dark (the new film from Green Room director Jeremy Saulnier).
Below is a list of all the upcoming Netflix original films for the rest of the year, with descriptions taken from their official synopsis.
Sierra Burgess is a Loser (September)
A modern rom-com retelling of the Cyrano de Bergerac story set in high school. The story centers on Sierra (Shannon Purser), an intelligent teen who does not fall into the shallow definition of high school pretty but, in a case of mistaken identity that results in unexpected romance, must team with the popular girl (Kristine Froseth) in order to win her crush (Noah Centineo).
City of Joy (September 7)
City of Joy follows the unlikely friendship that develops between Congolese doctor Dr. Denis Mukwege (2016 Nominee for the Nobel Peace Prize), The Vagina Monologues playwright Eve Ensler, and a charismatic Congolese human rights activist who join forces to create a safe haven for women survivors in the middle of violence-torn Eastern Congo.
On My Skin (September 12)
The incredible true story behind the most controversial Italian court cases in recent years. Stefano Cucchi was arrested for a minor crime and mysteriously found dead during his detention. In one week's time, a family is changed forever.
The Angel (September 14)
The Angel is the true story of Ashraf Marwan, who was Egyptian President Nasser's son-in-law, and special advisor and confidant to his successor Anwar Sadat, while simultaneously one of Israeli Intelligence's most precious assets of the 20th century.
Nappily Ever After (September 21)
In Nappily Ever After, Violet Jones (Sanaa Lathan) has a seemingly perfect life – a high-powered job, an eligible doctor boyfriend and a meticulously maintained, flawless coiffure. But after a life-changing event doesn't go according to her plan, and a hair-raising incident at the hairdresser, her life begins to unravel. Eventually, Violet realizes that she was living the life she thought she was supposed to live, not the one she really wanted.
Quincy (September 21)
An intimate look into the life of icon Quincy Jones. A unique force of nature in music and popular culture for 70 years, Jones has transcended musical and racial boundaries; his story is inextricably woven into the fabric of Black America. Beyond his own acclaim as a trumpeter, producer, conductor, composer and arranger, Jones's inimitable gift to discover the biggest talents of the past half of the century is unprecedented. He has mentored and cultivated the careers of young talents, from Lesley Gore and Michael Jackson to Oprah Winfrey and Will Smith. With his boundless energy, Jones has also awakened many generations to the significance of humanitarian issues.
Hold the Dark (September 28)
Retired naturalist and wolf expert Russell Core (Jeffrey Wright) journeys to the edge of civilization in northern Alaska at the pleading of Medora Slone (Riley Keough), a young mother whose son was killed by a pack of wolves. As Core attempts to help Medora track down the wolves who took her son, a strange and dangerous relationship develops between the two lonely souls. But when Medora's husband Vernon (Alexander Skarsgard) returns home from the Iraq War, the news of his child's death ignites a violent chain of events.
Private Life (October 5)
The new film from Academy Award-nominated filmmaker Tamara Jenkins (The Savages, Slums of Beverly Hills), Private Life is the bracingly funny and moving story of Richard (Academy Award-nominee Paul Giamatti) and Rachel (Kathryn Hahn), a couple in the throes of infertility who try to maintain their marriage as they descend deeper and deeper into the insular world of assisted reproduction and domestic adoption. After the emotional and economic upheaval of in vitro fertilization, they're at the end of their middle-aged rope, but when Sadie (breakout newcomer Kayli Carter), a recent college drop out, re-enters their life, things begin to look up.
Apostle (October 12)
The year is 1905. Thomas Richardson travels to a remote island to rescue his sister after she's kidnapped by a mysterious religious cult demanding a ransom for her safe return. It soon becomes clear that the cult will regret the day it baited this man, as he digs deeper and deeper into the secrets and lies upon which the commune is built.
The Kindergarten Teacher (October 12)
When a Staten Island kindergarten teacher discovers what may be a gifted five year-old student in her class, she becomes fascinated and obsessed with the child – spiraling downward on a dangerous and desperate path in order to nurture his talent.
Shirkers (October 26)
An inspired labor of love for zine-making teens Sandi Tan, Jasmine Ng and Sophie Siddique, Shirkers was a Singapore-made 1992 cult classic – or it would have been, had the 16mm footage not been stolen by their enigmatic American collaborator Georges Cardona, who disappeared. More than two decades later, Tan, now a novelist in L.A., returns to the country of her youth and to the memories of a man who both enabled and thwarted her dreams. Magically, too, she returns to the film itself, revived in a way she never could have imagined.
Outlaw King (November 9)
The untold, true story of Robert the Bruce who transforms from defeated nobleman to outlaw hero during the oppressive occupation of medieval Scotland by Edward I of England. Despite grave consequences, Robert seizes the Scottish crown and rallies an impassioned group of men to fight back against the mighty army of the tyrannical King and his volatile son, the Prince of Wales. Filmed in Scotland, Outlaw King reunites director David Mackenzie (Hell or High Water) with star Chris Pine alongside Aaron Taylor-Johnson, Florence Pugh and Billy Howle.
Roma (December)
The most personal project to date from Academy Award®-winning director and writer Alfonso Cuarón (Gravity, Children of Men), Roma follows Cleo (Yalitza Aparicio), a young domestic worker for a family in the middle-class neighborhood of Roma in Mexico City. Delivering an artful love letter to the women who raised him, Cuarón draws on his own childhood to create a vivid and emotional portrait of domestic strife and social hierarchy amidst political turmoil of the 1970s. Cuarón's first project since the groundbreaking Gravity in 2013, Roma  will be available in theaters and on Netflix later this year.
The Other Side of the Wind (December)
In 1970, legendary director Orson Welles (Citizen Kane) began filming what would ultimately be his final cinematic opus with a cast of luminaries that included John Huston, Peter Bogdanovich, Susan Strasberg and Welles's partner during his later years, Oja Kodar. Beset by financial issues, the production ultimately stretched to 1976 and soon gained industry-wide notoriety, never to be completed or released. More than a thousand reels of film languished in a Paris vault until March 2017, when producers Frank Marshall (who served as a production manager on Wind during in its initial shooting) and Filip Jan Rymsza spearheaded efforts to have Welles's vision completed more than 30 years after his death.
They'll Love Me When I'm Dead (December)
Oscar-winning director Morgan Neville (20 Feet from Stardom) tells the provocative story of legendary director Orson Welles during the final 15 years of his life. No longer the "wonder boy" of Citizen Kane, Welles in 1970 was an artist in exile looking for his Hollywood comeback with a project called The Other Side of the Wind. For years, Welles worked on the film about an aging film director trying to finish his last great movie. Welles shot the picture guerrilla-style in chaotic circumstances with a devoted crew of young dreamers, all the while struggling with financiers and fate.
In 1985, Welles died, leaving as his final testament the most famous unfinished film in movie history. The negative stayed in a vault for decades until now. With revelatory new insights from Welles collaborators including Peter Bogdanovich, Frank Marshall, Oja Kodar and daughter Beatrice Welles, They'll Love Me When I'm Dead is the untold final chapter of one of the greatest careers in film history: brilliant, innovative, defiant and unbowed.