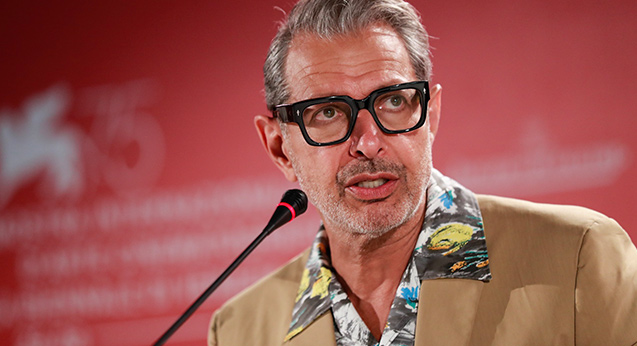 Jeff Goldblum, lobotomist, talks with Flicks at Venice Film Festival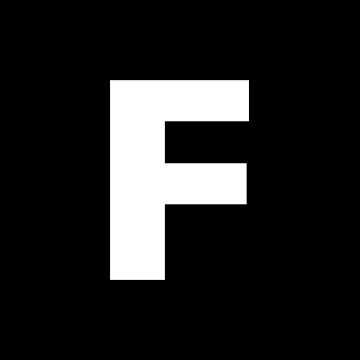 ---
Jeff Goldblum has been everywhere since he burst back on the scene as The Grandmaster in Taika Waititi's Thor: Ragnarok. This year he voiced Duke in Isle of Dogs and bookended Jurassic World: Fallen Kingdom, reprising his role in Jurassic Park and its sequel.
At the Venice Film Festival last Thursday he premiered one of his most unusual films, Rick Alverson's The Mountain, which is in official competition. The eccentric 65-year-old plays a famed 1950s lobotomist, Dr. Wallace Fiennes, a character based on the real-life Dr. Walter Freeman that could be seen as harking back to his signature mad scientist in David Cronenberg's The Fly.
As it happens Cronenberg is in Venice to receive a Lifetime achievement award and, of course, Waititi is on the festival's competition jury (will this jurist recuse himself, we wonder?).
I sat down to talk The Mountain, and more, with Goldblum, alongside his Canadian Olympic gymnast wife, Emilie Livingston, with whom he has two sons aged one and three. The actor says he wants 35-year-old Emilie, who he admits keeps him young, to experience the interview process.
Waititi is another eccentric guy, I suggest to Goldblum. "Taika's brave and unusual as a person and as an artist," Goldblum says. "We've stayed in touch and he's staying not far from us in Los Angeles. We went to his daughter's third birthday last week. I read he was going to be on the jury and knew he was going to judge this thing, so we didn't talk about it much as I didn't want to influence him in any way. But we ended up staying in the same hotel and met over breakfast."
Goldblum admits that Alverson is "particularly unique" too. "You've got to do a lot of work to watch his movie. We don't spell it out for you, which is one of the reasons l love the way Rick works.
"The screenplay came to me in the usual way," he recalls. "Some agent found it or they were looking for me and I was intrigued by it. Then I saw Rick's other movies, The Comedy and Entertainment. Once I agreed to be a part of it we rehearsed and shot the movie over four or five weeks and I enjoyed every day. Seeing what motivated him fascinated me. It was a labour of love for us all."
Tye Sheridan had already appeared in Alverson's Entertainment and was keen to come back for more. After working with Matthew McConaughey on Mud and Nicholas Cage on Joe he enjoyed acting alongside Goldblum too. The 21-year-old plays a shy young man photographing the patients before and after the procedure. Freeman gained notoriety for carrying out thousands of lobotomies which involved putting an ice pick through the patients' eyes.
"After the war, the mental institutions in America were very overcrowded and full of people afflicted with violent mental illness," Goldblum explains. "There was no drug therapy then or much talk therapy, so Freeman thought maybe he could contribute. Moniz, the guy who first performed a lobotomy in Portugal, won a Nobel Prize for it in 1949. He thought mental difficulties could be solved by something in the brain. Freeman was on the cover of Life magazine. He was very successful."
Sign up for Flicks updates
John F. Kennedy's sister Rosemary was institutionalised for the rest of her life and was incapacitated after her father arranged one of the first prefrontal lobotomies for his daughter at the age of 23. Around 40 per cent of patients who were subjected to the procedure were homosexuals.
"Now lobotomies are seen of course as a brutal mistake in the medical profession," Goldblum says. "I think Freeman thought he was helping people, though he also wanted to make a name for himself as his grandfather and father were successful surgeons.
"Thematically we were in the territory of Death of a Salesman, a play I like a lot about the misguided application of the so-called American Dream and its darker, secret, bizarre, grotesque and ignorant element."
Not to make too light of this serious subject, though one that is made to seem absurd in this spare film, I ask Goldblum if, given his own eccentricity, some people might think he's a little on the crazy side.
"I'm sure they do," he responds, rolling his bulbous eyes. "Sanford Meisner, my very good acting teacher who I met after high school in New York, recommended I find my own voice, to be original and not copy anyone else. That planted a seed somewhere."
Is he comfortable with being considered a cult actor? "Sometimes, but that can mean being appreciated by a small demographic and I've been in some of these movies that sold a lot of tickets. Maybe I'm a specialty taste but I think the answer is it's ok with me. However you would describe it, I'm grateful to have a career. I even enjoy the visibility of this profession. I don't mind meeting people and am happy to talk to them. I even like getting my picture taken here and there."
Goldblum, who today looks smart in a tan suit with a black sports shirt, has developed a relationship with Prada and has become a kind of style icon.
"Prada has been very nice to me and we cooked up the white tuxedo that I wore for the premiere. Not to toot my own horn but after this, I go to London to an event for GQ Men of the Year where I will be one of a group of men receiving an award. GQ did a fashion shoot a few years ago and I got in cahoots with a guy who knows all about clothes and he became my stylist."
While in London he may venture to see the statue of himself by the Thames.
"I haven't seen it with my own eyes but somebody sent me a picture the day it came out. I was not involved; it was a total surprise. It was for the 25th anniversary of the first Jurassic Park and I was very flattered."