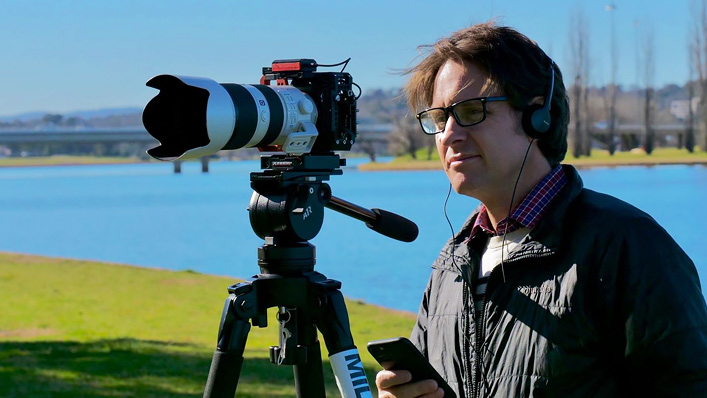 Interview with Craig Reucassel: how Big Deal follows the money behind Australian politics

---
It's presented by some funny people, but the price of Australian democracy is no laughing matter in Big Deal. Cat Woods spoke with comedian and director Craig Reucassel as his documentary plays in limited release in cinemas around the country.

"Money, money, money, must be funny, in a rich man's world"—ABBA, 1976.
Money and how it infiltrates our democratic system is not such a funny business, as it happens. Despite involving some of Australia's most beloved comedic talents, Big Deal, both a feature documentary and an upcoming two-part ABC program (set to air later this year), is a wake-up call to the Australian public on how insidiously lobbyists have affected policy and politics.
See also:
* Movies now playing in cinemas
* All new streaming movies & series
Fronted by writer, actor, producer Christiaan Van Vuuren (half of the Bondi Hipsters comedy duo) and co-written and directed by The Chaser's Craig Reucassel, this incisive, clever documentary arrives as the federal government has obfuscated and refused to install an Independent Commission Against Corruption, nor to make donations to political parties transparent at the time they are made. As this documentary reminds us, democracy is not a spectator sport.
"I hope that in the first half of the movie people get angry about it, and then towards the end, that they get motivated to do something about it," says Reucassel.
"I don't want to prescribe one approach, but doing something might be getting involved, whether it be in a local political party, whether it be in a new political party, or just a community group that does something about an issue that you find important. All of those things are actually a big part of revitalising democracy."
Reucassel might be one of Australia's most accomplished journalists, even more so for masquerading as a comedian. When The Chaser began in 1999—first as a newspaper, then as a popular ABC TV series—it savaged politics, corporate greed and capitalism in the most delightfully satirical sense.
"I was at university doing a law degree and we started up a satirical newspaper as a bit of fun on the side, and probably the first six years of doing TV, I thought 'this is just some funny aside and I'm gonna stop doing it and go get a proper job'," admits Reucassel.
"The fact I'm still messing around in this area is fascinating to me. I think that it's about changing it up over time: comedy, documentaries, directing…doing the different things is actually what keeps it fresh."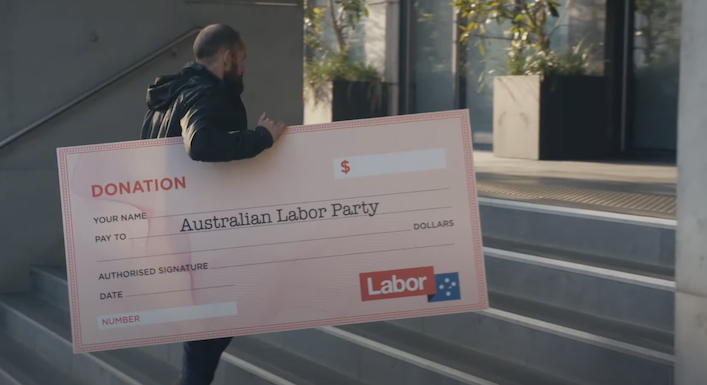 If anyone can make politics fresh, it's Reucassel and Van Vuuren, who skewer many figures in Big Deal. The idea formed in 2018, when Reucassel attended the Shark Island Institute Story Development and Impact Lab together with Jungle Entertainment CEO Jason Burrows, Jen Peedom (both Executive Producers), and Christiaan Van Vuuren. The Institute had committed to funding six social impact feature documentaries; Big Deal had roots in the social justice interests Reucassel had already investigated on screen.
"I've just come off the back of two documentaries about climate change [Fight for Planet A: Our Climate Challenge and Big Weather (and How to Survive It)], and I think that you cannot understand Australia's recalcitrance in the climate change space unless you understand money and politics and lobbying, and what goes on behind closed doors in Canberra," says Reucassel.
To that end, trying to lift the veil over transparent reporting meant that the research was "huge," says Reucassel. Amongst the interview subjects are ex-Prime Minister Malcolm Turnbull and disgraced former MP Sam Dastyari (who quit after controversy of his dealing with Chinese lobbyists).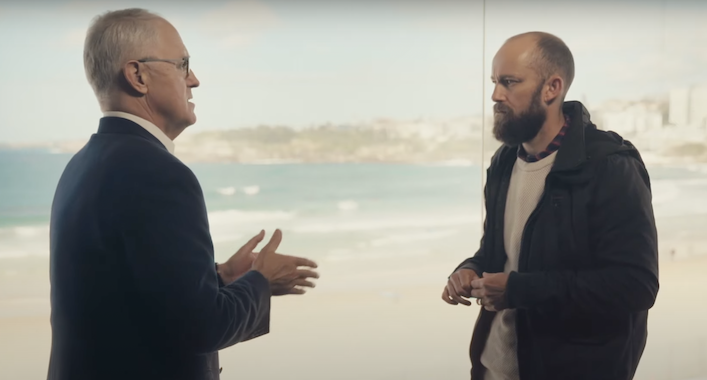 "Malcolm Turnbull's quite frank. We interviewed him when he was going into that period of being very frank on issues—the freedom of no longer being in the political parties or no longer being Prime Minister can allow you to do that…he admits that basically, 'it's easy for me to ignore all the money sploshing around because I can just write a massive cheque for myself at the end of the day'. He's being very honest there, actually."
It is the everyday Australians taking action at a community level who are the truly compelling screen stars, believes Reucassel. "The grassroots activists—and when I say activists, I'm not talking about people starting riots—but, like, 60-year-old women who are just building these social movements in their area…it's really inspiring."
Sign up for Flicks updates
Inspiring and enlightening, as he was unaware of the origins of community activist group Voices For Indi, which endorsed a community-backed independent candidate at the 2013 and 2019 elections, until researching and filming took place.
"I hadn't realised the backstory…just local people sitting around kitchen tables having discussions, and they weren't trying to run a candidate initially, they were just trying to get community involved in politics and give feedback to the local members. The way that organisation has grown and brought up a new model is fascinating."
Ultimately, in the spirit of democracy, Reucassel leaves it to viewers to make the call on whether Australian democracy passes the pub test.
"We're not saying anyone's breaking the law here, we're saying under the rules, all of this stuff is legal and people can judge for themselves whether they think that's how it should be."
Visit Make it a Big Deal to learn more, contact your MP, or host a screening of Big Deal near you.