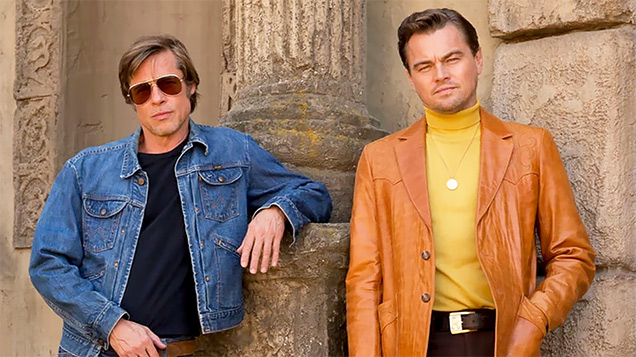 Here are 7 of the best and most batshit crazy films playing at MIFF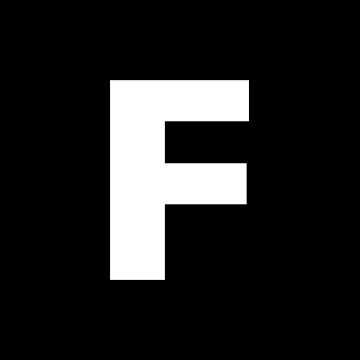 ---
The official program for this year's Melbourne International Film Festival has launched, and it's so chunky ya can't carve it. There's a tonne of films to choose from, a whopping 259 features on the bill.
Many of the must-see watercooler titles played overseas at Cannes and Venice film festivals, before making their way to Australia.
Flicks festival correspondent Helen Barlow saw a number of them, and chooses seven of the best and most batshit crazy.
Sign up for Flicks updates
We've all been waiting far too long for Quentin Tarantino's ninth film, and he doesn't disappoint. As with his retelling of World War II history in Inglourious Basterds, in this 1960s comedy-drama the superstar auteur plays fast and loose with the facts surrounding the Manson murders. Bt they are really only background to his story about Hollywood and his beloved spaghetti westerns.
Perhaps his major coup is having his two previous stars Leonardo DiCaprio (Django Unchained) and Brad Pitt (Inglourious Basterds) act together for the first time. They are magnificent. Leo's Rick, a star of TV westerns, is supposedly the tough guy, but is actually a big softie who watches his dream of becoming a movie star fade. Pitt's loyal stuntman is happy with his lot and is the true tough guy, taking on anyone who gets in his way with a garrulous smile.
Tarantino has always loved his stunt people and even cast Uma Thurman's Kiwi stuntwoman Zoe Bell in acting roles in Death Proof, The Hateful Eight and Django Unchained. The film is a kind of tribute to the people behind the scenes and to unheralded TV actors. As Sharon Tate, Margot Robbie has little to do apart from look gorgeous, which she does admirably. Fellow Aussie Damon Herriman has even less screen time as Charles Manson, though he manages to convey a compelling sense of evil during the time that he has.
Quentin Tarantino was in the Cannes audience at the premiere screening of Nina Wu, the latest film by Taiwan-based Burmese-born Midi Z. It has all the ingredients for a commercial success, including stunning visuals and sexy young actress Wu Ke-xi. Interestingly the story of a movie mogul abusing the actresses he is looking to cast – in the vein of Harvey Weinstein – was written by Wu, Z's actress in most of his fiction films. So it comes from an actress drawing on her own experiences, even if she exaggerates the abuse and allows her imagination to run wild.
Set in Taipei ,we watch as Nina and a group of other actresses being auditioned by a slimy producer, who makes excessive demands and gives them drugs to make them compliant to his sexual advances. Nina gets the part and becomes a star but her reality is turned upside down, as at home she imagines lizards in her lampshades and cockroaches crawling on her arms. The film is an exaggerated riff on what actresses might do to get ahead and can be seen as a companion piece to the Harvey Weinstein documentary Untouchable, which is also screening at MIFF.
Jean Dujardin is a very funny fellow, whether acting in his Oscar-winning role in The Artist or the OSS: 117 spy spoofs. But in Quentin Dupleix's Deerskin, he is quietly unhinged following the break-up of his marriage and is obsessed with a deerskin jacket that he soon matches with deerskin pants and boots as he goes on a killing spree in rural France.
Eventually he is aided by Adele Haenel (also in another film screening at MIFF: Portrait of a Lady in Fire), who is clearly enjoying the off-beat scenario. Writer-director Dupieux, known for his equally eccentric 2010 hit Rubber (about a homicidal car tyre), crazily enough adopts deerskin hues for his palate throughout the film. Variety calls it "a loopy entertaining riff on cracked masculinity" and "a cross between Barton Fink and Henry: Portrait of a Serial Killer." With a running time of 77 minutes, it doesn't outstay its welcome. A tasty morsel.
Black Panther and Star Wars star Lupita Nyong'o, the winner of a Best Supporting Actress Oscar for 12 Years A Slave, ventured to Australia to star in Abe Forsythe's Little Monsters, his second black comedy after 2016's Down Under (set during the 2013 Cronulla riots) which starred Damon Herriman and Alexander England, who co-stars here. Little Monsters might initially refer to the kids who Nyong'o's teacher Miss Caroline takes on a school trip to Pleasant Valley Farm, though it happens to be next to a US Military base where extensive experimentation is taking place.
Soon zombies turn out to be the creatures in question and Miss Caroline, dressed in brilliant yellow, evolves into a blood-spattered warrior killing them with a shovel or whatever she can lay her hands on. England's stoner Dave, a big kid himself, ups his game to help with the kids and take on the zombies and wins Miss Caroline's heart in the process. It's a lot of fun and a very different kind of Australian film.
When Jennifer Kent's The Nightingale world premiered in Venice, critics perhaps expected that she would stick to the genre tropes of her acclaimed horror flick The Babadook. But this rape revenge story, set in 1825 and focusing on the British military's abuse of women and the Aboriginal people during the time of the Tasmanian penal colony, deals with another kind of horror – the historical kind.
It had a strong impact at the Venice press screening, where an Italian critic made derogatory sexist comments about Kent. His accreditation was pulled by the festival and the film won the Special Jury Prize. While the incident was blown out of proportion in the Australian media, The Nightingale went on to provoke walkouts in Sundance and at the recent Sydney Film Festival. Clearly the violence sends some people crazy, though the film is impeccably made and sends a strong message. It's also creating a star of its compelling Irish lead, Aisling Franciosi, while Baykali Ganambarr, who plays an aboriginal tracker helping her character hunt down her rapist, took out Venice's best newcomer award. And the ubiquitous Damon Herriman is in this film too.
Not to leave Herriman out of anything, his Dewey Crowe from Justified could easily have been part of this tale set among the members of an Appalachian snake-worshipping sect. His Justified co-star and real life Southerner Walton Goggins (another Tarantino actor) stars as a preacher whose daughter (Alice Englert) becomes pregnant to the religious doubter she loves and not the dorky zealot she is meant to marry.
Naturally, Goggins goes apeshit and insists the rattlers extract her poisonous ways, and then her beau's. Will they survive? Many Australians have a fascination with snakes and Englert is no exception. She was fascinated that a community like this existed and was game for a bit of snake handling. Watch out for Oscar winner Olivia Colman, too. As the so-called Sister Slaughter she's probably the most eccentric character in a movie full of great acting talent.
There's a lot of foreboding for two kids (Lia McHugh and Jaeden Lieberher from It) as their father (Richard Armitage) has to return to the city for work and leaves them with his fiancé Grace (Riley Keough) at the family's remote holiday lodge. A nasty snowstorm ensues, communications are cut and eerie things start to happen.
Grace attempts to bond with the kids but almost everything goes wrong. She has baggage of her own, a strict religious background, and becomes unhinged as the kids seem to deal with the ordeal better than her. What ensues cannot be revealed but the film's directors, Austrian horror specialists Severin Fiala and Veronika Franz (Goodnight Mommy), have crafted a taut fantasy thriller that keeps you on the edge of your seat. It's been widely compared to The Shining.