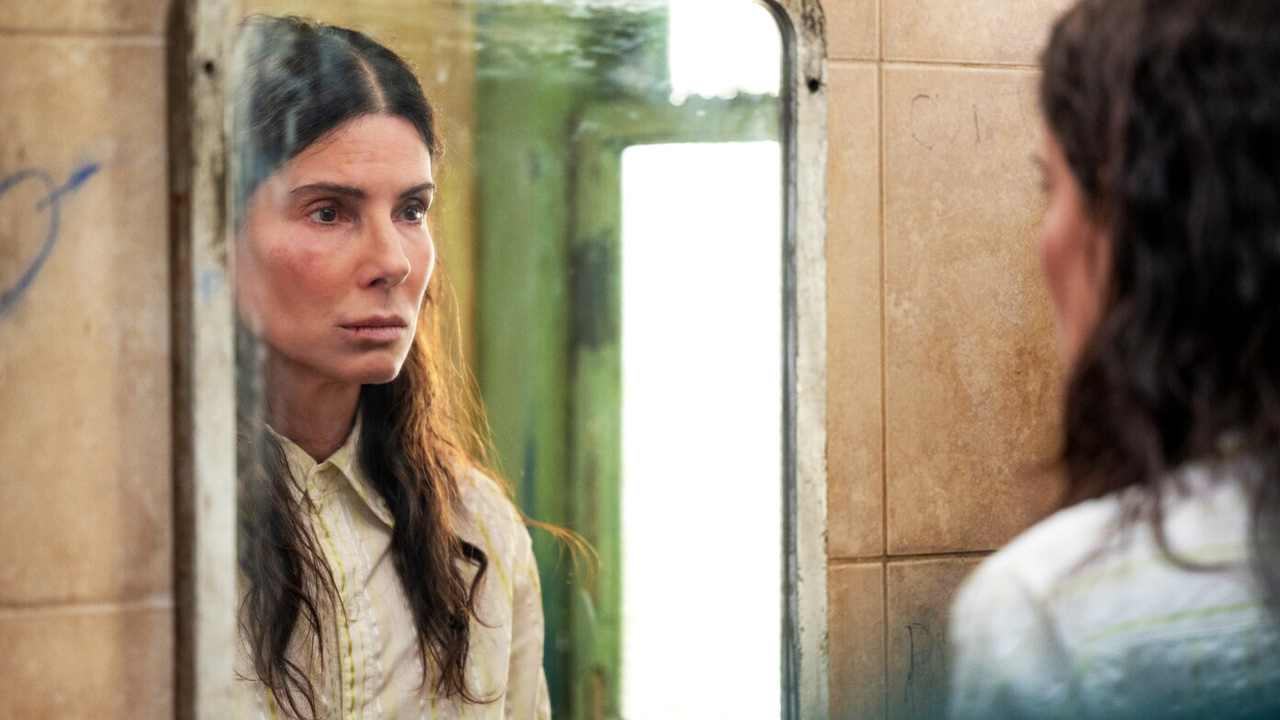 From a magical mailbox to an unstoppable bus: the 8 essential Sandra Bullock movies

---
Hurtling through space, communicating to a lover through magical mailbox, and driving a bus that won't stop—Sandra Bullock has done it all. To mark the release of her new film The Unforgivable, Katie Goh fishes through the superstar actor's back catalogue to find her most essential movies and performances.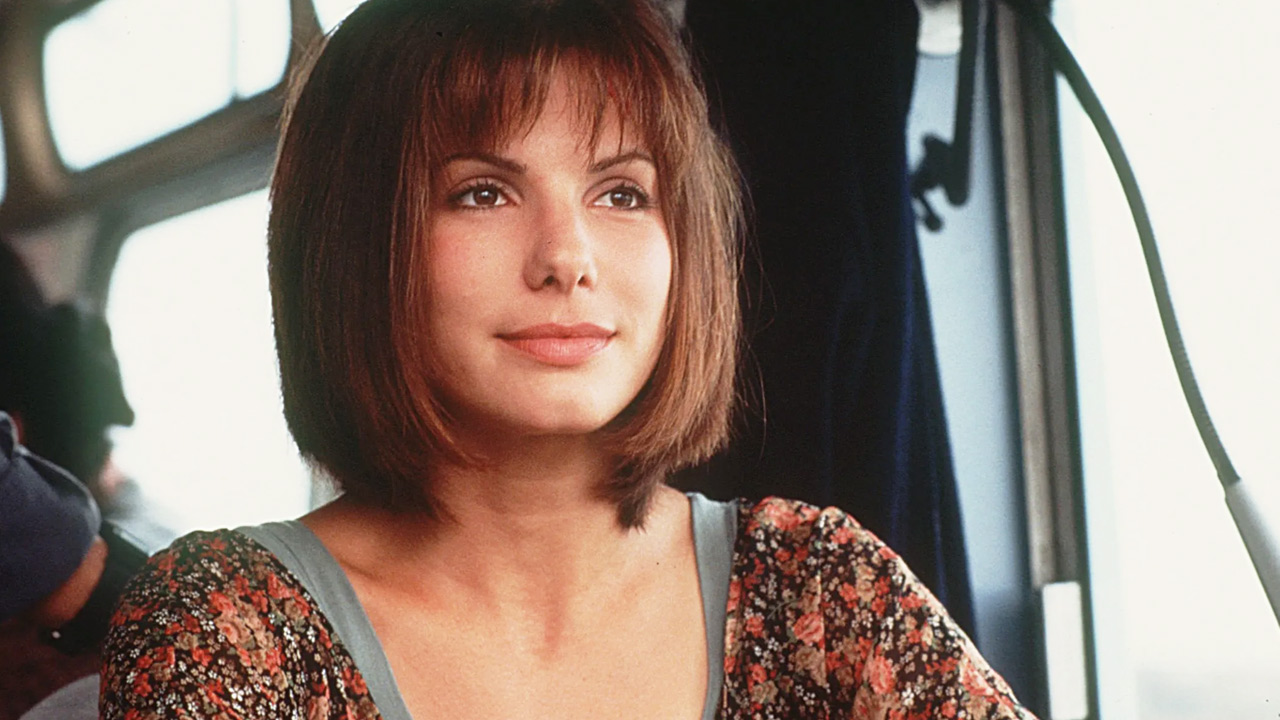 Director Jan de Bont's mad-dash action movie is about a bus rigged to explode if the vehicle's speed ever drops below 50 mph. Bullock plays the reluctant passenger-turned-driver forced to take over from an injured bus driver, while Keanu Reeves is the heroic LAPD officer along for the ride. Speed is a gloriously self-aggrandising 90s action thriller, as well as the movie that propelled Bullock to certified Hollywood star status. She more than holds her own against the male-heavy supportive cast, and, alongside Reeves, gamely takes the wheel of this tense, high speed, and often very silly action movie.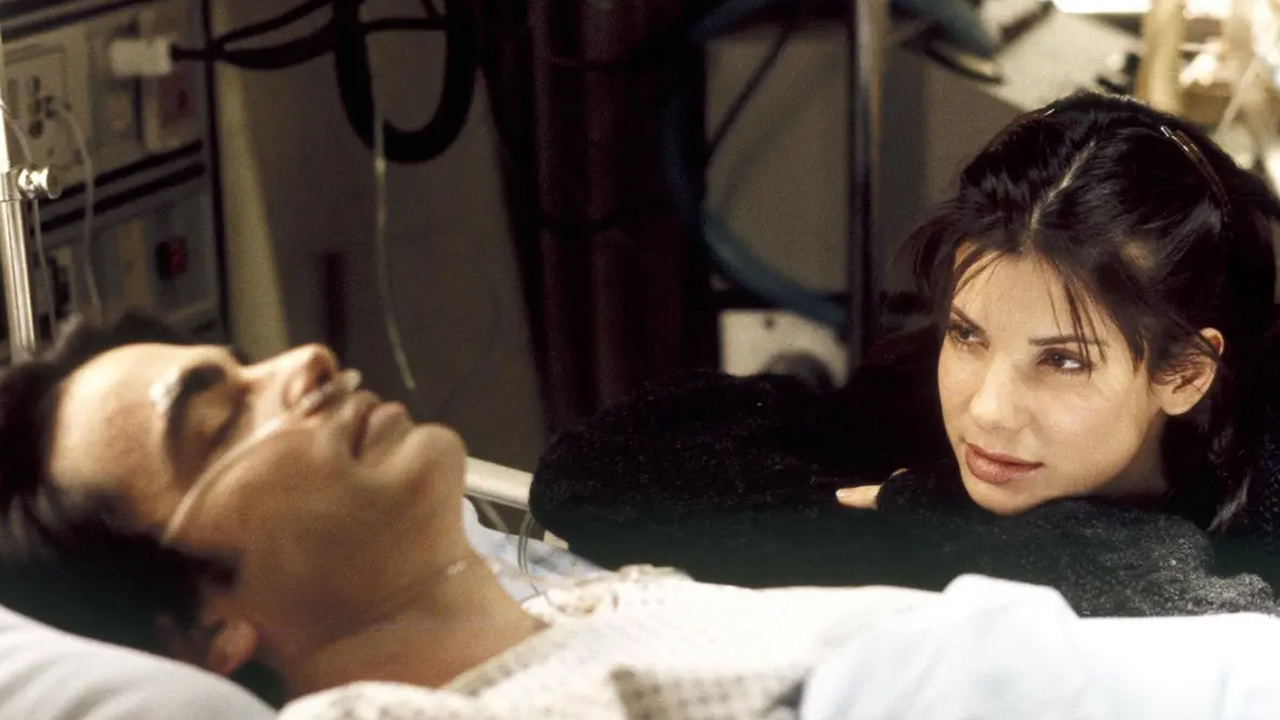 A shy train ticket vendor saves her crush's life after he's thrown onto train tracks and falls into a coma, and, through a remarkable series of misunderstandings, she somehow ends up mistaken for the man's fiancee at the hospital. While You Were Sleeping might have a somewhat predictable rom com plot—Bullock's character thinks she loves the mysterious man in a coma, but ends up falling for his conscious brother played by Bill Pullman—but Bullock and Pullman have such strong chemistry you can't help but allow yourself to be buoyed along. As she falls in love, Bullock's character learns to stand-up for herself, her emotional arc from shy girl to empowered woman lending itself to a heartfelt performance.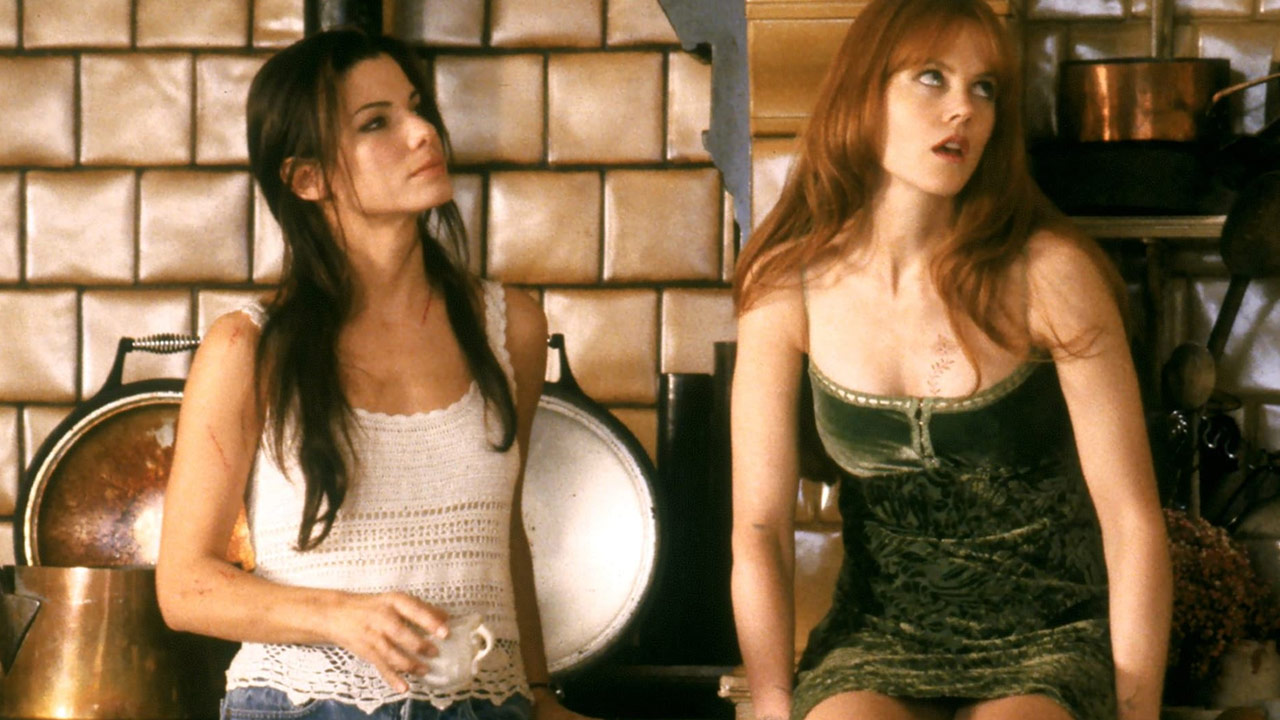 Griffin Dunne's adaptation of Alice Hoffman's novel was released at the height of the 90s' witch renaissance (Charmed and Buffy the Vampire Slayer were also released the same year). Although Practical Magic was derided by critics at the time, more recently it's gained a second life as a cult classic. Two sisters, Bullock and her co-star Nicole Kidman, wrestle with a family curse—any man who falls in love with them is doomed to die—alongside rom-com antics and eerie ancient spells. Bullock and Kidman are a winning pair, playing off each other with sisterly ease, and their relationship grounds the film's more fantastical, spirited themes. Their blood bond out-romances any of their male cast members.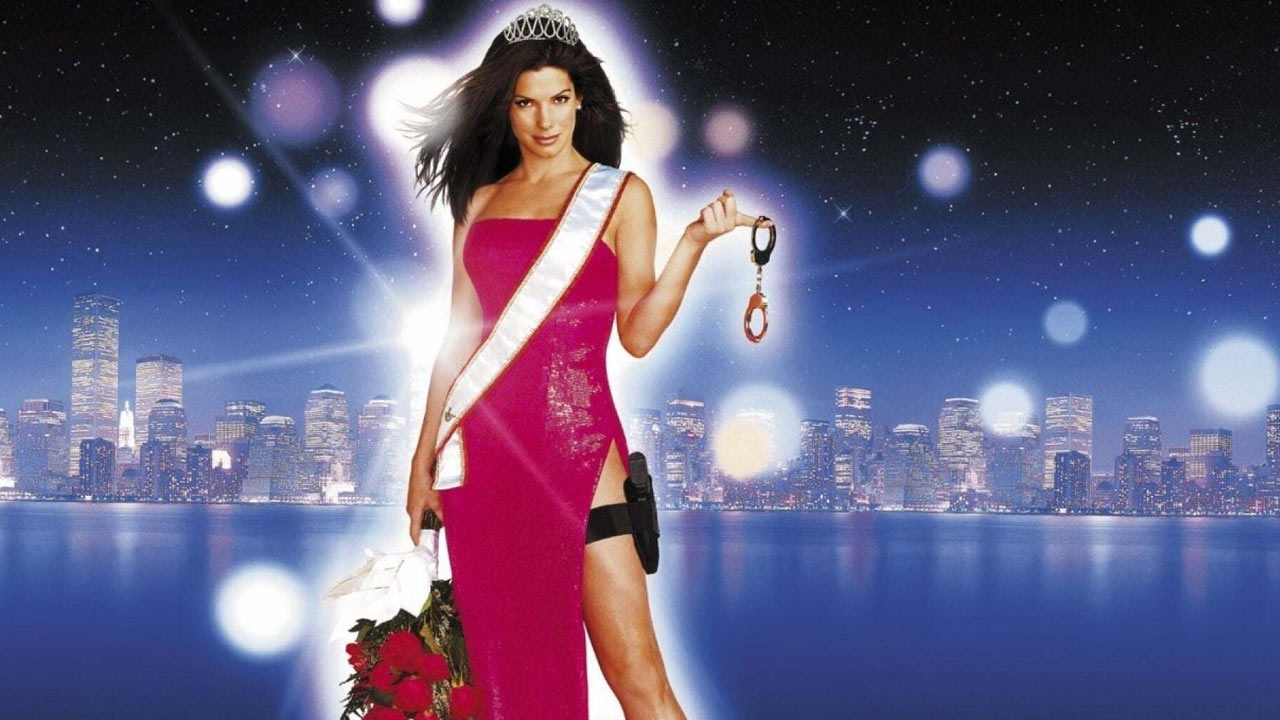 It's a tale as old as the rom-com: a self-serious, drab woman gets a makeover and is suddenly transformed into a beauty queen. The narrative arc might not be original, but Bullock's role as an FBI agent turned "Miss Congeniality" is one of her most beloved performances. As Bullock's character goes into beauty pageant training—overseen by a campy and comedic Michael Caine—she snorts with derision, trips over her own high heels and battles with a razor. The plot might be thin, but Bullock charms her way through the film, providing genuine laughs through a down-to-earth physical performance.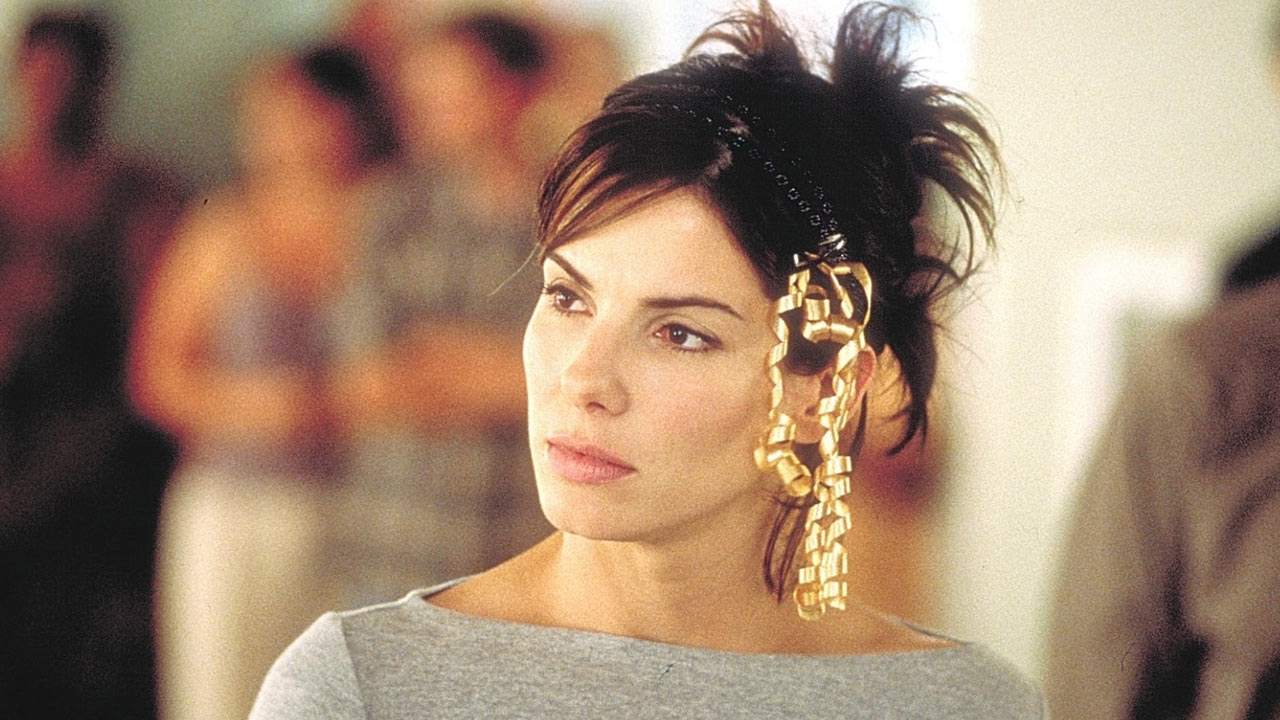 After arriving drunk and late to her sister's wedding, giving an insulting speech, knocking over the cake, stealing a limousine and then crashing it into a garden, Gwen is sentenced to 28 days at rehab. Bullock's performance as the in denial, recovering alcoholic is a winning blend of comedic timing and dramatic introspection as she learns to build bridges with her fellow rehab patients, embittered family members and her own past mistakes. Surrounded by a supporting cast, featuring Steve Buscemi, Viggo Mortenson and Dominic West, Bullock shines with wary vulnerability.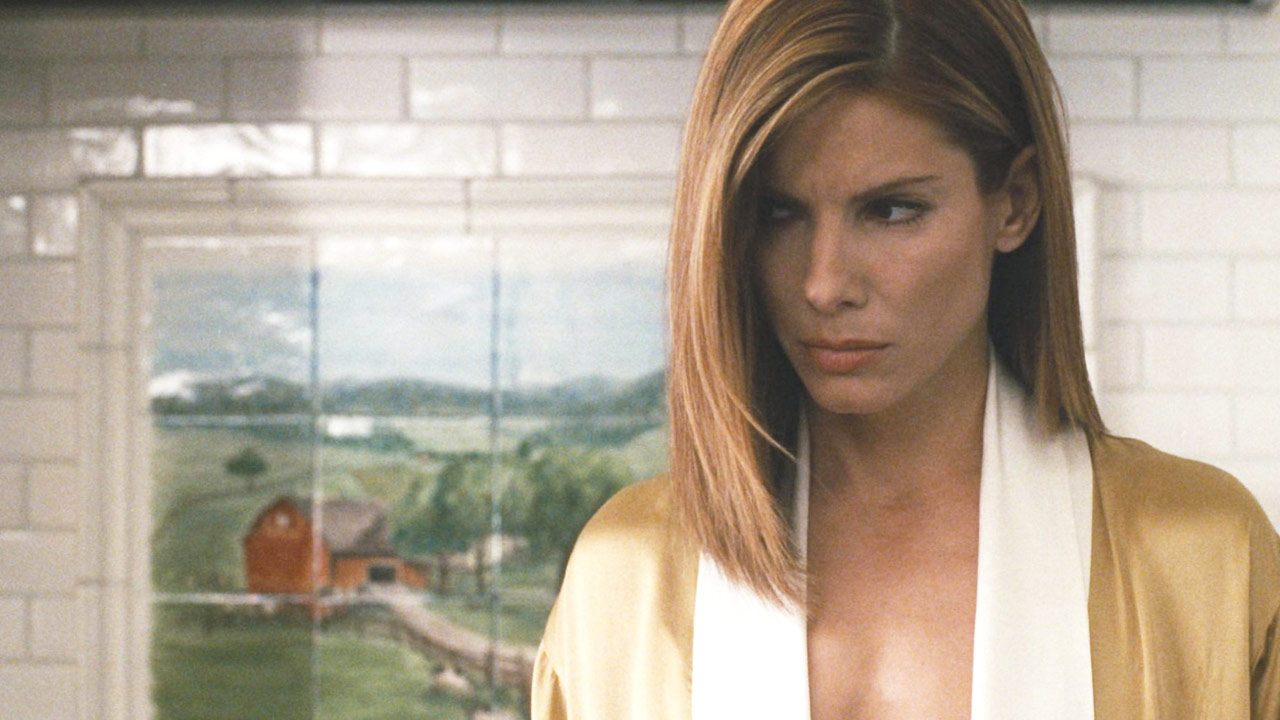 Often derided as one of the worst Oscar winners ever, Crash isn't a particularly subtle exploration of race relations in America, spanning a hotpot of storylines, characters and ideas. Bullock is one of the sprawling cast, playing the white wife of an Iranian district attorney who is terrified after an encounter on the streets of LA. She gets her locks changed but then becomes frightened that the Mexican locksmith (played by Michael Pena) is a gang member and not the family man he actually is.
The film itself struggles to handle Bullock's storyline with much nuance, but both she and Pena are excellent, bringing depth to stereotypes. The ever-developing dynamics between characters is what gives Crash its heart, and Bullock's performance works within the film's dated framework of exploring the complex national tragedy of racism through individual stories.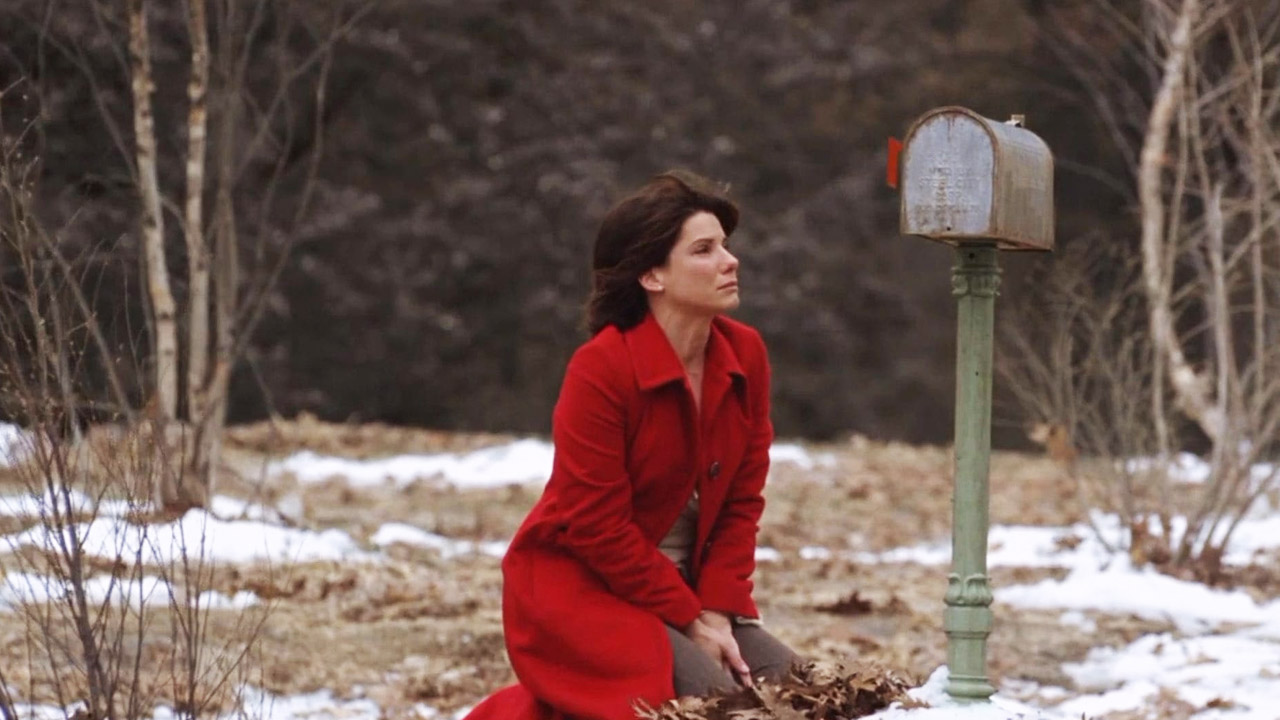 Keanu Reeves and Bullock reunited after Speed for the romantic supernatural film The Lake House. Bullock's character moves out of a beautiful house that sits on stilts over a lake, and leaves behind a note for the next tenant (Reeves). A confused note returns as he believes the house has stood empty for years and so a line of written correspondence begins. The pair start to fall in love but from different years, as a time-travel paradox means that Bullock is writing from 2004 and Reeves from 2006, able to communicate through a magical mailbox.
While the central concept is somewhat ludicrous, the vulnerable intimacy that grows between Bullock and Reeves is where the film's power lies. Time travel becomes a metaphor for two people on two different emotional planes who, despite the odds, find a way to make it work.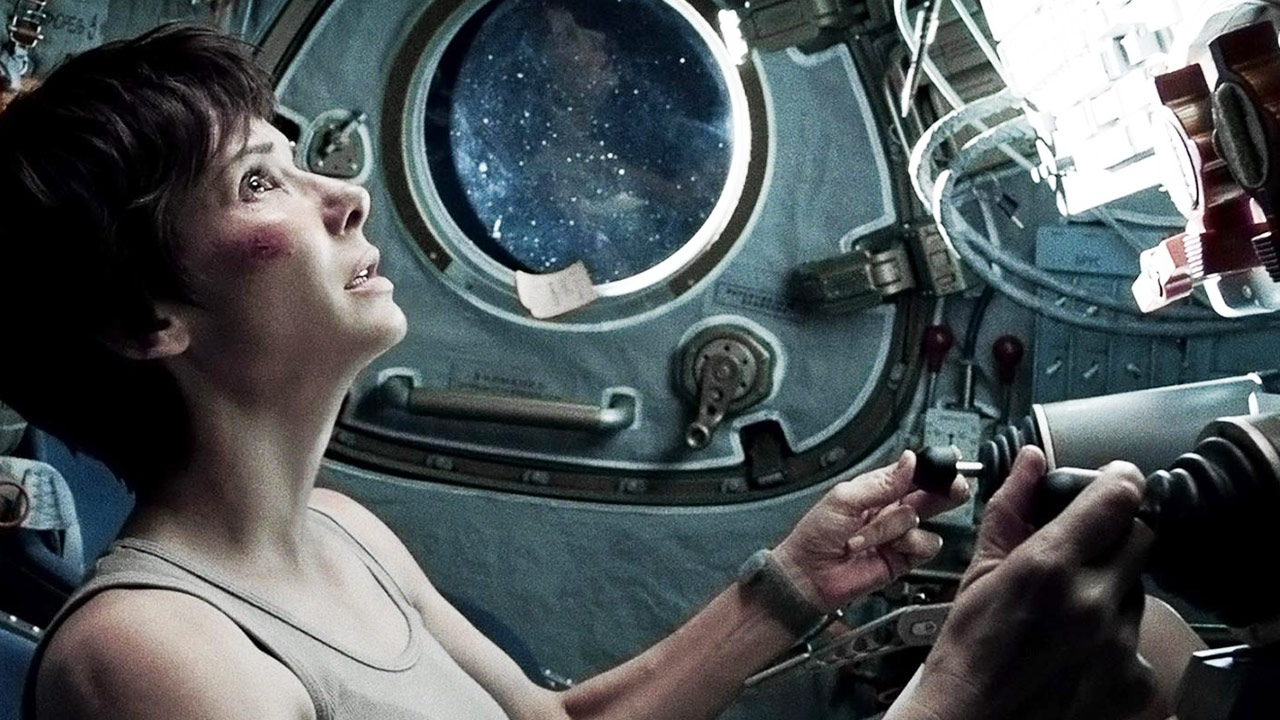 Surviving space is tough, but carrying a film as the (mostly) sole, on-screen performer? That takes rocket science. Alfonso Cuarón's epic, Oscar-winning, space-set disaster movie is visually dazzling—but none of it would work without Bullock as its beating heart, the embodiment of humanity floating in the empty darkness. The space setting of Gravity is technologically impressive (and expensive) set dressing, as the film is really about the toil of surviving catastrophe, and the psychological ramifications a person must take on. Bullock's emotional performance spans from despair to triumph, and her physical performance here is her best yet—as she twists, spins and spirals through time and space.