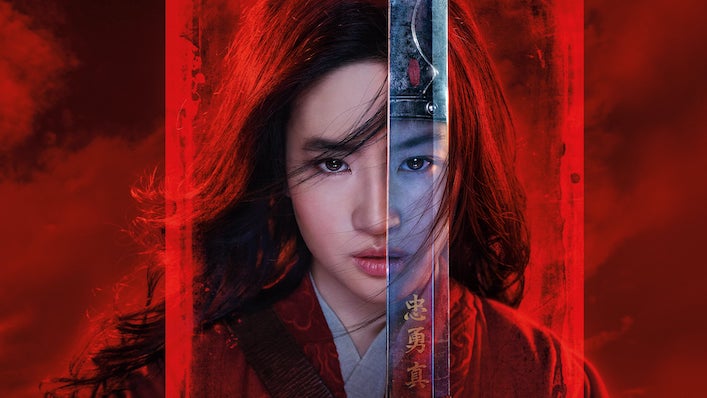 Everything we know so far about Mulan, from the cast to the controversies

---
Arriving on Disney+ on September 4, the live action Mulan remake will be one of the biggest movies ever to go straight-to-streaming. Eliza Janssen unpacks what it's about, who's involved and why the film has already attracted controversy.

By now, Disney's live-action reimagining of the Chinese Hua Mulan folk tale has gone through about as many battles as the fictional female soldier herself, what with the coronavirus shutting down cinemas worldwide just as the movie was set to be released.
See also:
* Movies currently playing in cinemas
* Movies coming soon to cinemas
It might have been a while since you checked out the trailer for Niki Caro's Mulan, or you may have dismissed the movie as a strictly-for-kids school holiday release. In either case, the gorgeously shot, high-octane adaptation deserves a second look, so here's everything you need to know about the upcoming movie. From the newcomers and old hands in the cast, to how this version differs from the 1998 animated original, to some of the fascinating news and controversies that have surrounded the release.
What's it about?
Both the 1998 animated musical and 2020's live-action retelling are based on the Chinese folk legend Hua Mulan, a fictional character from around 400 A.D. who bravely disguised herself as a man to prevent her father from joining the army, taking his place instead as an act of love. Aw!
The story has been told and retold through a veritable dearth of art forms, popular for its combination of heartfelt family story, an anachronistically headstrong female protagonist, and its proud depiction of China's historical heritage.
Who's involved?
This time around, Mulan will be directed by New Zealand's Niki Caro, probably best known for the poetic 2002 film Whale Rider. Reportedly Ang Lee was also courted to direct the film, but Caro's exciting appointment as director makes her the second female director, and second Kiwi director to be handed a budget of over $100 million by Disney, after Ava Duvernay and Taika Waititi respectively.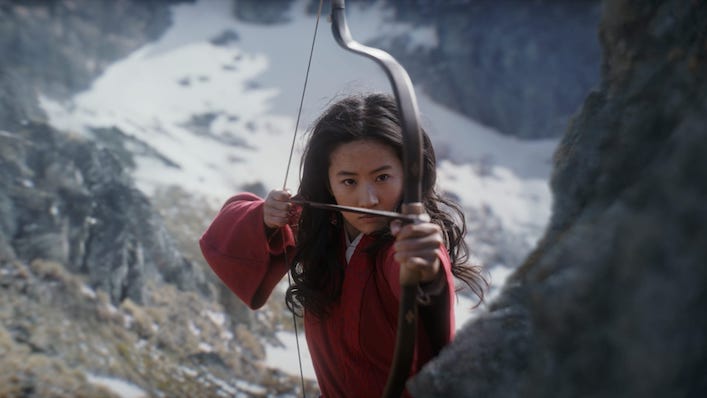 Caro directs a cast stacked with native Chinese and Asian-American talent, including martial artists such as Jet Li, Donnie Yen and Jason Scott Lee. And after a huge global casting search, Chinese actress Liu Yifei was cast in the breakout lead role of Mulan. Known colloquially as the 'Fairy Sister' in the Chinese entertainment industry, Yifei is relatively unknown to Western audiences, apart from an appearance in a 2014 Nicolas Cage movie.
It'll be exciting to get more familiar with her screen presence in Mulan's role of a lifetime, especially since the only other deets we have on Yifei are mired in some unfortunate controversy from late last year. More on that below.
Just how different is it going to be from the animated original?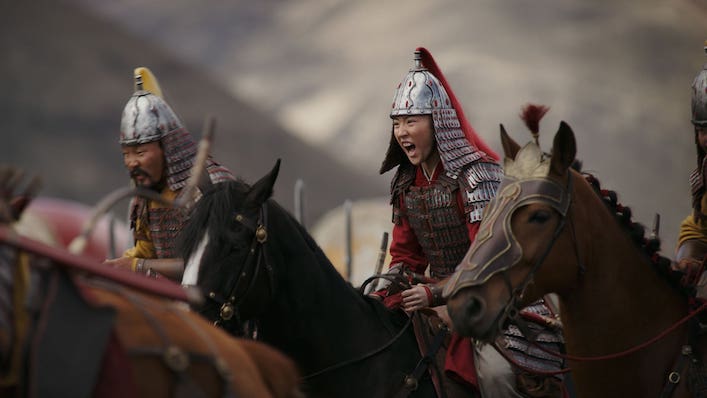 Fans of the 1998 sing-along might want to brace themselves for this. Tthe 2020 Mulan will feature no songs, no comic relief dragon companion Mushu, and no hunky Captain Li Shang.
The omissions, which might sting a little for kids who grew up on the Disney family classic, are all due to the filmmaker's desire to make a film for a traditional Chinese audience just as much as those Western audiences. By moving the story away from an animated family musical and towards a classic war drama, with wu xia 'wire fighting' elements, the new Mulan prioritises ancient legend over 90s nostalgia.
Furthermore, the dreamy Li Shang character voiced by BD Wong in 1998 has been split into two characters: a domineering mentor for Mulan, and her ally-turned-love-interest. Screenwriter Amanda Silver revealed the filmmakers even removed a romantic scene in the movie because they were told it "doesn't feel right to the Chinese people". The film's producer Jason T Reed acknowledged further that "having a commanding officer that is also the sexual love interest was very uncomfortable and we didn't think it was appropriate"; a very #MeToo era alteration to the original Disney story.
Mulan's dragon sidekick Mushu, originally voiced by Eddie Murphy, has been removed from the remake for similar reasons. "Mushu was very popular in the U.S., but the Chinese hated it," USC professor Stanley Rosen has explained. "This kind of miniature dragon trivialized their culture."
Sign up for Flicks updates
Controversy? What controversy?
Beyond the irritating delayed release due to cinemas worldwide (but especially in the vital corona-devastated Chinese film market), Mulan 2020 has also copped some flack for its lead actress' defence of Hong Kong law enforcement. In August of last year, Liu Yifei shared an image of the anti-extradition bill protests with the text "I support Hong Kong police. You can beat me now. What a shame for Hong Kong." The actress's actions sparked a hashtag calling for audiences to #BoycottMulan.
Then there's the film's homogenous racial makeup behind the camera. This outrage was sparked in part by a red carpet interview in which the film's costume designer proudly admitted to visiting European museum's Chinese collections and doing a mere three weeks of research for the film's costumes.
Disney hired:
• A white director
• A white costume designer
• Four white screenwriters
• A white composer
• A white cinematographer
• A white film editor
• A white casting director

All to "authentically" tell the story of legendary Chinese warrior Hua Mulan. https://t.co/mRo1lsBJkF

— Off Colour (@OffColourInc) March 10, 2020
Whether or not Disney's predominantly Caucasian creators can pull off an authentically Chinese war drama remains to be seen. When Mulan arrives in cinemas on July 23, you can be among the first to check it out, before it presumably lands on Disney+ sometime later this year (where you can watch the 1998 original right now!).