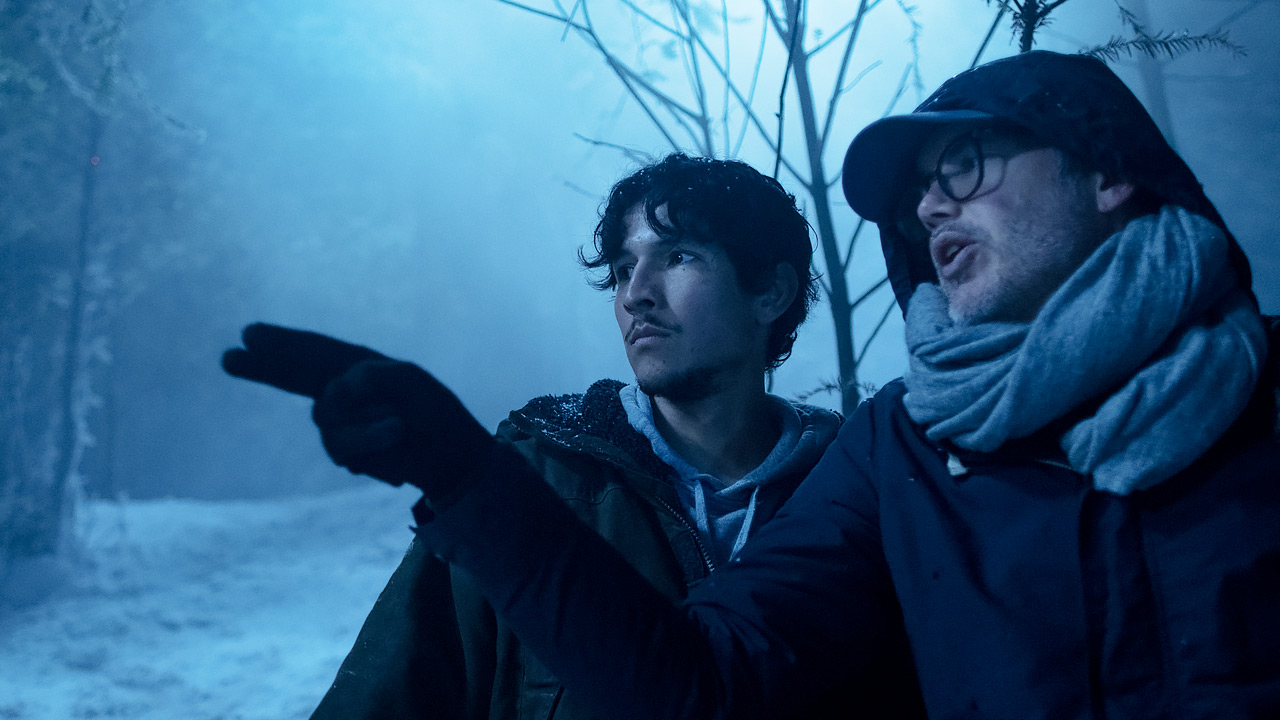 Creating nerve-eviscerating cinema: we talk to No Exit director Damien Power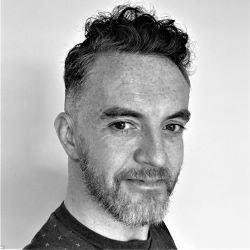 ---
Australian director Damien Power—the filmmaker behind the bush horror Killing Ground—returns with No Exit, a tense thriller set during a snowstorm in the US. Stephen Russell sits down for a chat.

You'd be forgiven for thinking folks who work for film classification boards have timid sensibilities and perhaps a proclivity for drinking tea while wearing tweed. It's possible that Launceston-born filmmaker Damien Power digs the latter two, but menacing bush horror Killing Ground, his nerve-eviscerating debut feature, is a far cry from the product of a timid mind.
And yet there he was, working nine-to-five for the Australian Classification Board in Sydney when Killing Ground took its bow at the Melbourne International Film Festival in August 2016. The mild-mannered day job continued until the film was picked up for its North American debut at Sundance in January the following year, where it took off.
"It sold internationally, I got representation over there and that was really the pivot point," Power recalls. "Am I really gonna do this? Quit the day job, be a filmmaker? So I took that leap."
As with many leaps of faith, things didn't necessarily land overnight. Power read a bunch of scripts that weren't quite right until No Exit fell in his lap. Adapted by Ant-Man and the Wasp scribes Andrew Barrer and Gabriel Ferrari from the Taylor Adams novel, it depicts the valiant battle of a drug-addicted young woman, Darby (Havana Rose Liu), who skips out of a rehab facility to get home to her ailing mum.
Darby winds up stranded at a mountainside visitor centre with four strangers during a blizzard. Then she discovers a young girl (Mila Harris) cuffed and gagged in the back of a van and has to figure out how to save her before she freezes to death, without clueing in whoever is responsible.
"It was totally in my wheelhouse," says Power. "It was a really great, character-driven suspense thriller with high stakes, this fantastically hostile setting and a great ticking clock. But also some twists that you don't normally find in this genre."
Backed by Scott Frank, the powerhouse behind The Queen's Gambit, he dug Power's plans for the material. Dennis Haysbert (who plays god in Lucifer and the President in 24) and Hell or High Water star Dale Dickey were the first cast members locked in, playing a former marine and his partner respectively.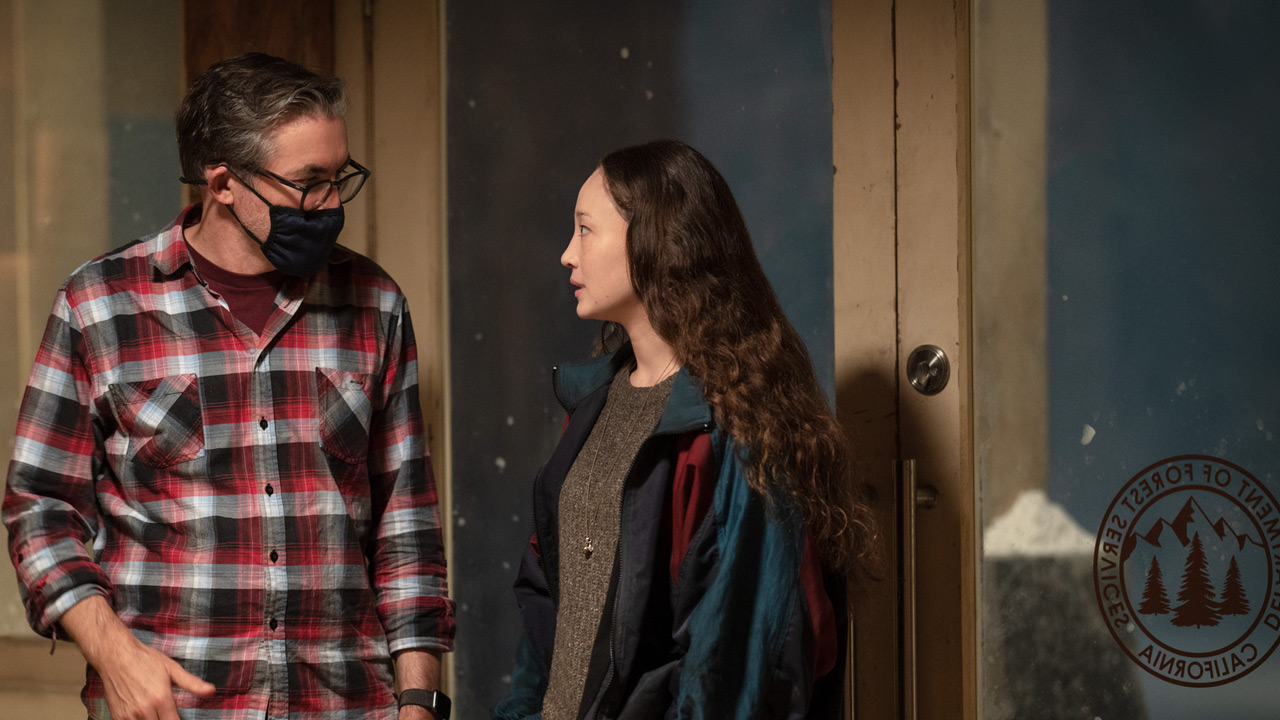 "Dale's an American icon, as far as I'm concerned," Power says. "She brings such a depth of feeling and empathy and humanity to all of the characters that she plays."
They're joined by fast-rising star Danny Ramirez (The Falcon and the Winter Soldier) and Nine Days' David Rysdahl, rounding out the strangers sheltering from the storm.
Harsh weather conditions made the Simmos Beach location shoot on Killing Ground gruelling, so Power was stoked that there was no consideration of shooting on the side of a snowy mountain. With only a handful of scenes shot in a redwood forest in Rotorua, production designer Gary Mackay instead built a working visitor centre—plus a partial car park and surrounding trees—on a soundstage at Penrose Studio in Auckland.
"It was summer when we were shooting and you would walk in out of the bright sunlight into this incredibly dark space," Power says. "We'd spend the entire day in there, and it looked cold, so you started to feel a bit cold. David described it as 'this bloody snow globe', which I love."
While there were some practical snow effects, for the most part Weta Workshop, the digital wizards behind The Lord of the Rings movies, conjured up the blizzard. "You'd be surprised how much work goes into snow," Power says. "I recall some post sessions sitting there looking at it with a laser pointer going 'Not that flake'."
Sign up for Flicks updates
Power got his introduction to movies early, as a member of Launceston's film society alongside his grandfather, who introduced him to Jim Jarmusch and Spike Lee. But it was Harry Dean Stanton and Emilio Estevez in Alex Cox' darkly comic, surreal sci-fi Repo Man that left the biggest mark.
"I just didn't understand it, but it was the most punk film that I'd seen and it was crazy and exploded my head," he says. "There was so much cursing in it, which drove my parents nuts."
He also saw the original Mad Max movie "way too young" and was "totally freaked out by it. It's right on that border between a thriller and a horror film and just so well done that it permanently scarred me."
As for his kids, at 11 and 13 they haven't quite cut into the horror canon as yet—although he did allow them to watch the first 45 minutes of  Killing Ground. "I'm sensitive to that, you know. I did work at the Classification Board. But because they don't watch scary movies, they didn't know what to be scared about. They didn't pick up on the tension."
A rare scenario when a horror movie director is happy the scares were lost on the audience…