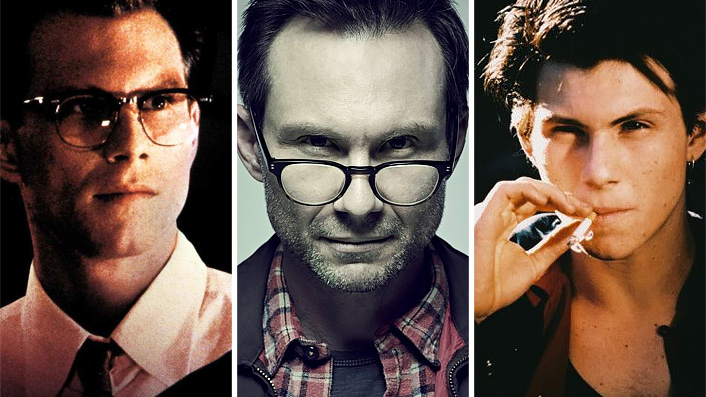 Christian Slater's 10 best performances, from Heathers to Mr Robot

---
Christian Slater leads the second season of Netflix's true crime anthology series Dirty John. To mark the occasion, critic Sarah Ward lists the best 10 performances spanning his now 40+ year career.

In the '80s, Christian Slater was the teen up-and-comer with a brooding look and a strong Jack Nicholson vibe. In the mid-'90s, he was a box office drawcard, even if he didn't always chose the best roles. Now, thankfully, he's back on our screens in a big way after a forgettable run during the first decade of the 2000s.
For his latest role, Slater joins the Dirty John anthology series for its second true-crime serving of romance gone wrong. This time around, the show (streaming on Netflix) follows the Betty Broderick case—with Amanda Peet as the titular convicted murderer, and Slater as her ex-husband.
It's just one of the memorable parts on Slater's resume. Here are his 10 best roles, from his now 40 year career.
Where to watch
Teen skateboarding drama Gleaming the Cube boasts a Z-Boy as a technical advisor, a lineup of real-life skaters doing the film's stunts and Tony Hawk playing a character. It also stars a blonde-locked Christian Slater as a 16-year-old from Orange County who starts investigating the suspicious supposed suicide of his adopted Vietnamese brother Vinh (Art Chudabala).
Sign up for Flicks updates
Both the skateboarding and Slater are the highlights of a generally average-at-best feature—but they're quite the highlights. For non-skaters wondering about the movie's title, it harks back to a 1983 issue of skateboarding magazine Thrasher.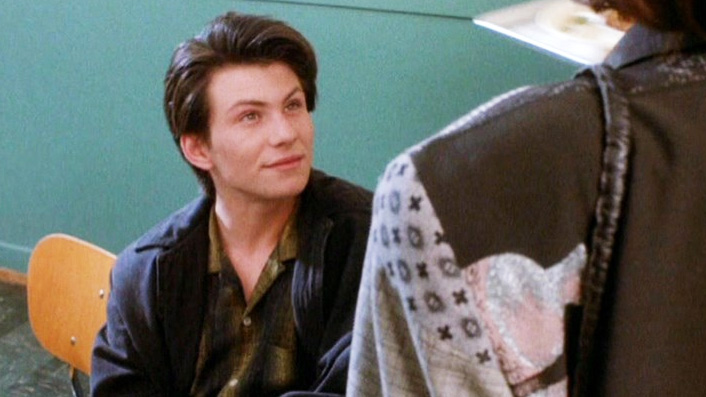 Where to watch
Along with Rebel Without a Cause, Heathers will always be one of the quintessential explorations of teen angst. Christian Slater's cool, calm, misanthropic and rebellious JD even has the surname Dean. In a film that's firmly a black comedy and a cynical dark satire, his character's arrival at Westerburg High School in Sherwood, Ohio sparks an awakening in Veronica Sawyer (Winona Ryder).
Having spent her high school years palling around with the popular clique known as the Heathers (Kim Walker, Lisanne Falk and Shannen Doherty), Veronica is more than open to JD's anti-conformity attitude, but less thrilled about the idea of killing of her classmates and staging their deaths as suicides.
Where to watch
By day, he's a quiet Phoenix newcomer content to avoid his classmates and read books by himself on the stairs during his lunch break. By night, he's a pirate radio DJ who goes by the names Hard Harry and Happy Harry Hard-on, waxes lyrical about everything that's wrong with American life in the early '90s and has his school in quite a state.
Playing the teen with an equal mix of vulnerability and swagger—and taking glasses on and off, Superman/Clark Kent-style, to distinguish between the character's two personas—Christian Slater simmers with intensity. In exploring the antics of disaffected adolescents, Pump Up the Volume takes more than a few cues from Heathers, but the two films make a great double feature.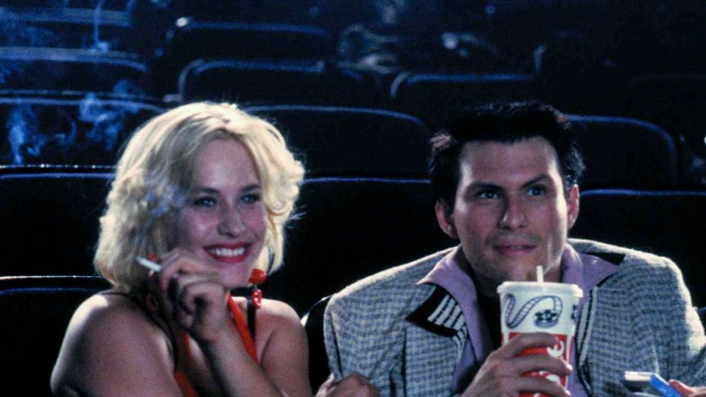 Where to watch
As kung fu film aficionado and Elvis Presley fanatic Clarence Worley in the Tony Scott-directed, Quentin Tarantino-scripted '90s gem True Romance, Christian Slater has never been better. Tarantino's notoriously wordy dialogue slips from Slater's tongue with ease, and his chemistry with Patricia Arquette—playing a sex worker paid to be Clarence's date, then becomes his wife the next morning—is dynamic.
Also stellar: the engaging crime plot, which sends the central couple on the run from Mafia heavies; an all-round top-notch all-star cast that also includes Christopher Walken, Dennis Hopper, Gary Oldman, James Gandolfini and Brad Pitt; and Hans Zimmer's score, which includes a melodic theme tune that nods to Badlands.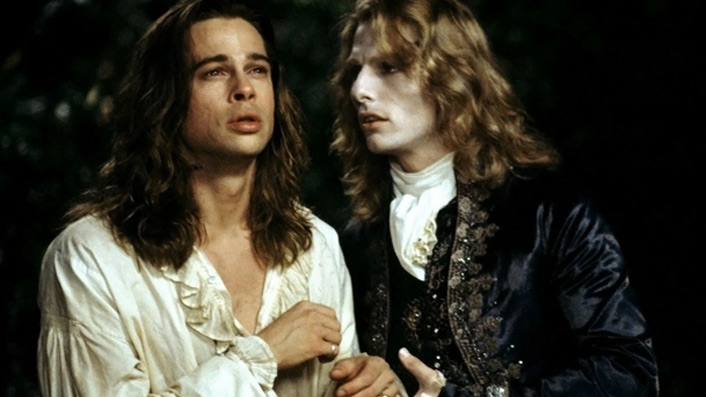 Where to watch
Originally, Christian Slater wasn't meant to be in Interview with the Vampire, with the part of said interviewer set to be played by River Phoenix. But when Phoenix died just weeks before shooting commenced, the role was recast. This isn't a flashy performance, but it's a suitably beguiling one—as needed of the man who sits and chats with a centuries-old bloodsucker, provideing the audience with their on-screen surrogate and entry point into the gothic horror tale. On scenes with Brad Pitt as vampire Louis de Pointe du Lac, Slater and Pitt's back-and-forth discussion always grabs attention.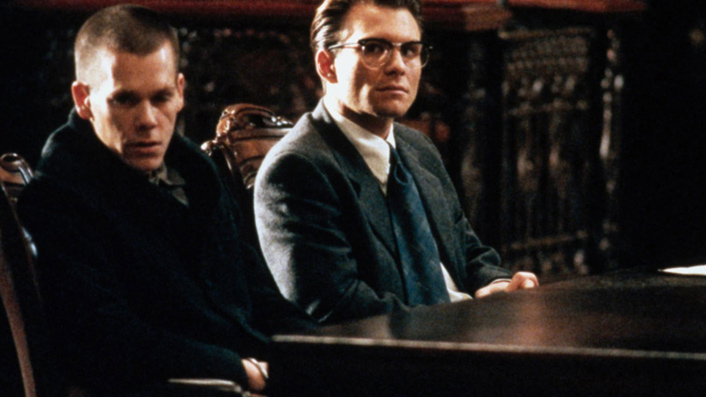 Where to watch
Playing a small-time criminal who finds himself on trial for the titular crime, an excellent Kevin Bacon is the undisputed star of Murder in the First. But as a young public defender straight out of law school, Christian Slater also leaves an impression in this legal drama, based on real-life events. The film wears its heart on its sleeves and continually ensures that audiences know how they're meant to feel. It isn't a subtle exploration of the legal system or prison by any means—but its strong performances are worth watching.
Where to watch
A pitch-black comedy marking the directorial debut of actor-turned-filmmaker Peter Berg, Very Bad Things is not a good movie. It's slick and embraces its gruesome twists and turns with glee, but it's far less entertaining, engaging, substantial and even shocking than it thinks it is. And it is rarely funny.
Still, if there's one person who tries harder than anyone to save it—and saves his own performance, at the very least—it's Christian Slater. He's in star-studded company, with Cameron Diaz, Jon Favreau, Daniel Stern, Jeremy Piven and Jeanne Tripplehorn also featuring in this tale of a Las Vegas bachelor party gone wrong.
Where to watch
As so often proves the case with Christian Slater, the moment he graces the screen in He Was a Quiet Man, it's impossible to imagine anyone else playing his role. And, as his parts in Heathers and Pump Up the Volume demonstrate, he has always excelled at performances with a hint of the unhinged about them. Indeed, in those two films, that's part of his characters' appeal.
It's also exactly what this movie about a lowly office employee who dreams about getting kill-happy at work calls for. He Was a Quiet Man lets Slater lean into his most gonzo urges, and also serve up a complicated portrayal. Story-wise, there's nothing particularly original on offer, but Slater is relentlessly compelling.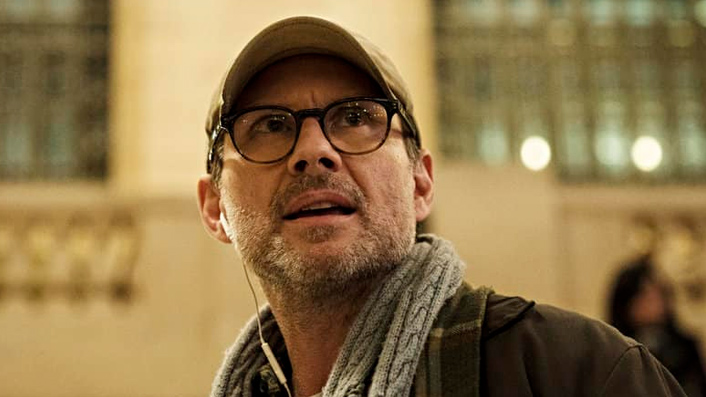 Mr Robot (TV, 2015 – 2019)
Where to watch
When Mr Robot first started airing in 2015, Christian Slater was the TV program's best-known name. By the time it ended in 2019 after a four-season run, series lead Rami Malek had won an Oscar for playing Freddie Mercury in Bohemian Rhapsody.
But as the eponymous anarchist who recruits Malek's hacker protagonist to join an activist group called fsociety, Slater is a powerhouse in this tense and twisty techno-thriller series—not just because of the importance ascribed to, and revelations related to, his pivotal character. In a Golden Globe-nominated performance, Slater uses the combination of charisma, confidence and dark allure that has served him so well across his career, fitting Mr Robot perfectly.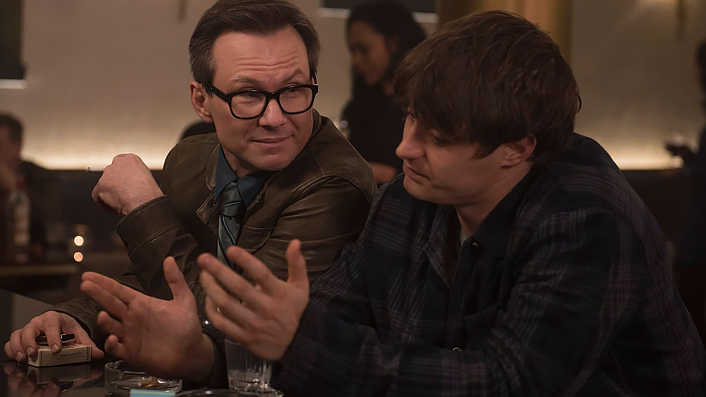 Where to watch
If two trends typify Christian Slater's four-decade career, it's these: playing subversive rabble-rousers (especially in movies with satirical leanings) and turning in standout scene-stealing supporting roles. The Wife falls into the second category.
Slater pops up as a scandal-chasing biographer who endeavours to expose a secret about acclaimed author and new Nobel Prize-recipient Joseph Castleman (Jonathan Pryce) and his dutiful wife Joan (Glenn Close), who has remained by his side for decades. Slater's  character is essential, providing the feature's narrative kindling. In film that wholeheartedly belongs to Close, Slater gives the role the textured performance it deserves.