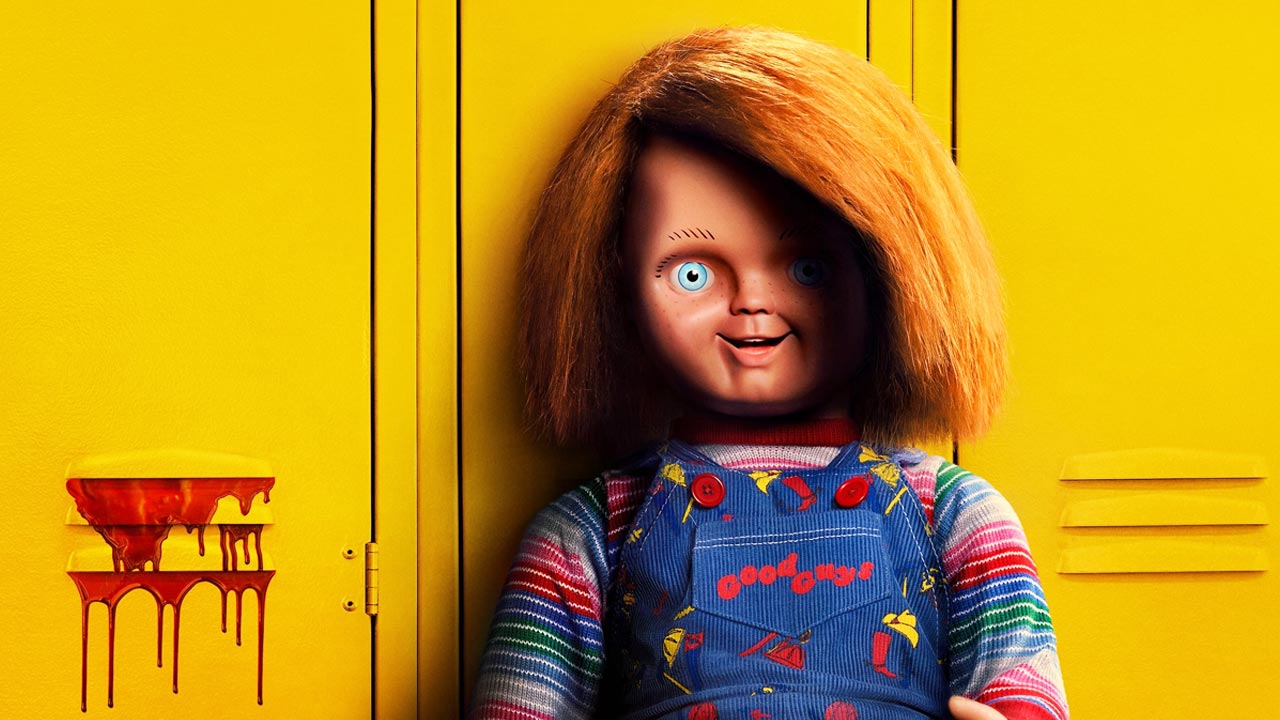 Bringing back the homicidal moppet: we interview the stars of the Chucky TV series

---
That iconic serial-killing scamp is back on screens, in a murderously entertaining TV series. In a virtual press junket, Eliza Janssen sat down with stars Christine Elise, Jennifer Tilly and Alex Vincent.

On Christine Elise's T-shirt, Chucky stands tall with horror icons like Dracula, Freddy Krueger and Michael Myers. The fact that they're all the same height is questionable—but Elise, Chucky's teen target in Child's Play 2, believes that the red-headed killer doll deserves his place in that cursed canon.
"Among the modern horror franchises that have been going on as long as we have, we're the only one that hasn't rebooted mid-stream at some point. And hasn't had someone take over and reinvent the vision. Rob Zombie hasn't come in to do a Child's Play movie yet…yet!"
We're here to discuss Chucky's move to the small screen, in his own self-titled slasher series. Showrunner and original creator Don Mancini has navigated his homicidal moppet between poles of horror and humour for seven feature films over 33 years, always employing Brad Dourif's gravelly pipes as the voice of Chucky.
Fans baying for blood will be pleased that the new TV show doesn't just continue the films' surprisingly consistent mythology. It's even bringing back Chucky's favourite "friends to the end" Andy (Vincent) and Kyle (Elise) for another playdate.
Besides Dourif, Vincent is the sole cast member who's been around since Chucky's bloody beginnings. His experience of the original Child's Play production was "never scary…I was a really bright kid, brighter than I think I am now. I think I had a good understanding of what I was doing there. I got to leave school, go out to Los Angeles, play with a million dollar puppet and only have three hours of tutoring a day", he reminisces. "I don't remember much else about being six but I do remember being in that film."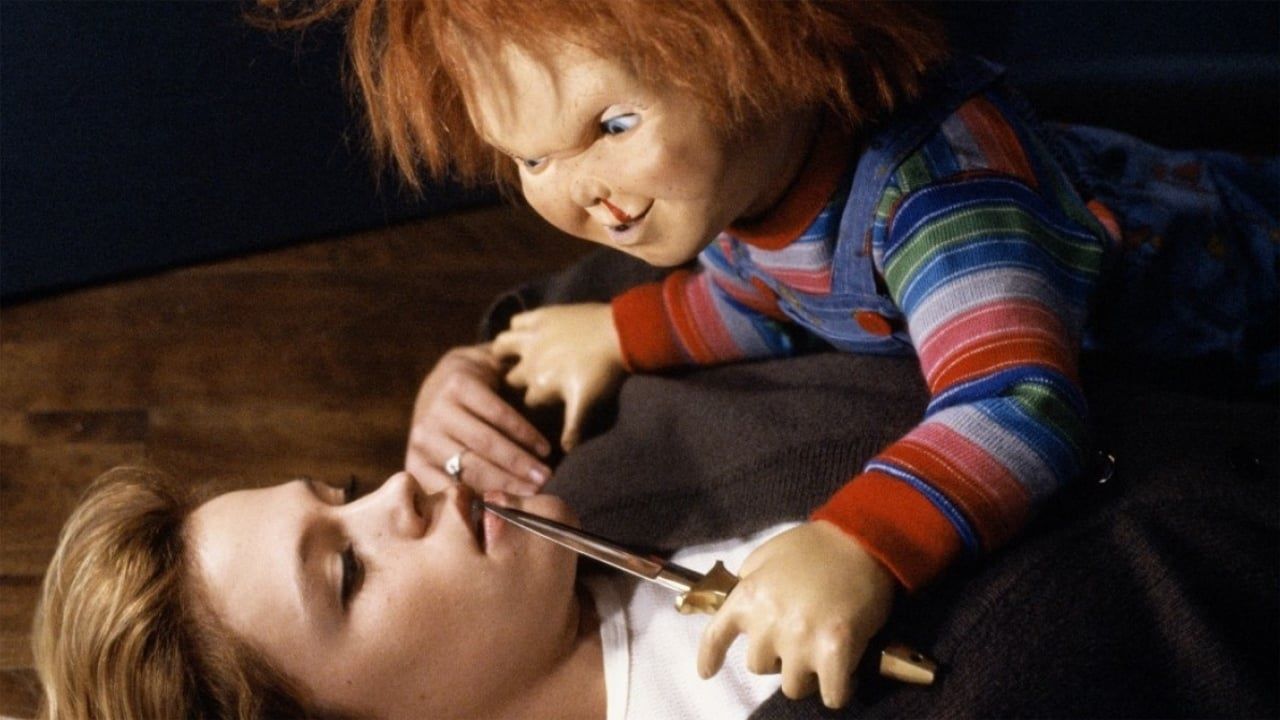 Elise joined Vincent as his badass foster sister for Child's Play 2, and the siblings level up once more to hunt Chucky down in the final episodes of season one.
"To be part of anything so iconic is so rare", Elise explained of her decision to follow Chucky to the small screen. "I'd be a fool to say no. And Alex is like my little brother, so it's just a win-win-win-win."
The pair describe themselves as "veterans" on the rejuvenated Chucky set, where troubled teen Jake (Zackary Arthur) struggles with coming out of the closet and high school bullies. That's before the murdering Good Guy, himself the parent of a "gendahfluid kid", begins doling out vengeance with a knife about as big as his whole body. The gay 'coming-of-rage' subplot won't be a surprise to fans, who've seen the franchise hit new heights with its exploration of queer identity. And bringing back Jennifer Tilly's camp icon Tiffany Valentine just sweetens the deal.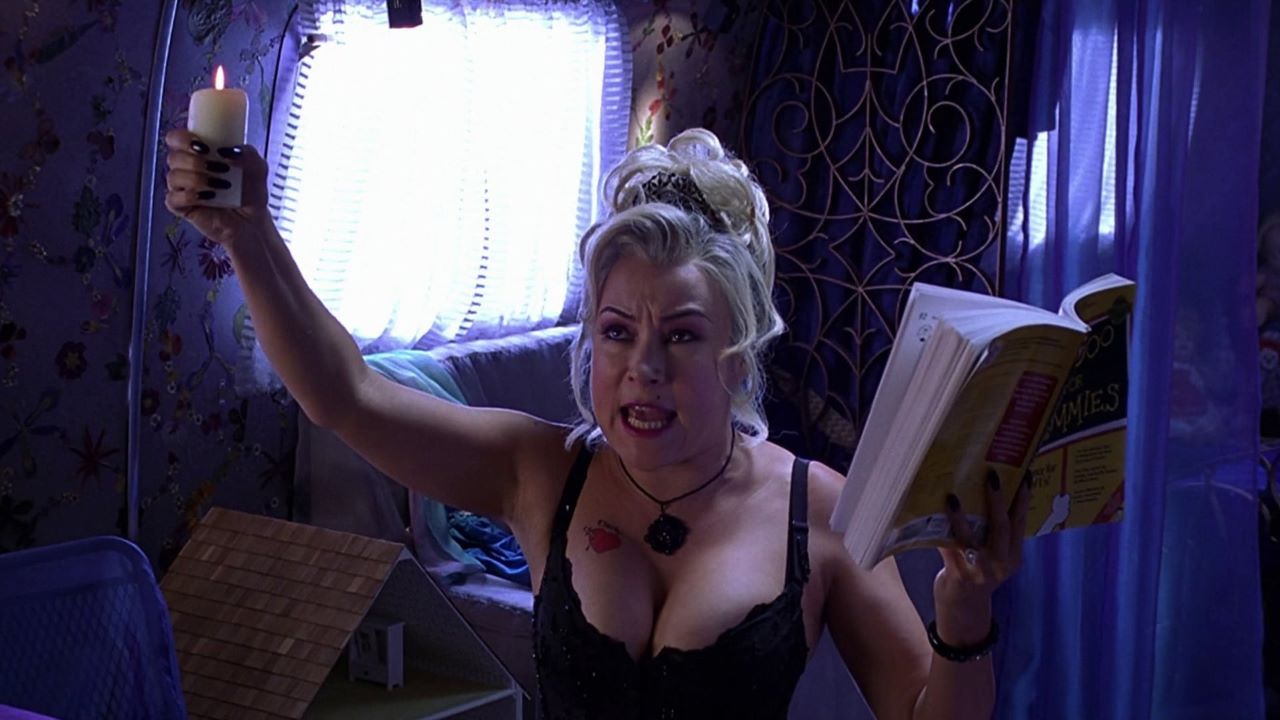 "That's why Halloween is so much fun to see: y'know, gay men dressed up as Tiffany, straight women dressed up as Tiffany, little kids." Tilly is proud of her character's enduring impact, gushing about the new generation of diverse fans—and sometimes, fellow famous faces—who love the Bride of Chucky. "I'm like, 'they know who I am!' Well, they know who Tiffany is, anyway."
Mancini couldn't get Tilly's distinctive voice out of his head while inventing the character, and the pair are now best buds. Tiff's TV scenes include homages to that friendship: a visual reference to Bound, Tilly's lesbian neo-noir that turns 25 this year, and some poker action, reflecting Tilly's IRL acumen at the game.
The actor was shocked, however, at just how bloodthirsty Tiffany's origin story is revealed to be.
"She's so much more of an awful person than I thought she was! I didn't realise Tiffany was that smart! But I love it. There's a lot of surprises for the Chucky fans watching the series. They're going to be thrilled, delighted and horrified, all at the same time."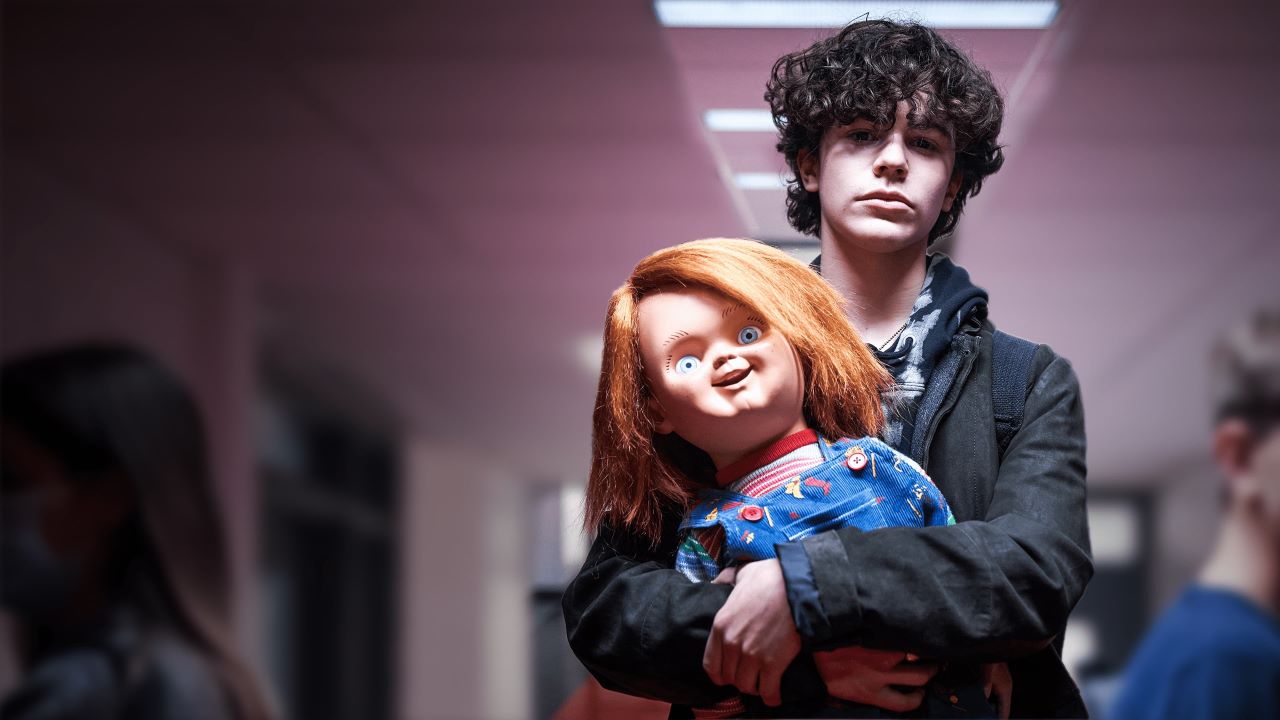 All three actors take time to praise the enduring cult of Chucky. Elise and Vincent thank the convention circuit, estimating that they now meet around 30,000 "incredibly gracious, appreciative" fans per year.
"That's more than most people meet in their entire lives", Vincent points out. Tilly enjoys "a tremendous amount of validation from the Chuckyverse, we call it. I'm an actor, I'm needy, I need validation! I admit it!"
They all, however, have varying opinions on just what draws fans back to the foul-mouthed toy. Elise thinks the secret is continuity—Mancini's uninterrupted creative control. For Vincent, it's that horror "connects with people in ways that a lot of other things just don't. There's very few reactions more visceral than fear."
Tilly had this to say: "I think that people relate to Chucky: 'oh, he's like us, he smokes a doobie, he's got a complicated kid, he's got a nagging girlfriend'. They identify with him because he's loveable. Even though he's running around with a butcher knife."