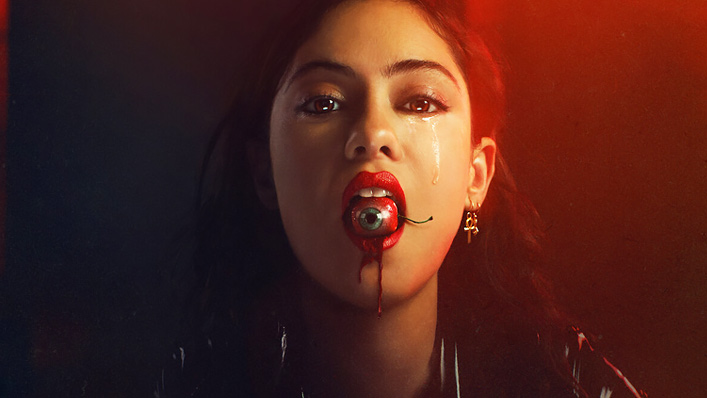 Bow down to Rosa Salazar: Brand New Cherry Flavour star and our new queen of body horror

---
All hail, Rosa Salazar! The star of Brand New Cherry Flavour—who was also great in Alita: Battle Angel and Undone—should be recognised as a modern day scream queen, writes Eliza Janssen. 
Netflix horror series Brand New Cherry Flavour may not be to your taste. It's self-consciously kooky, gross and too obviously influenced by (better) works from David Lynch, David Cronenberg and creator Nick Antosca's existing series Channel Zero. In August, our critic Travis Johnson said the eight-part series "feels like a near miss rather than a slam dunk—it almost works, and that narrow margin niggles."
See also
* Best new movies & series on Netflix
* All new streaming movies & series
So why am I bringing up this relatively unsung series, that many viewers either couldn't stomach or didn't bother with in the first place? Because while we were watching its Hollywood gore through our fingers, a coronation was taking place. Brand New Cherry Flavour's lead actor Rosa Salazar should be considered our contemporary queen of body horror. Her role as Lisa N. Nova isn't the first instance of her uncanny power we've seen on screen, either.
I first became aware of Rosa Salazar as one of Jay Baruchel's many love interests in the surreal FX comedy Man Seeking Woman. After she rejected him one too many times, Baruchel created a lab-grown mutant version of her character to be his ideal girlfriend (that's just the kind of thing that would happen in this fairly hit-or-miss show).
The resulting creation was named 'Bosa', a drooling, Igor-esque being that proved the actor's willingness to be disgusting, possessed, disembodied. Check her out in this promotional tweet from 2016: that's commitment, baby.
Meet Bosa. Isn't she lovely? #ManSeekingWoman pic.twitter.com/vn1ZihFHrQ

— Man Seeking Woman (@manseekingwoman) February 27, 2016
Her biggest role, however, has been as the titular Alita: Battle Angel in a big-budget, hyper-violent anime adaptation from Robert Rodriguez and James Cameron. Salazar is the human presence behind Alita, an exuberant motion capture performance that initially freaked the fuck out of critics with its firm placement in the uncanny valley.
The Verge summarised their visceral discomfort for Alita's huge eyes and near-photographic skin texture as such: "After so many years of CGI animators trying to mimic convincing human faces and not entirely succeeding, it's still unsettling to see a character hovering this close to realistic, while staying this far away from it."
Although her performance was generally celebrated, the very choice of the role makes artifice and uncanny reality a recurring theme for Salazar. So human, yet so fake and strange at the same time. That's exactly what I come to the movies to see, and the dichotomy showed up once again in Prime Video's animated odyssey Undone.
Luke Buckmaster, reviewing the experimental series back in 2019, applauded its use of "rotoscoping to create a world that is sort of real and sort of not…the novelty of its surreal visual style never wears off." As the car crash victim trapped in this picture-book purgatory, Salazar capably carried a show that might totally drown a less believable actor. She makes Alma's wonder, confusion and malaise feel true when everything else in the show is cartoon psychedelia.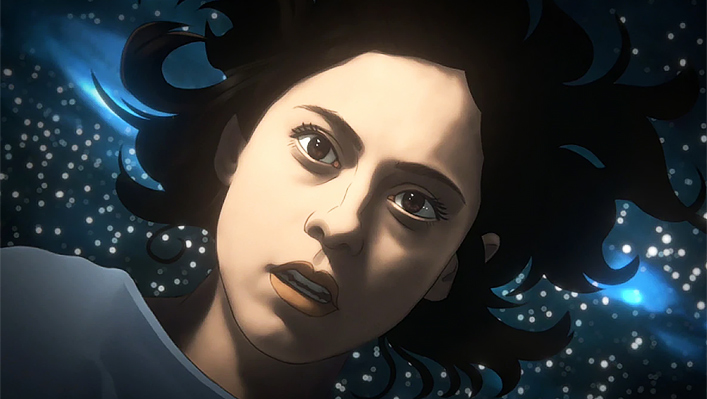 Coming back to Brand New Cherry Flavour, Salazar plays an entirely different kind of protagonist: someone who feels warped before the show's supernatural plot even begins. Her character Lisa N. Nova is a 90s indie-horror renegade, cheated out of directing her first feature by slimy producer Lou Burke (Eric Lange). Lisa shows a kind of fierce grief over the loss of her creative control that is typically reserved for slain wives and children: "I want to set his life on fire", she hisses at Catherine Keener's downtown witch Boro, igniting a curse to get her sweet revenge on Burke.
One of the curse's major side effects is that Salazar must consistently vomit up live baby kittens. It's utterly revolting and happens way too much—you can practically set your watch to it, a good time to take a bathroom break each episode for squeamish bingers—but Salazar never phones it in, making every regurgitated cat feel more painful than the last. I don't want to go into too much detail regarding a Videodrome-esque orifice that the character enjoys in episode 5, but that happens, too. It's bravura, body horror perfection.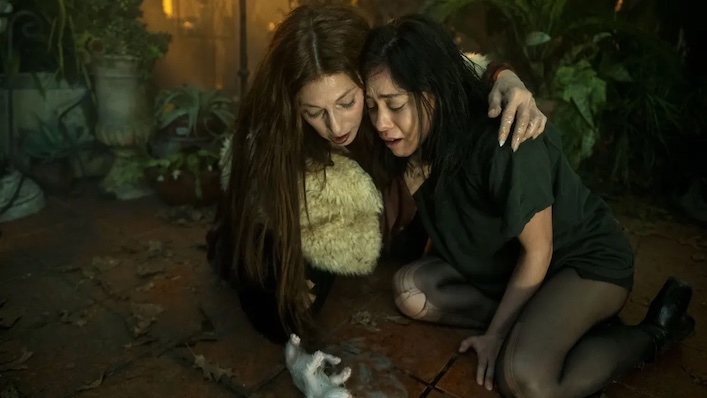 Is Salazar just drawn to trippy projects that present some kind of physical challenge when it comes to performance? Who knows. Once you become a fan as I clearly have, you start to feel that the actor has almost been punished for her excellence in roles that obscure her actual appearance—viewers of Brand New Cherry Flavour might not even realise they're watching the real Alita, for instance.
Her Undone character looks exactly like the actor with a layer of Linklater-esque animation on top, but still: she's not a big name yet. Perhaps the ghettoisation of sci-fi and horror, anime and the animated medium in general have shut down her chances at wider recognition.
Hopefully it's just a matter of time before Rosa Salazar is rightfully recognised as a modern day scream queen—ruler of the uncanny valley. You don't need Alita's massive eyes to see that she's a star worth watching.
Rosa Salazar is a SalaStar, Hollywood just doesn't realize it yet. pic.twitter.com/fEWQvR79pD

— Kevin The Critic Finally Started Watching PLL (@kevin_thecritic) September 11, 2021