Best new movies and TV series on Stan: October 2020

---
Each month, lots of new films and TV shows are added to Stan's library. Critic Craig Mathieson surveys each month's selections and picks for titles mostworth watching. For the full list of everything arriving on the platform, scroll down.
Top Picks: TV
Harlots seasons one to three (October 1)
Stan has secured the streaming rights from SBS on Demand for all three seasons of this bolshy feminist drama, set amongst feuding houses in London's burgeoning sex trade of the 1760s. In a city where one in five women were sex workers, the industry is the best and often only way for them to gain agency and a measure of economic protection.
Creators Alison Newman and Moira Buffini mix period detail with modern twists – the skirts are hooped, the soundtrack has a galvanising backbeat—in charting the machinations of two rival brothel madams: the refined, established Lydia Quigley (Lesley Manville) and the ambitious, unflinching Margaret Wells (Samantha Morton).
Ethan Hawke comes to streaming with this timely primer on a flashpoint in American's fractured racial history, playing an American abolitionist whose opposition to slavery in the years prior to Civil War eventually led him to embrace violence and attempt to instigate a rebellion among slaves. Created by Hawke and Mark Richard, this version of John Brown is adapted from James McBride's acclaimed 2013 novel, with Albert Hughes (The Book of Eli) directing the first of eight episodes.
Sign up for Flicks updates
The creative voices should make a white saviour narrative thankfully unnecessary, and there's a terrific foil for Hawke with Hamilton's Daveed Diggs playing Frederick Douglass, an escaped slave whose writing and speeches made him one of the most eloquent opponents of the south's systematic oppression.
Aldous Huxley's revered dystopian novel was published in 1932, but its vision of a futuristic society where the haves live in a privileged, socially engineered future that's chemically modulated and satiated with hedonism while ignoring the have-nots can easily draw comparison to today's troubled world. There's a knottier, conspiracy-tinged plot to this American adaptation, starring Alden Ehrenreich as a newcomer to the gilded civilisation of New London, Harry Lloyd as his intrigued sponsor, and Jessica Findlay Brown as the woman they both become connected with. The verdict is still out on whether a second season will be made.
If it's a rule that great movies rebooted as streaming series miss the mark, then Condor is the exception that proves it. The first seasons updated Sydney Pollack's paranoid 1975 drama Three Days of the Condor, which starred Robert Redford and Faye Dunaway, into a lean, persuasive tale built around a covert CIA analyst, Joe Turner (Max Irons), whose work somehow gets everyone in his workplace bar him executed by unknown killers.
With Joe on the run from both sides, the contemporary setting allowed for a nuanced take on the information age, government service, and the clash of opposing cultures. The new season brings Joe back to the deeply compromised CIA, and amps up an already impressive supporting cast by adding the likes of Constance Zimmer (UnREAL).
Top Picks: Movies + Specials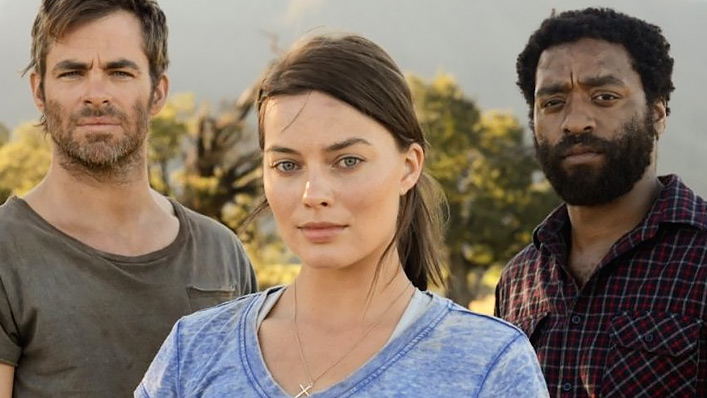 Actually, yes, there is an intimate post-apocalyptic movie starring Margot Robbie, Chiwetel Ejiofor, and Chris Pine. Directed by Craig Zobel (Compliance), 2015's Z for Zachariah is set in a secluded valley several years after a nuclear war, where Ann (Robbie), a farmer's daughter who has fashioned a sustainable life, is joined by a scientist, John (Ejiofor), and then a miner, Caleb (Pine).
Each man's arrival changes her outlook—with John it's her faith versus his rationality, while Caleb creates a romantic triangle. Robbie convinces as a hardy but obviously innocent young woman, unsure of who either man was in the outside world, and Zobel expertly charts the dynamic between them. The bitter underpinning is that even as they consider a new world, prejudices from the old one intrude.
With Oliver Stone in the autumnal phase of his career, complete with his just-released memoir Chasing the Light, it's worth going back to where his filmmaking took off. Based on true events and scathing about official U.S. government policy—some things definitely never changed—Salvador tells the story of Richard Boyle (James Woods), a needle-in-the-red photojournalist who arrives in El Salvador in the early 1980s just as the Central American nation's civil war is accelerating its death squads and pitched battles phase.
Woods' manic energy veers between self-destruction and vivid responsibility, and this 1986 independent release earnt both the actor and Stone Academy Award nominations for Best Actor and Best Original Screenplay respectively.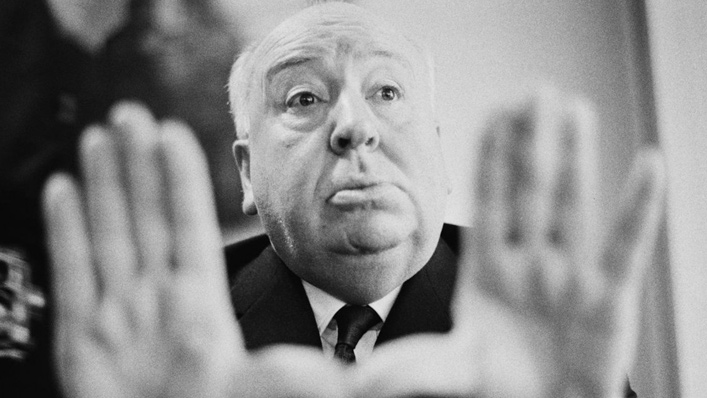 Alfred Hitchcock Collection (October 21)
Nearly every filmmaker who serves as a foundation stone for the cinema is under-represented on our burgeoning streaming services—some have only a smattering of their valuable works available, others are completely absent. Stan takes a small but helpful step in the right direction by adding five features from Alfred Hitchcock, the British director who became the masterful chronicler of American desire and dread in the middle of the 20th century.
Between them Psycho, The Birds, Rear Window, Rope, and Saboteur are a top primer on Hitchcock's artistry, with impeccable technique, an undercurrent of erotic obsession, and a fascination with terror. Given all that, it's not surprising how modern parts of this collection feel.
---
All titles arriving on Stan in September
October 1
MisUnderstandings of Miscarriage (M.U.M) – Premiere
Code 404: Season 1 – Premiere
Disturbing the Peace
Harlots: Seasons 1-3
Watchmen (2009)
Colette
Antichrist
Killers (2010)
October 2
Desus & Mero: Season 2, Episode 51
Where's Wally?: Season 1 – Premiere
68 Whiskey: Season 1
Pride & Prejudice & Zombies
The Female Brain
Legend
American Ninja
American Ninja 2
American Ninja 3: Blood Hunt
American Ninja 4: The Annihilation
October 3
How the Grinch Stole Christmas
Secret Scripture
Monster Beach: Season 1, Episode 33
October 4
The Good Lord Bird: Season 1, Episode 1 – Premiere
Power Book II: Ghost – Season 1, Episode 5
The Comedy Store: Season 1, Episode 1 – Premiere
Monster Beach: Season 1, Episodes 34 & 35
Evil Dead II
October 5
The Circus: Season 5, Episode 16
Desus & Mero: Season 2, Episode 52
Our Cartoon President: Season 3, Episode 13
We Are Your Friends
The Party
The Battle of Britain (1969)
The Russia House
October 6
Z For Zachariah
Life, Itself (2018)
Amos and Andrew
Honeymoon in Vegas
Vampire's Kiss
October 7
Miranda: Seasons 1 – 3
Bran Nue Dae
P.S. I Love You
The Big Country
The Hawaiians
Khartoum
Number One
October 8
Cold Feet: Seasons 1 – 9
Speed Racer
Chaplin
10 To Midnight
Messenger Of Death
The Passage (1979)
Taras Bulba
October 9
Desus & Mero: Season 2, Episode 53
Patriots Day
The Flash: Season 6
Salvador
Bad Influence
Harley Davidson and the Marlboro Man
October 10
The Nutcracker
Canadian Bacon
October 11
The Good Lord Bird: Season 1, Episode 2
The Comedy Store: Season 1, Episode 2
The Spanish Princess: Season 1 (Part 2): Episode 9 – Premiere
The Young Victoria
October 12
Our Cartoon President: Season 3, Episode 14
The Circus: Season 5, Episode 17
Mr. Robot: Seasons 1-3
Hoosiers
Ghoulies
Ghoulies II
October 13
The Prince
Murder on the Orient Express (1974)
Invasion of the Body Snatchers
October 14
Mr. Selfridge: Seasons 1 – 4
The Dish
Highway to Hell
The Return of The Living Dead
October 15
Total Recall
Red Heat
Raw Deal
Red Sonja
Pumpkinhead II: Blood Wings
October 16
Brave New World: Season 1 – Premiere
The Mummy ('99)
The Mummy Returns
The Mummy: Tomb Of The Dragon Emperor
Howling II: Your Sister is a Werewolf
October 17
The Holiday
Pitch Black
The Chronicles Of Riddick
Riddick
October 18
The Good Lord Bird: Season 1, Episode 3
The Comedy Store: Season 1, Episode 3
The Spanish Princess: Season 1 Part 2: Episode 10
Grimsby
The First Power
October 19
Desus & Mero: Season 2, Episode 54
Our Cartoon President: Season 3, Episode 15
The Circus: Season 5, Episode 18
Unforgotten: Season 3
Dr. Phibes Rises Again!
October 20
Lawless
Universal Soldier
Cliffhanger
Blood Simple (Director's Cut)
Pit and the Pendulum
October 21
Madagascar: A Little Wild: Season 1, Episode 7
Psycho ('60)
The Birds
Rear Window
Rope
Saboteur
The Last Kiss
At Close Range
Johnny Cool
October 22
Valor: Season 1
The Beatles: Eight Days a Week – The Touring Years
The Doors
This Is Spinal Tap
In the Head of the Night (1967)
Little Dorrit: Part 1 & 2
October 23
Desus & Mero: Season 2, Episode 55
Abduction
Blow Out
Marty
Nell
October 24
Gran Torino
National Lampoon's Movie Madness
The Thing
October 25
The Good Lord Bird: Season 1, Episode 4
The Comedy Store: Season 1, Episode 4
The Spanish Princess: Season 1 Part 2: Episode 11
The Wedding Date
October 26
Desus & Mero: Season 2, Episode 56
Our Cartoon President: Season 3, Episode 16
The Circus: Season 5, Episode 19
The Call
The Pianist
The Cutting Edge
Flesh + Blood
October 27
Informer 3838: Season 1
The Legend of Zorro
Rancho Deluxe
Stay Hungry
October 28
The Bay: Season 1
The Way Way Back
The Madness of King George
Mr. Accident
October 29
Miss Sloane
Are We Officially Dating?
Cold Turkey
Fitzwilly
Love Is All There Is
Some Kind of a Nut
October 30
Desus & Mero: Season 2, Episode 57 – Final
The Inbetweeners (2011 Movie)
MacGyver (2016): Seasons 1 – 4
On the Beach (1959)
Peter's Friends
Supernova
October 31
Condor: Season 2 – Premiere
The Runaways
WarGames
---
See also
* Best new movies and TV series on Netflix Austalia
* Best new movies and TV series on Amazon Prime
* Best new movies and TV series on Disney+
* All new streaming movies & series