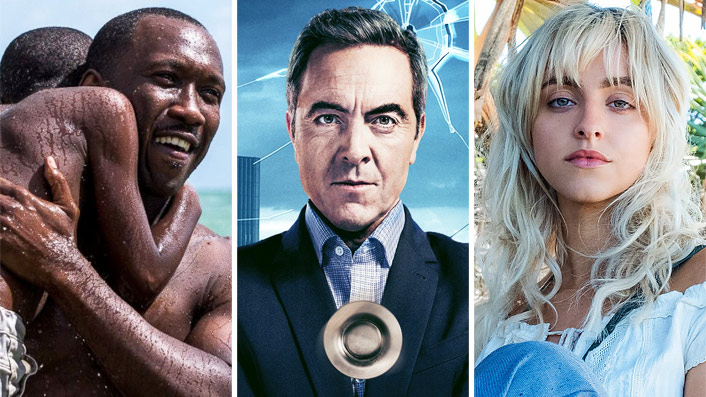 Best new movies and TV series on Stan: June 2021

---
Each month, lots of new films and TV shows are added to Stan's library. Critic Craig Mathieson surveys each month's selections and picks for titles most worth watching. For the full list of everything arriving on the platform, scroll down…
Top Picks: TV
Stan's latest original series is a slow burn thriller set in an idyllic seaside community where the natural beauty and unnatural wealth reveal an unstable environment. Fresh from evoking mystery in The Dry, Bebe Bettencourt plays a young woman whose disappearance upends her best friend (Sophie Wilde) and results in a search that uncovers more than her friends and family expect.
Starting with series creator Vanessa Gazy the entire writing team is female, which should hopefully put a different lens on this eight-part drama. Welcome faces dot the supporting cast—most notably Samuel Johnson as the detective piecing the truth together.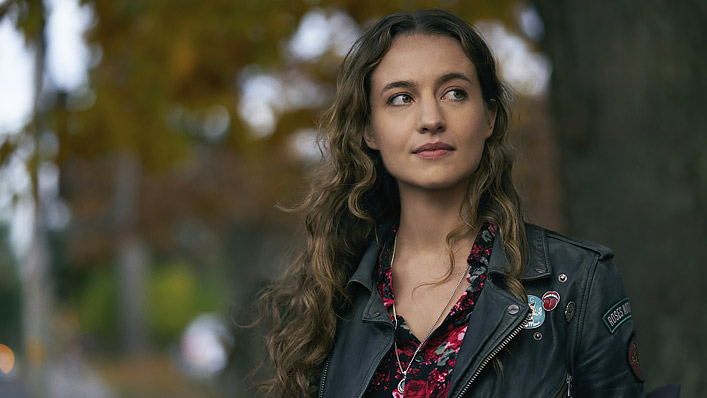 So apparently you can make jokes about America fragmenting. In this drama the residents of a small but gorgeous New Hampshire town—'bucolic' for short—discover that they're sitting atop a deposit for a rare mineral essential to the tech industry. When the government and a corporation start digging up their parks and demolishing homes, a local school teacher, Sarah (Stella Baker), leads a fightback that involves the town being recognised as its own country; hopefully it's a democracy.
Creator Jeffrey Paul King was integral to Elementary, the modern day American take on Sherlock Holmes, which should mean some sharp-tongued dialogue to go with the nation-building speeches and winsome plot machinations.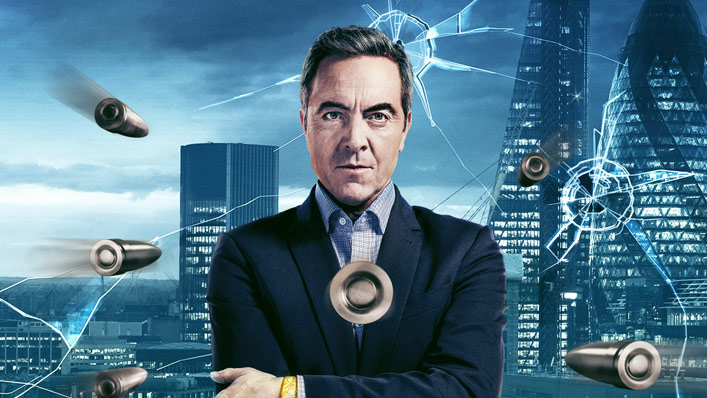 The late, great Stan Lee, whose comic book legacy has been enshrined at the centre of popular culture thanks to Marvel's movies, was the source of ideas long after he retired. This British crime drama, which debuted in 2016, stemmed from Lee noting that the super power he most wanted was luck.
On the show James Nesbitt plays a London police detective who has his professional and personal failings turned around when a stranger (Sienna Guillory) gifts him with a magical bracelet that brings good fortune. Naturally there are new complications, but a well-received three seasons suggests that the makers of the series knew what they were doing.
Top Picks: Movies + Specials

Writer and director Barry Jenkins is one of the most important American screen voices to have emerged in the last 10 years. With his stunning adaptation of Colson Whitehead's Pulitzer Prize-winning novel The Underground Railroad having just arrived as a limited series on Prime Video, it's worth revisiting Jenkins' breakthrough 2016 feature, which won the Academy Award for Best Feature.
Set in Miami's predominantly Black Liberty City community, Moonlight is a riveting drama wrenched from three stages in the life of Chiron, an uncertain boy (Alex Hibbert), vulnerable teen (Ashton Sanders), and hardened young man (Trevante Rhodes) coming to terms with his sexuality. The story's tender realism and the expressive attention paid to bodies and faces exerts a rare hold.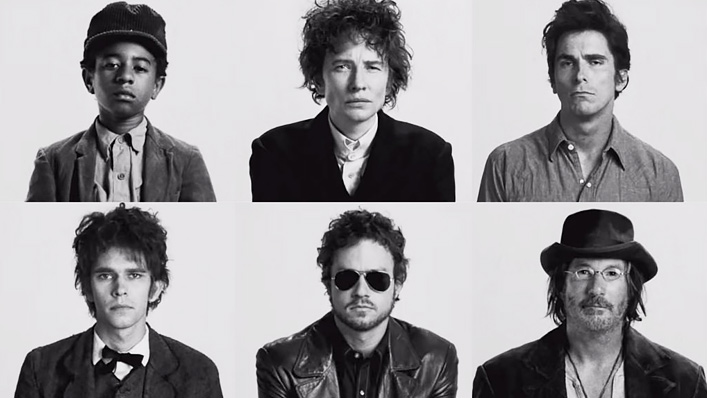 Bob Dylan turned 80 last week, a landmark for the songwriter who helped shift the very foundations of popular music. While Dylan has had an intriguing if intermittent interest in the movies, his own life and work was at the centre of this fascinating musical biopic from Todd Haynes (Velvet Goldmine, Carol), which used the many personal eras and songs of Dylan as source code for a patchwork vision of his life.
Amongst the versions are Cate Blanchett as Jude Quinn, the mocking scarecrow who represents Dylan in his mid-1960s rock phase, and Heath Ledger as Robbie Clark, an actor who succumbs to fame after getting his break playing a Dylan-like songwriter in a Hollywood movie. Few artists have received such telling interpretation.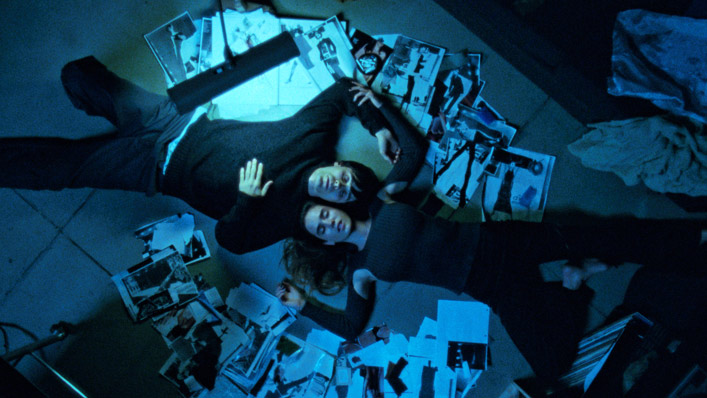 Released in 2000, Darren Aronofsky's second feature is an unflinching depiction of addiction's unrelenting dislocation and destruction that reset the possibilities of American independent cinema with its audacious technical bravura and committed performances. Adapted by Aronofsky and Hubert Selby Jr from the latter's 1978 novel, the movie stars Ellen Burstyn as a widow whose desire for affirmation sees her embrace dietary amphetamines, while her son (Jared Leto), his girlfriend (Jennifer Connelly), and his best friend (Marlon Wayans) try to profit from their heroin addiction. Prescient in its view of America and formally bracing, it's a valuable historical work that remains vitally relevant.
---
All titles arriving on Stan in June
June 1
The Pact: Season 1, Episode 5
Moonlight
The Good Fight: Season 4
Killing Eve: Season 3
Rugrats in Paris: The Movie
The Big Sick
Jamie's School Dinners: Season 1
Jamie's Chef: Season 1
Jamie Saves Our Bacon
Jamie's Fowl Dinners
Jamie & Jimmy's Food Fight Club: Season 1 & 2
Jamie's Kitchen: Season 1
Jamie's Great Italian Escape: Season 1
Jamie's Ministry of Food: Season 1
Jamie's Big Festival: Season 1
June 2
The Pact: Season 1, Episode 6 – Final
Baby Hater – Premiere
This is England '90: Season 1 – Premiere
W.
June 3
Snow Angels: Season 1 – Premiere
The Bold Type: Season 5, Episode 2
Younger: Season 7, Episode 11
Madea's Witness Protection
Madea's Family Reunion
Why Did I Get Married?
Tyler Perry's A Madea Christmas
Diary Of A Mad Black Woman
Boo! A Madea Halloween
Tyler Perry's Boo 2! A Madea Halloween
Tyler Perry's Daddy's Little Girls
Tyler Perry's Madea's Tough Love
Temptation: Marriage Counsellor
Single Mom's Club
June 4
Clarice: Season 1, Episode 10
Everything's Gonna Be OK, Season 2, Episode 10 – Final
Tripped: Season 1 – Premiere
This Is Port Adelaide – Premiere
Madagascar: A Little Wild: Season 1, Episode 20
The House
Blood Father
June 5
RuPaul's Drag Race: Down Under: Season 1, Episode 6
Foreman (2017)
June 6
Black Monday: Season 3, Episode 3
The Girlfriend Experience: Season 3, Episode 7
Run the World: Season 1, Episode 4
The Reader
June 7
Drag Race España: Season 1, Episode 2
The Moodys (US): Season 2: Episode 6 & 7
Brad's Status
June 8
Patria: Season 1 – Premiere
Stranger Than Fiction
The Chef
June 9
Brain Surgeons: Between Life and Death: Season 1 – Premiere
The Ninth Gate
June 10
The Bold Type: Season 5, Episode 3
Younger: Season 7, Episode 12 – Final
Love My Way: Seasons 1 – 3
I'm Not There
June 11
Eden: Season 1 – Premiere
Clarice: Season 1, Episode 11
Trolls: Trollstopia: Season 1, Episodes 20-26 – Final
I Am Bolt
June 12
RuPaul's Drag Race: Down Under: Season 1, Episode 7
The Sum of Us (1994)
1408
June 13
Black Monday: Season 3, Episode 4
The Girlfriend Experience: Season 3, Episode 8
Run the World: Season 1, Episode 5
American Assassin
June 14
The Fox: Season 1 – Premiere
Drag Race España: Season 1, Episode 3
Soul Men
Shelter (2009)
June 15
The Republic of Sarah: Season 1, Episode 1 – Premiere
All American: Season 3, Episode 14
Back to Life: Season 1
The Circle
June 16
Skeletons of the Mary Rose: The New Evidence – Premiere
The Mist (2007)
Severance
June 17
The Bold Type: Season 5, Episode 4
Wally's Wonderland
June 18
Clarice: Season 1, Episode 12
Fire In Babylon (2010)
June 19
RuPaul's Drag Race: Down Under: Season 1, Episode 8 – Final
June 20
Black Monday: Season 3, Episode 5
The Girlfriend Experience: Season 3, Episodes 9 & 10 – Final
Run the World: Season 1, Episode 6
All Eyez on Me
June 21
Desus & Mero: Season 3, Episode 26
Top Dog: Season 1 – Premiere
Drag Race España: Season 1, Episode 4
The Moodys (US): Season 2: Episode 8 – Final
Wonderland (2003)
Solo (2006)
June 22
All American: Season 3, Episode 15
The Republic of Sarah: Season 1, Episode 2
Logan Lucky
June 23
Animal Conversations: Season 1 – Premiere
Requiem For A Dream
June 24
The Bold Type: Season 5, Episode 5
The Hitman's Bodyguard
How Do You Know Chris?
Alone In Berlin
June 25
Clarice: Season 1, Episode 13 – Final
Desus & Mero: Season 3, Episode 27
Hitmen: Season 1 – Premiere
Paper Giants: The Birth of Cleo
Paper Giants: Magazine Wars
Planet Terror
Death Proof
The Nanny Diaries
Igor
June 26
The NeverEnding Story
Hoodwinked 2: Hood vs Evil
Bright Young Things
June 27
Black Monday: Season 3, Episode 6
Run the World: Season 1, Episode 7
Collateral Beauty
City of Ember
Tarzan
June 28
Petit Panda – Premiere
Desus & Mero: Season 3, Episode 28
Drag Race España: Season 1, Episode 5
Endless Love
June 29
All American: Season 3, Episode 16
The Republic of Sarah: Season 1, Episode 3
Arthur's Law: Season 1 – Premiere
Confidence
June 30
Stan Lee's Lucky Man: Seasons 1-3
Gifted
---
See also
* Best new movies and TV series on Netflix Austalia
* Best new movies and TV series on Amazon Prime
* Best new movies and TV series on Disney+
* All new streaming movies & series