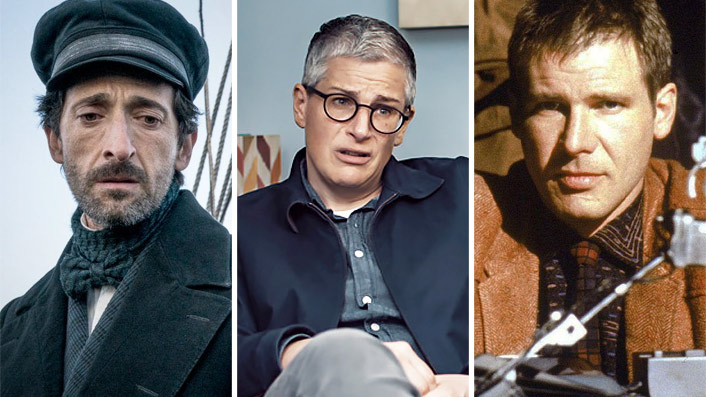 Best new movies and TV series on Stan: August 2021

---
Each month, lots of new films and TV shows are added to Stan's library. Critic Craig Mathieson surveys each month's selections and picks for titles mostworth watching. For the full list of everything arriving on the platform, scroll down.
Top Picks: TV
Airing between 2004 and 2009, The L Word was a glossy breakthrough: a lived-in depiction of lesbian life in West Hollywood that embraced desire, wild plotting and some questionable attempts at inclusion. It wasn't a great show, but for many it was the first show that spoke to their life and choices. That meant it was only a matter of time until it returned.
Generation Q brought back several leads from the original series—including Jennifer Beals' Bette and Katherine Moennig's scene-stealing Shane—and added a younger, more widespread ensemble cast including a transsexual character. Hardly anyone still appears to be having money issues, but plenty should happen in the second season of this soap-tinged drama.
The creator of this new American drama, Michael Waldron, has writing credits that include Loki and Rick and Morty, which just might the right training to make a compelling story out of professional wrestling—a business that masquerades as a sport and a showcase for the wildest of plots inside the ring (and perhaps outside, too).
Stephen Amell (Arrow) and Alexander Ludwig (Vikings) play brothers sharing their late father's wrestling league and trying to make the leap to televised national prominence. When wrestling publicly the former is a "heel" (bad guy) and the latter a "face ("good guy"), although in private the distinctions are not so clear. If Waldron gets it right, this could be a telling look inside a distinct world.
Another month, another Stephen King adaptation. The horror master's 1978 short story, Jerusalem's Lot, is the source text for this limited series, which, based on the trailer, is not afraid to go big on the 19th century haunted house vibes and terrifying apparitions. Adrien Brody plays a widowed sea captain who inherits a Maine mansion locals deeply fear, although the show fills out the text's accompaniment from a manservant to include children who straddle their parents' two cultures, a governess (Emily Hampshire), and further help.
Director Burr Steers (Pride and Prejudice and Zombies) handles the initial episodes, with the classic horror setting hopefully presenting a more satisfying Stephen King adaptation than Apple TV+'s recent Lisey's Story.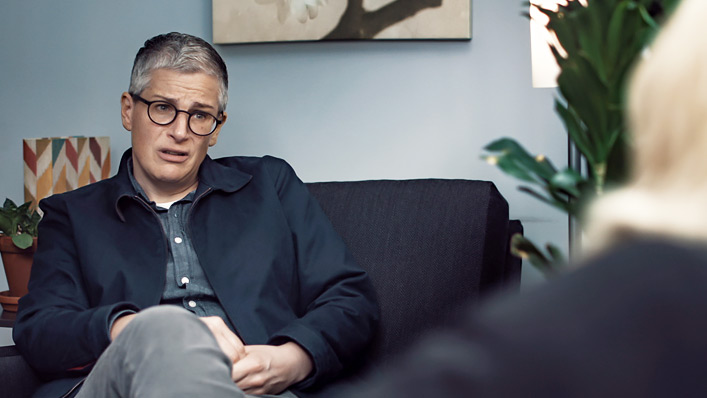 At the beginning of the first season of this deceptively ambitious comedy Abby (co-creator Abby McEnany) told her shrink that if nothing changed in her life in 180 days she would end it. A lot did change for the 45-year-old, socially awkward lesbian, including a relationship with a trans man half her age, barista Chris (Theo Germaine), a meeting of queer generations, and a very unexpected performance by Weird Al Yankovic as…Weird Al Yankovic.
Sign up for Flicks updates
The second season has a lot to build on, including McEnany's terrific mix of comically excruciating missteps and melancholic self-examination. It's an unheralded show, but it shouldn't go unrewarded.
Top Picks: Movies + Specials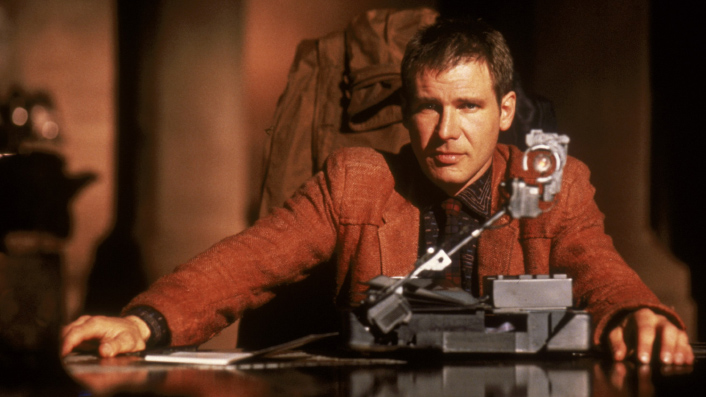 We got through 2019 without it resembling Ridley Scott's 1982 science-fiction masterpiece, but it remains an evocative meditation on life and identity threaded through a dystopic future noir. In an environmentally degraded Los Angeles a grizzled police detective, Harrison Ford's Rick Deckard, is assigned to hunt down human-like androids—called replicants—designed to do the dirty work in outer space, an assignment that reveals as much about him as them.
The production design is iconic, the tone deeply influential, and the ideas enduring. Blade Runner is wondrous to look at and wrenching to experience. It's the replicants who most yearn for life's satisfactions.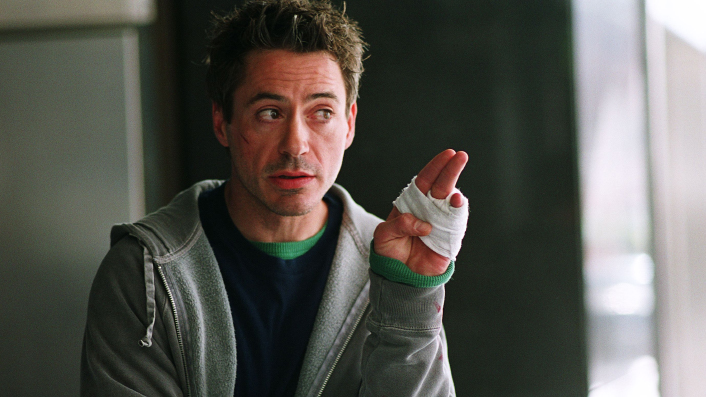 The main reason one-time Lethal Weapon writer Shane Black got the plum gig directing Robert Downey Jr. in Iron Man 3 was this entertaining 2005 crime thriller, written and directed by Black. The just reformed actor stars as Harry Lockhart, a petty New York thief who inadvertently finds himself in a casting session while fleeing the police and is sent to Los Angeles for an audition.
The picture is an affectionate insider's kiss-off to Hollywood, with Michelle Monaghan as a starlet who hires Harry and Val Kilmer as the gay detective he shadows to research a role. It all comes together with Black's mix of action beats and sardonic retorts, but it's also an exceptionally good Downey Jr. performance that delivers technical mastery of the slippery tone and a genuine moral weight to the hardboiled stakes.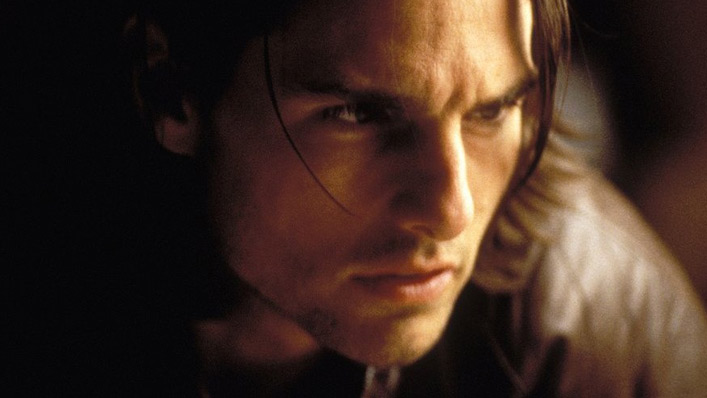 Fresh from Boogie Nights, which made him the most acclaimed American filmmaker since Quentin Tarantino, Paul Thomas Anderson absolutely took his shot with this audacious and sprawling 1999 drama, which much like Anderson growing up zigzagged through life in Los Angeles' San Fernando Valley.
The Boogie Nights ensemble—Julianne Moore, Philip Seymour Hoffman, John C. Reilly and more—were joined by the likes of Tom Cruise and Jason Robards for an epic combining magic realism, scalding psychological portraits and musical interludes. Anderson has never made a film this ambitious again (few directors have), and with hindsight the failings don't detract from what remains a fascinating work.
All titles arriving on Stan in August
August 1
Batman & Robin
The Dark Knight
Man Of Steel
Batman: The Animated Series: Seasons 1 -3
Batman: The Brave and the Bold: Seasons 1 -2
Superman: The Animated Series: Seasons 1 -2
Justice League: Seasons 1 -2
Justice League Action: Season 1
Batman: The Dark Knight Returns Part 1
Batman: The Dark Knight Returns Part 2
Batman: Bad Blood
Batman: Mask of the Phantasm
Batman: Mystery of the Batwoman
Batman: Year One
The Batman Vs Dracula
Batman: Under the Red Hood
Batman Unlimited: Animal Instincts
Batman Unlimited: Mech Vs. Mutants
Batman Unlimited: Monster Mayhem
Scooby Doo & Batman the Brave and the Bold
Superman/Batman: Apocalypse
Superman/Batman: Public Enemies
Superman: Unbound
Superman: Doomsday
Superman Vs. The Elite
All-Star Superman
Justice League: Crisis On Two Earths
Justice League: Doom
Justice League: The Flashpoint Paradox
Justice League: War
JLA Adventures: Trapped In Time
Lego: Justice League: Legion Of Doom!Lego DC Super Hero Girls: Brain Drain
Lego DC Super Heroes: The Flash
DC Super Hero
Girls: Intergalactic Games
DC Super Hero Girls: Legends Of Atlantis
The United Way
White House Farm: Season 1
Rango
August 2
My Name is Ada Hergerberg –
Insert Coin
Mighty Magiswords: Seasons 1 -2
Craig Of The Creek: Season 2, Batch 2
Flintstones and WWE: Stone Age Smackdown
Scooby Doo! Abracadabra-Doo
Scooby Doo! And Kiss: Rock And Roll Mystery
Scooby Doo! And The Ghoul School
Scooby-Doo And The Loch Ness Monster
Blade Runner
August 3
The Great Debaters
August 4
The Singing Detective
Secrets of Sugar Baby Dating
August 5
Standing Tall Season 1
August 6
The L Word: Generation Q: Season 2
The Stanley Dynamic -Season 1
Survive the Night
Jamie's Food Escapes: Season 1
Jamie's Great Britain: Season 1
Degrassi: The Next Generation: Seasons 11 -14
Go Jetters: Season 3, Part 1
August 7
Drag Race Holland: Season 2, Episode 1
Franklyn
Max & Ruby Season 9
August 8
The Color Purple
Deceit: Season 1 premiere
August 9
The Curious Case of Benjamin Button
The Split: Season 2
August 10
Liberal Arts
Look Back In Angus
Panorama: Catching the Catfish
August 11
Monster Family
Over the Garden Wall: season 1
Kiss Kiss, Bang Bang
August 12
Night
Doctor Who: Series 12
Doctor Who: Attack of the Cybermen (Miniseries)
Doctor Who: Day of the Daleks (Miniseries)
Doctor Who: Death to the Daleks (Miniseries)
Doctor Who: Genesis of the Daleks (Miniseries)
Doctor Who: Planet of The Daleks (Miniseries)
Doctor Who: Power of the Daleks (Miniseries)
Doctor Who: Remembrance of the Daleks (Miniseries)
Doctor Who: Resurrection of the Daleks (Miniseries)
Doctor Who: Revelation of the Daleks (Miniseries)
Doctor Who: Revenge of the Cybermen (Miniseries)
Doctor Who: Shada
Doctor Who: The Dalek Invasion of Earth (Miniseries)
Doctor Who: The Daleks (Miniseries)
Doctor Who: The Five Doctors (Miniseries)
Doctor Who: The Macra Terror (Miniseries)
Doctor Who: The Three Doctors (Miniseries)
Doctor Who: The Two Doctors (Miniseries)
August 13
Wild Mountain Thyme
Strawberry Shortcake's Berry Bitty Adventures: Season 1, 2 & 4
The Saddle Club: Seasons 1 -3
Scooby Doo! And The Witch's Ghost
Friday the 13th (1980)
Freddy Vs Jason
August 14
War on Everyone
The Notebank
August 15
Heels: Season 1
Saving Private Ryan
The Truman Show
Beetlejuice (1988)
Dumb And Dumber
Dumb And Dumberer: When Harry Met Lloyd
Michael
The Prestige
Risky Business
Suicide Squad
August 16
Life Below Zero: Season 1
August 17
Journey's End
Panorama: Smartphones -The Dark Side
August 18
Return to Gandhi Road
Cellular
Wonderful World of Puppies and Kittens: Seasons 1 & 2
August 19
The Marksman
The Seventh Day
August 20
Trauma Centre
Last Chance Harvey
Scooby-Doo! In Where's My Mummy
The Flintstones & WWE: Stone Age Smackdown
Jetsons & WWE: Robo-Wrestlemania
Motherfatherson
August 21
Under My Skin
Gravity
MI High: Seasons 1 and 2
August 22
Work in Progress: Season 2, episode 1 and 2
Wind River
August 23
Chapelwaite: Season 1 premiere
I Know Who Killed Me
Prondemic
August 24
All the Boys Love Mandy Lane
August 25
Magnolia
The Sally Lockhart Mysteries
August 26
Allmen: Season 1 premiere
Venus
Lockie Leonard: Seasons 1-2
Louis Theroux: Altered States -Choosing Death
Louis Theroux: Altered States -Love Without Limits
Louis Theroux: Altered States -Take My Baby
Louis Theroux: The Night in Question
My Pet and Me: Galapagos Island & Arctic Animals Specials
August 27
Little Charmers – Season 1 -3
Tucker & Dale vs. Evil
Hero Dad: Season 1
Franklin and Friends -Season 4
Scooby Doo! On Zombie Island
The Perfect Storm
August 28
Wonder
August 29
Purple Rain
August 30
Mr Right
iHuman
---
See also
* Best new movies and TV series on Netflix Australia
* Best new movies and TV series on Amazon Prime
* Best new movies and TV series on Disney+
* All new streaming movies & series