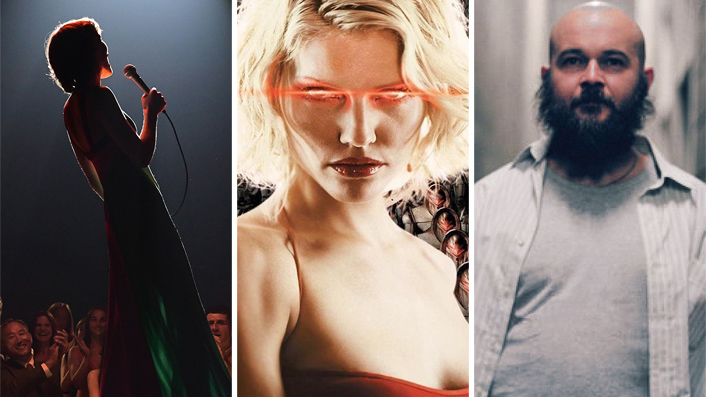 Best new movies and TV series on Stan: August 2020

---
Each month, lots of new films and TV shows are added to Stan's library. Critic Craig Mathieson surveys each month's selections and picks for titles mostworth watching. For the full list of everything arriving on the platform, scroll down.
Top Picks: TV

It's a familiar genre, hopefully given new impetus. In 1955 American debutante Lucy Savage (Juno Temple) joins her husband (Hugh Skinner) in the exotic colonial redoubt of Tangier in North Africa, only to discover that their marriage has become unmoored. Finding herself adrift in the wealthy expatriate community, Lucy is drawn into the orbit of a dominatrix, Cherifa Lamor (Yumna Marwan). Qatari-American artist Sophia Al Maria wrote the six episodes in this British production, which are inspired by Anais Nin's posthumously published 1979 collection of erotic short stories. This sex and sun sojourn should have a purpose.
The best science fiction series of the century is becoming available to stream. Debuting in 2004, this masterful 1970s reboot—starring Edward James Olmos, Katee Sackhoff, Mary McDonnell, and Jamie Bamber—about the remnants of a human civilisation fleeing the obsessive android adversaries they created was a tale of deep space survival that examined national trauma, the divide between military and civilian power, and the corrupting force of vengeance. It was, in other words, the most searching and deeply held American screen response to 9/11. Warning: some fans despise the finale. I am one of them.
Launched at January's Sundance Film Festival, this four-part docuseries was directed by Heidi Ewing and Rachel Grady, who were previously Academy Award-nominated for the insightful Jesus Camp. Here they pursue serial conman and emotional predator Richard Scott Smith, who for two decades trawled the online dating world to find women he could deceive so as to deprive them of their money and their dignity. When his victims started to meet and organise, silence gave way to the reclaiming of power, a process charted in real time as the law and other means are deployed.
Top Picks: Movies + Specials

Easily one of the best Australian films of the last 10 years, actor and theatre director Thomas M. Wright's debut is a startling and unique post-mortem of creative co-dependency. The source material is journalist and author Erik Jensen's uncompromisingly exact 2014 biography of the late Archibald Prize-winning artist Adam Cullen.
With Daniel Henshall (Snowtown) as Cullen and Toby Wallace (Babyteeth) as Jensen, the film offers fresh insight to both men, all the while eschewing the easy familiarity and chronological milestones of the conventional biopic. And don't adjust your television: the boxy 1.37:1 screen ratio is deliberate, suggesting a portrait's dimension.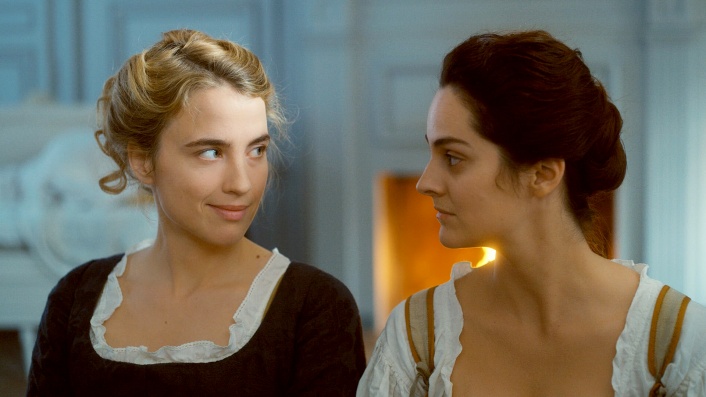 Was there a better film in 2019 than Bong Joon-ho's Parasite? Yes, it was Celina Sciamma's sublime cinematic romance, which redefined the period drama with electrifying intent, so as to reveal the heaviest of bonds and the most intoxicating of releases. On a remote 18th century French island an artist, Marianne (Noemie Merlant), arrives to paint the portrait of a young woman, Heloise (Adele Haenel), who is to be married off to its recipient.
Despite deceptive restraint, their connection grows from subject and artist to fleeting lovers. A film about the capturing of images resonates with the power of the individual gaze and the expression of desire. You can live inside this masterpiece.
Another feature from the international film festival circuit diverted from a cinema release to streaming platform exclusive by the upheaval of Coronavirus, this Australian biopic charts the rags to riches career in the late 1960s and 1970s of Helen Reddy, the Melbourne-born singer who had an epochal hit single with the 1971 feminist anthem I Am Woman. Tilda Cobham-Hervey (52 Tuesdays) is the defiantly dedicated Reddy, with Evan Peters (X-Men's Quicksilver) as her increasingly combative husband and manager Jeff Wald, while Danielle Macdonald (Patti Cake$) plays Reddy's friend and inspiration, the pioneering Australian rock writer Lillian Roxon.
---
All titles arriving on Stan in August
August 1
Transformers: Age of Extinction
The Kite Runner
Up in the Air
Brothers in Arms (AKA Edge of Dawn)
Ex on the Beach: season 4
August 2
P-Valley: season 1, episode 4
Under the Dome: seasons 1-3
August 3
Yellowstone: season 3, episode 7
Desus & Mero: season 2, episode 38
Skinford
Skinford: Chapter Two
Acute Misfortune
A History of Sex
August 4
Jindabyne
West
Little Thirteen
August 5
Little Birds: Season 1 Magic Mike
Werq the World: Season 2, Episode 9
Stroszek (Herzog)
August 6
Mr & Mrs Murder: Season 1
August 7
Desus & Mero: Season 2, Episode 39
Canada's Drag Race: Season 1, Episode 6C
Chimerica: Season 1
Brabham
August 8
Arthur and the Revenge of Maltazard
Chlorine
August 9
P-Valley: Season 1, Episode 5
The Fencer
August 10
Yellowstone: Season 3, Episode 8
Desus & Mero: Season 2, Episode 40
Antigone
Stray
August 11
Michelle Obama: Life After the White House
Signs of Life
Even Dwarfs Started Small
August 12
The Choice
How to Talk to Girls at Parties
The Bar
August 13
The Girl with The Dragon Tattoo
The Girl Who Played with Fire
The Girl Who Kicked the Hornet's Nest
August 14
Desus& Mero: Season 2, Episode 41
Canada's Drag Race: Season 1, Episode 7
Battlestar Galactica (2004): Seasons 1-4
August 15
The Cabin in the Woods
Common Blood
August 16
P-Valley: Season 1, Episode 6
Elementary: Seasons 6 & 7
August 17
Yellowstone: Season 3, Episode 9
The Circus: Season 5, Episode 9
Desus & Mero: Season 2, Episode 42
Love in the Afternoon
August 18
Ex on the Beach US: season 3
Birds of Passage
August 19
Masterminds
Keane
August 20
Evil: Season 1
The Expendables
The Expendables 2
The Expendables 3
August 21
Desus & Mero: Season 2, Episode 43
Canada's Drag Race: Season 1, Episode 8
Thomas and Friends: Season 22
Claire Darling
August 22
Portrait of a Lady on Fire
August 23
Dark Money: season 1
August 24
Yellowstone: Season 3, Episode 1
The Circus: Season 5, Episode 10
Desus & Mero: Season 2, Episode 44
I Feel Good
August 25
Criminal
Naples in Veils
August 26
Eden (2016)
Naples in Veils
August 27
Blood & Treasure: season 1
The Paperboy
August 28
I Am Woman
Canada's Drag Race: seas 1, episode 9
Desus & Mero: season 2, episode 45
August 29
Space Chimps
Space Chimps 2
Embrace of the Serpent
August 30
Love Fraud: Season 1, Episode 1
P-Valley: Season 1, Episode 7
Hunter Killer
August 31
The Circus: Season 5, Episode 11
Le Grand Bal
---
See also
* Best new movies and TV series on Netflix Austalia
* Best new movies and TV series on Amazon Prime
* Best new movies and TV series on Disney+
* All new streaming movies & series