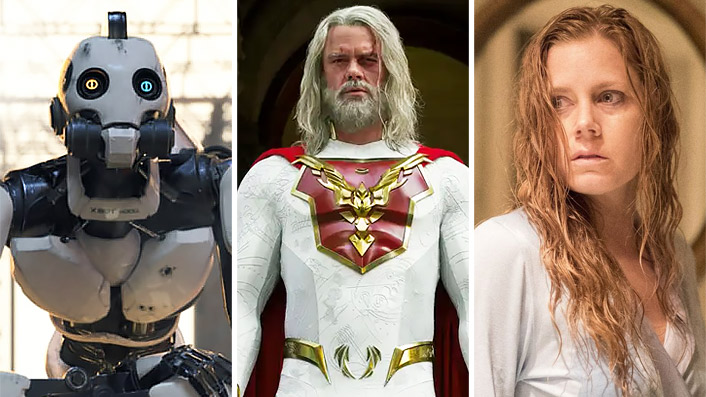 Best new movies and TV series on Netflix Australia: May 2021

---
Each month, loads of new films and TV shows are added to Netflix Australia's library. Critic Craig Mathieson presents his picks for titles worth watching. For the full list of everything arriving on the platform, scroll down. Also check out our top 50 movies on Netflix list.
Top picks: TV
The comic books of Scottish writer Marc Millar have long been a source of Hollywood movies, with Kick-Ass, Wanted and Kingsman: The Secret Service all making the grade. Now Netflix has one of his longest running titles, with the story of a group of ageing superheroes—The Union—who have wielded their powers for the greater good since gaining them in the 1930s, but must now reckon with a changing world and their own super-powered children.
Showrunner Steven S. DeKnight ran the Spartacus TV franchise and directed Pacific Rim: Uprising, while the cast is headlined by Josh Duhamel and Leslie Bibb as The Union's first couple. Familial angst and CGI sequences will need to coexist.
Released in 2019, the first season of Netflix's animated anthology about, well, love, death and robots came through much as you'd expect a series shepherded into existence by the likes of David Fincher and Deadpool's Tim Miller would.
Sleek, chic and often bleak, with a collection of creators that spanned both the globe and animation styles, it was one of the first series to latch onto the anthology format as a means of exploring a genre (as well as short film-like running times). The new season has eight episodes, as opposed to 18 previously, but the roll-call of talent is promising. The authors whose works have been adapted include Harlan Ellison and J.G. Ballard.
Created by Aziz Ansari and Alan Yang, with the former as the mercurial and somewhat autobiographical lead Dev Shah, Master of None was one of Netflix's breakthrough successes, with well-received seasons in 2015 and 2017. A third season was put on the back-burner in 2018 after Ansari found himself on the periphery of the MeToo movement.
Having returned to stand-up comedy he now reinvents Master of None with a five episode season focused on Lena Waithe's Denise, a friend of Dev's who'd been the focus of a stand-out second season episode, Thanksgiving. Ansari and Waithe co-wrote the London-set season, with Ansari directing, and this will either be a bold pivot that maintains the show's creative essence or a diluting diversion.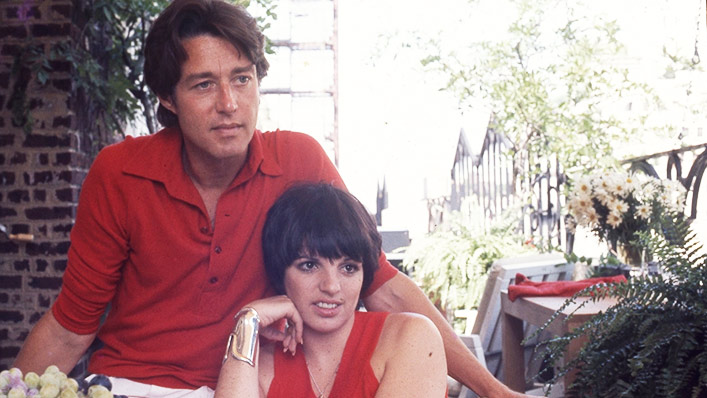 Fashion, scandal, historic figures, American in transition—the story of Roy Halston Frowick, who as the mononymous and magnificent Halston conquered American fashion in the 1970s before becoming badly unstuck, is an ideal topic for creator and producer Ryan Murphy, whose recent Netflix dramas Ratched and Hollywood have been middling at best.
Ewan McGregor will play the demanding designer, in a limited series created by Broadway playwright Sharr White, with multiple famous names who were linked to Halston serving as characters. Krysta Rodriguez takes on Liza Minnelli, while Rory Culkin should have some unforgettable lines as Joel Schumacher, the future Hollywood filmmaker who was a friend and contemporary of Halston in 1960s New York. Please let this be glorious and tragic.
Top Picks: Movies + Specials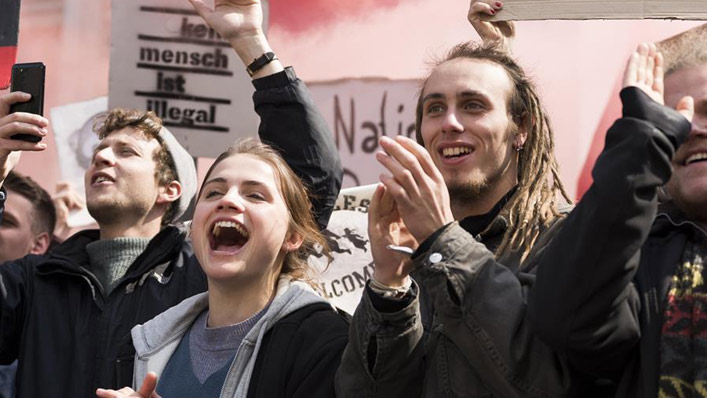 Previously Germany's Best International Feature Oscars entry, Julia Von Heinz's tenor of the times political drama is about a young law student, Luisa (Mala Emde), who explores the limits of political engagement and activism when she becomes involved with a left-leaning protest group that engages in skirmishes with right-wing radicals. Her commitment leads to the question of what is the appropriate response to the rise of extremism; the film's impact can be judged by the constant criticism it's received from Germany's leading far-right political party, the AFD.
Can this cursed production somehow result in a decent film? A psychological thriller about an agoraphobic psychologist (Amy Adams) who believes her neighbour has been murdered, The Woman in the Window has had multiple homes and edits, with director Joe Wright (Darkest Hour) and playwright Tracy Letts (August: Osage County) trying to save their adaptation of A.J. Finn's best-seller.
The project was accused of having extensive parallels to other works even as Daniel Mallory, Finn's real name, was revealed to have fabricated much of his life story. Adams has an exemplary supporting cast—including Gary Oldman, Wyatt Russell, Jennifer Jason Leigh and Anthony Mackie—but it's unclear what movie we'll actually see.
With his super-sized cut of Justice League finally released, Zack Snyder goes back to where it began: zombies. The American filmmaker debuted in 2004 with an over-amped remake of Dawn of the Dead, and now he's—hopefully—having some fun with this combination of heist thriller and undead apocalypse.
Dave Bautista leads a group of former soldiers into a quarantined Las Vegas to knock off a casino vault, only for everything to go very wrong. Expect excess, naturally, and see if you can spot the post-production seams that saw Tig Notaro digitally inserted for original cast member Chris D'Elia, who was replaced following multiple sexual misconduct allegations.
---
All titles arriving on Netflix Australia in May
May 1
Below Deck (Season 3)
Erskineville Kings (1999)
Dark City (1998)
The Dish (2000)
Indecent Proposal (1993)
The Next Step (Season 7)
Resident Evil: Damnation (2012)
Spellbinder (1995)
The Tracker (2002)
Two Hands (1999)
Utopia (4 Seasons)
Shine
Angel Baby
Cosi
Dating the Enemy
May 4
Selena: The Series (Part 2)
Trash Truck (Season 2)
May 5
Lava Ka Dhaava (Season 1)
The Circle (Season 2 – Finale)
The Sons of Sam: A Descent into Darkness (Limited Series)
May 6
An Tomorrow the Entire World (2020)
May 7
Girl from Nowhere (Season 2)
Jupiter's Legacy (Volume 1)
Milestone (2021)
Monster (2021)
May 8
Super Me (2019)
Teenage Mutant Ninja Turtles: The Movie (1990) –
Teenage Mutant Ninja Turtles II: The Secret of the Ooze (1991)
May 9
Super Me
May 11
Money, Explained (Limited Series)
May 12
Oxygen (2021)
The Upshaws (Season 1)
May 13
Castlevania (Season 4)
Castlevania
Haunted (Season 3)
May 14
Ferry (2021)
Move to Heaven (Season 1)
The Woman in the Window (2021)
The Strange House
Oxygen
I am All Girls
May 15
Kuroko's Basketball (Season 2)
The Real Housewives of New York City (Multiple Seasons)
Saints & Strangers (Season 1)
The Back of Beyond
The Shiralee
They're a Weird Mob
May 16
Changeling (2008)
Fifty Shades of Grey (2015)
Penguins of Madagascar: The Movie (2014)
Pitch Perfect 2 (2015)
R.I.P.D (2013)
May 19
Blade Trinity (2004)
The Last Days (1998)
Who Killed Sara? (Season 2)
May 20
Special (Season 2)
May 21
Army of the Dead (2021)
Jurassic World Camp Cretaceous (Season 3)
May 26
The Divine Ponytail (2021)
May 27
Eden (Season 1)
Black Space
Ragnarok: season 2
Blue Miracle
Baggio: The Divine Ponytail
May 28
Lucifer (Season 5B)
The Kominsky Method (Season 3)
---
See also
* Best new movies and TV series Stan
* Best new movies and TV series on Amazon Prime
* Best new movies and TV series on Disney+
* All new streaming movies & series