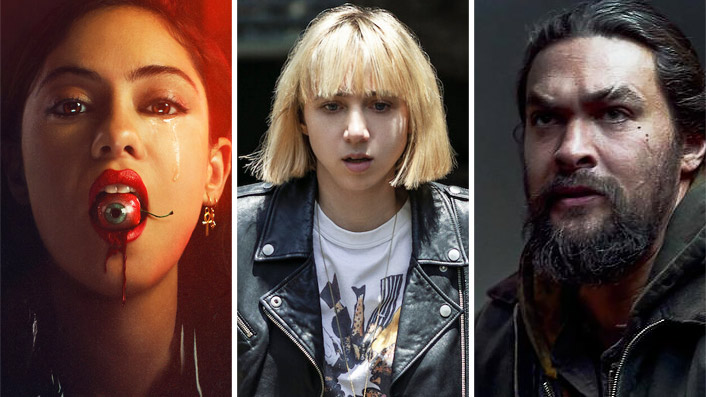 Best new movies and TV series on Netflix Australia: August 2021

---
Each month, loads of new films and TV shows are added to Netflix Australia's library. Critic Craig Mathieson presents his picks for titles worth watching. For the full list of everything arriving on the platform, scroll down. Also check out our top 50 movies on Netflix list.
Top Picks: TV
Filmmaker Billy Corben's 2006 documentary Cocaine Cowboys has been an enduring cult success, introducing audiences to the garish spread, spectacular profits and excessive violence that made Miami the centre of the drug trade in the 1970s and 1980s.
Sign up for Flicks updates
The city's most loquacious participants—on both sides of the law—contributed. That continues with this new documentary series about Augusto 'Willy' Falcon and Salvatore 'Sal' Magluto, sons of Cuban immigrants who became—in the words of one onlooker—"the most prolific drug traffickers in U.S. history." Expect wild anecdotes, rampant corruption and speedboats; while living the Scarface life the duo became world champion powerboat racers.
The Israeli series Fauda, a gripping, intimate thriller about the covert war between Palestinian insurgents and Israeli operatives, has been a major international success for Netflix. Now the show's co-creator and lead actor, Lior Raz, stars in this new crime mystery about an Israeli man who travels to New York after his wife is killed in a suspicious hit-and-run car accident.
Stocky and possessed of menacing gravitas, Raz will get to go full Liam Neeson in this urban drama. It adds American contributors to the Fauda creative team and continues the growing prominence of Israel's burgeoning television industry.
What's your tolerance for weirdness? With distinct DNA traces of Nicolas Winding Refn's The Neon Demon, David Lynch's Lost Highway, and Bret Easton Ellis' Less Than Zero, this limited series follows a budding young director new to 1990s Hollywood (Alita: Battle Angel's Rosa Salazar) who after being betrayed both personally and in the making of her dream project decides to take revenge. A mysterious figure played by Catherine Keener is only too happy to help out.
Creators Nick Antosca (The Act) and Lenore Zion (Ray Donovan) just might have the show that thankfully gets Netflix back to its earlier era of idiosyncratic commissions.
While Netflix are currently staffing up their Australian content department, it doesn't mean Australian creators can't already work with the streaming platform. This limited series from Tony Ayres (Glitch, Stateless) and Christian White (Relic) is a digital age thriller set in America but shot in Australia with a mix of actors.
When husband and father Nick Brewer (Entourage's Adrian Grenier) is kidnapped, a video is put online in which he's accused of abusing women. When it gets to five million views he'll be killed. The truth and his fate rests between his wife Sophie (Betty Gabriel) and sister Pia (Zoe Kazan), with the knotty narrative getting at the parallel identities we build in real-life and online.
Top Picks: Movies + Specials
Joker (August 1)
Has a billion dollar box office film ever been more divisive? It's not quite two years since Todd Phillips' psychological drama that reimagined the origins of the Batman universe's most iconic villain debuted at the Venice Film Festival, where it won the Golden Lion for Best Film and started generating contradictory takes and so many clicks.
That period might be long enough to watch this wayward character study about mental illness, which doesn't always grasp the powerful elements it's working with in a 1970s Scorsese-inspired Gotham City, and appreciate what works: the unyielding commitment of Joaquin Phoenix's performance, Hilda Guonadottir's cello-laden score, and the narrative's end of days turbulence.
Jason Momoa is a star: he headlines television series (Frontier and now See), has a prominent Game of Thrones credit, boasts a franchise superhero role (Aquaman), and is all over the Dune trailer. But it's also fair to say that we haven't seen the breadth of what he might do as an actor—the imposing physicality and diffident one-liners of Aquaman is an easy but not always illuminating default setting.
There's apparently no shortage of fighting in this Netflix original movie. But in playing a family man—with that familiar particular set of skills—who loses his wife and takes on corporate corruption while trying to safeguard his daughter, there might also be a sense of what Momoa is truly capable of.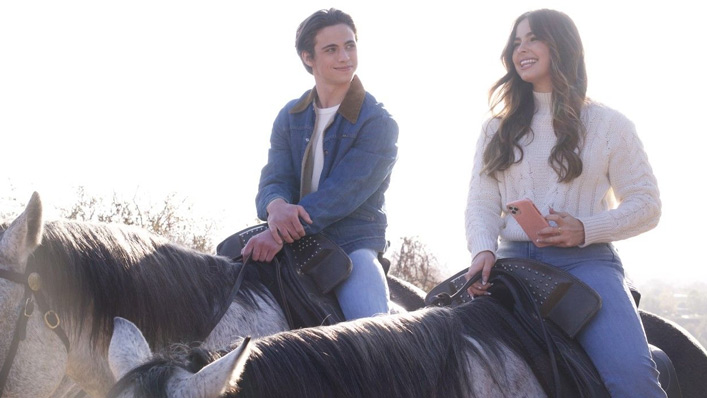 If you're of a certain age and a devotee of Hollywood teen romances, then 1999's She's All That may well still be in your DVD collection. A hit Pygmalion update about a high school stud (Freddie Prinze Jr) who takes on a bet to makeover the school nerd (Rachel Leigh Cook) but—surprise!—falls in love with her, it made the most of the leads' complementary performances.
Two decades on and director Mark Waters (Mean Girls) gives it a gender flip: TikTok luminary Addison Rae is the queen of the cafeteria scene, who takes on the challenge of turning the least popular boy (Tanner Buchanan) in high school into prom king. I suspect we can all guess what happens, but the main thing is Rachel Leigh Cook absolutely has a supporting role.
---
All titles arriving on Netflix Australia in August
August 1
The Matrix
The Matrix Revolutions
The Matrix Reloaded
30 Rock (Seasons 1-7)
44 Cats (Season 3)
Beethoven & Beethoven's 2nd
Beowulf
Catch Me If You Can
Darwin's Game (Season 1)
The Haunting in Connecticut 2: Ghosts of Georgia
The Losers
Five Feet Apart
Friday Night Lights (Season 1-5)
Good Luck Chuck
Hunter X Hunter
My Girl & My Girl 2
Poms
Seabiscuit
Space Cowboys
The Edge of Seventeen
The Original Kings of Comedy
August 3
Ijé: The Journey
Pray Away (2021) Shiny_Flakes: The Teenage Drug Lord (2021)
Top Secrets UFO Projects: Declassified (Season 1)
August 4
'76
Aftermath
American Masters: Inventing David Geffen
Car Masters: Rust to Riches (Season 3)
Chhota Bheem (Season 4)
Cocaine Cowboys: The Kings of Miami (Season 1)
Control Z (Season 2)
Cooking with Paris (Season 1)
August 5
The Old Ways (2020)
August 6
Hit & Run (Season 1)
Navarasa (Season 1)
Quam's Money
The Swarm
Vivo
August 7
The Paper Tigers
Takizawa Kabuki ZERO 2020 The Movie
August 8
Quartet (2012)
Marianne & Leonard: Words of Love
Hustlers
August 9
Shaman King (Season 1)
August 10
I Need Romance (Season 1)
Gabby's Dollhouse (Season 2)
Phil Wang: Philly Philly Wang Wang
The Crowned Clown (Season 1)
August 11
Bake Squad (Season 1)
Asphalt Goddess / La diosa del asfalto
Misha and the Wolves
The Kissing Booth 3
August 12
AlRawabi School for Girls (Limited Series)
Lokillo: Nothing's The Same
Monster Hunter: Legends of the Guild
August 13
Beckett
Brand New Cherry Flavor (Season 1)
Fast & Furious Spy Racers (Season 5)
Gone for Good (Season 1)
The Kingdom (Season 1)
Valeria (Season 2)
August 15
Mother Goose Club (Seasons 3-4)
Rascal Does Not Dream of Bunny Girl Senpai (Season 1)
Winx Club (Season 6)
August 16
Walk of Shame
August 17
Toot-Toot Cory Carson (Season 5)
UNTOLD: Deal with the Devil
August 18
Black Island
Memories of a Murderer: The Nilsen Tapes
Out Of My League / Sul più bello
The Defeated / Shadowplay (Season 1)
The Secret Diary of an Exchange Student
August 19
Like Crazy
August 20
Comedy Premium League (Season 1)
Everything Will Be Fine (Season 1)
Korean Cold Noodle Rhapsody (Season 1
Sweet Girl
The Chair (Season 1)
The Loud House Movie
August 23
The Witcher: Nightmare of the Wolf
August 24
Oggy Oggy (Season 1)
August 25
Bob Ross: Happy Accidents, Betrayal & Greed
Clickbait (Season 1)
Spiritual Healer (Season 1)
Motel Makeover (Season 1)
Post Mortem: No One Dies in Skarnes (Season 1)
Rainbow High (Part 2)
Really Love (2020)
Tayo the Little Bus (Season 4)
The November Man
The River Runner
The Water Man (2020)
August 26
Edens Zero (Season 1)
Family Reunion (Part 4)
August 27
He's All That
I Heart Arlo (Season 1)
Titletown High (Season 1)
August 28
Hometown Cha-Cha-Cha (Season 1)
August 31
UNTOLD: Crime & Penalties
---
See also
* Best new movies and TV series Stan
* Best new movies and TV series on Amazon Prime
* Best new movies and TV series on Disney+
* All new streaming movies & series