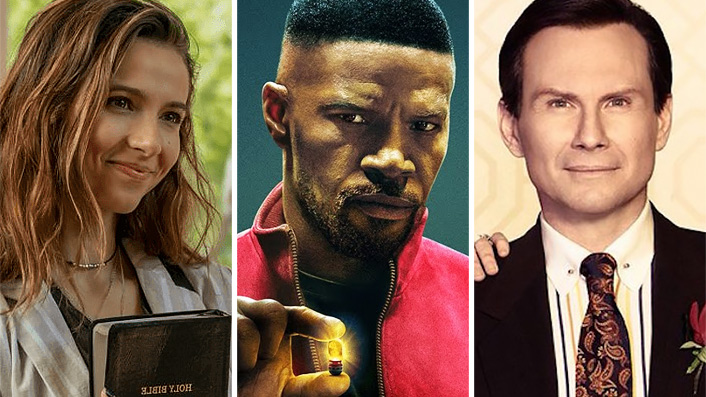 Best new movies and TV series on Netflix Australia: August 2020

---
Each month, loads of new films and TV shows are added to Netflix Australia's library. Critic Craig Mathieson presents his picks for titles worth watching. For the full list of everything arriving on the platform, scroll down. Also check out our top 50 movies on Netflix list.
Top picks: TV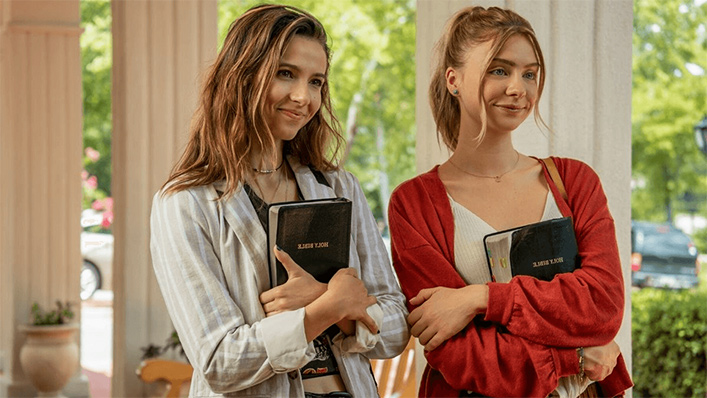 Don't worry, you're not the only one who thinks the premise for this Netflix comedy has arrived straight from an American television network pitch session in 1987: a pair of 16-year-old fraternal twins (Maddie Phillips and Anjelica Bette Fellini) spice up their high school life by joining forces with a veteran skip tracer (Kadeem Hardison) to bring in bail jumpers.
Creator Kathleen Jordan has a thin writing resume—2019's American Princess—but her vision does have a notable champion, with Jenji Kohan, responsible for one of Netflix's defining successes in Orange is the New Black, serving as a guiding producer.
Netflix has embraced the anthology format, with this true crime drama series one of the best examples of how different self-contained seasons can illuminate related themes. With a terrific ensemble cast headlined by a charmingly malignant Eric Bana, the first season of Dirty John was a juicy study of intimate deception and romantic delusion.
The inspiration for the new season is the 1989 murder of Dan Broderick (Christian Slater) and his second wife Linda Kolkena (Rachel Keller), which saw police investigating Broderick's former wife, Berry Broderick (Amanda Peet). It's a well-documented case, but creator Alexandra Cunningham has an eye for nuance and a contemporary lens for historic wrongs.
Netflix's stable of adult-friendly animated series, which spans the melancholy of BoJack Horseman and the hormonal adolescent mayhem of Big Mouth, gets a new addition with this expletive-laden comedy about a hothead American high school basketball coach obsessed with turning his failing team into champions. Jake Johnson fills the swear jar as Ben Hopkins, with Rob Riggle and Natasha Leggero in the supporting voice cast, while the Jump Street franchise and sacked Solo filmmakers Phil Lord and Christopher Miller shepherd the work of comic actor Ben Hoffman onto the screen as producers. Expect something sardonic and happily unapologetic.
YouTube had an unexpected original success with this equally unexpected reboot, which picks up with the original teenage adversaries from the 1984 Hollywood hit Karate Kid as they find themselves in middle-age and now serving as teachers in their own dojos. The twist? It's told from the viewpoint of Johnny Lawrence (William Zabka), an adolescent villain reformed by time, now trying to do better than Daniel LaRusso (Ralph Macchio). Netflix has acquired both seasons of the show, which has a teenage supporting cast of offspring and students, with the second also bringing back the intimidating John Kreese (Martin Kove), Johnny's corrupting former sensei. The mix is specific: 80s nostalgia and 2010s fight choreography.
Top Picks: Movies + Specials
Jamie Foxx and Joseph Gordon-Levitt are the latest big screen stars headlining a Netflix original movie, in this superhero sidestep about a father trying to rescue his daughter (Foxx) who teams up with a police officer (Gordon-Levitt) to investigate a drug ring whose product gives you a random five minute burst of superpowers. The 'with great power comes great responsibility' archetype is a lot different when your body is a test facility, and that unpredictability should suit filmmakers Ariel Schulman and Henry Joost, the Catfish reality show creators who've segued into scripted features with a succession of Paranormal Activity sequels and 2016's online thriller Nerve.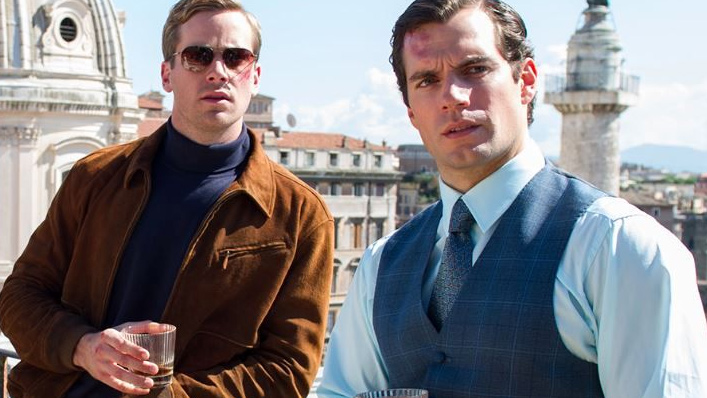 After King Arthur, Aladdin, and The Gentlemen, an unconvincing trio of films with a detrimental excess of virtually everything, maybe it's time to look anew at Guy Ritchie's underrated 2015 action comedy. A suave 1960s period piece that updated the vintage black and white television show, the friction between Cold War adversaries turned allies played by Henry Cavill and Armie Hammer, with Alicia Vikander as an accelerant, had an entertaining degree of wit and restraint that suited the increasingly stylish settings. Slightness can sometimes be nothing more than a sure hand, and Ritchie's modest reboot is worth reconsidering.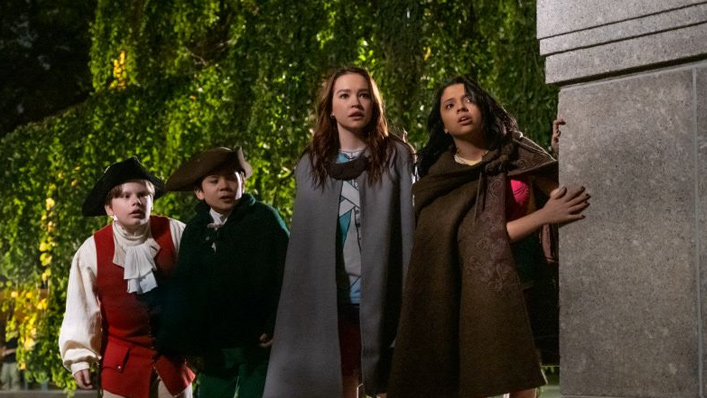 Pitch Perfect 3 director Trish Sie gets into the teenage action comedy business with this tale of siblings (Sadie Stanley and Maxwell Simkins) who, over the course of a single chaotic night, discover that their over-protective mother (Malin Akerman) is a master thief. She's been raising her children in witness protection until she's kidnapped by a crime boss (Joe Mangiello) who puts her back to work. If this works it could fill a Spy Kids-shaped gap in your viewing options; if not there's always the eternally idiotic Ken Marino in the supporting cast.
---
All titles arriving on Netflix Australia in August
August 1
Super Monsters: The New Class: New adventures, new friends! The Super Monsters welcome a new class of pint-sized preschoolers to Pitchfork Pines. Meet Olive, Rocky, Sami and Zane!
Forrest Gump: Slow-witted Forrest Gump (Tom Hanks) has never thought of himself as disadvantaged, and thanks to his supportive mother (Sally Field), he leads anything but a restricted life. Whether dominating on the gridiron as a college football star, fighting in Vietnam or captaining a shrimp boat, Forrest inspires people with his childlike optimism. But one person Forrest cares about most may be the most difficult to save — his childhood love, the sweet but troubled Jenny (Robin Wright).
Project X: Thomas (Thomas Mann), Costa (Oliver Cooper) and JB (Jonathan Daniel Brown) are three anonymous high-school seniors who are determined to finally make their mark. But how to make themselves unforgettable in the annals of high-school history? With an epic party, of course! The idea is innocent enough, but nothing could prepare the three friends for this shindig. As word of the soiree's awesomeness spreads, dreams are ruined, records are blemished, and legends are born.
No Strings Attached: Lifelong friends Emma (Natalie Portman) and Adam (Ashton Kutcher) take their relationship to the next level by having sex. Afraid of ruining their friendship, the new lovers make a pact to keep things purely physical, with no fighting, no jealousy and no expectations. Emma and Adam pledge to do whatever they want, wherever they want, as long as they do not fall in love. The question then becomes: Who will fall first?
Talladega Nights: The Ballad of Ricky Bobby: NASCAR superstar Ricky Bobby (Will Ferrell) is at the top of his game; adored by fans, a trophy wife by his side, and incredible wealth. But Ricky loses it all when French Formula One champion Jean Girard (Sacha Baron Cohen) roars onto the scene. Ricky, with the help of his ruthless father, must pull himself out of the depths of despair and restore his honor on the racetrack.
It Takes Two: Sad little rich girl Alyssa (Ashley Olsen) and orphaned tomboy Amanda (Mary-Kate Olsen) meet at summer camp and discover that they are each other's exact double. And each girl is worried about her caregiver. Alyssa's father, Roger (Steve Guttenberg), is about to marry a gold digger, and Amanda's kind social worker, Diane (Kirstie Alley), will be pushed aside if a cruel family adopts Amanda. The girls decide to switch identities to make their loved ones fall in love with each other.
Now and Then: Three strong women — Roberta Martin (Rosie O'Donnell), Samantha Albertson (Demi Moore) and Tina "Teeny" Tercell (Melanie Griffith) — return home to reunite with their childhood friend Chrissy DeWitt Williams (Rita Wilson) and see her through the end of her first pregnancy. The four lifelong friends share their memories of the unforgettable summer of 1970, the summer their innocent younger selves (Christina Ricci, Gaby Hoffmann, Thora Birch, Ashleigh Aston Moore) grew up.
Little Fockers: After 10 years of marriage and two children, it seems that Greg Focker (Ben Stiller) has finally earned a place in the "circle of trust" of his uptight father-in-law, Jack (Robert De Niro). However, Greg is moonlighting with a drug company, which raises Jack's suspicions. As two clans descend on the scene of the young twins' birthday party, Greg must find a way through myriad misunderstandings to prove to Jack — once and for all — that he is worthy of being the next family patriarch.
Rango: A chameleon (Johnny Depp) who has lived as a sheltered family pet finds himself in the grip of an identity crisis. Rango wonders how to stand out when it is his nature to blend in. When he accidentally winds up in a frontier town called Dirt, he takes the first step on a transformational journey as the town's new sheriff. Though at first Rango only role-plays, a series of thrilling situations and outrageous encounters forces him to become a real hero.
Imagine That: Like many busy professionals, Evan Danielson (Eddie Murphy) is so focused on his career that quality time with his young daughter, Olivia (Yara Shahidi), has fallen by the wayside. When an important promotion is suddenly within reach, stressed-out Evan starts to fall apart while trying to fend off his company rival (Thomas Haden Church). But when little Olivia introduces him to the inhabitants of her imaginary land, Evan rediscovers his inner child and finds the answers to all his problems.
Just One of the Guys: When Terry Griffith (Joyce Hyser) loses her high school's writing competition, she's convinced that it's because she's a girl. So Terry decides to change high schools and pose as a boy to prove her point. Her brother, Buddy (Billy Jacoby), helps her pass as a guy so well that she is soon making friends with the boys at school, including the attractive Rick (Clayton Rohner), who becomes her new best friend. But her gender-swapping makes things difficult when she falls in love with him.
Shutter Island: The implausible escape of a brilliant murderess brings U.S. Marshal Teddy Daniels (Leonardo DiCaprio) and his new partner (Mark Ruffalo) to Ashecliffe Hospital, a fortress-like insane asylum located on a remote, windswept island. The woman appears to have vanished from a locked room, and there are hints of terrible deeds committed within the hospital walls. As the investigation deepens, Teddy realizes he will have to confront his own dark fears if he hopes to make it off the island alive.
Burlesque: Ali (Christina Aguilera), a small-town gal with a great voice, leaves a troubled life behind and follows her dreams to Los Angeles. She lands a job as a cocktail waitress at the Burlesque Lounge, a once-majestic theater that houses an inspired musical revue led by Tess (Cher), the proprietor. Ali vows to perform there and, with the help of a savvy stage manager and a gender-bending host, she makes the leap from bar to stage, helping restore the club's former glory.
North Country: Single mother Josey Aimes (Charlize Theron) is part of a group of the first women to work at a local iron mine in Minnesota. Offended that they have to work with women, male workers at Eveleth Mines lash out at them and subject them to sexual harassment. Appalled by the constant stream of insults, sexually explicit language and physical abuse, Josey — despite being cautioned against it by family and friends — files a historic sexual harassment lawsuit.
The Heartbreak Kid: After a short fling with a beautiful woman named Lila (Malin Akerman) and at the urging of his friends and family, Eddie (Ben Stiller) proposes marriage. But Eddie didn't realize that Lila is a shrew, and she reveals her true nature during their honeymoon. He then meets Miranda (Michelle Monaghan) and is convinced she is his soul mate. Eddie sets out to woo Miranda and extricate himself from his wife's claws.
August 2
Connected: Science journalist Latif Nasser investigates the fascinating and intricate ways that we are connected to each other, the world and the universe at large.
August 3
Immigration Nation: This documentary series offers a unique and nuanced view of the ongoing struggles in America's broken immigration system.
August 4
Mundo Mistério: Factual television series which explores topics related to science and history, hosted by Felipe Castanhari.
Sam Jay: 3 In The Morning: Comedian and "Saturday Night Live" writer Sam Jay performs a stand-up special filmed live in Atlanta.
A Go! Go! Cory Carson Summer Camp: Cory's spending the summer at Camp Friendship with his best friend, Freddie. But jealousy flares when Freddie brings his cousin Rosie along for the ride.
Malibu Rescue: The Next Wave: As summer returns to Malibu, Team Flounder takes to the beach to host — and unexpectedly compete in — the International Beachmaster Competition.
August 5
World's Most Wanted: Heinous criminals have avoided capture despite massive rewards and global investigations. This docuseries profiles some of the world's most wanted.
Anelka : L'Incompris: Intolerable, incomparable or both? Famed French footballer Nicolas Anelka's controversial legacy is examined in this in-depth documentary.
Doctor Sleep: Struggling with alcoholism, Dan Torrance remains traumatized by the sinister events that occurred at the Overlook Hotel when he was a child. His hope for a peaceful existence soon becomes shattered when he meets Abra, a teen who shares his extrasensory gift of the "shine." Together, they form an unlikely alliance to battle the True Knot, a cult whose members try to feed off the shine of innocents to become immortal.
August 6
The Rain: Season 3: Years after the rain decimated the population of Scandinavia, Simone and Rasmus find themselves at odds about how to save humanity.
The Seven Deadly Sins: Imperial Wrath of The Gods: With Camelot now the stronghold of the Ten Commandments, the Seven Deadly Sins assemble once more to liberate all of Britannia from the Demon Clan.
August 7
High Seas: Season 3: When the Bárbara de Braganza sets sail from Argentina to Mexico, Eva joins a mission to root out a scientist harboring a fatal virus on board.
Selling Sunset: Season 3: Big changes come to The Oppenheim Group as a major sale closes, the agents consider career moves, and one broker faces a very public breakup.
Sing On! Germany: In this karaoke competition hosted by Palina Rojinski, contestants must hit the right note for a chance to win up to 30,000 euros.
Tiny Creatures: Epic stories of survival unfold in hidden worlds across the U.S. as this nature documentary series captures the fascinating lives of little animals.
¡Nailed It! México: Season 2: The fondant flows and frosting fiascos abound as home bakers try to re-create cakes shaped like armadillos, aliens and Elvis for a tasty cash prize.
Work It: When Quinn Ackermann's admission to the college of her dreams depends on her performance at a dance competition, she forms a ragtag group of dancers to take on the best squad in school…now she just needs to learn how to dance.
Berlin, Berlin: In this cinematic sequel to the hit TV series, Lolle has moved on from Sven and is about to marry her friend Hart – until Sven disrupts her plans.
The New Legends of Monkey: Season 2: The quest for sacred scrolls continues for the Monkey King and friends. But in a world of demons, gods and magic, everything comes at a cost.
Wizards: Tales of Arcadia: Merlin's young apprentice mixes with characters from Trollhunters and 3Below in the final chapter of Guillermo del Toro's Tales of Arcadia trilogy.
Word Party Songs: Turn up the music, put on your dancing shoes! Bailey, Franny, Kip, Lulu and Tilly want you to sing along to this colorful collection of music videos.
The Magic School Bus Rides Again Kids In Space: The Magic School Bus kids blast into space and onto the International Space Station, only to find themselves on the run from a giant tardigrade!
Insidious: The Last Key: Brilliant parapsychologist Elise Rainier receives a disturbing phone call from a man who claims that his house is haunted. Even more disturbing is the address — 413 Apple Tree Lane in Five Keys, N.M. — the home where Elise grew up as a child. Accompanied by her two investigative partners, Rainier travels to Five Keys to confront and destroy her greatest fear — the demon that she accidentally set free years earlier.
August 10
GAME ON: A Comedy Crossover Event: Worlds collide in this special event featuring familiar faces, surprise cameos and stories of spirited competition from four different comedy series.
How to Train Your Dragon: The Hidden World: All seems well on the island of Berk as Vikings and dragons live together in peace and harmony. Now a Viking leader, Hiccup finds himself increasingly attracted to Astrid, while his beloved dragon Toothless meets an enchanting creature who captures his eye. When the evil Grimmel launches a devious plan to wipe out all the dragons, Hiccup must unite both clans to find Caldera, a hidden land that holds the key to saving Toothless and his flying friends.
August 12
Greenleaf: Season 5: Battling H&H as Calvary teeters on the brink of destruction, the Greenleafs search for a way forward while trying to heal the divisions of the past.
(Un)Well: This docuseries takes a deep dive into the lucrative wellness industry, which touts health and healing. But do the products live up to the promises?
August 13
Une fille facile: A teen girl is drawn to her cousin's hedonistic lifestyle when they spend the summer together in Cannes as she learns about herself and her own values.
Nobody's Fool: After serving five years in prison, wild child Tanya looks to her buttoned-up, by-the-book sister Danica to help her get back on her feet. The feisty ex-con becomes suspicious and concerned when Danica tells her that she's in a long-distance, online relationship with a mysterious man she's never seen. As the polar opposites start to collide, Tanya soon discovers that her sibling's picture-perfect life may not be what it seems.
August 14
Teenage Bounty Hunters: After twins at a Christian high school accidentally nab a fugitive, they join forces with a veteran bounty hunter to take down Atlanta's bail skippers.
3%: Season 4: This dystopian thriller returns for another season.
Dirty John: The Betty Broderick Story: Socialite Betty Broderick hits a homicidal boiling point during a bitter divorce from her unfaithful husband. Based on the headline-making crime.
El robo del siglo: Based on the 1994 robbery of US$33 million from Colombia's central bank, which turned the country upside down. Starring Andrés Parra, Christian Tappan.
Glow Up: Season 2: A new set of hopefuls must step it up and come with supreme technique and fierce creativity in hopes of being named Britain's next makeup star.
Project Power: An ex-soldier, a teen and a cop collide in New Orleans as they hunt for the source behind a dangerous new pill that grants users temporary superpowers.
Octonauts & the Caves of Sac Actun: The Octonauts embark on an underwater adventure, navigating a set of challenging caves to help a small octopus friend return home to the Caribbean Sea.
Honey 2: Recently released from juvenile prison, a 17-year-old girl looks to rebuild her life through a passion for street dance.
August 15
Stranger: Season 2: In the midst of a power clash between prosecutors and police, Si-mok and Yeo-jin uncover murky secrets as they pursue a labyrinth of intertwined cases.
Rita: Season 5: The demands of running a school strain Hjørdis's relationships with Rita and Uffe. An old flame re-enters Rita's life. A heartbroken Jeppe returns home.
Space Jam: Swackhammer (Danny DeVito), an evil alien theme park owner, needs a new attraction at Moron Mountain. When his gang, the Nerdlucks, heads to Earth to kidnap Bugs Bunny (Billy West) and the Looney Tunes, Bugs challenges them to a basketball game to determine their fate. The aliens agree, but they steal the powers of NBA basketball players, including Larry Bird (Larry Bird) and Charles Barkley (Charles Barkley) — so Bugs gets some help from superstar Michael Jordan (Michael Jordan).
The Man from U.N.C.L.E.: At the height of the Cold War, a mysterious criminal organization plans to use nuclear weapons and technology to upset the fragile balance of power between the United States and Soviet Union. CIA agent Napoleon Solo (Henry Cavill) and KGB agent Illya Kuryakin (Armie Hammer) are forced to put aside their hostilities and work together to stop the evildoers in their tracks. The duo's only lead is the daughter of a missing German scientist, whom they must find soon to prevent a global catastrophe.
The Guilt Trip: Before embarking on a once-in-a-lifetime road trip, Andy Brewster (Seth Rogen) pays a visit to his overbearing mother, Joyce (Barbara Streisand). That proves to be a big mistake; Andy caves in under pressure to take his mom along for the ride. Early on — as the miles roll by — Andy feels nothing but aggravation at her antics. Eventually however, he comes to realize that they have more in common than he first thought and that Joyce's wisdom might be just what he needs.
V for Vendetta: Following world war, London is a police state occupied by a fascist government, and a vigilante known only as V (Hugo Weaving) uses terrorist tactics to fight the oppressors of the world in which he now lives. When V saves a young woman named Evey (Natalie Portman) from the secret police, he discovers an ally in his fight against England's oppressors.
August 17
Crazy Awesome Teachers: A ragtag bunch of teachers and students team up to take back the money that a dangerous gangster stole from them.
Glitch Techs: Season 2: The video game monster hunters are back for another season.
August 19
DeMarcus Family Rules: Rascal Flatts' Jay DeMarcus and his beauty queen wife, Allison, are a Nashville power couple living large — but things aren't always so successful at home.
Crímenes de familia: Alicia, a desperate mother, will do everything possible to prevent her son from being imprisoned for his ex-wife's attempted murder.
Love the Way U Lie: With the help of a spunky, lonely-in-love psychic, a deceased wife tries to get her grieving husband to move on. In the process, sparks begin to fly.
High Score: This documentary series explores the rise of the golden era in gaming, a time rife with competition, innovation and flat-out fun.
August 20
Biohackers: Mia goes to medical school to get close to a professor she suspects had a hand in her past family tragedy and gets tangled in the world of biohacking.
John Was Trying to Contact Aliens: A rural electronics whiz broadcasts radio signals into the stars and monitors for signs of alien civilizations while enduring a lonely personal life.
Great Pretender: Supposedly Japan's greatest swindler, Makoto Edamura gets more than he bargained for when he tries to con Laurent Thierry, a real world-class crook.
August 21
Hoops: A foul-mouthed high school basketball coach is sure he'll hit the big leagues if he can only turn his terrible team around. Hey, good luck with that.
Rust Valley Restorer: Seasson 3: Mike keeps buying cars quicker than he can restore him, Avery and Connor visit the Motor City, and Cassidy gets cranking on a personal project.
Lucifer: Season 5: Lucifer makes a tumultuous return, Chloe rethinks romance, Ella finally finds a nice guy, and Amenadiel adjusts to the whole fatherhood thing.
Fuego negro: A criminal on the run finds refuge in a mysterious hotel and soon discovers that the guests of the hotel are not human.
All Together Now: Amber refuses to sweat the bad stuff — until a tragedy threatens her optimism and her way of life. Can Amber continue to be the princess of hope?
The Sleepover: Two siblings discover their mom is a former thief in witness protection and they must team up to rescue her after she is kidnapped and forced to pull one last job.
August 25
Trinkets: Season 2: The teen shoplifters are back for another season.
Emily's Wonder Lab: In this live-action series, host Emily Calandrelli makes STEAM fun with science experiments, activities and demonstrations that will blow your mind!
August 26
Do Do Sol Sol La La Sol: Lovely pianist Gurara hits rock bottom when she meets the rough and mysterious Fritta Sunwoojun. Can Fritta bring Gurara back to life?
Million Dollar Beach House: This series takes a tour of the luxurious homes owned by captains of industry, tech entrepreneurs and celebrities within the famed Hamptons villages.
Rising Phoenix: This film tells the extraordinary story of the Paralympics and may change the way the world thinks about disability, diversity and human potential.
Vice: Governor George W Bush of Texas picks Dick Cheney, the CEO of Halliburton Co, to be his Republican running mate in the 2000 presidential election. No stranger to politics, Cheney's impressive résumé includes stints as White House chief of staff, House Minority Whip and defence secretary. When Bush wins by a narrow margin, Cheney begins to use his newfound power to help reshape the country and the world.
August 27
Aggretsuko: Season 3: Retsuko the Red Panda and her death metal karaoke return for another season.
August 28
Cobra Kai: Seasons 1-2: Thirty years after the 1984 All Valley Karate Tournament, Johnny's rivalry with Daniel reignites. Ralph Macchio and William Zabka reprise their roles.
I AM A KILLER: Released: Can a cold-blooded killer, sentenced to death for a brutal murder almost 30 years ago, reintegrate into a society they barely know?
Orígenes secretos: Cops (Javier Rey, Antonio Resines) join comic book and cosplay geeks (Brays Efe, Verónica Echegui) to nab a killer re-creating superhero origin stories.
Fearless: A teenage boy must babysit a trio of alien superhero babies, who escaped from their day care, until their Dad can get to Earth.
---
See also
* Best new movies and TV series on Stan
* Best new movies and TV series on Amazon Prime
* All new streaming movies & series