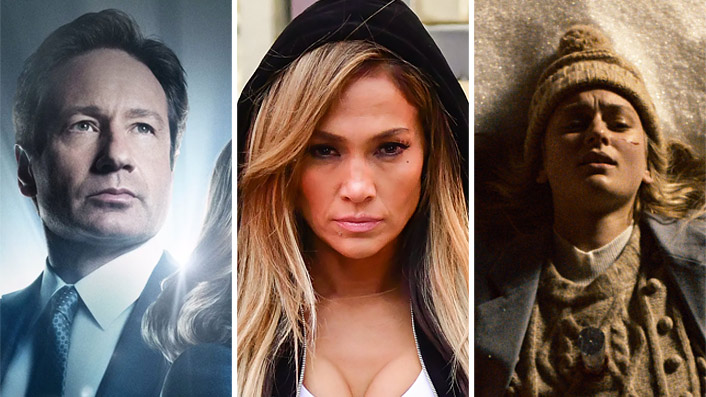 Best new movies and TV series on Amazon Prime Video Australia: July 2020

---
Each month, new films and TV shows are added to Amazon Prime's Australian library. Eliza Janssen presents her picks for titles worth watching. For the full list of everything arriving on the platform, scroll down.
Top picks

Lorene Scafaria's Hustlers is one of those movies where you're like, 'how has this plot not been adapted to a film before?' The story of a gang of strippers who begin to make serious bank by ripping off their one-percenter clients is made all the more weird and watchable by the fact that it's based on true events chronicled in a 2015 New York Magazine article.
Jennifer Lopez generated Oscar buzz for her role as Ramona, the veteran pole dancer and mastermind behind the scams. There's also glittery cameos from Lizzo, Cardi B and Usher. If all of this sounds too vulgar for your tastes, consider that Hustlers is also secretly an incisive portrait of the 2007-2008 global economic crisis, and the kind of crazy Scorsese-esque hustling that the crash prompted.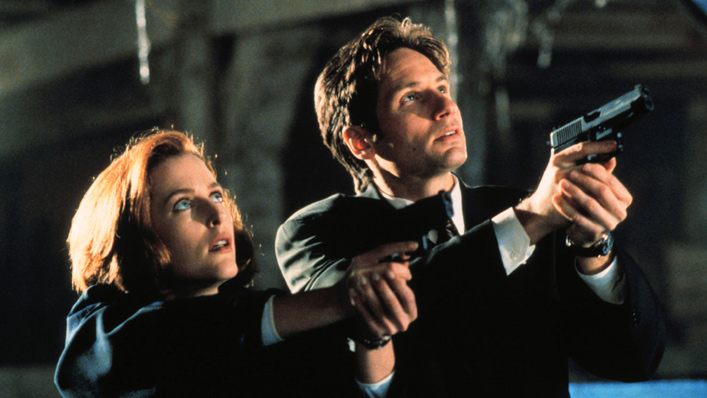 The X Files Season 1-11 (July 7)
Is The X Files a bit underrated in terms of its place in prestige TV history? Sure, everyone watched it when it came out, and it's still a cult favourite, but it never seems to get so readily canonised as later shows like The Sopranos and Breaking Bad. Maybe it's just genre snobbery run rampant, since The X Files is officially the longest-running sci-fi series in US history.
If you want to believe, maybe now is the perfect time to head down the rabbit hole of paranormal and alien conspiracy, with sultry skeptic Dana Scully and dreamy idealist Fox Mulder as your guides. I personally love the season six episodes in which Mulder swaps bodies with Better Call Saul's Michael McKean, or season one's rip-off of The Thing in which the team becomes stranded on an Arctic expedition.
The rare horror remake that far outstrips its original source material, Black Christmas was one of last year's most unexpected pleasures, bringing a very 21st century feminist rage to its campus slasher narrative. Imogen Poots stars as a sorority sister who is struggling to move on from being sexually assaulted at a frat party. When the college empties out over Christmas, her paranoia turns horrifyingly real, as she and her sisters are hunted down and killed by a shadowy patriarchal cult.
Black Christmas treads a fine line between a victorious, empowering depiction of rape culture and heavy-handedness, which annoyed film critics when the movie was released. But don't let the lukewarm buzz distract you from how clever and just good this horror movie is. The kills are inventive and beautifully shot, and you actually want the characters to survive, which is rare in Blumhouse's most generic PG-13 horror efforts.
---
All titles arriving on Amazon Prime Australia in July
1 July
Joker
Homeland S1-S7
Top Gear: Special: The Perfect Road Trip
Top Gear: Winter Olympics Special
Top Gear: Special: Polar
Frasier S1-S11
Prison Break S1-S5
Furious 6
Top Gear S1-S25
Glee S1-S6
Fast & Furious 7
Top Gear: Special: The Perfect Road Trip II
Top Gear: Special: Botswana
American Horror Story S1-S5
July 3
Mad Men S1-S7
July 7
The X Files S1-S11
July 8
Hustlers
Breathe: Into The Shadows S1
July 10

Luther S1-S4
July 11

The Dead Don't Die
July 15
New Girl S1-S7
July 24
Jim Gaffigan: Pale Tourist S1
July 25
Black Christmas
Charlie's Angels
Luce
July 27
47 Meters Down: Uncaged
---
See also
* Best new movies and TV series on Netflix
* Best new movies and TV series on Stan
* All new streaming movies & series