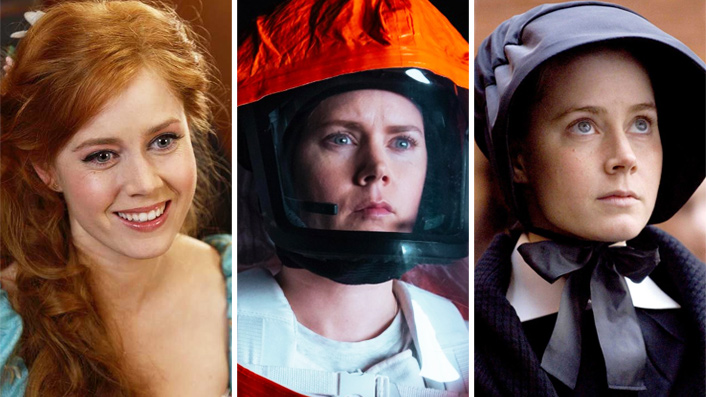 Amy Adams' 10 best performances

---
From an astronaut to a nun to a cleaner who mops up crime scenes, Amy Adams is everywhere. Critic Sarah Ward picks her 10 greatest performances.

If there's one thing that's clear in Hillbilly Elegy, it's that Amy Adams would really like an Oscar. Since 2006, she has earned six nominations without taking home a statuette yet. Playing a single mother from America's rustbelt who struggles with addiction and poverty, Adams is  one of the best things about the Ron Howard-directed film.
When it comes to her career in general, that isn't a new observation. One of the best actors working today, Adams' resume is filled with memorable, weighty and downright astonishing portrayals—as well as lively and delightful ones. Here are her 10 greatest performances.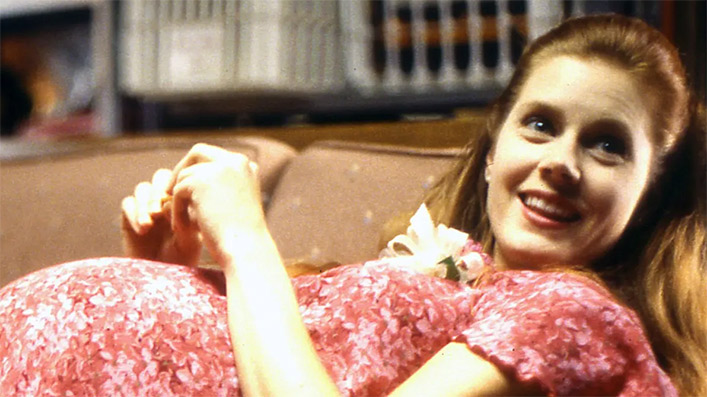 'Meet the in-laws' comedy Junebug is far more than just the movie that delivered Adams her first Academy Award nomination (among other nods and gongs). Charting the fallout when a Chicago-based art dealer (Embeth Davidtz) travels to North Carolina for work and decides to visit her new husband's (Alessandro Nivola) family while she's in the south, the 2005 film is subtle, resonant and far more textured than most movies with a similar premise. And, as a mother-to-be caught in the middle of the drama, Adams is exceptional.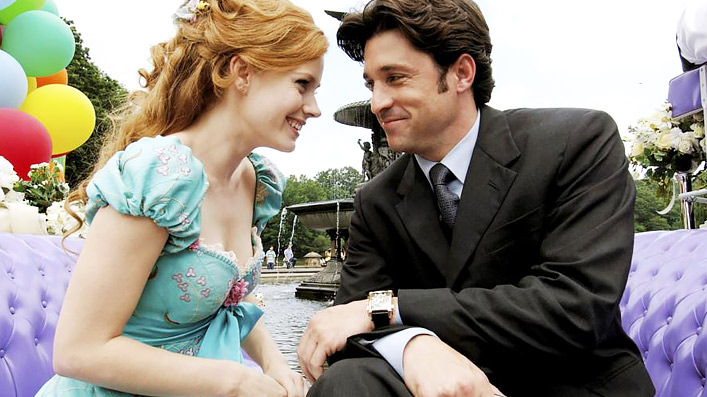 Streaming on Apple TV
Before Disney started remaking all of its animated fairytale films using live action (or a photo-realistic approximation), it served up Enchanted. The 2006 movie blends both mediums, via a tale about a stereotypical cartoon princess who is turned into a flesh-and-blood version of herself in New York City. The end result both parodies and leans on the standard Disney archetypes, firmly benefiting from its leading lady—as well as a cast that also includes James Marsden, Patrick Dempsey and Idina Menzel.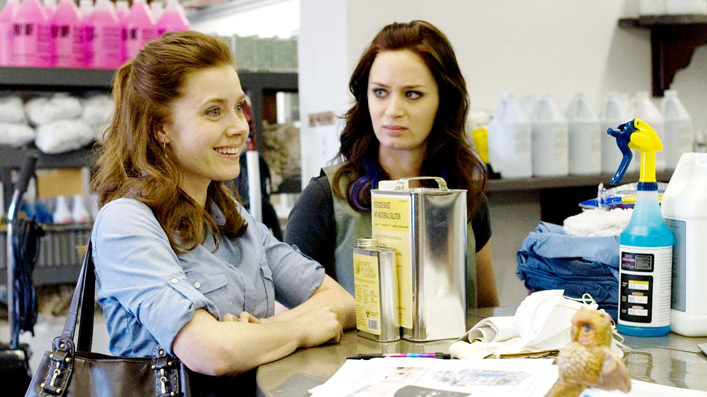 Streaming on Stan
Sunshine Cleaning boasts an excellent premise, following two sisters who start an unusual business: scouring clean crime scenes after law enforcement have finished sifting through the gory minutiae. The film doesn't always live up to that creative idea, infusing its plot with plenty of noticeably familiar elements across its 91 minute running time, but it remains a significant showcase for its two stars. Adams plays single mother Rose, who was already cleaning houses (just without the blood splatter), while Emily Blunt plays her younger sister Norah.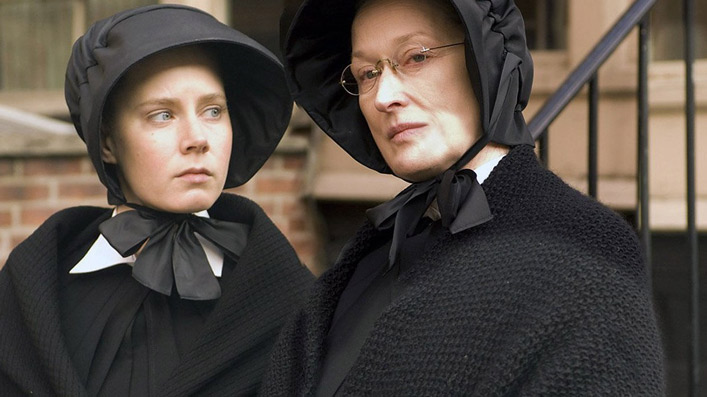 Streaming on Stan
Based on the Pulitzer Prize and Tony Award-winning play of the same name, Doubt steps into a fraught situation in a Catholic elementary school, where the only African American pupil appears to be receiving extra attention from Father Flynn (Philip Seymour Hoffman). Cue a tense moral drama brimming with powerhouse performances, including from Adams as one of the school's nuns and teachers. Indeed, all four of the feature's key cast members (Hoffman, Adams, Meryl Streep and Viola Davis) received Oscar nominations.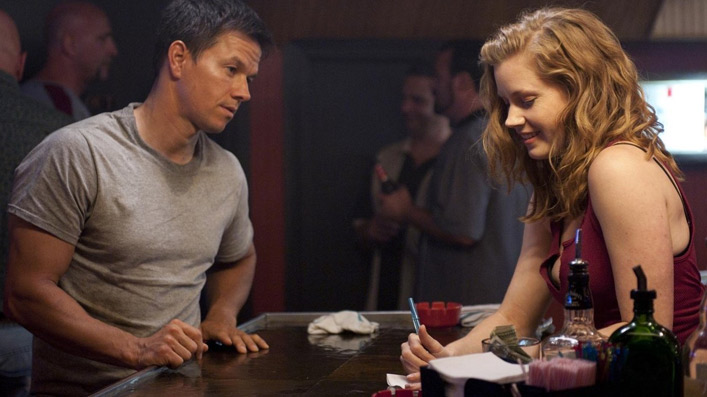 Streaming on Netflix, Stan & Prime Video
Several films on Adams's resume feature memorable performances right across their high-profile ensemble casts, and David O. Russell's boxing drama The Fighter is definitely one of them. Christian Bale and Melissa Leo both won Academy Awards for their efforts in this true tale, after all. But there's a distinctive and unshakeable steeliness to Adams' also Oscar-nominated work as Charlene Fleming, girlfriend and then wife to protagonist Micky Ward (Mark Wahlberg), that instantly stands out.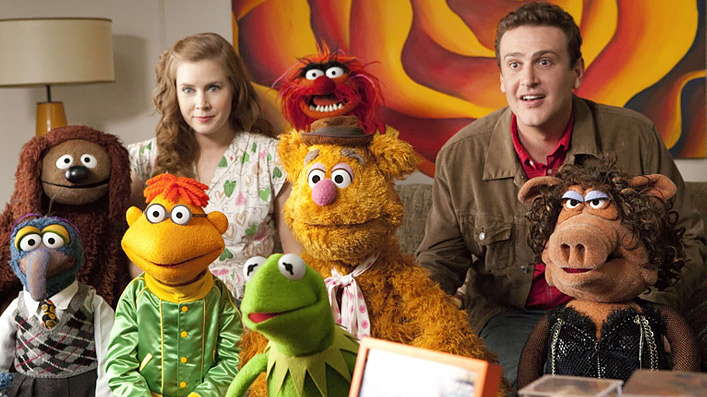 Streaming on Disney+
From the joy of seeing everyone's favourite felt friends back on the big screen after a 12 year hiatus, to the instantly catchy songs penned by Flight of the Conchords' Bret McKenzie, everything about 2011's The Muppets is a warm, adorable, smile-inducing delight. That includes Adams as schoolteacher Mary. The film is always bright, sweet and lively, but it's sunnier when she's on-screen—including when she's singing Life's a Happy Song with co-star Jason Segel.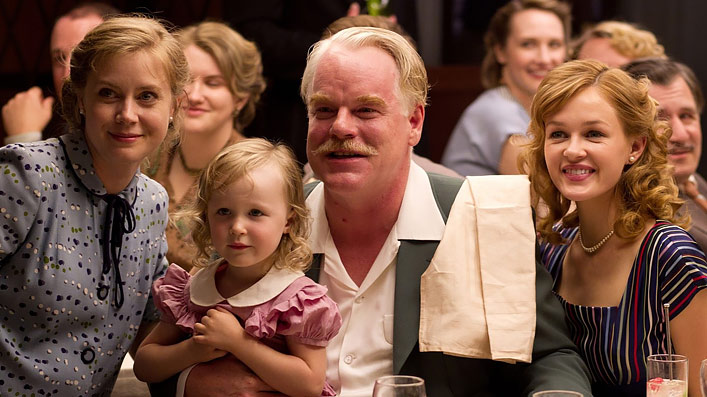 Streaming on Stan
Another film featuring both Adams and Philip Seymour Hoffman. Another pair of Oscar nominations for each—and for The Master's lead actor, Joaquin Phoenix, too. There are simply no weak links or flaws in this purposefully challenging and blisteringly gripping film, which was loosely inspired by the life and actions of Scientology founder L. Ron Hubbard. Indeed, The Master just might be Paul Thomas Anderson's crowning achievement in a career filled with masterpieces, and it ranks among Adams, Hoffman and Phoenix's absolute best work.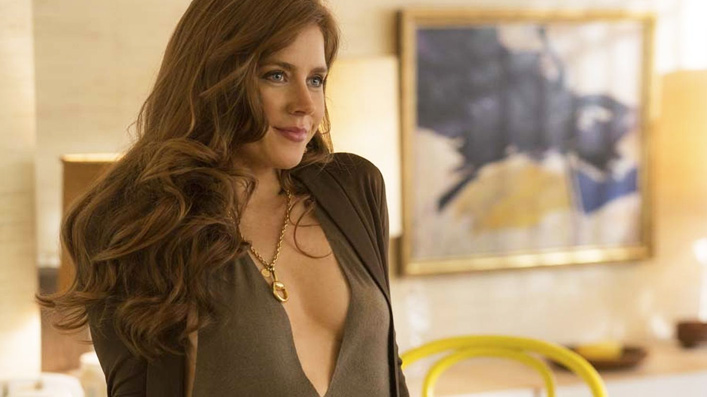 Streaming on Stan
So much about American Hustle constantly screams for attention: the '70s clothes and hairstyles, the jam-packed cast, the soundtrack and the twisty crime narrative, for instance. But although all of the above proves energetic and engaging thanks to director David O. Russell, this 2013 movie essentially layers several character studies on top of each other. Once again, Adams turns in a complex and textured performance while surrounded by excellent co-stars, including fellow Oscar nominees Christian Bale, Bradley Cooper and Jennifer Lawrence.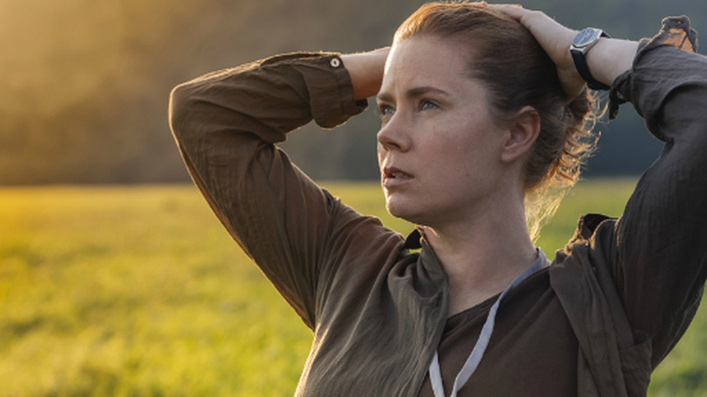 Streaming on Prime Video
Chronicling humanity's attempts to communicate with newly arrived aliens, the smart and big-thinking sci-fi Arrival is the best movie that filmmaker Denis Villeneuve has ever made. And while it's exceptional in a variety of ways (including its narrative and its cerebral approach), Adams is the main reason it's such an extraordinary film. It features her most stunning and empathetic performance, in fact, with both determination and vulnerability evident in her portrayal of a bereaved linguistics expert dedicated to a delicate task.
Streaming on BINGE
Based on the novel of the same name by Gone Girl's Gillian Flynn, directed by Big Little Lies' Jean-Marc Vallée, and also featuring a formidable performance by Patricia Clarkson, Sharp Objects deserved more attention than it garnered when it hit the small screen in 2018. Adams plays a crime reporter with a drinking problem and a traumatic history, which she's forced to face after being released from a psychiatric hospital and returning to her hometown—all to investigate a troubling murder case.