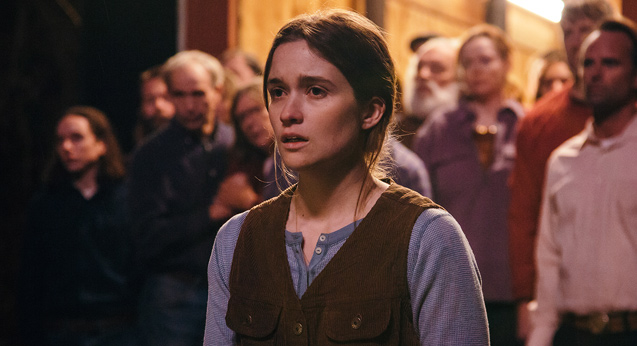 Alice Englert on her latest role in snake-worshipping Sundance thriller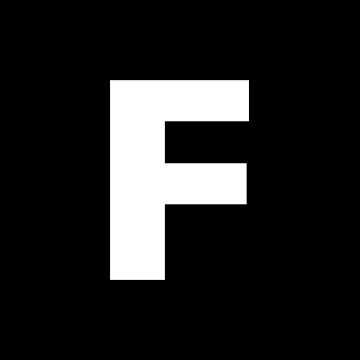 ---
Flicks' Sundance reporter Helen Barlow caught up with screen star Alice Englert (Ginger & Rosa, Beautiful Creatures), who also happens to be the daughter of the great Jane Campion. Englert stars in festival feature Them That Follow alongside Walton Goggins, Olivia Colman and real-life snakes.
---
When Alice Englert's Mara looks down lovingly at a snake pit filled with rattlers and their offspring at the beginning of Them That Follow, we know we are in for a ride. The daughter of an Appalachian pastor (Walton Goggins) who leads a snake-worshipping Pentecostal sect, we have a sense of foreboding that Mara might rebel in this enclosed environment. Indeed, once her father discovers she is pregnant, she ends up with a rattlesnake gliding around her neck to rid her of her evil ways.
After the Sundance premiere, I asked Englert's mum Jane Campion (who will take part in a Sundance filmmaker panel later in the week) what she thought of seeing her daughter like that.
"Alice is brave with snakes," she replied with a chuckle. "I couldn't handle it for two seconds!"
I then asked one of the film's producers, Glaswegian Hollywood tough guy Gerard Butler, what he thought of snakes. "I am a snake!" he joked. "But I think I'm done watching it. I don't think I can take it any more."
Screening as a part of the festival's dramatic competition, Them That Follow is hard to watch at times, especially after a snake bites Augie (Thomas Mann), the father of Mara's unborn baby. His parents (Olivia Colman and Jim Gaffigan) stick by their faith, believing the poison will rid him of the evil he has done.
Apart from its eerie sense of foreboding, the film, by first time writer-directors Britt Poulton and Dan Madison Savage, is worth watching for its performances, especially the women who ultimately rail against their subservient roles to the men.
Screen Daily commended Englert's Mara as the film's North Star, "giving us a sense of sanity amidst this intolerance and madness". The 24-year-old, last seen in The Rehearsal and Top of the Lake, took on the leading role out of curiosity.
"It was an unusual and different kind of movie and I'd never heard of the practice of snake handling before. When I read the screenplay it made poetic sense to me, just that feeling of wanting to hold your life in your hands, of putting yourself in the way of danger. I think that's a very interesting thing that humanity finds a way to do. Even now that our world is less dangerous, we're drawn to what that does for us. It does something to me too. I really wanted to understand and it was one of the most fascinating projects to research.
"There are other things they do like drink strychnine poison which we didn't feature in the film. Also, the exact passage which is wild to read is the Gospel of Mark Chapter 16 verse 18," that is "They will pick up snakes with their hands; and when they drink deadly poison, it will not hurt them at all."
Englert was fascinated to work with Goggins, a native Southerner who killed it in Justified. "He plays somebody who is extremely charismatic and that was very much part of their relationship. Mara loves him because he's her father but it's an intense relationship which makes her choices so difficult."
Sign up for Flicks updates
Still, Englert reserved her highest praise for the naturally funny Colman who here doesn't have much to laugh about.
"She plays a formidable figure in the community," Englert said of the Oscar-nominated star of The Favourite. "We got to do some really tough stuff and she can be laughing, cracking jokes and then have tears rolling out of her eyes. It's so good it's freaky. She's just the best."
Englert can't hang around for her mum's Sundance talk as she has work in Los Angeles where she now lives. "I'm doing Ryan Murphy's new series Ratched and I'm so excited," she says.
"Is she playing a horrible nurse?
"I can't say much. I'm so overwhelmed actually." She noted how Sarah Paulson is playing the title role, a younger version of Nurse Ratched from One Flew Over the Cuckoo's Nest.
Is Englert going to work more in New Zealand and Australia? "I'll work wherever there's something weird and exciting happening," she responded with a chuckle.
Though she's not minding Los Angeles.
"It kind of reminds me of those planets Hans Solo goes to in Star Wars, because he knows a guy who has a deal, who has a ship, like there's something super happening. Yet there's something transient about it. I also think it's a desert, there's this El Dorado thing going on. It's wild watching the sprinklers going on at night. They're keeping it all up and I think it's weird. But if I'm going there for work and I'm down for it. I love it."