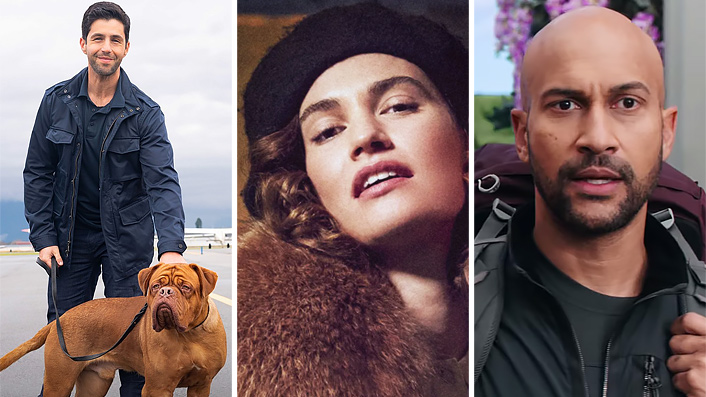 8 new TV shows arriving in July that we're excited about

---
This month is dominated by reboots and sequels to iconic titles, plus some adaptations and a quirky original or two thrown in the mix. Here's what we'll be watching…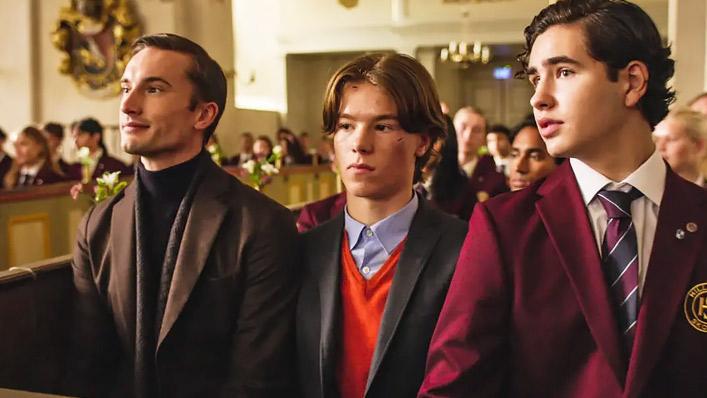 Streaming on Netflix
If you can never get enough of royal romance (A Christmas Prince, anyone?) or teen shows, then this is the title for you. The Swedish series is about a prince named Wilhelm who is shipped off to prestigious boarding school after a public scandal, where he meets scholarship student Simon.
The two quickly form a connection. Young Royals is being compared to popular romance novel Red, White & Royal Blue, which also features a same-sex relationship between a prince and a commoner—but the show is also reminiscent of addictive '00s teen dramas.
Streaming on Disney+
Monsters, Inc. may be 20 years old already, but Disney is still expanding the franchise, now with a spin-off series that's also a direct sequel to the original movie. It's set literally a day after the events of the film, as the city of Monstropolis is transitioning from being fuelled by screams to fuelled by laughter. Original voice cast members John Goodman and Billy Crystal return as Sulley and Mike respectively, helping the series to recapture the comic chemistry and warmth that made the original movie so damn charming.
Coming to BINGE
Another '00s reboot! The all-new Gossip Girl focuses on an entirely fresh cast of characters, although it's set in the same world as the original show (including the same schools) and features Kristen Bell as the titular narrator once again. Reflecting the cultural changes of the last decade, the reboot features a more diverse cast and has even more of a focus on social media. Gossip Girl is now an Instagram tea account, while still of course chronicling the scandalous lives of Manhattan's elite. The show is also being billed as "more adult" than the original—so, uh, expect it to get very saucy.
Coming to BINGE
With a strong ensemble cast featuring Connie Britton, Jennifer Coolidge, Molly Shannon, Alexandra Daddario, Jake Lacy, Steve Zahn and Australia's own Murray Bartlett, The White Lotus is a satirical dark comedy mini-series set in a luxury resort in Hawaii. The first episode reveals that someone has died, before moving back to a week earlier, upping the tension as the stories of the guests and staff unfold. You're left guessing who died and how. But what really makes the show compelling are the distinct characters, all with their own troubles and secrets.
Coming to Stan
Based on the hit true crime podcast of the same name, this is a fictionalised version of a very dark tale. Joshua Jackson takes on a new kind of role as Dr Christopher Duntsch, a neurosurgeon who earned the name "Dr. Death" after his gross malpractice resulted in injuring dozens of patients and killing two. Alec Baldwin, Christian Slater, Grace Gummer and AnnaSophia Robb also star. Like the podcast, it looks to be creepy and incredibly uncomfortable, but also very addictive.
Coming to Apple TV+
A musical comedy series that is also a parody of iconic '40s-style musicals (especially, as the title suggests, the 1947 Broadway hit Brigadoon). Cecily Strong and Keegan-Michael Key star as an ordinary couple who somehow wander into the surreal musical town of Schmigadoon, and find they can't escape. Incredible musical icons like Alan Cumming, Kristin Chenoweth, Ariana Debose, Anna Harada and Aaron Tveit form the characters of the town, along with Dove Cameron, Jaime Camil, Martin Short and Jane Krakowski. Even if you don't enjoy musicals, it's worth checking out for the cast and the comedy.
Coming to Disney+
Yep, Disney is really leaning into the reboots and sequels of classic titles. This time it's a follow-up to the 1989 comedy Turner & Hooch, which starred Tom Hanks as a cop who partners with a dog to solve crime. The show uses the exact same premise, now focused on the son of Hank's character, who is a US Marshal who inherits a rescue dog—just like the original Hooch from his now-deceased dad. It looks cheesy and very Disney, but offers some fun and easy escapism.
Coming to Prime Video
Starring the hot priest himself Andrew Scott, along with Lily James, Dominic West, Freddie Fox and Emily Mortimer (who also directed and wrote the series), this is an adaptation of the 1945 novel of the same name by Nancy Mitford. It follows cousins and best friends Linda and Fanny as they yearn for adventure and love. Featuring gorgeous costumes and sets, The Pursuit of Love is very funny and charming, with an undercurrent of darkness that doesn't drag it down. It's a rich world and a wonderful one to get lost in.