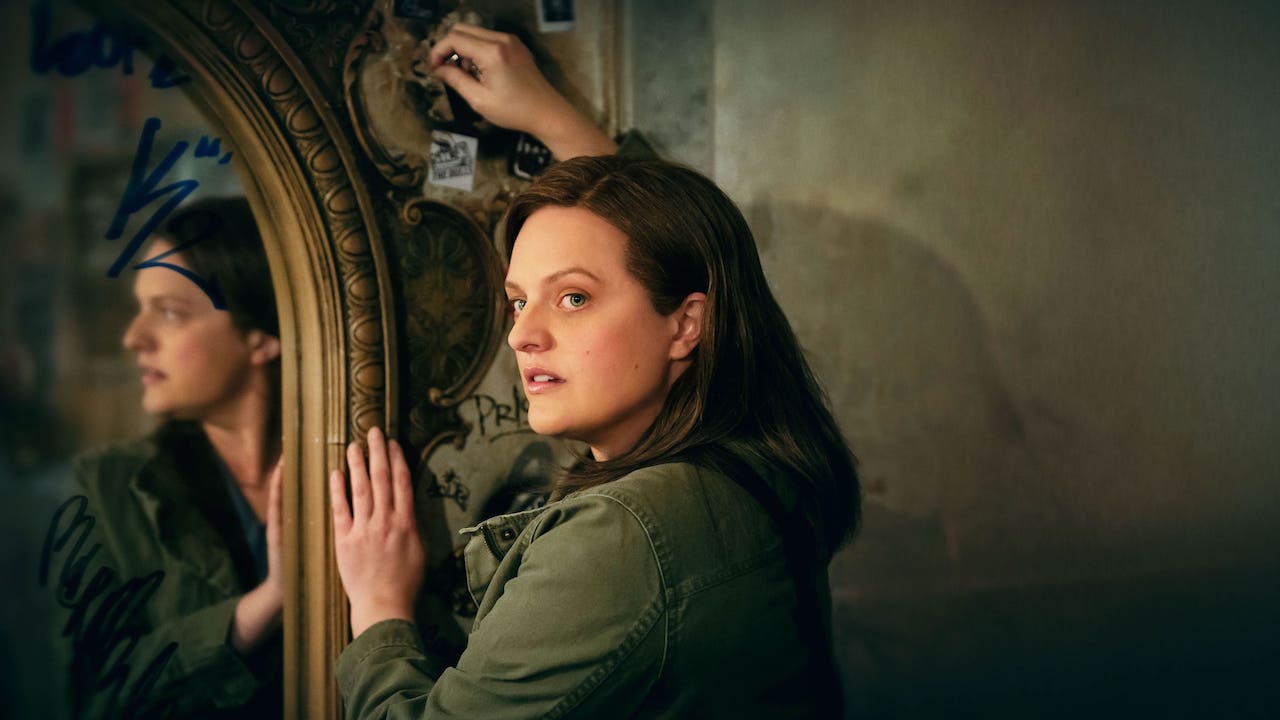 7 TV shows arriving in April that we're excited about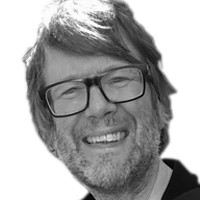 ---
Russian dolls! Space cowboys! Crooked lawyers! Time-travelling serial killers! Don't turn that dial—it's April's television highlights, as handpicked by David Michael Brown.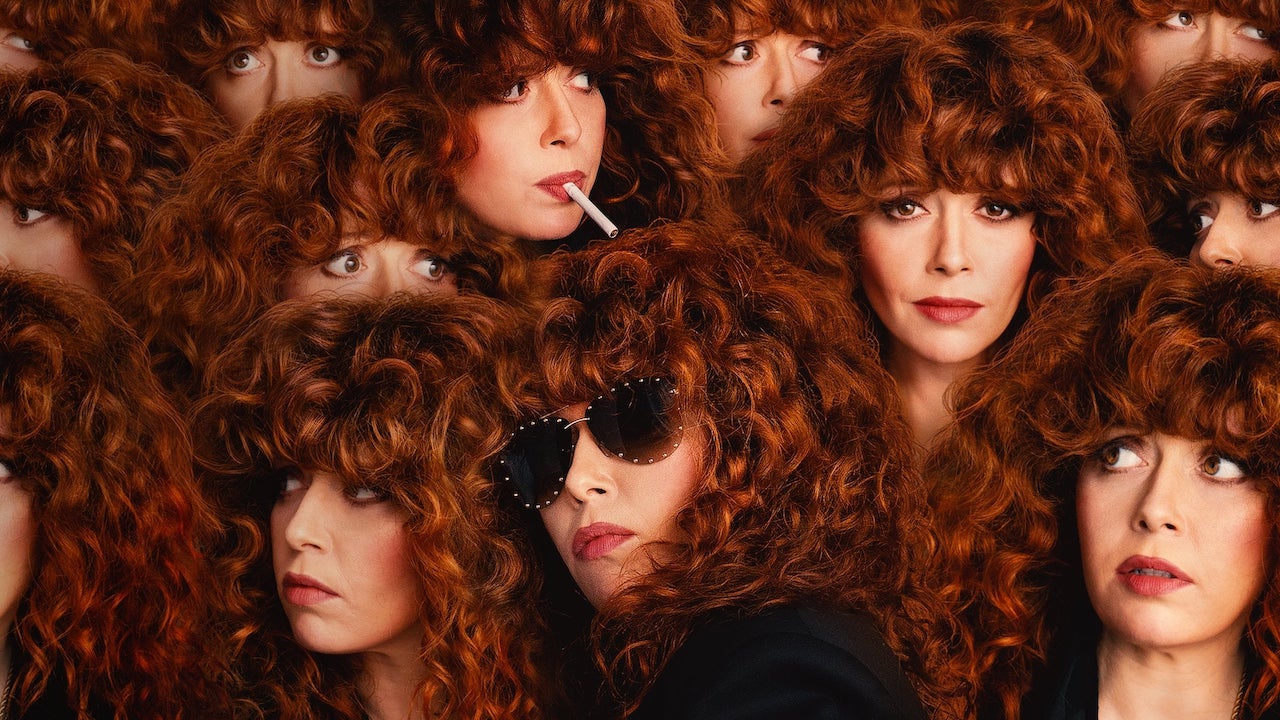 The first season of this Netflix mind-bender saw American Pie and Orange Is the New Black star Natasha Lyonne playing a strung-out game developer Nadia Vulvokov who repeatedly dies and relives the same night in an ongoing Groundhog Day-style time loop. Trying to solve her repetitive predicament she stumbles upon Alan Zaveri (Charlie Barnett) who is also dealing with the same loopy death-defying situation.
Rather excitingly for this season, the cast also boasts a bespectacled Annie Murphy (Schitt's Creek). The plot of season 2 is under wraps but we know that events will be set four years after the first, initially anyway, before Nadia and Alan discover a time portal in New York that will force them to confront their pasts again. And again. And again. As Nadia says at the end of the teaser trailer, "when the universe f**ks with you, let it!"

Channelling Yellowstone by way of Steven Spielberg's Close Encounters of the Third Kind, Josh Brolin, Imogen Poots and Lili Taylor star in this foreboding Western with a mysterious sci-fi edge. It follows the tragic life of rancher Royal Abbott (Brolin, in his first television role in 20 years) who is dealing with the disappearance of his daughter-in-law and threats to his family's land.
Sign up for Flicks updates
Then an untimely death in the small-town Wyoming community sets off a chain of strange occurrences that come to a head with the arrival of a mysterious black void in the Abbotts' west pasture… so far, so 2001: A Space Odyssey monolith. With cowboys. Written and directed by Brian Watkins and set against stunning  Albuquerque, New Mexico locations, Outer Range looks like it will take audiences on a slow-burning trip to an ultimate truth that will shatter the lives of all involved.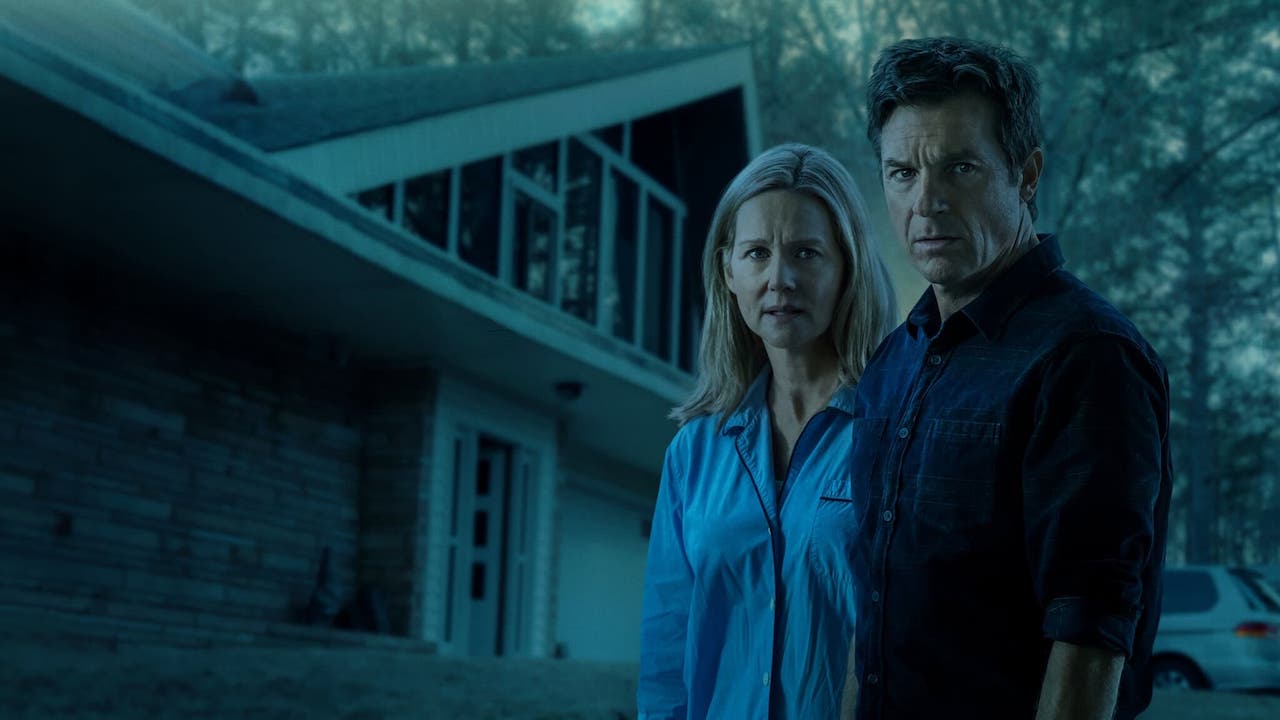 Created by Mark Williams and Bill Dubuque (the writer-producer team behind the Ben Affleck number-crunching actioner The Accountant), this slow-ticking time bomb has followed out-of-his-depth financial whizz-kid Marty Byrde (former funny guy Jason Bateman) as he relocates from Chicago to a riverside community in the Ozarks, Missouri, and launders money for a Mexican drug cartel. All the while trying to keep himself, his wife Wendy (a ferocious Laura Linney), and their two kids alive.
When we last left the Byrdes, their maths nerd son Jonah (Skylar Gaertner) has switched allegiances, the tentative relationship between the FBI and the Navarro family had gone South, and bodies were piling up in a bloody fashion. And at the centre of it all, Ruth (the brilliant Julia Garner) had gone postal with a shotgun after her cousin was brutally murdered. The conclusion of this astonishing series cannot come soon enough—consider us pumped.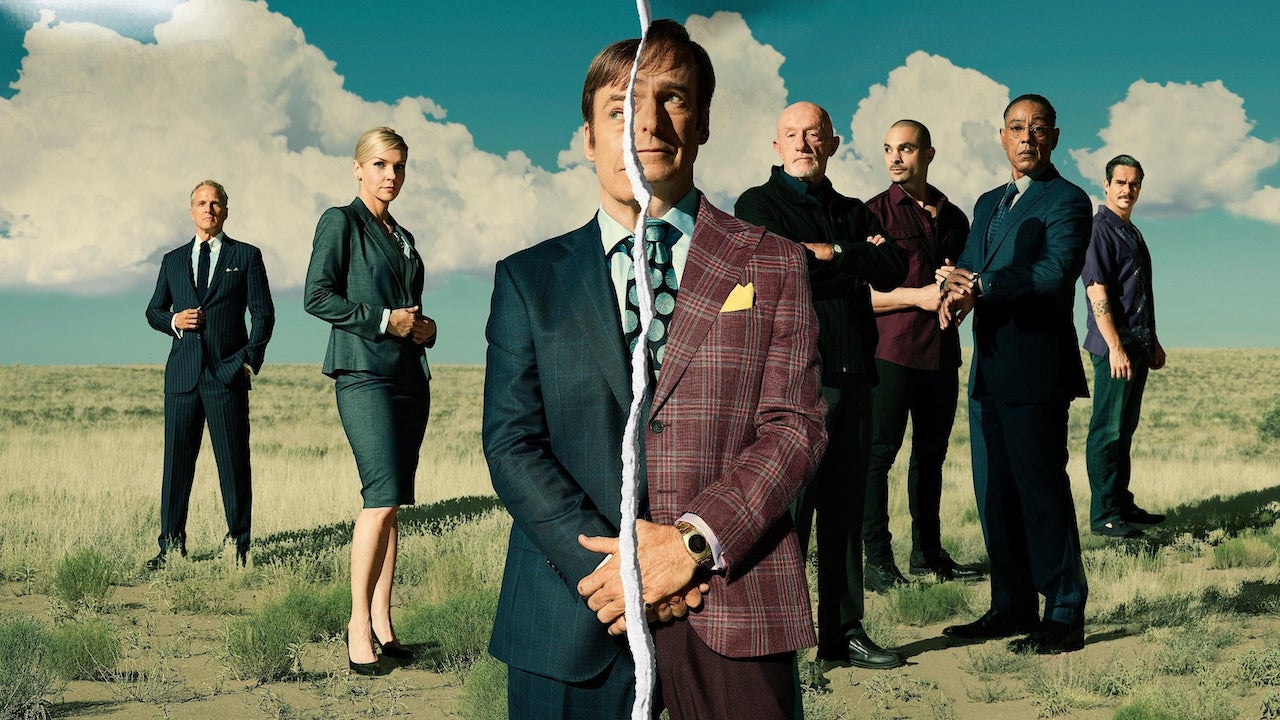 When Better Call Saul started back in 2015, the seemingly lightweight show was originally seen as a lesser follow-up to its illustrious predecessor Breaking Bad: the origin story of idealistic do-gooder Jimmy McGill's alter ego Saul Goodman, the Albuquerque strip-mall lawyer, and how McGill turned to the dark side. Well now, the end is almost here. We know things will get bad.
There is a doomed inevitability about McGill's often tender relationship with fellow lawyer Kim Wexler (the amazing Rhea Seehorn). With Jonathan Banks as Mike Ehrmantraut, Mark Margolis as Hector Salamanca, and Giancarlo Esposito as Gus Fring all making appearances, this is where the sun-bleached crime sprees of Breaking Bad will begin to infiltrate and steer the phenomenal Better Call Saul to its sad and inevitable conclusion.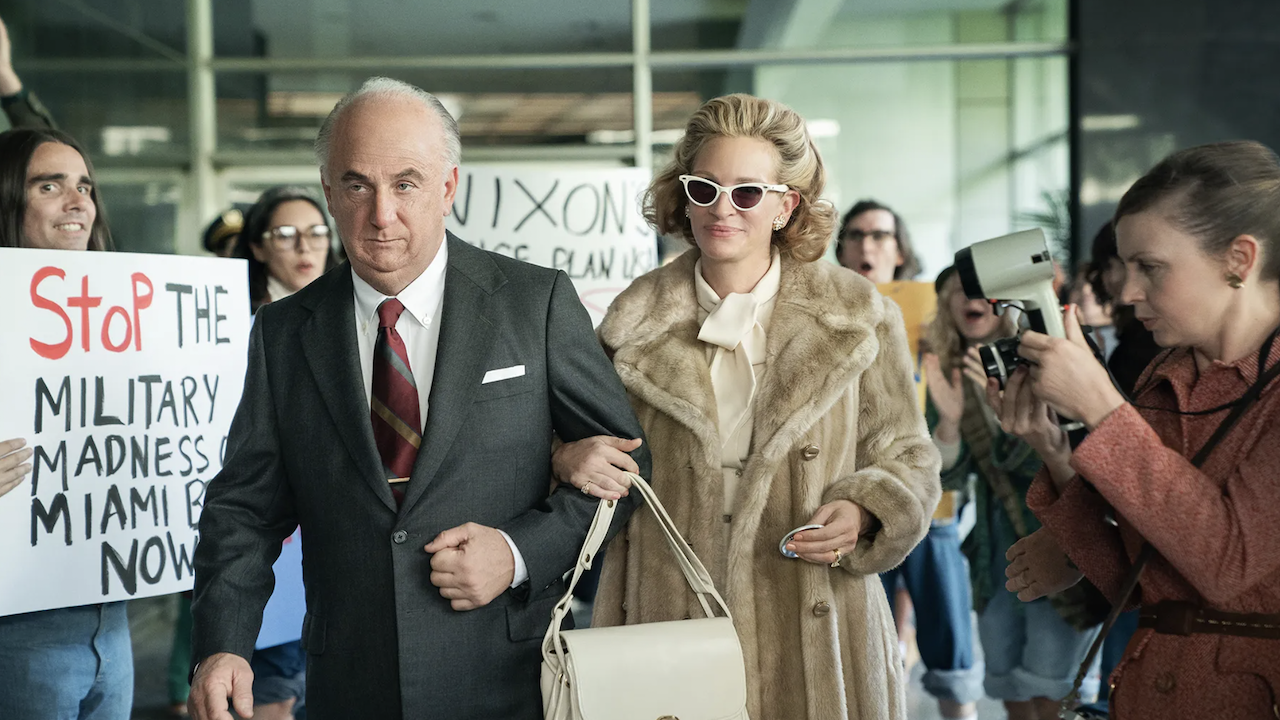 This is already a well-trodden Hollywood subject, thanks to Dustin Hoffman and Robert Redford playing Carl Bernstein and Bob Woodward, the two journalists investigating the Watergate scandal in Alan J. Pakula's All the President's Men. Now Gaslit intends to show us a different side to the political scandal that brought down the Nixon administration.
With a stunning ensemble that boasts Julia Roberts, Sean Penn, Dan Stevens, and Patton Oswalt, this procedural drama offers a fresh modern perspective by focusing on the whistle-blowers and corrupt officials who helped bring down the US government. Roberts plays Martha Mitchell, the wife of John N. Mitchell, United States Attorney General under President Richard Nixon, who was controversially outspoken against the Nixon government and the lies and deceit that surrounded Watergate.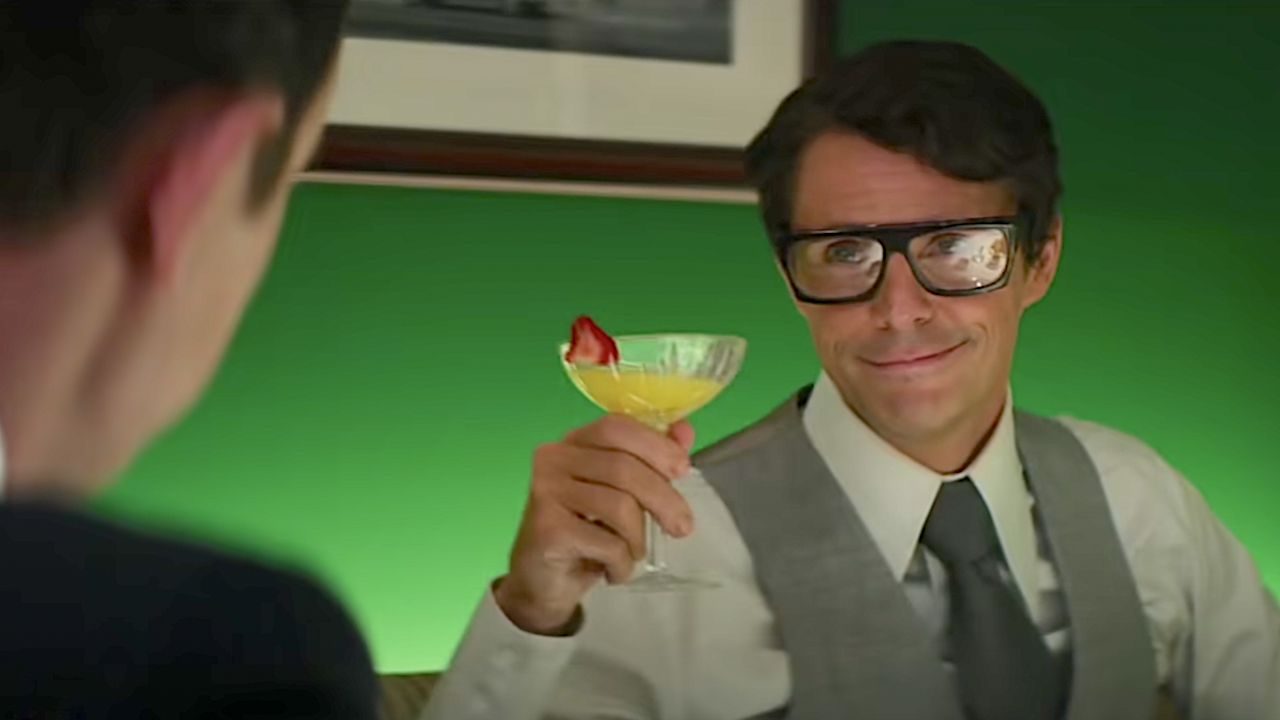 Lock, Stock and Two Smoking Barrels actor Dexter Fletcher, the directing geezer who showed us that Saturday night was alright for fighting in Rocketman and replaced Bryan Singer on Bohemian Rhapsody, knows a thing or two about directing a "true" story. Now he is lending his talents to reveal the making of The Godfather, based on the never-before-revealed experiences of Oscar-winning producer Albert S. Ruddy (Miles Teller).
With Dan Fogler as Francis Ford Coppola, Matthew Goode as uber-producer Robert Evans, Patrick Gallo as author Mario Puzo and Justin Chambers and Anthony Ippolito playing Marlon Brando and Al Pacino respectively, this cinematic biography will hopefully give us fascinating insight into the making of the film that bridged the gap between old and new Hollywood, and changed the face of cinema.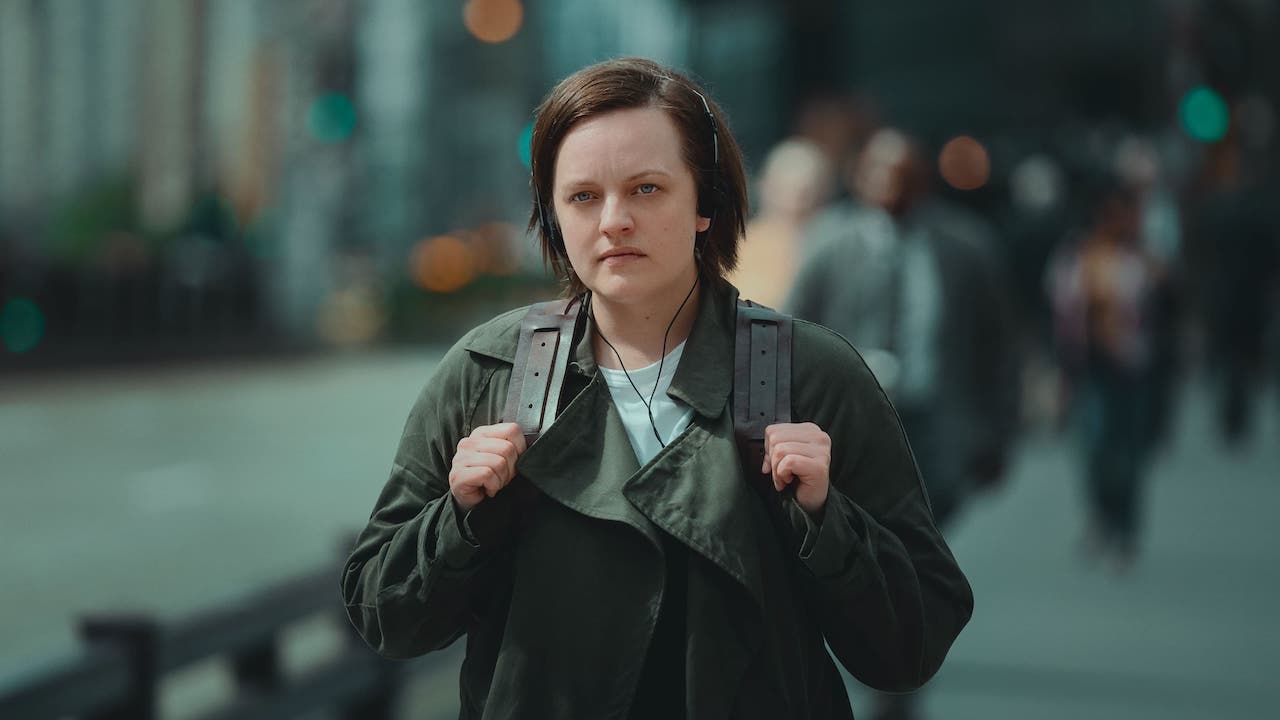 When you're talking TV royalty you don't get much more regal than Elisabeth Moss. From The West Wing and Mad Men to The Handmaid's Tale and Top of the Lake, the diminutive actress has appeared in some of the greatest television shows ever made. Now she is playing Kirby, the surviving victim of a time-travelling serial killer, in an adaptation of The Shining Girls by author Lauren Beukes.
The murderer in question is a drifter called Harper (Jamie Bell). In Depression-era Chicago, he finds a key to a house that opens a time portal. The cost of his transtemporal travel? He has to kill the shining girls: bright young women who burn with potential. In 1989, it is Kirby who he sets his sights on. Years after the brutal attack left her in a constantly shifting reality, she learns that a recent murder is connected to her assault. Hamilton and Dopesick star Phillipa Soo also stars.