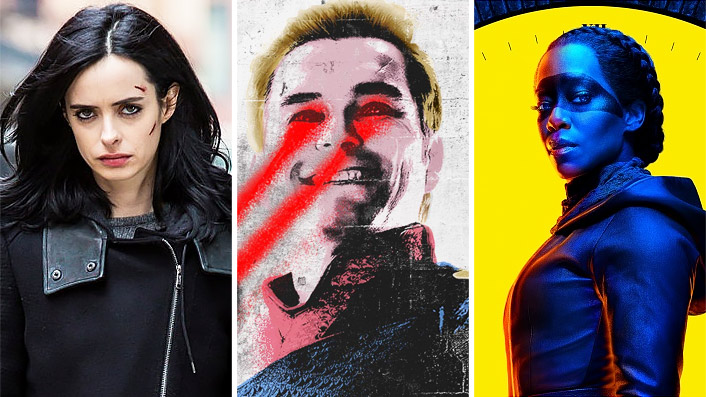 5 of the best superhero series to stream

---
Now that the seemingly endless procession of Hollywood superhero movies are in a pandemic recess, the television shows that helped foster the genre then looked to further it have space to come into their own.
See also
* Top 50 action movies to stream
* All new streaming movies & series
Without blockbuster digital effects budgets, television superheroes are a knottier storytelling proposition, open to lengthy character arcs and damning commentary. Here are five of the best superhero series currently available to stream in Australia.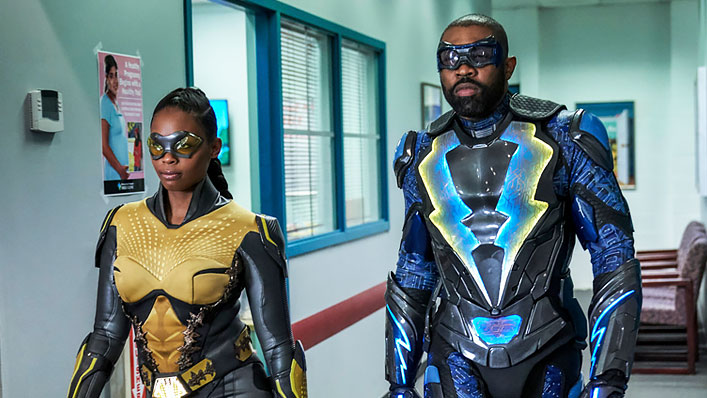 Salim Akil's adaptation of this DC Comics character is fiercely rooted in the Black American experience: "they will shoot your black ass for fun", dedicated high school principal Jefferson Pierce (Cress Williams) tells a young hothead when the police have been called to a disturbance.
Jefferson's defence of his community from criminals and the authorities lures him back into his vigilante persona of Black Lightning, who literally makes sparks fly as he returns to cape fear. Jefferson's age and vulnerabilities leave the character wise but compromised in this under the radar Netflix series, while a teenage daughter, Jennifer (China Anne McClain), who is starting to exhibit the same superpower, adds to the possibilities.
The Boys (Amazon, 1 season)
A scabrous satire whose gore and crudeness harbour sharp critiques about superheroes, nationalism and commerce, The Boys imagines a contemporary world where superheroes are real but beneath the marketing spin and photo ops they're deeply corrupted by their own powers and privilege. When everyman Hughie Campbell (Jack Quaid) loses his girlfriend to a superhero's mistake and it's covered up, he's recruited by a cadre of vigilantes out to take down the likes of Homelander (Antony Starr), who is your basic sociopathic Superman. Adapted from a Garth Ennis comic book, the series is a sharp mix of B-movie exploitation and American failings. Season two arrives September 4.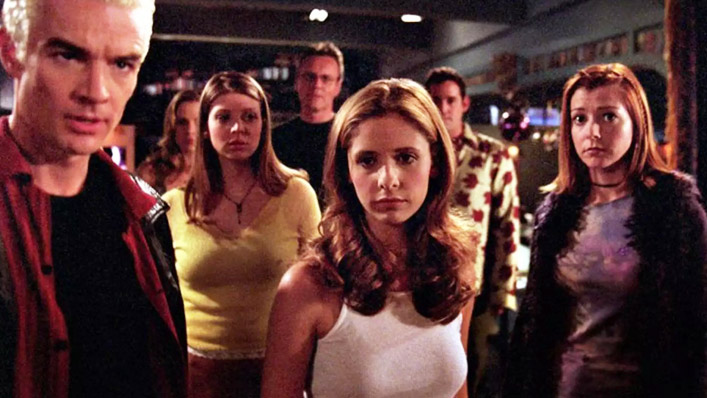 Slay lady slay. Years before he revved up The Avengers with sardonic exchanges and heroic demands, Joss Whedon (and a squad of future influential showrunners) rebooted a cult 1992 film into an ultimately acclaimed series about a high school student, Buffy Summers (Sarah Michelle Gellar), destined to serve despite her misgivings as a slayer fighting the supernatural forces of evil. A portal to hell and a high school hallway were sometimes one and the same thing in this sprawling broadcast network-era show (144 episodes in total), which had a defining female presence in Buffy and a slew of idiosyncratic supporting characters who grew in complexity and comic potential.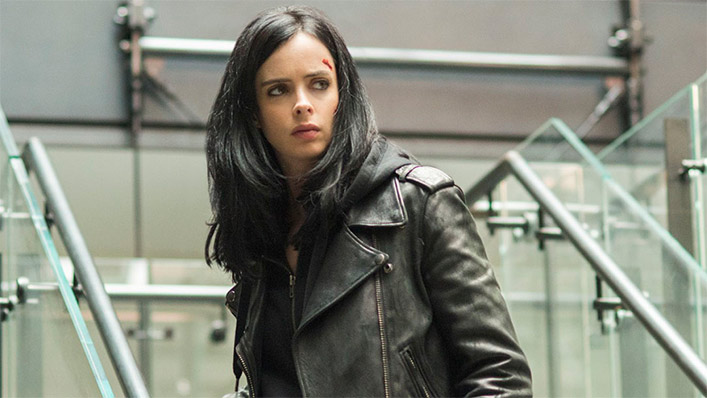 Prior to Disney+, Marvel went into the streaming business with Netflix, supplying a suite of shows based on titles from the company's vast comic book catalogue. The best, by a fair stretch, was this unyielding study of female trauma and vengeance that proved to be a definitive role for Krysten Ritter.
Sign up for Flicks updates
Ritter's titular New York private investigator has vast physical strength, describes her flying as "guided falling", and suffers from the memory of her enslavement, both sexually and as a weapon, by the malevolent Kilgrave (David Tennant), a villain whose very voice contemptuously controls others. Thorny twists and painful stakes gives the first season in particular a deep cultural relevance, intertwining strength and vulnerability in compelling ways.
Watchmen (Binge, 1 season)
Turning the influential 1986 graphic novel by Alan Moore and Dave Gibbons, along with Zack Snyder's 2009 film adaptation, inside out, creator Damon Lindelof (Lost, The Leftovers) updated the iconography and invented a new historical focus for Watchmen. An alternate history phantasmagoria—hello to U.S. President Robert Redford—this limited series spoke to white supremacists, the tragic constraints of Black superheroes, world-altering conspiracies, and multiple brain-bending scenarios.
It's a lot, and perhaps less the sum of its parts than a collection of magnificent and messy individual episodes. But the superhero genre has rarely pulsed with such fervent and fascinating reinvention.