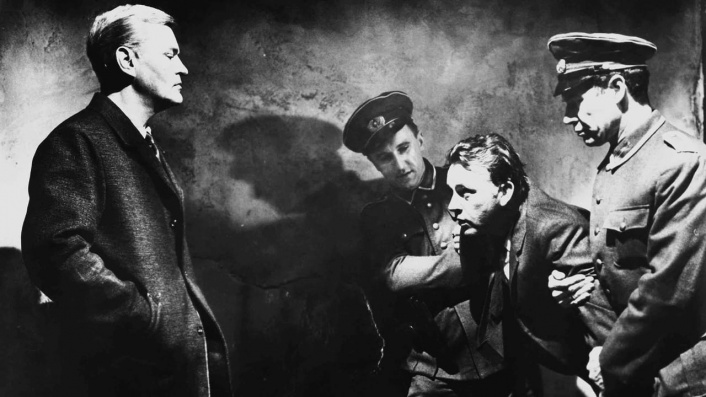 3 capsule reviews for thrillers no longer available on Amazon Prime Video

---
Here we've preserved Sarah Ward's short reviews of three awesome thrillers, once available on Prime Video's film library. Click on each title to check out where the films are available to stream right now.
First released in 1964, Mario Bava's Blood and Black Lace helped put big-screen giallo—Italy's tense, mystery-fuelled, visually lurid and visceral horror-thriller genre—firmly on the map. It's not only one of the 'master of the macabre' filmmaker's notable features, but one of his most influential as well, tracking the rising body count sparked by a mask killer targeting fashion models in order to find a scandalous diary.
Adapted from William S. Burroughs 1959 novel and directed by David Cronenberg, Naked Lunch is often as out-there as it is engrossing — but, it's a thriller about an exterminator (Peter Weller) whose wife (Judy Davis) picks up an addiction to bug powder, so that comes with the territory. Naturally, there's no better director for the material, with this hallucinatory, creepy crawly-fuelled tale filled with just the kind of nerve-rattling imagery that Cronenberg is famous for.
The Spy Who Came In from the Cold stems from the pen of John le Carre, an author whose pages overflow with espionage thrills—and whose books have inspired many a big-screen adaptation. Brought to the cinema by Martin Ritt and featuring a well-cast Richard Burton, the four-time BAFTA winner tasks a British agent with pretending to defect to East Germany. Le Carre-written stories work best when underplayed, and that's definitely the case here.