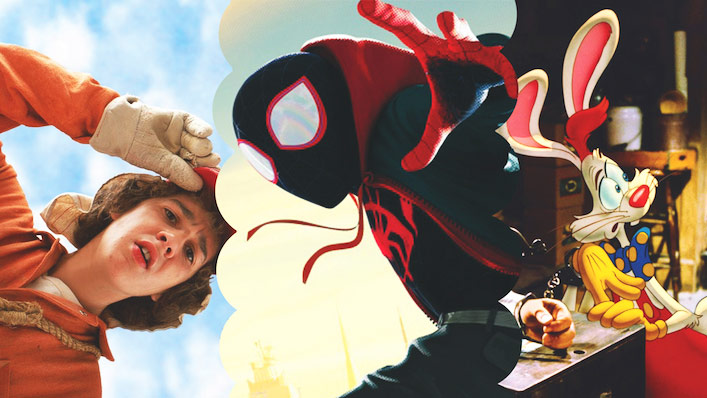 10 great family films to stream that won't drive adults insane

---
With parents and their munchkins trapped inside, coming weeks could be a good opportunity to spend quality family time. Eliza Janssen picks 10 great family films available to stream from Netflix, Disney+ and Amazon Prime.

Parents, I totally get it: you can't always force your kids to watch your favourite acclaimed old movies with practical effects and a two hour runtime. You just need to plant them in front of some lowest-common-denominator trash to occupy them while you frantically get the laundry done.
Sign up for Flicks updates
But if you look on the bright side of the #coronacrisis (a big ask, I know). The opportunity to be trapped inside with your munchkins could give way to some really special shared family viewing experiences. With work and school out of the picture for many households around the world, now could be the time to let yourself get back in touch with your inner child.
These 10 movies are a terrific way to reconnect with your silly, innocent side, while still having something of substance for your little ones to latch onto. They're all available on Netflix, Disney+ or Amazon Prime. So get streaming, family style!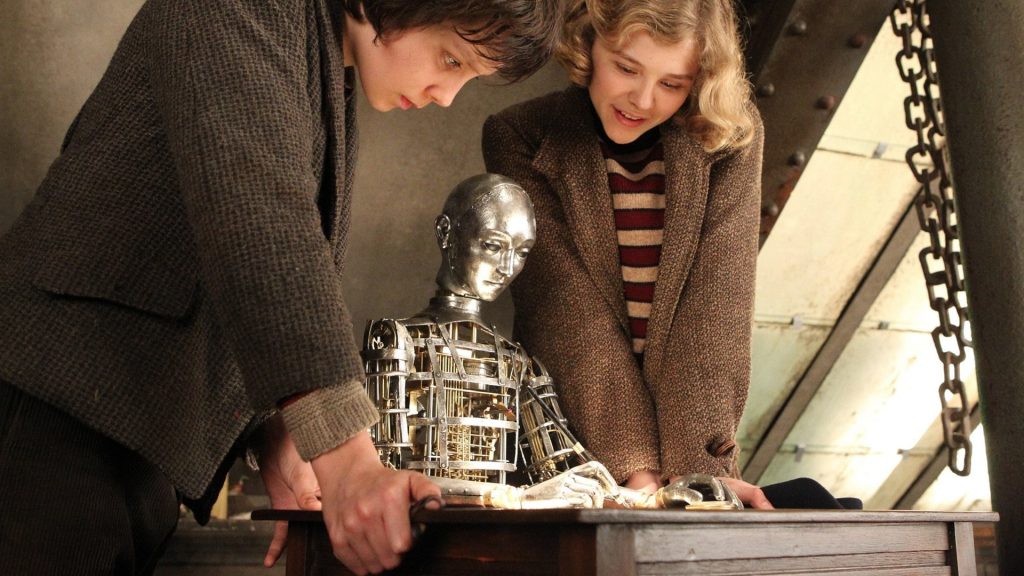 Where to watch
Why kids will love it: Spooky, lush, and poignant, Hugo shows us the origins of cinema as an art form through the eyes of a child. It's the perfect blend of artsy entertainment and fun, scary chase scenes that clever kids will eat up like a crusty, buttery croissant.
Why parents will love it: This is a steampunk children's movie directed by Martin freakin' Scorsese. With a cast including Ben Kingsley and Sacha Baron Cohen, it's certainly adult enough to keep parents occupied, and maybe even cause a few happy tears in its final scenes.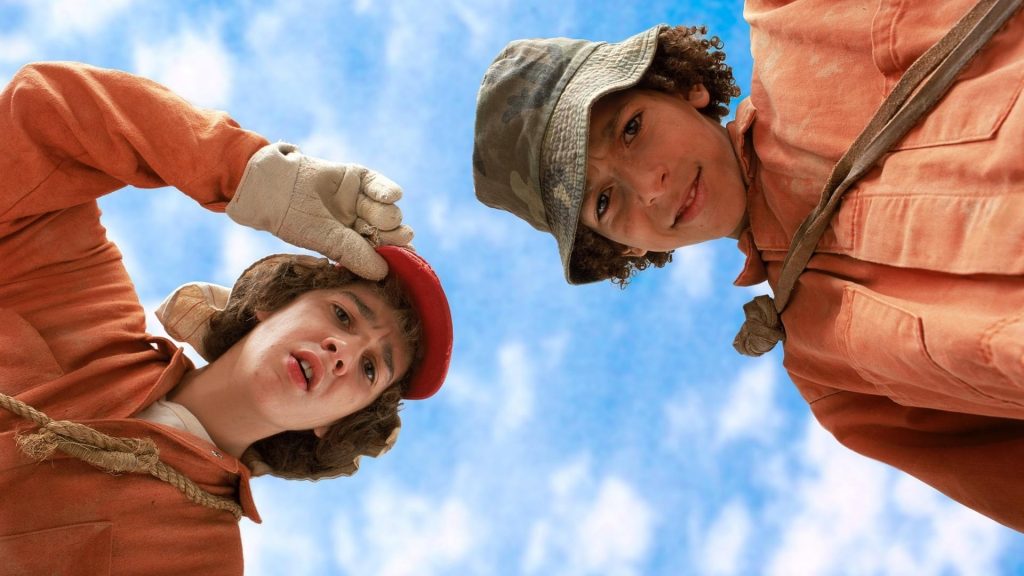 Where to watch
Why kids will love it: It can definitely feel like the whole world's against you when you're little, and Holes turns that bratty sense of injustice into a wacky tale of poisonous yellow-spotted lizards, magical canned peaches, and Shia LaBeouf being forced to dig an endless field of holes. Shia never catches a break.
Why parents will love it: Adapted from a beloved tween classic, Holes has surprising depth in its overlapping stories of crime, prejudice, and fate. The wild west biracial romance subplot will go right over your kids head to tug at your heartstrings.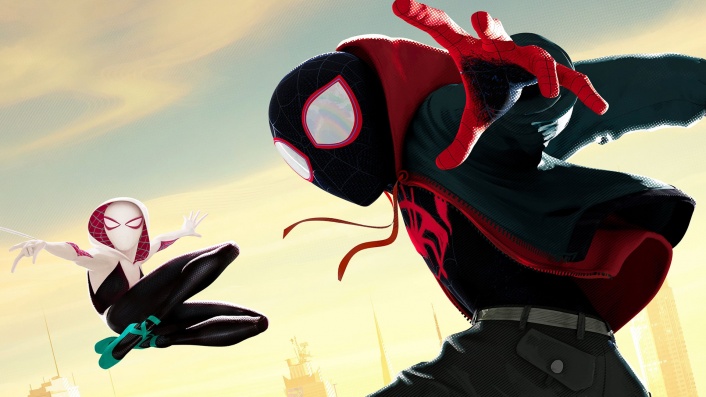 Where to watch
Why kids will love it: Multiple Spider-Mans(Spider-Men??)! This Oscar-winning animated hit is bursting with kinetic energy, and some of the most inventive, gorgeously rendered action scenes in recent memory. They'll be bouncing off the walls for days afterwards.
Why parents will love it: Sony finally got a Spider-Man story right! Grown-up Spidey fans will appreciate the film's playful remixing of the Marvel canon, and its emotive story of Miles Morales discovering his identity. Also Nicolas Cage and John Mulaney voice two of the alternate universe's web-slingers.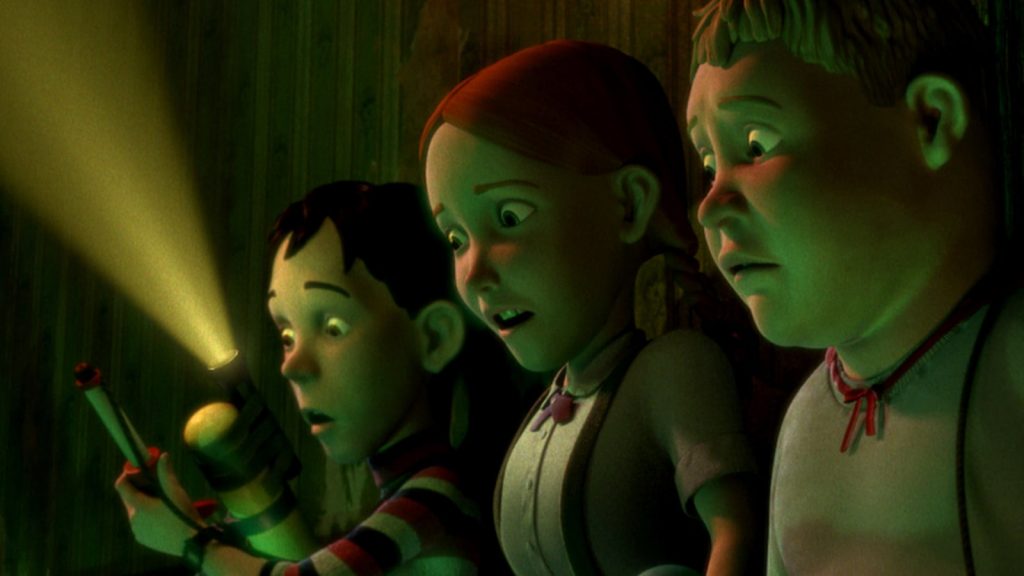 Where to watch
Why kids will love it: Recreate the thrill of Halloween indoors with this spooky, kooky CGI ghost story about a trio of friends who suspect the house across the street isn't just haunted – the house itself is evil, chomping down trespassers. Kids who love squealing and hiding behind the couch will be on board by the first silly scenes.
Why parents will love it: The clever, sarcastic script is written by Dan Harmon of Community and Rick and Morty, which explains why it has such surprising value for grown-up horror movie fans. The Goonies might be too sweary and retro for your little ghouls right now, but Monster House brings the same juvenile adventure and comedy in a more contemporary package.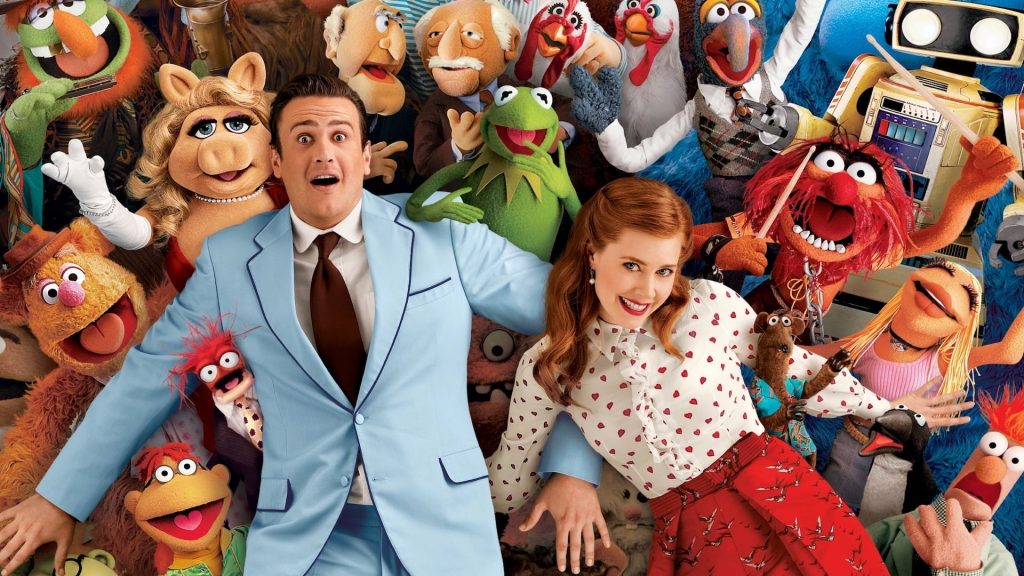 Where to watch
Why kids will love it: The original series of Muppet movies still totally slap, but this 2011 caper is a great way to introduce your own Muppets to an enduringly funny cast of characters. Jim Henson's original vision of a big, colourful, heightened world is as addictively wholesome as ever, and will make your kids even more excited to eventually get back outside and be a part of that.
Why parents will love it: There's the typical bevy of celebrity cameos, and catchy but not irritating songs written by Flight of the Conchords' Bret McKenzie. But if you grew up watching Kermit get karate-chopped by Miss Piggy, this movie will, above all, transport you to a simpler time – it could be just what you need right now.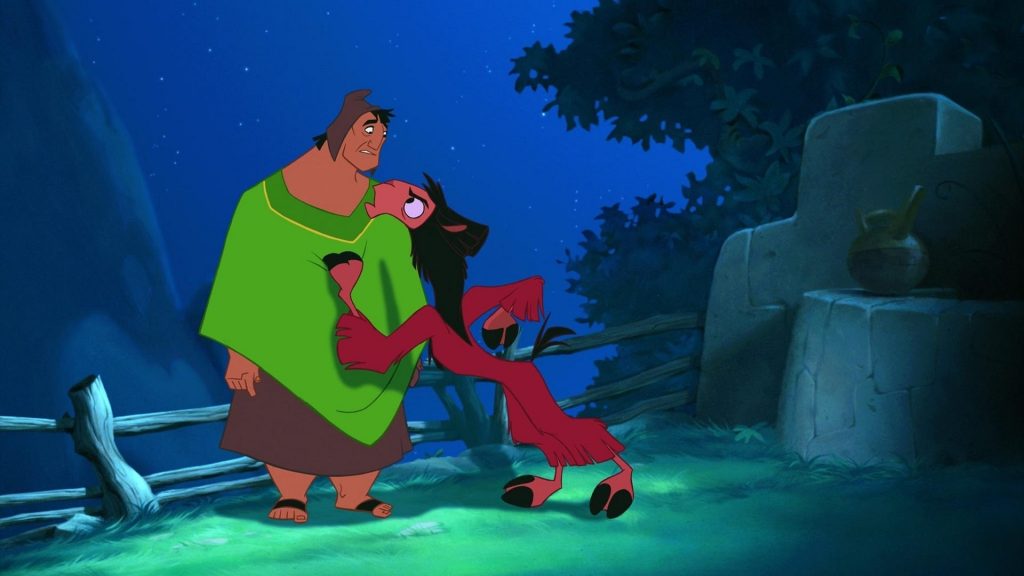 Where to watch
Why kids will love it: With one-liners and sight gags aplenty, an underrated House of Mouse buddy comedy will brighten up any rainy day indoors. The ludicrous premise sees an arrogant Aztec emperor accidentally get transformed into a llama and it only gets simultaneously dumber and more clever from there.
Why parents will love it: Disney was in a weird, post-Renaissance place when this oddball family film came out, but it means that The Emperor's New Groove is far more idiosyncratic and genuinely hilarious than it has any right to be. The jokes are sharp as hell, with talent from Saturday Night Live and an all-timer vocal performance from Patrick Warburton as sweet, stupid henchman Kronk.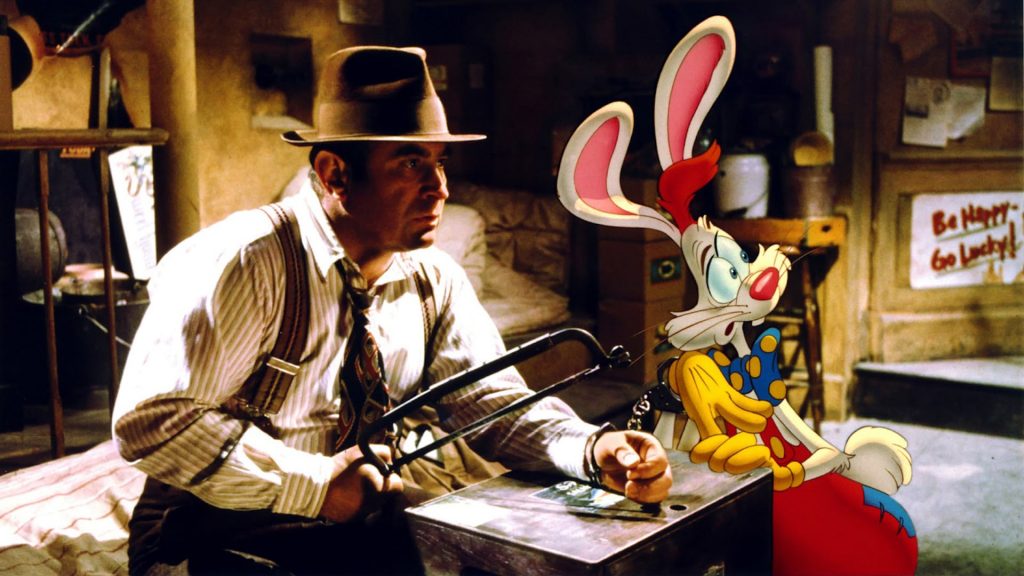 Where to watch
Why kids will love it: The grandaddy of blending live action and animation, this 80s hit still hasn't been bested, and watching Daffy Duck and Donald Duck play duelling pianos will blow your kids' developing mind.
Why parents will love it: It's Chinatown for kids. If you feel like your kids are mature enough to enjoy the freaky final scenes of the villainous Judge Doom (and Jessica Rabbit, for that matter), you could just get them hooked on film noir at a young age.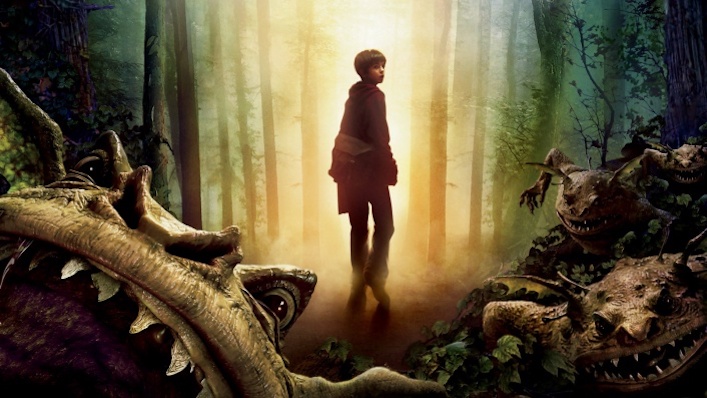 Where to watch
Why kids will love it: Slightly older kids with a love of fantasy will be totally drawn in by this underrated YA adaptation, which follows three siblings' efforts to defend their home from the forces of dark magic. If they're already sick of Harry Potter, this is a nicely cinematic alternative.
Why parents will love it: It's a tad darker and more creative than the usual CGI-heavy nonsense, with that Spielbergian sense of wonder and discovery that we never seem to really outgrow.

Where to watch
Why kids will love it: Did somebody say 'Spielbergian'? Give your little adventurers a solid introduction to both Hergé's classic graphic novels and the filmography of Steven Spielberg via this rollicking collaboration with Peter Jackson. It's way more funny, exciting, and visually pleasing than Steve's Dahl adaptation The BFG.
Why parents will love it: Purely as an exercise in motion-capture filmmaking technology, The Adventures of Tintin is a marvel. Andy Serkis is always fun to watch and he really embodies the salty seadog Captain Haddock here. With this film as a worthy stepping stone, you can then let your kids watch the Indiana Jones movies for the first time!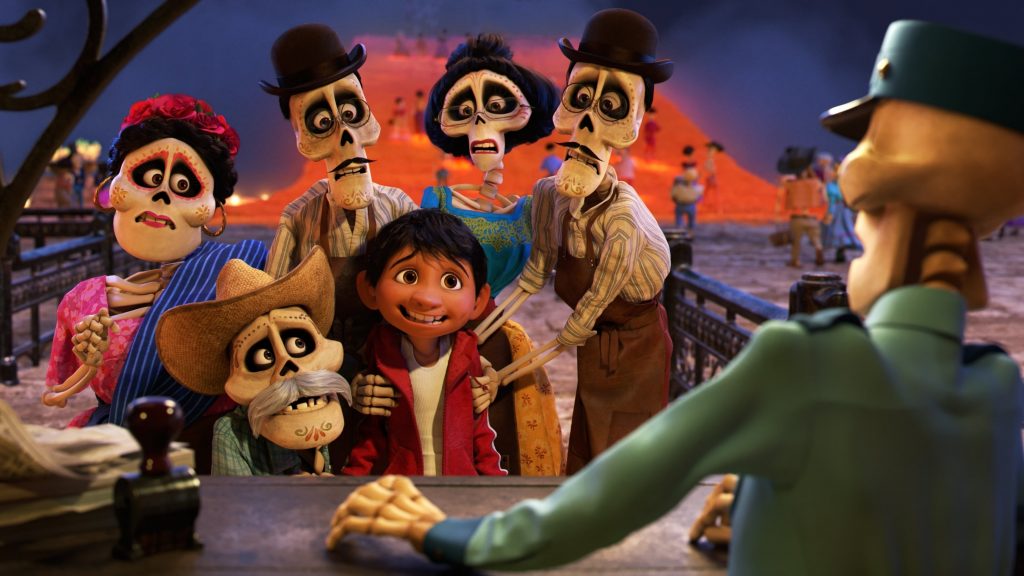 Where to watch
Why kids will love it: I can imagine Coco being an invaluable part of tricky conversations when a loved one or a pet dies. This uplifting Pixar film makes scary questions of death and the afterlife not only comforting, but entertaining, with goofy characters and rousing musical numbers.
Why parents will love it: The specificity of Pixar's vision of the Mexican Land of the Dead is awe-inspiring, and not something you can really get in any other era of Disney. If being stuck indoors has made you feel kind of stuffy and tense, I guarantee this movie will force you to cry it all out – you'll come out the other side feeling much better.