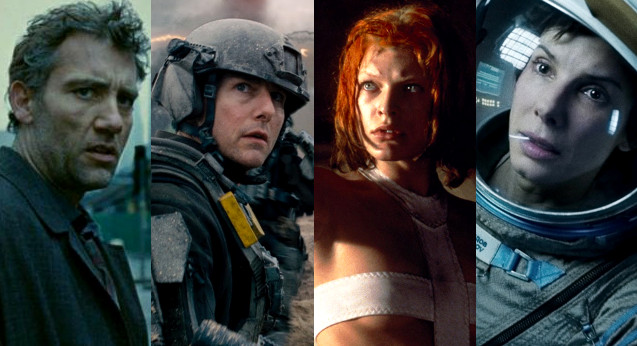 10 critically acclaimed sci-fi films to watch on Netflix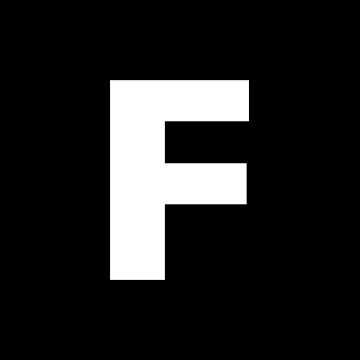 ---
With so much new content appearing every week on Netflix, it can be hard to keep track of what to watch. Fans of science fiction can sit back and relax, because we've done the work for you. We've combed through the archive and found 10 great, critically acclaimed sci-fi movies. These are perfect choices for films to watch if you've never seen them, and great to rewatch also.
In his exhilarating portrait of a dystopian future, director Alfonso Cuarón presents world where women have become infertile – until one woman suddenly becomes pregnant. Clive Owen stars as Theo, a former political activist turned bureaucrat who is embroiled in the goings-on of an underground organisation. Celebrated for its long takes and thrillingly realistic combat sequences, Children of Men is widely considered to be a masterpiece. Its accolades include being listed on the BBC's recent 'Best Films of the Century' poll, landing at number 13.
Another science fiction classic from Alfonso Cuarón. This one takes place almost entirely in space, with Sandra Bullock playing a scientific engineer under the watchful supervisor of a grizzled space veteran played by George Clooney. The film captivates audiences immediately, since its celebrated opening shot that lasts for 13 minutes. As The Guardian critic Peter Bradshaw put it: "This is a glorious imaginary creation that engulfs you utterly, helped by superlative visual effects."
Director Christopher Nolan's psychological sci-fi blends a tale of theft and dreaming. Its scenery and perspective rearranging shots became hugely influential, and the film is widely celebrated as a classic. "You can feel the vibe of Ridley Scott's Blade Runner in it, and Nolan's own Memento and The Dark Knight," wrote Peter Travers from Rolling Stone. "But Inception glows with a blue-flame intensity all its own."
Before he directed The Incredibles, Brad Bird made this lovely animated movie about a young boy's friendship with a huge giant robot from outer space. Released in 1999, The Iron Giant is now known as a classic and is currently sitting on an impressive 96% Rotten Tomatoes approval rating.
From filmmaker Yorgos Lanthimos, who is part of the 'Greek Weird Wave' movement, comes this incredibly odd film starring Colin Farrell as a man who has 45 days to find his true love. If he fails, he gets turned into an animal of his choice. In this bizarro world, Lanthimos tells an unconventional story in a deadpan style.
In one of his classic performances, Bruce Willis plays a military leader-turned-cab driver whose life is upturned when a strange woman with awesome red hair (Milla Jovovich) falls into his car. Based in a very distinctive futuristic world, it took a few years for The Fifth Element to find the critical appreciation it deserves. It was made by French director Luc Besson, who, wrote critic Gene Siskel, proved "that Hollywood types aren't the only ones who can make entertaining special-effects extravaganzas."
Many critics compared this pulse-pounding action movie to Groundhog Day, but with crazy weapons and lots of aliens. Unfolding in a near-future where an alien race has launched a relentless attack on earth, Tom Cruise plays an officer who enters a time warp. He keeps on fighting and keeps on dying, over and over again.
The fourth film in Australian director George Miller's epic Mad Max series, and the first to star Tom Hardy (replacing Mel Gibson) became a huge hit with audiences, and maybe even a bigger hit with critics. In addition to countless great reviews, and lots of mentions on 'best of the year' lists, Mad Max: Fury Road won six Academy Awards. A particularly rare achievement for an action/sci-fi movie.
This classic Steven Spielberg movie first arrived in cinemas in 1977. It is a hugely famous and widely revered film about a group of people who attempt to make contact with aliens. Critic Tom Huddleston from Time Out called it "Spielberg's greatest work" while critic Roger Ebert went even further, describing Close Encounters of the Third Kind as "one of the great moviegoing experiences."
Jake Gyllenhaal rocketed to stardom after playing Donnie in this dark, and completely tripped out drama/thriller with sci-fi and fantasy undertones. Donnie, a troubled teenager, is followed around by a monstrous six foot rabbit called Frank, who tells him that the world will come to an end in less than a month. Critics instantly fell in love with the film when it arrived in 2002. In the years since, Donnie Darko (written and directed by Richard Kelly) became a true cult classic.