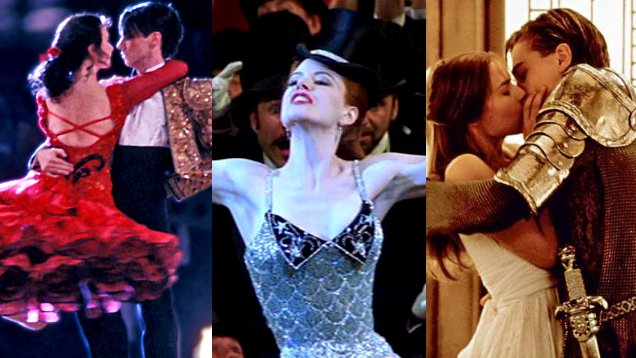 10 films that define the legendary Australian editor Jill Bilcock

---
Jill Bilcock is one of Australia's greatest film practitioners. Probably the most successful film editor this country has ever produced, Bilcock has the unique distinction of editing six of the 20 highest-grossing Australian films of all time (plus a whole host of critical darlings and award winners). An Oscar nominee for Baz Luhrmann's Moulin Rouge!, winner of five AFI Awards and nominated for an additional four more plus two AACTA nominations, four BAFTA nominations and the recipient of multiple career achievement awards.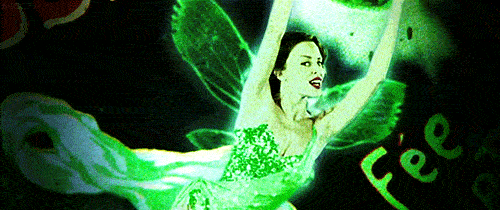 Now sees an all new achievement for Jill Bilcock: a documentary about her life and career. In Jill Bilcock: Dancing the Invisible, director Axel Grigor – himself also an editor, having worked on documentaries Frackman and Ella – has assembled a long list of local legends including Cate Blanchett, Phillip Noyce, Fred Schepisi, Baz Luhrmann, Jocelyn Moorhouse, Kriv Stenders, Rachel Griffiths and many more to pay tribute to the woman who helped many of Australia's finest filmmakers wrestle their artistic vision out of hours and hours of footage in the editing suit. And who, in many ways, helped define the way Australia views itself through film.
We decided to look at ten films that define her career of over three decades from cult classics to brilliant blockbusters.
Sign up for Flicks updates
Dogs in Space (1986)
Jill Bilcock has had many long-standing working relationships over her career, but her first was with Richard Lowenstein whose films often celebrate music and the inner-city bohemia of youth. Lowenstein and Bilcock both debuted with the coal-mining drama Strikebound, but the pair's most famous and beloved collaboration is this Melbourne-set rock pseudo-musical that holds the unique distinction of being the lone film to star the late INXS frontman Michael Hutchence. Billcock's ability to cut not just to the beat of music, but within the moods of the melodies is best exemplified by a performance of Shivers that shuttles between a break-up, a heroin hit and a captivating close-up of performer Marie Hoy's face.
Evil Angels (1988)
Fred Schepisi had made it in America with the Steve Martin rom-com hit Roxanne and decided to return home to adapt the infamous Lindy Chamberlain saga to the big screen (also known as A Cry in the Dark overseas). Bilcock, at that stage with only four films to her credit, suddenly found herself editing none other than Meryl Streep. And in a film that would eventually play in competition at the Cannes Film Festival, too. The way Bilcock weaves footage of the incessant news cycle and shameful public discourse through the trial is pivotal to underscoring the movie's themes of Chamberlain being foremost guilty in the court of public opinion.
Taking the world of ballroom dance and manufacturing it into a mainstream comedy hit was always going to be a tough ask. One of Dancing the Invisible's best moments is when the pair detail how Bilcock saved a flustered Luhrmann's big climax by filming additional crowd footage and stretching it out to fit the beat for its dancing lovers. The result was a new direction for Australian cinema and the first of three iconic collaborations with Luhrmann.
"You're terrible, Muriel." Jill Bilcock added another classic to her growing list of iconic local films with PJ Hogan's black comedy with Toni Collette and Rachel Griffiths. Muriel's Wedding would become synonymous with what we consider the hay day of Aussie comedy, and nowhere are Bilcock's skills better implemented than in the triumphant performance of ABBA's Waterloo in which we witness the shy Muriel come out of her shell in a white jumpsuit to the rapturous applause of strangers.
Bilcock's second collaboration with Baz Luhrmann shifted his polarising hyperactive aesthetic from dance to Shakespeare. Never more has Bilcock's work been so front and centre and essential to a film's success. Purists were mortified from its opening scene where a prologue is delivered via onslaught of in-your-face images exploding before us on screen. But for a generation of young filmgoers it was an awakening unlike any seen before.
Head On (1998)
In 1998, Jill Bilcock also worked on Cate Blanchett's big international debut – the prestige costume affair, Elizabeth. However, it was this low-budget feature debut of Melbourne-born Ana Kokkinos that really proved why she's one of the best in the business. This is an electric example of what was so fresh in movies of this era, bristling with the energy of a drugged-up, horny queer kid (Alex Dimitriades) who's anger at the world manifests in kinetic, frantic ways. It's unlike anything she had done before or since.
While musicals had been making a quiet comeback thanks to South Park and Dancer in the Dark, it wasn't until Baz Luhrmann's Moulin Rouge! that the floodgates opened. Taking a deliberately discombobulating 'MTV inspired' style to this mega-stylish Oscar winner, Luhrmann and Bilcock bought the genre into the 21st century just as they had done with Shakespeare five years earlier and each earned their first Oscar nominations as a result. In a film full of incredibly memorable musical sequences, it's the operatic El Tango de Roxanne number that continues to inspire fevered analysis.
Road to Perdition (2002)
Sam Mendes was always going to struggle to live up to the hype generated from his first film, American Beauty. So for his second, the hottest filmmaker in the world decided to make a period gangster flick with Tom Hanks. Fresh from her Oscar nomination, Bilcock was brought on to edit despite her lack of experience with this sort of film, which as good of a recommendation as you can get. The shootout sequence that plays out in silence under just the glow of a street light, bullets coming out from the darkness, remains one of her greatest achievements.
Sue Brooks' road trip romance is probably the least known of the films on this list – or maybe just the least talked about – but it ought not be. It's appropriate to include this Toni Collette-starrer on this list, though, because of all the films that she has made, there is no other film that hinges so crucially on one single shot. One single edit that even 15 years later would be a crime to spoil. A heartbreaking film with the best performance of Collette's career, Japanese Story is a slow and delicate film that builds to its powerful conclusion.
Nearly two decades after the golden run of Aussie comedies that included Strictly Ballroom and Muriel's Wedding, along came The Dressmaker in all of its bizarre, tonally strange, grotesque glory. This "western with a sewing machine" starring Kate Winslet and Liam Hemsworth raked in big bucks at the box office from audiences excited for a return to the weird humour our movies were once known for. The making of this film features heavily in Jill Bilcock: Dancing the Invisible.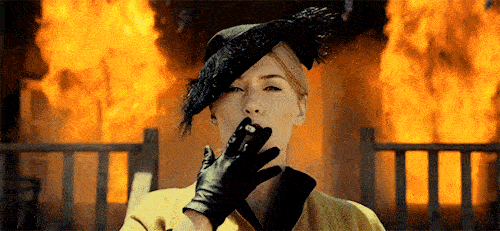 Jill Bilcock: Dancing the Invisible opens across the country throughout July. Check the movie info page for tickets and times.