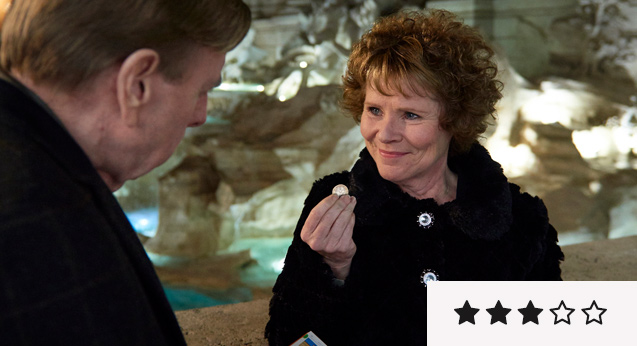 There's an inescapable sense of déjà vu in Finding Your Feet, writes Adam Fresco.
By Luke Buckmaster

19 Feb

There have been lots of Netflix original films released so far in 2018. Critic Luke Buckmaster picks the good, the bad and the awful.

By Luke Buckmaster

15 Feb

Before the general public even had a chance to look at the new Peter Rabbit movie, news started making the rounds that the titular big-eared…

In the lead-up to Avengers: Infinity War (in cinemas 25 April), Liam Maguren re-watches The Avengers.

The true knockout stars are Lupita Nyong'o as Wakandan spy Nakia and Danai Gurira as Dora Milaje general Okoye, writes Liam Maguren.

Matt Glasby on the access-all-areas documentary that attempts to get to the bottom of such a confounding man.

By Amanda Robinson

13 Feb

"For a film entirely premised around sex, 'Fifty Shades Freed' is decidedly unsexy" writes Amanda Robinson.

By Luke Buckmaster

12 Feb

I don't know what it feels like to enter a swinging club or a sex on premises venue, or what the standards and protocols are. I imagine,…

The beloved and inimitable Bill Murray is on his way to Australia. Maybe not yet, but he soon will be. The Sydney Opera House today…

The Perth-shot thriller Hounds of Love was widely regarded as one of the scariest films of 2017. It was a striking debut from Australian…

Adelaide will soon became a mecca for VFX in Australia. To celebrate, here's five classic Australian films shot there.

By Amanda Robinson

09 Feb

"A story about letting go as much as coming of age." Amanda Robinson on Greta Gerwig's Oscar-nominated feature debut.
---